Newly opened in Shoreditch, exceptional Japanese restaurant and Hotel Nobu is yet again showing the people of London how excellence is done. Situated in vibrant and buzzing East London location, Nobu and sister bar NAMI offers Japanese simplicity. This tranquil and sophisticated spot in the midst of this bustling city has been charming Londoners as much as they have charmed the rest of the world.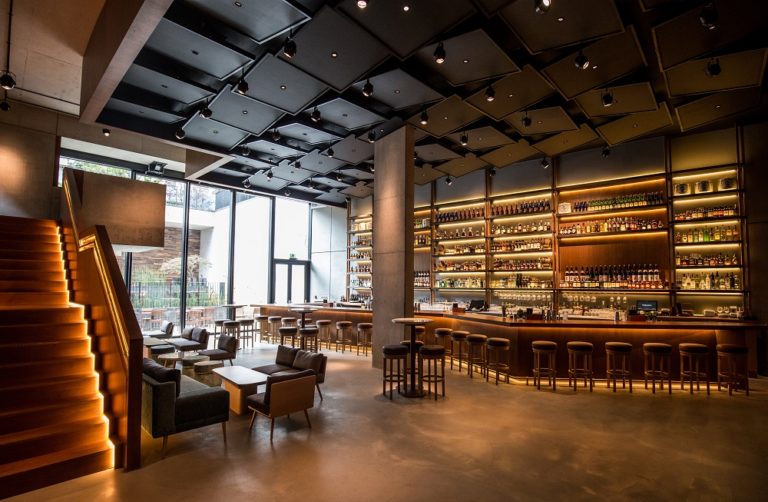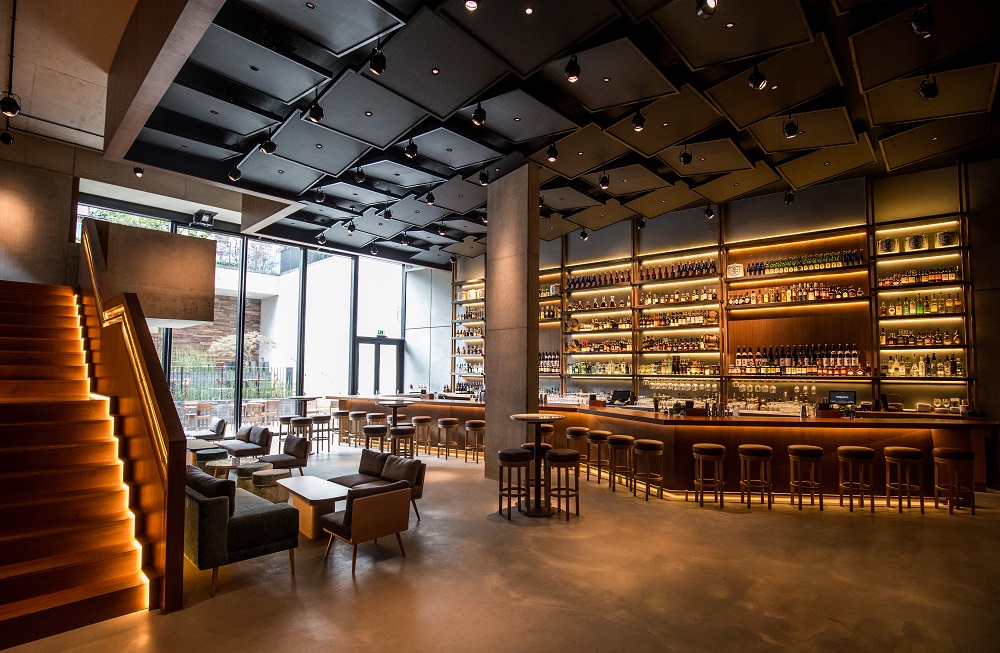 Tucked away between financial district and artistic scenes of East London, Nobu boasts an elegant menu inspired by the vibrant local neighbourhood. Enjoy world renowned high quality Japanese delights whilst the calming effects of the restaurant and hotel take place.
Head to NAMI bar first for an expertly crafted cocktail. Enjoy the animated street art whilst your taste buds dance with a Yuzu & Apple Martini: JJ Whitley Neill Raspberry Vodka, Yuzu, Lemon, Basil, Apple Juice & Black Pepper. Or try signature piece Tokyo Cloud: JJ Whitley Neill Raspberry Gin, Peach Bitters, Spicy Syrup, Lime, Elderflower & Lychee.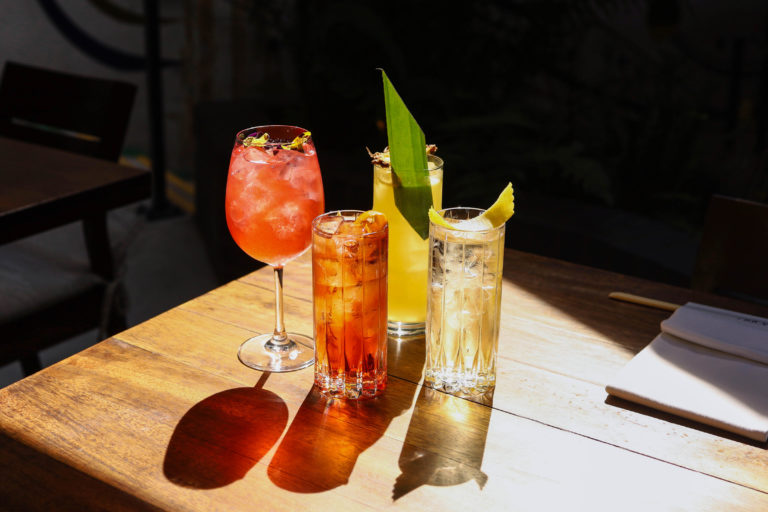 From the zero alcohol beverages, fruity and sweet option the Jonetsu Passion Fruit, Raspberry, Coconut, Chilli & Vanilla, Grapefruit & Passion Fruit Juice. Lychee & Ginger Collins is a refreshing and hydrating sparkly drink on a warm day: Lemongrass, Chilli, Ginger, Lime, Lychee, Soda Water.
After warming the palette with a drink in NAMI bar, head to Nobu restaurant for delights of the appetite all evening. If you're in the mood to enjoy a nigiri and sashimi selection, order per piece to suit your fancy. Choose from Tuna, yellowtail, salmon, sea bass and octopus to name just a few. Add in Nobu's warming Miso Soup to begin.
For the star of the show, the Japanese Wagyu Beef is famously fantastic. Enjoy 75g of grade A5 beef with your choice of preparation from New Style, Tataki, Toban Yaki or Steak.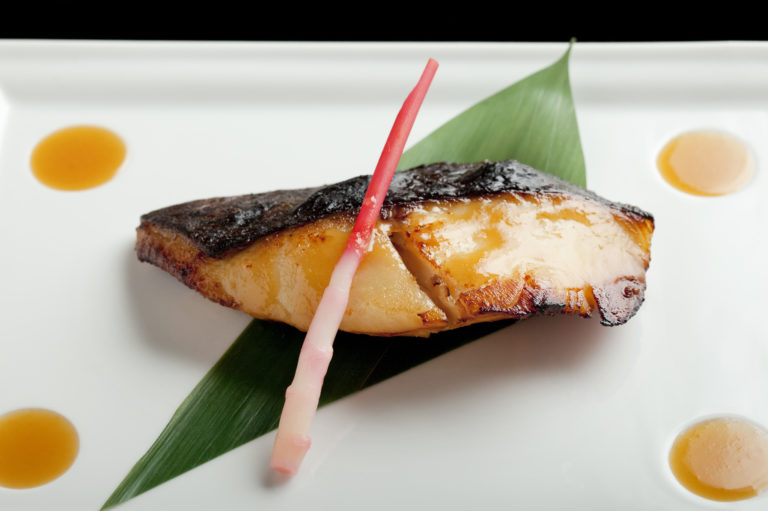 Nobu classic hot dishes include a sticky and glorious Black Cod Miso and mouth wateringly good Lobster Wasabi pepper. Lobster Tempura with Tamari Honey Sauce is a 'Now' dish along with Whitefish Sashimi Dry Miso.
Vegetables and light fancies are in abundance here with fresh Shiitake Mushroom Salad and Cauliflower with Jalapeño Salsa to nourish guests.
Sharing a selection of Sushi Maki with a friend is a wonderful way to spend an evening. Try Salmon and Avocado, Shrimp Tempura or Soft Shell Crab Roll. For skewers Salmon, Shrimp, Chicken and Beef come with anticucho or teriyaki sauce.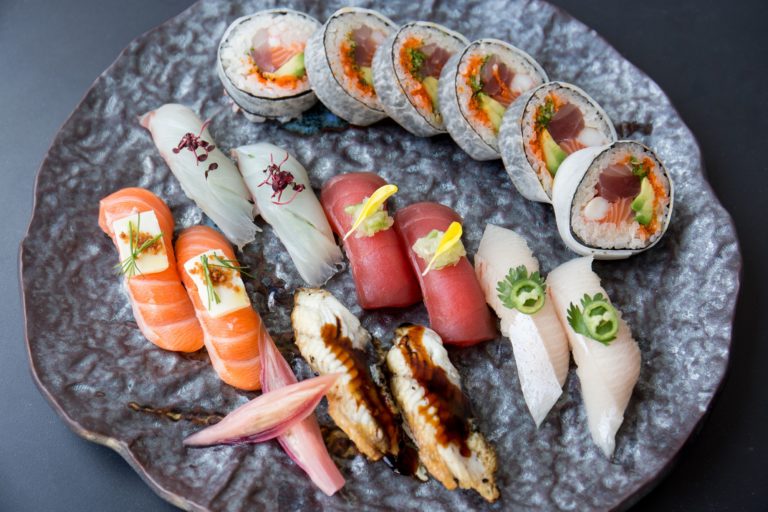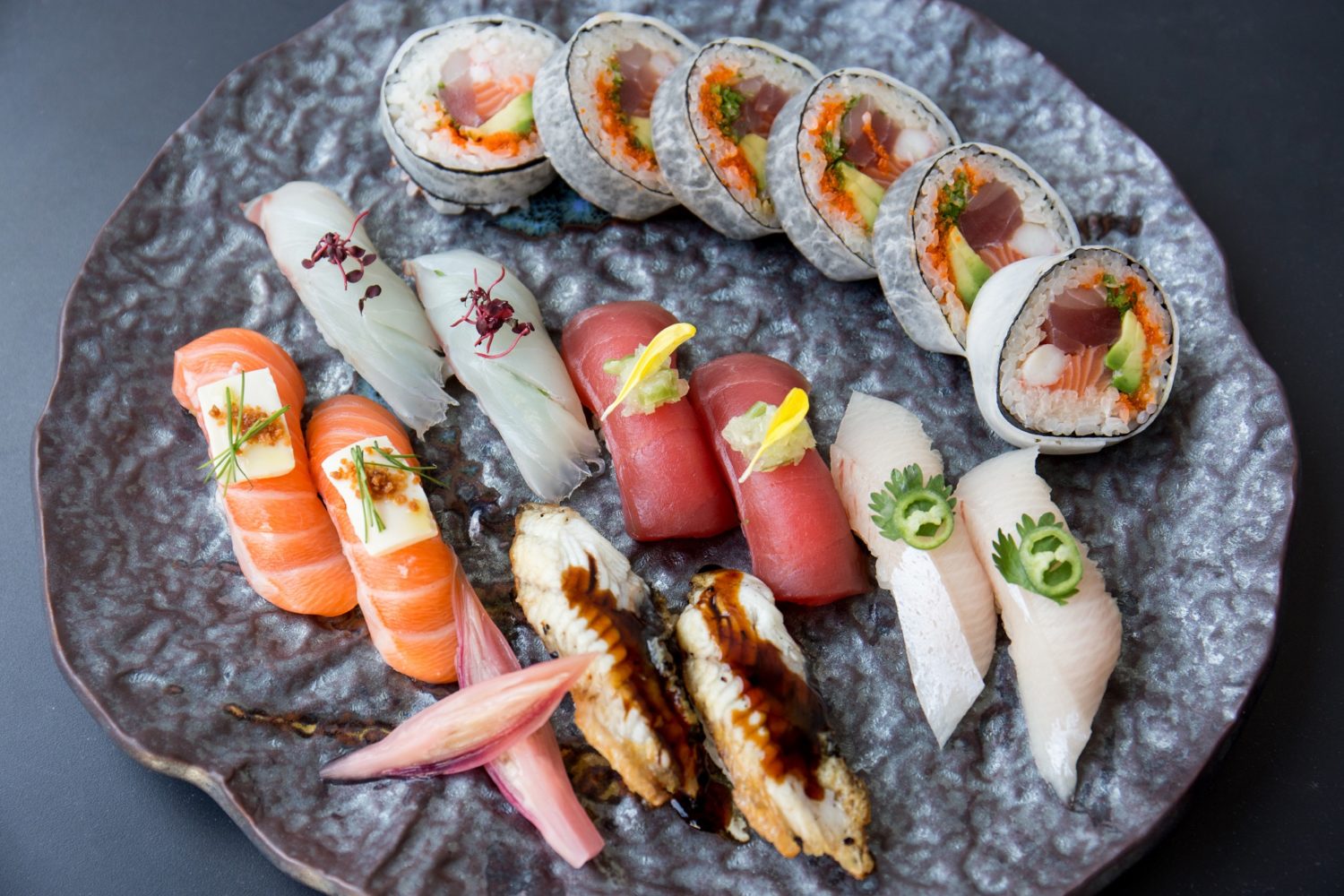 Stay at Nobu Hotel London Shoreditch to complete the evening of luxury wining and dining. Nobu Shoreditch has a range of suites and rooms. Spaciously designed with a zen feel the rooms are charming and comfortable. All rooms offer 24 hour access to the fitness centre and are equipped with a Japanese tea set.
To make a restaurant & bar reservation: https://london-shoreditch.nobuhotels.com/dining/
To make a hotel reservation: https://london-shoreditch.nobuhotels.com/rooms-suites/
Instagram: https://www.instagram.com/nobulondonshoreditch/?hl=en