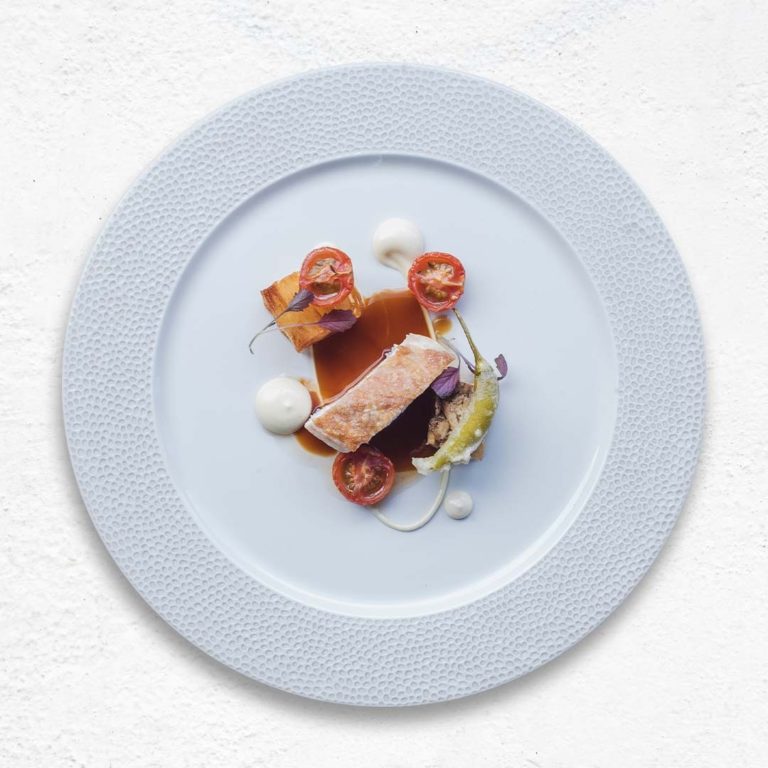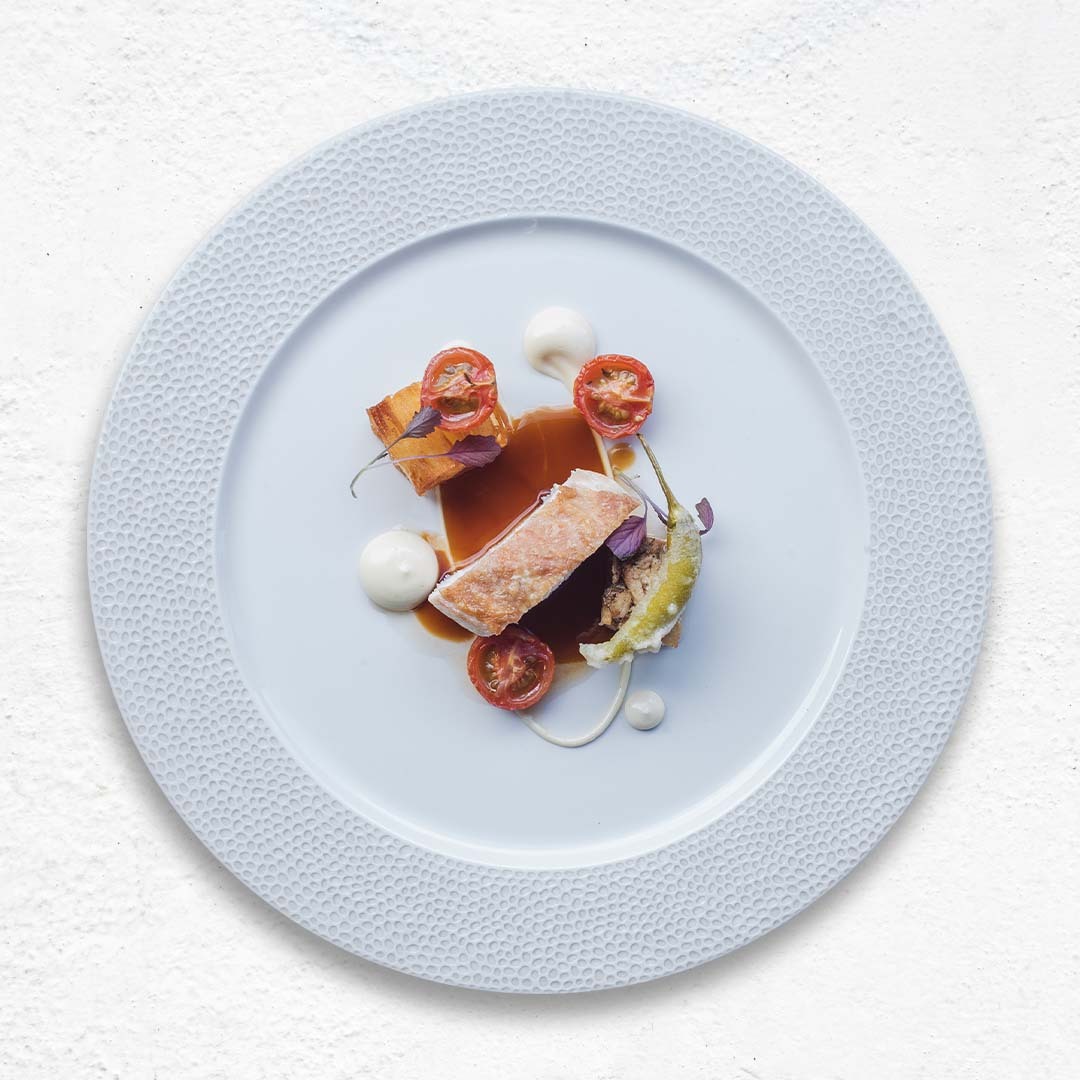 With multiple restaurants across the country, Six by Nico is taking the UK by storm with their variation and originality of fine dining at a reasonable price. Every six weeks, Six by Nico produces six stunning courses following a specific theme. Of the two London destinations, we found ourselves at the Canary Wharf restaurant and bar.
From his Italian heritage, Nico Simeone takes his Mediterranean origins and adapts to suit the style of complex and challenging themes. If the challenge wasn't enough, an optional wine pairing can be added for each course which balances the tastes as well as adds more cultural gems to fit the motif.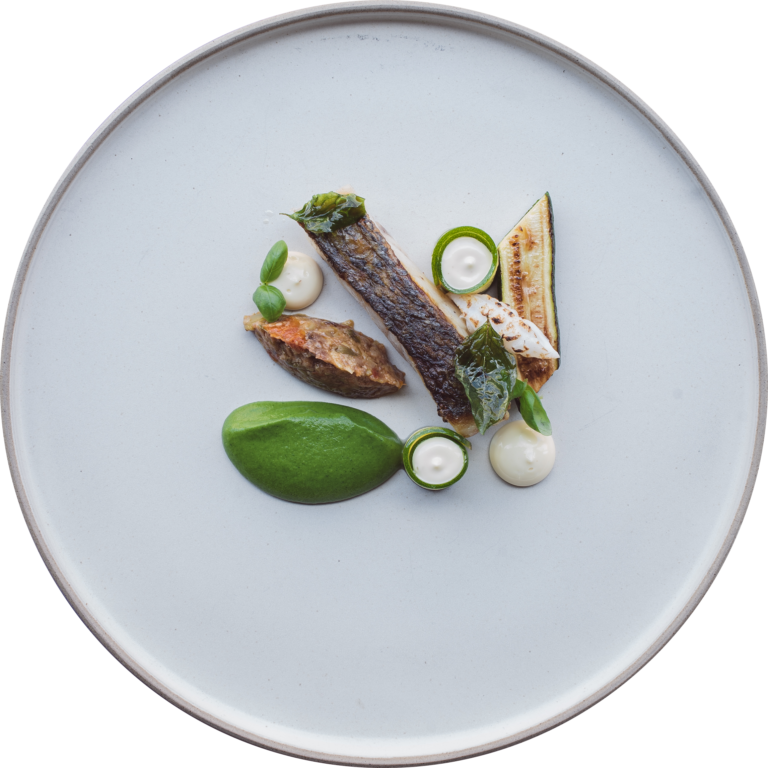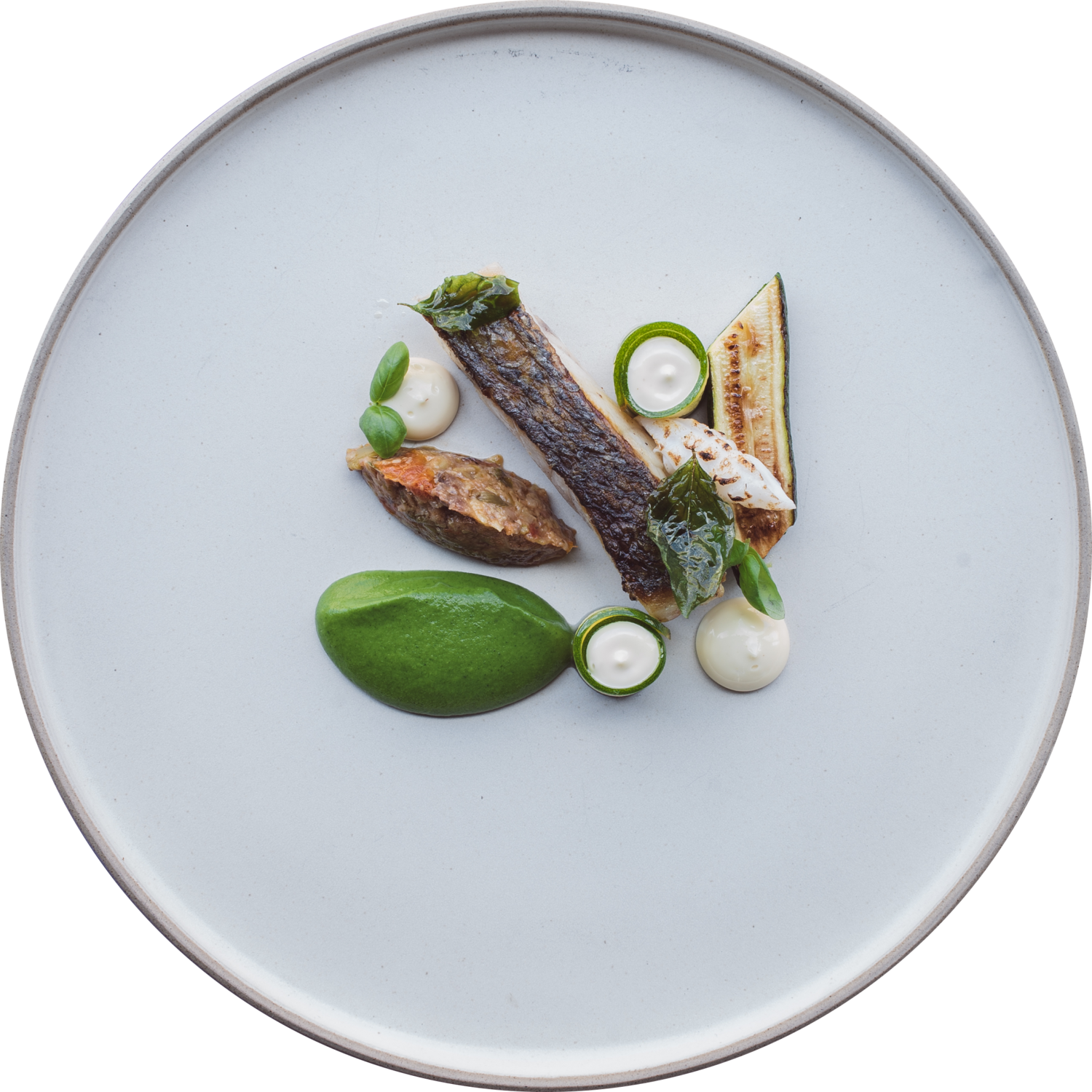 This month's theme – Greece. For the next few weeks, all Six by Nico's are serving up six courses to take you on a Mediterranean holiday. Covering some of the known classics, each course is reinvented to take the typical and turn it into fine dining. Take, for example, the unwrapped Gyros, a juicy piece of chicken surrounded by hints to the fast food classic; a Tomato Salad turned soup in Gazpacho form and a Moussaka with Tuile puffs.
Stand out dishes include the lamb belly and smoky baba ganoush. Delicately complimented by a barbecued cucumber and perfectly made kalamata tapenade. The sea bass and crispy squid with flavours of courgette, lemon and basil really transports you to the beach as you layer a perfectly cooked flake of fish with aioli.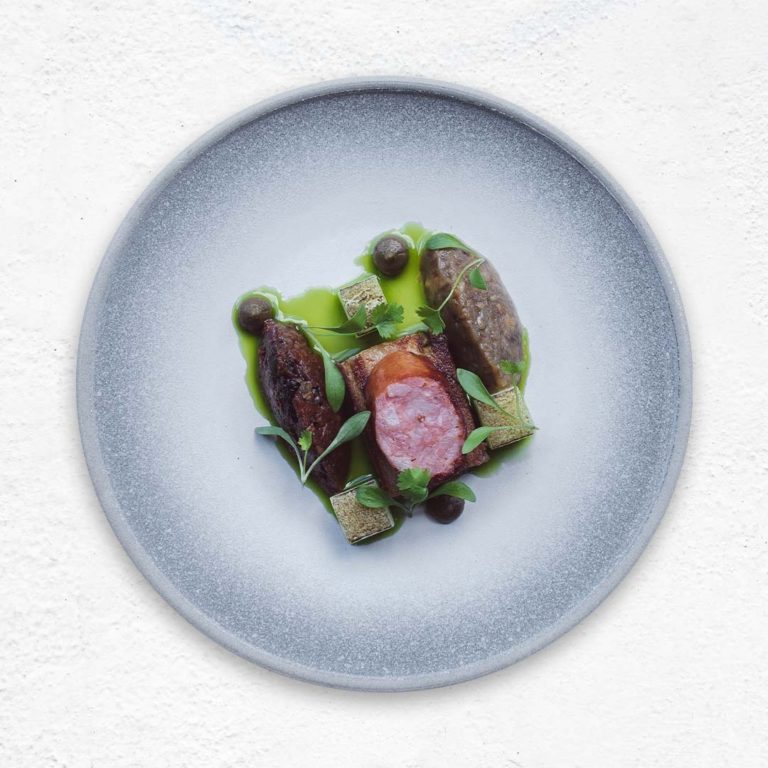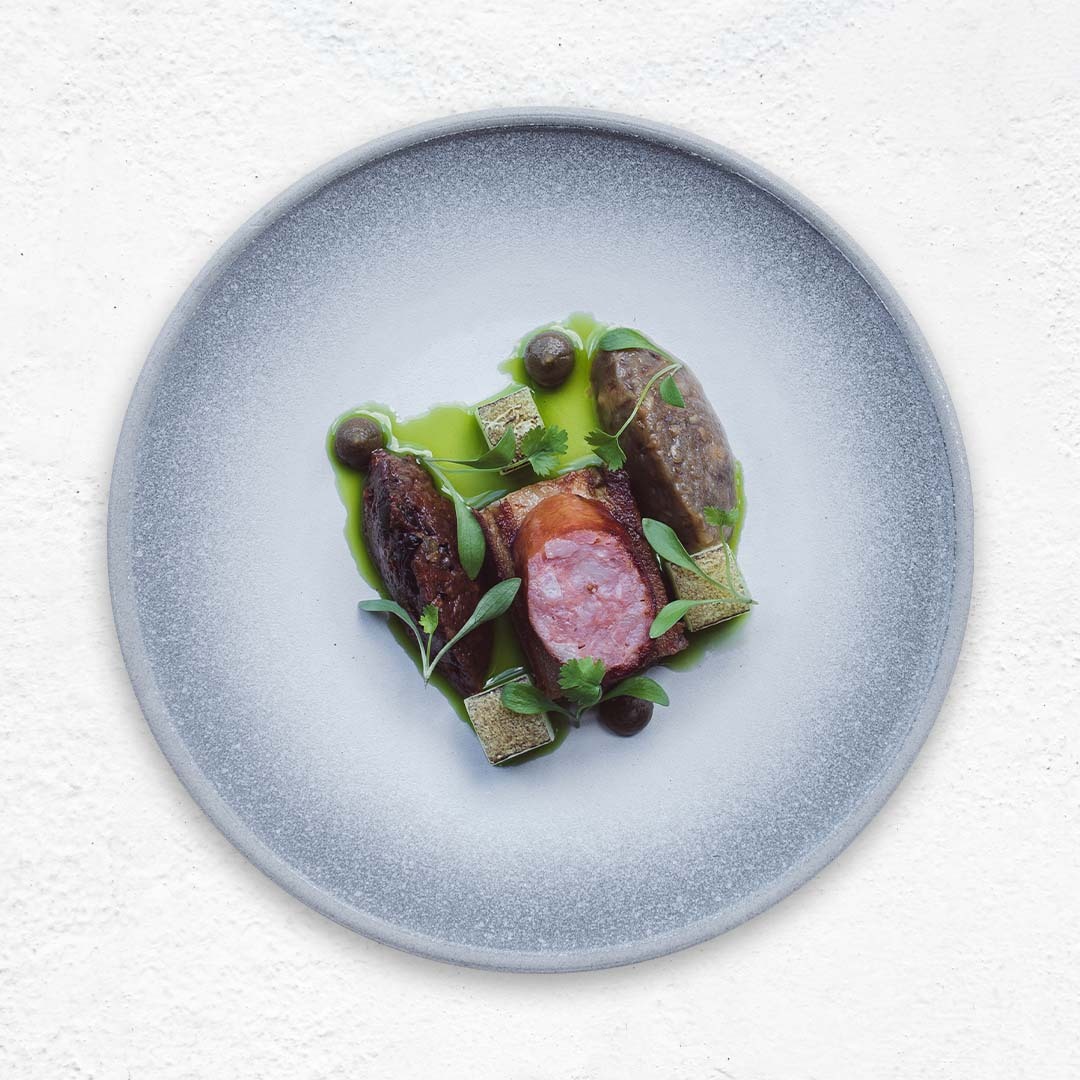 Considering the complexities involved in defining, matching and serving these meals, each and every one of them had a place on the menu. Every dish stood out in its own right as well as complimented those which came before and subsequently. Combine that with delicious and regional wine choices, and you have a good evening.
Top off the evening with another classic, Grecian Baklava – flaky puff pastry with walnut cut through by cherry sorbet and gel. If that wasn't enough, the restaurant at Canary Wharf turns into a night bar with DJ for the complete packaged evening.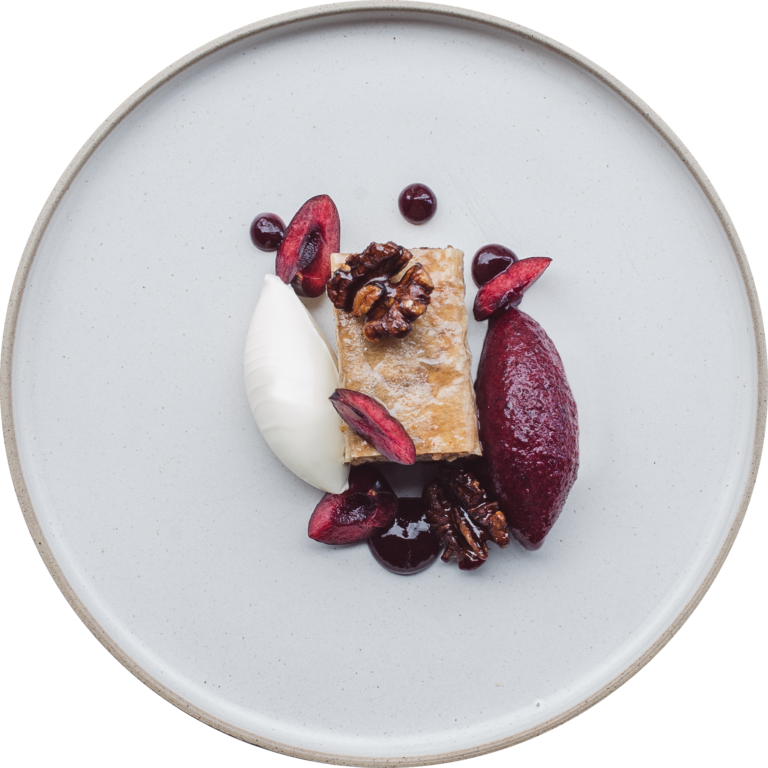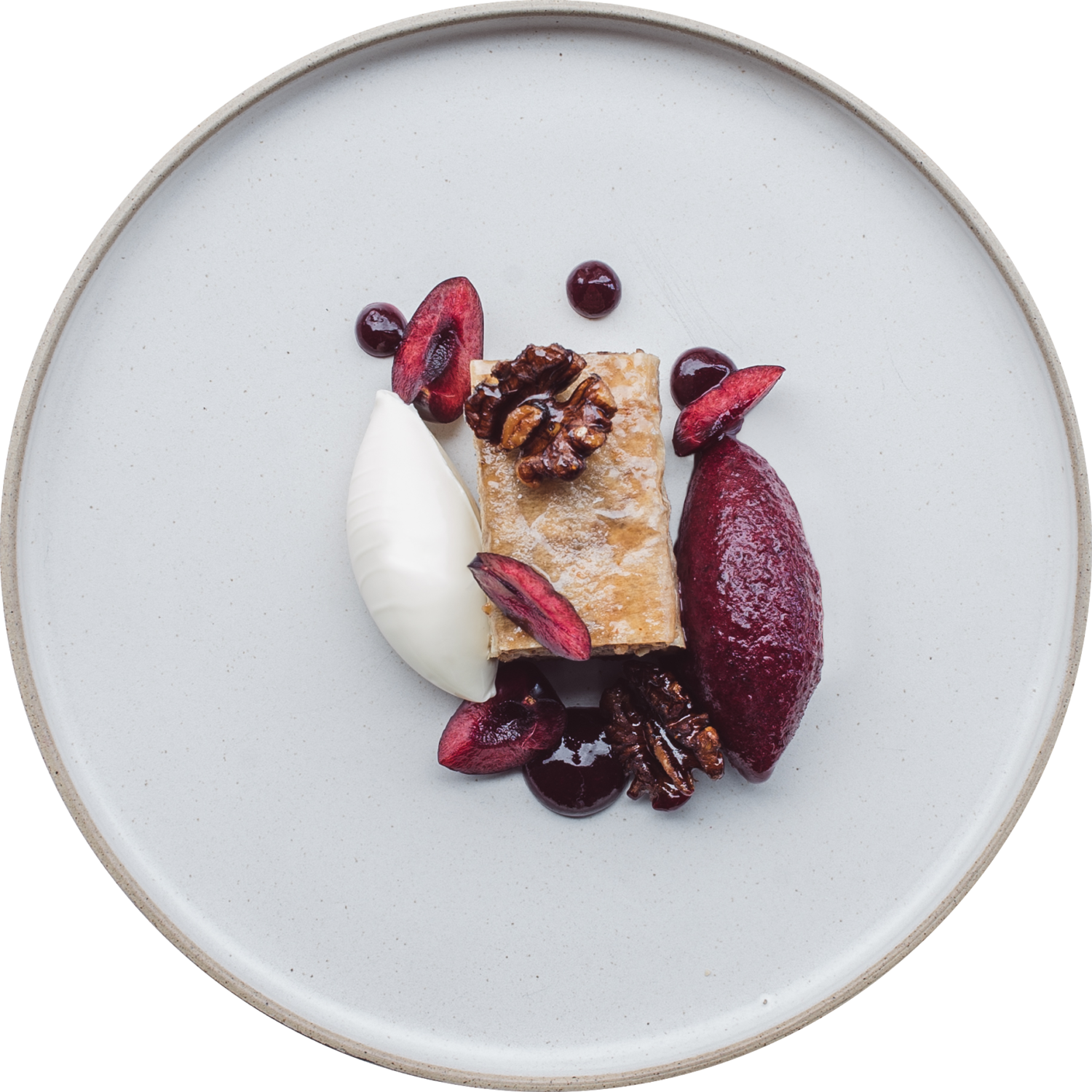 What could easily be another fine dining experience is elevated to innovative thanks to the ingenious concepts of chef Nico. The thematic approach isn't a crutch to support but instead a reason for the experience and it's clear through the organisation and sophistication of the restaurants that each six weeks is going to be something exciting and new.