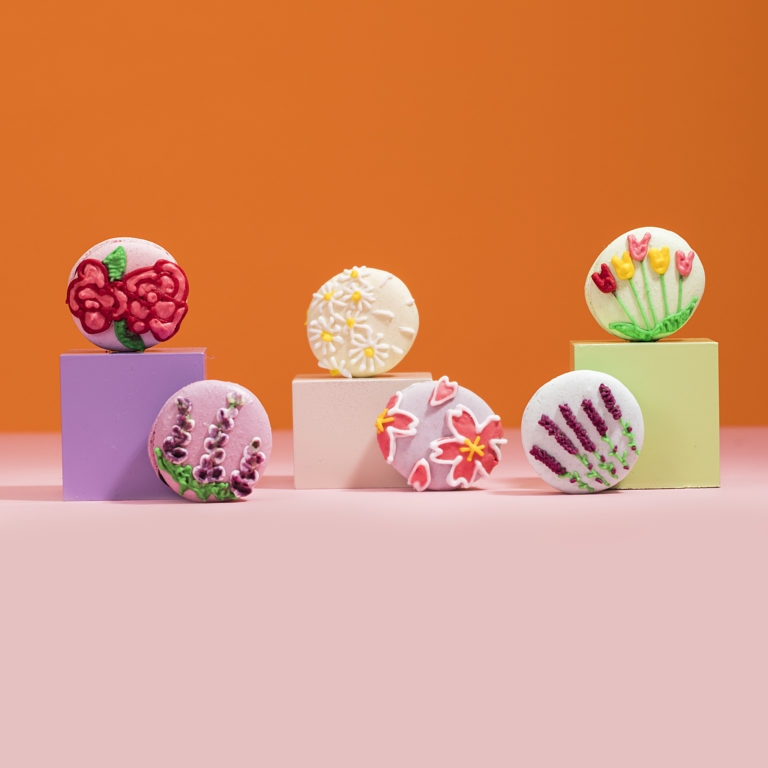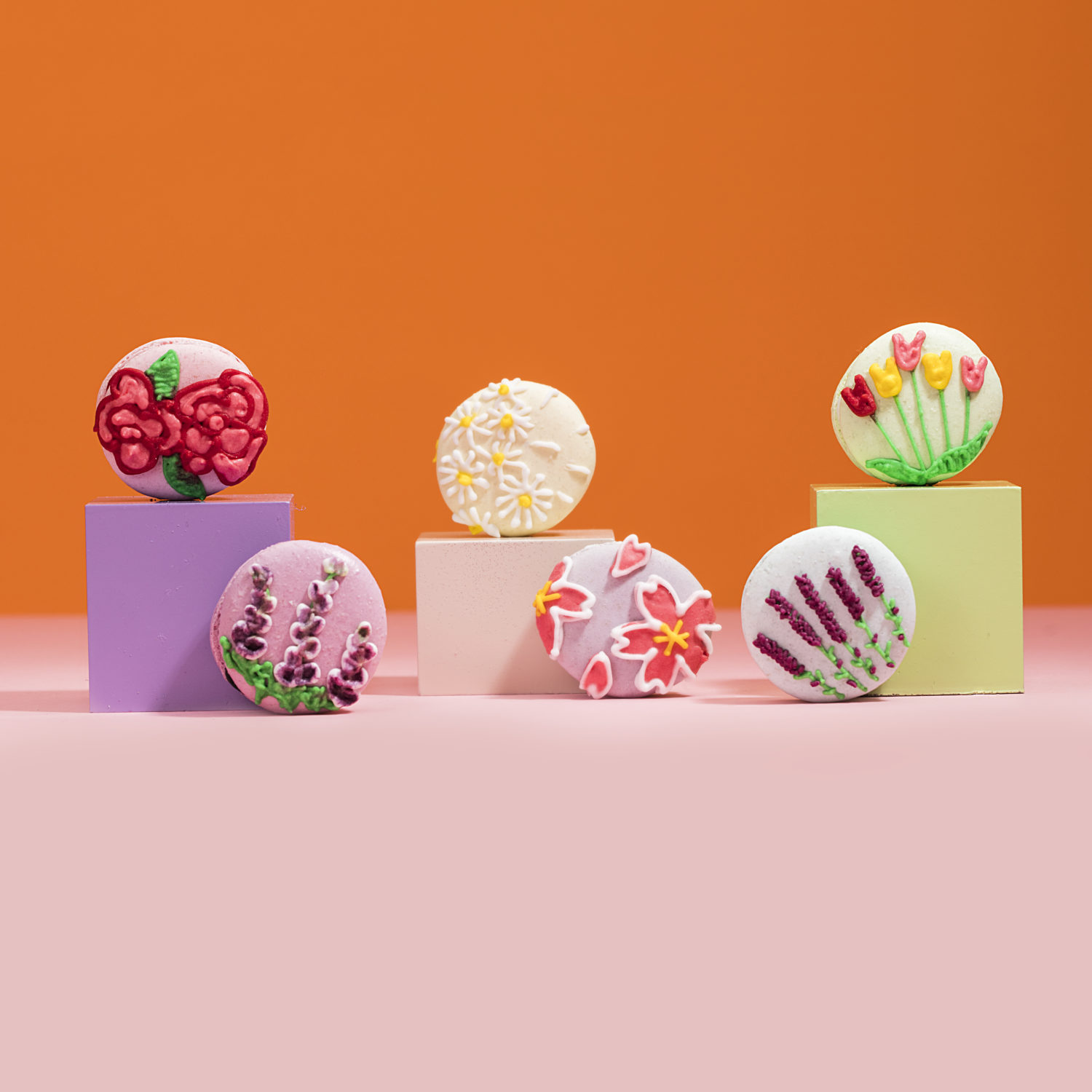 Oh La La! Looking for that perfect gift to make eyes sparkle and bring a flair of dazzle to an occasion? Or give your home some je ne sais quoi? Artisan Macaron bakery Oh La La! have brought beautiful handcrafted macarons to the table.
These delightful macarons are hand crafted with beautiful designs and home made to the highest quality. Available for nationwide next day delivery, Oh La La! uses ethically sourced ingredients in exciting designs of every colour and flavour imaginable. These artistic macarons are naturally gluten free and have a higher almond content. With personalised photos options and even burger and sandwich shaped macarons. Oh La La! macarons can be the perfect thoughtful gift for that special someone.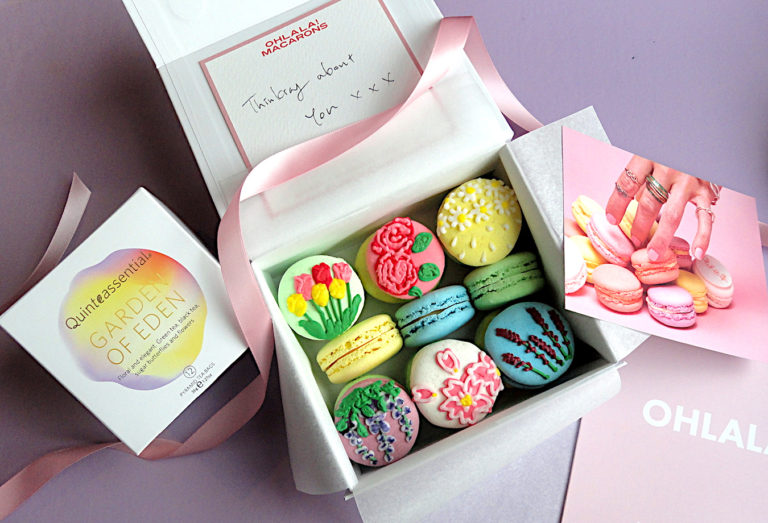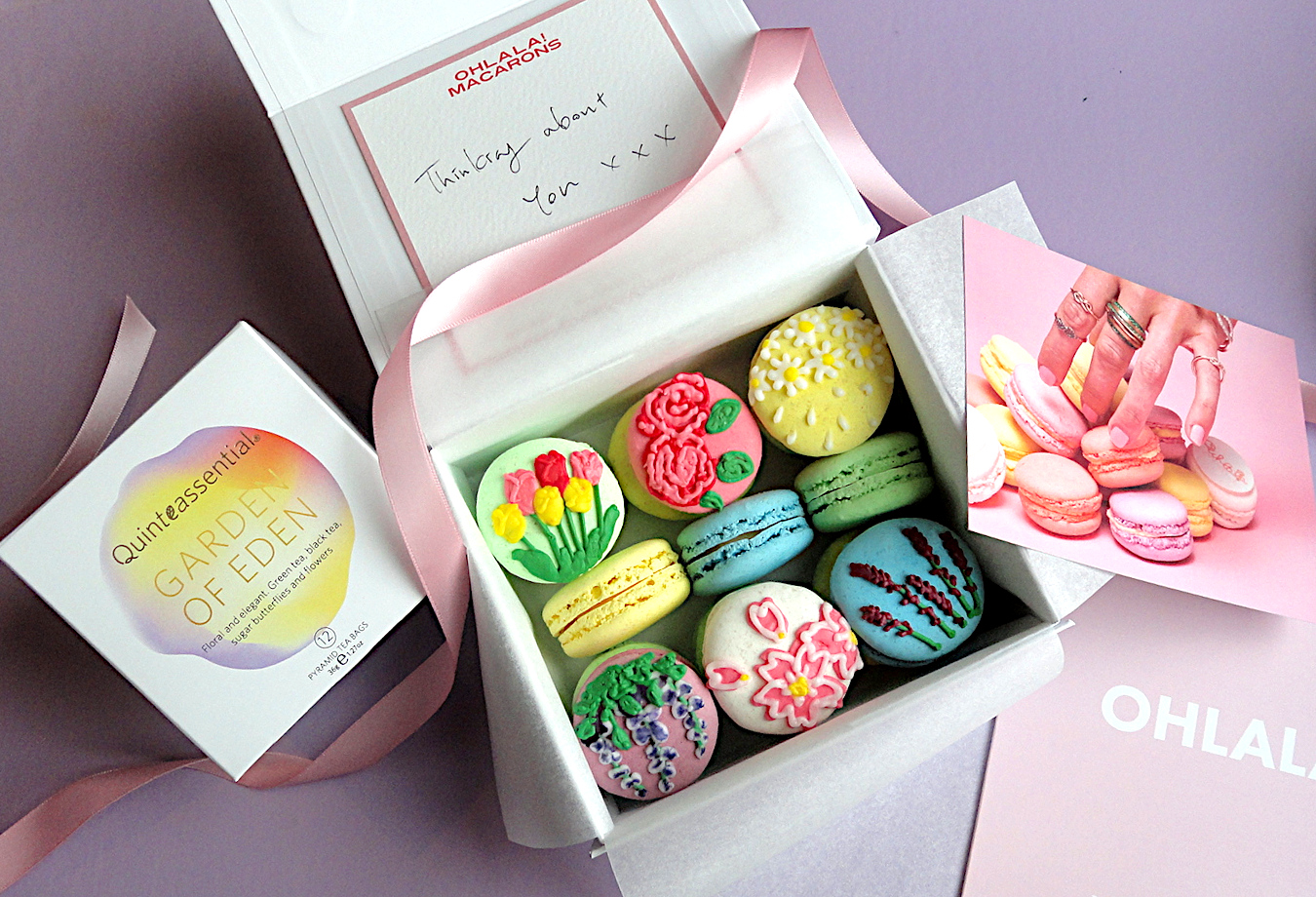 With christmas coming in the winter months it is certainly worth trying some to decide your favourite flavours before gift season.
Oh La La! Macarons have special limited edition collections, meaning theres always something new and special to enjoy. English Garden Flowers with tea gift set collection have the prettiest floral designs, almost too pretty to eat. This set of 15 macarons includes flavours of Madagascan Vanilla, Apple Pie, Rich Raspberry, Salted Caramel, Lemon Drizzle and Chocolate Cherry. Enjoy with the box of Garden of Eden premium tea.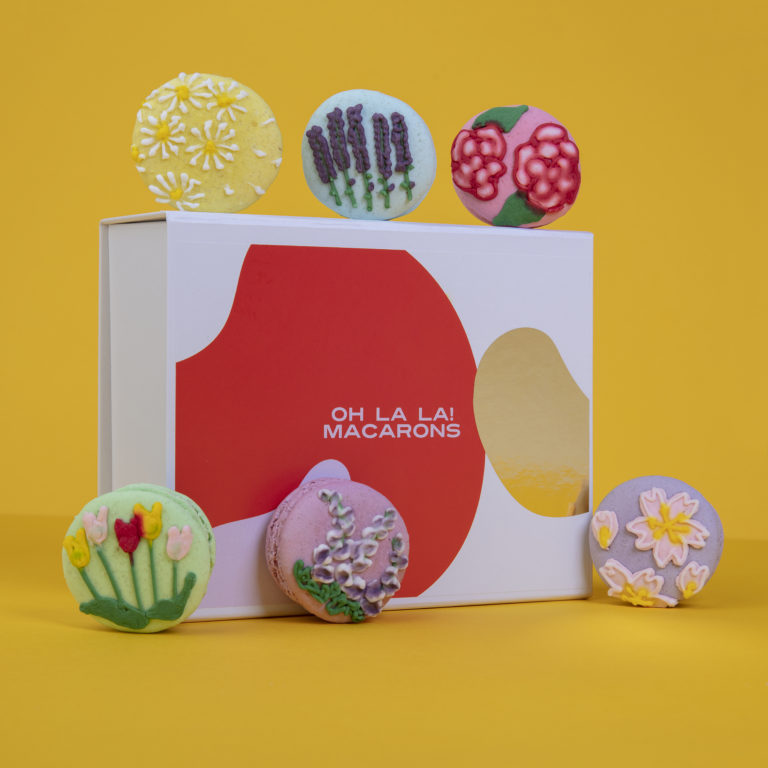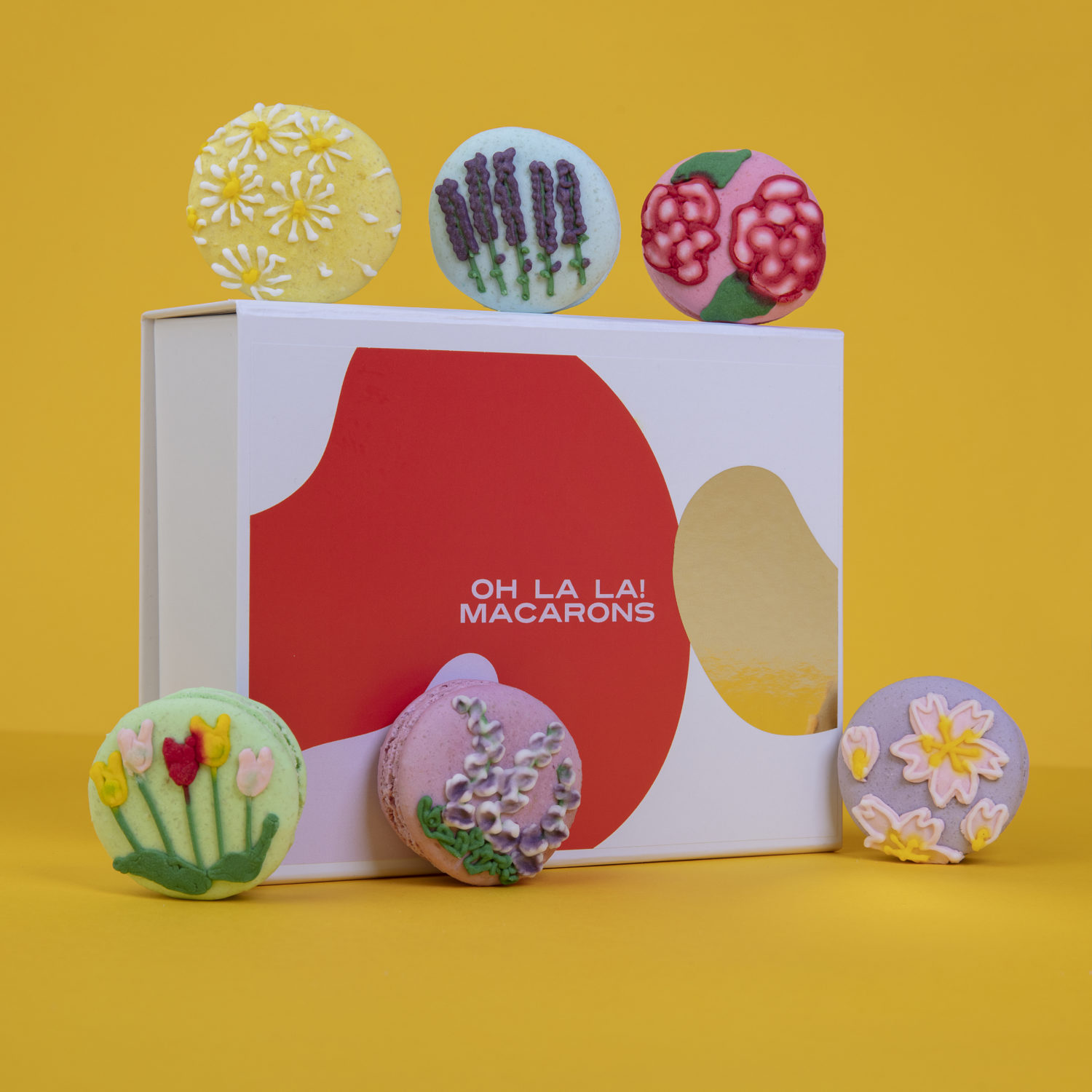 For the plant based friends, Can't Believe They Are Vegan Macarons taste just as good as the originals. With delightful flavours including Tiramisu, Very Berry, Pineapple and Passionfruit and Fig and Dark chocolate in pastel colours. These are a wonderfully delicious vegan treat.
Looking for a luxury gift or weekend treat? Try the Champagne Gold collection. The champagne inspired macaron collection is a wonderful treat for those who enjoy the finer things in life. Filled with indulgent buttercream and hand embellished these crisp white and gold macarons are the picture of luxury.
Fancy trying your hand at making some artisanal macarons? Why not plan the ultimate hen party or friendship group catch up with Macaron and martini hen parties. Featuring unlimited martinis and a fun filled day perfect for the it girl friendship group. Guaranteed to be remembered for years to come.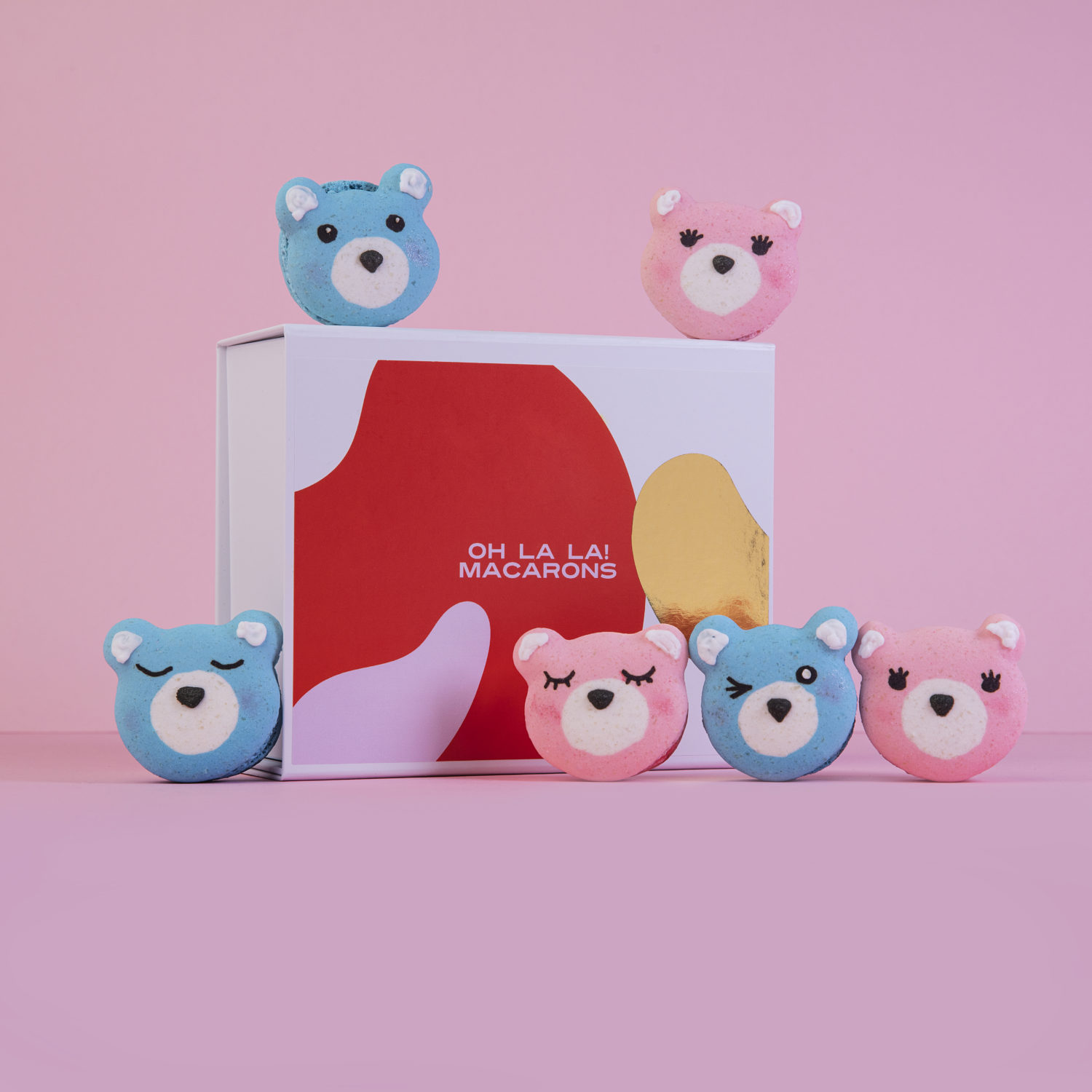 Did you know, the summer months (September included) is the most popular wedding season? Oh La La! macarons can cater to weddings or events to make a special day an extra special one.
Whether booking for a special day or even just letting someone know you're thinking of them. Oh La La! macarons are a beautiful way to make someone feel special.
5 Kirby St, London EC1N 8TS