Nestled on the stunning cliffs of Imerovigli, Nobu Santorini stands as a testament to gastronomic excellence the brand is globally known for, offering an unforgettable dining experience that fuses the finest Japanese cuisine with the awe-inspiring beauty of the island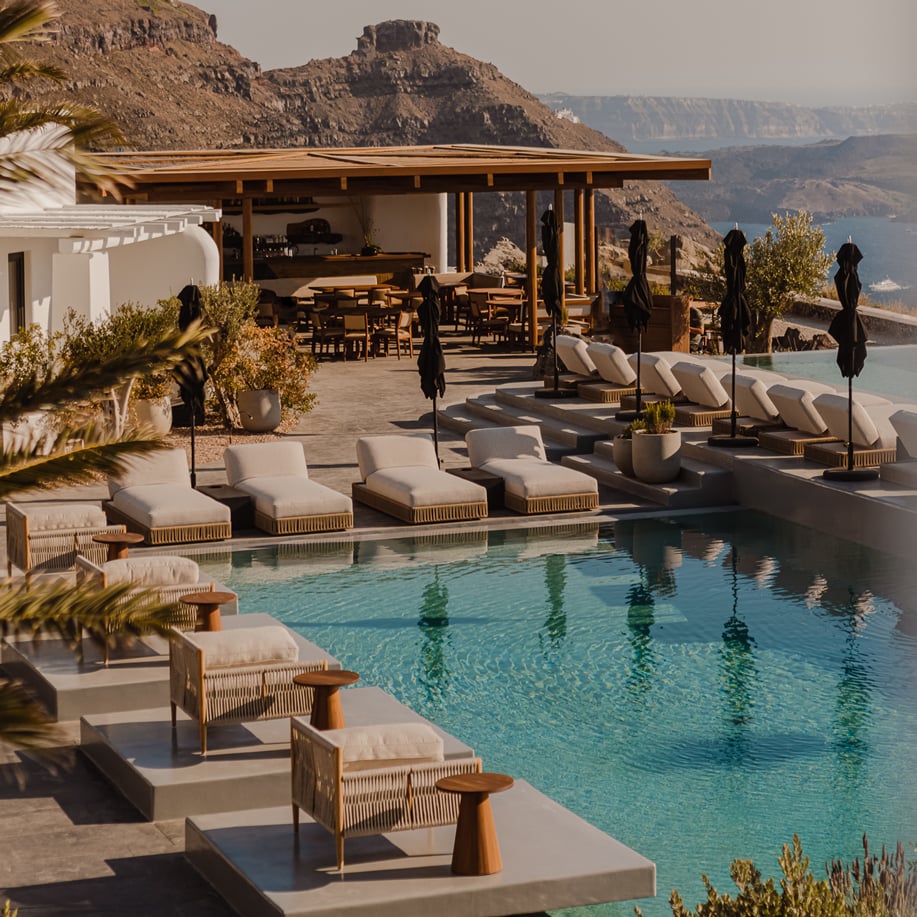 An extension of the brand's ultra-chic hotel, the restaurant overlooks the Caldera, all the way to Oia, making it one of, if not the best sunset dinner spot in Santorini.
The Omakase tasting menu at Nobu Santorini is a true masterpiece, showcasing the creativity and expertise of the team. From the very first bite, I was transported into a world of flavours, textures, and artful presentation. Each dish is a work of art, meticulously prepared with the finest ingredients. The delicate cuts of sashimi melt in the mouth, while the sushi rolls delight with their harmonious combinations. The signature Black Cod with Miso, a Nobu classic, was a revelation of perfectly balanced flavours and buttery tenderness, offering a culinary symphony that left me in awe.
Complementing the exquisite flavours of the Omakase menu were the mesmerising Mezcal cocktails. Nobu Santorini's expert mixologists have crafted a selection of innovative and refreshing concoctions that perfectly complement the dishes, while cleansing the palette between bites. The creativity and craftsmanship put into each cocktail truly elevated the overall dining experience. And who doesn't love sipping cocktails while watching the sky's colour light on fire?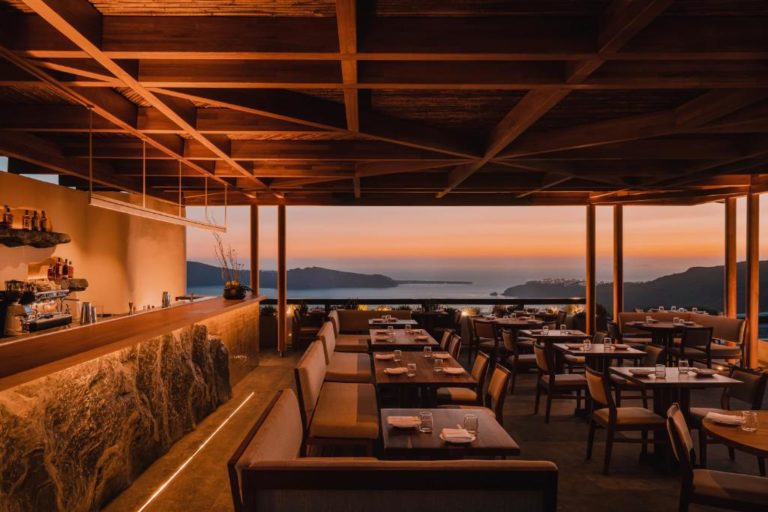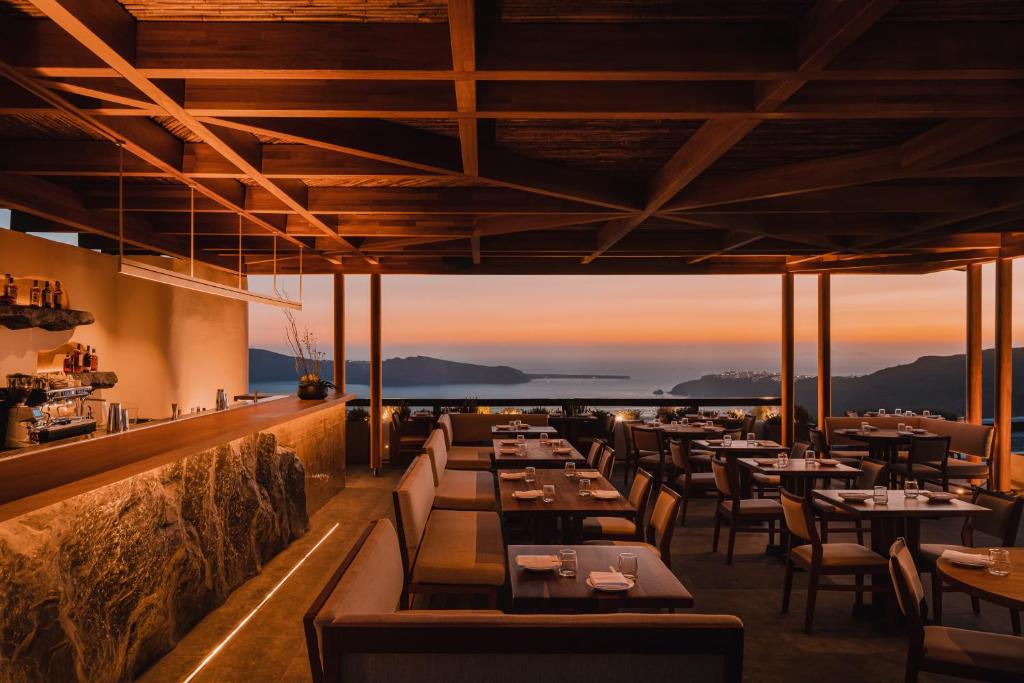 Speaking of the sunset, Nobu Santorini boasts the most incredible sunset spot on the island. As the golden hour arrives, the panoramic views from the restaurant's terrace become a hypnotising display of natural beauty. The ethereal hues of the Santorini sunset paint the sky with shades of orange, pink, and purple, casting a magical spell over diners.
To further enhance the ambiance, a live DJ takes the stage from golden hour onwards. The upbeat curated music selection adds a touch of sophistication and energy to the already vibrant atmosphere. The rhythmic beats mingle with the sounds of clinking glasses and lively conversation, creating an atmosphere that is both relaxed and invigorating.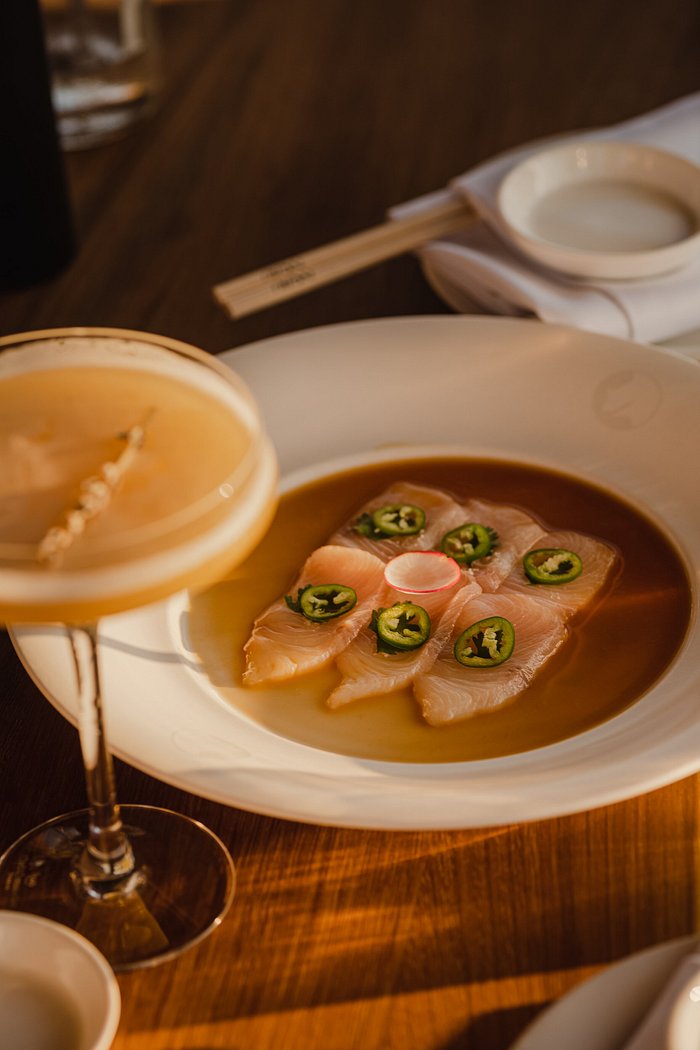 Nobu Santorini is a destination that transcends expectations. From the impeccable service to the extraordinary culinary creations, every aspect of the dining experience is thoughtfully designed to transport guests to a world of indulgence and bliss. Whether you're a connoisseur of Japanese cuisine or simply seeking an unforgettable dining experience, Nobu Santorini will leave an indelible mark on your palate and your heart.
It's a place where gastronomical art meets breathtaking views, creating an experience that will forever be etched in your memory.
Book your Nobu experience now: https://santorini.nobuhotels.com/