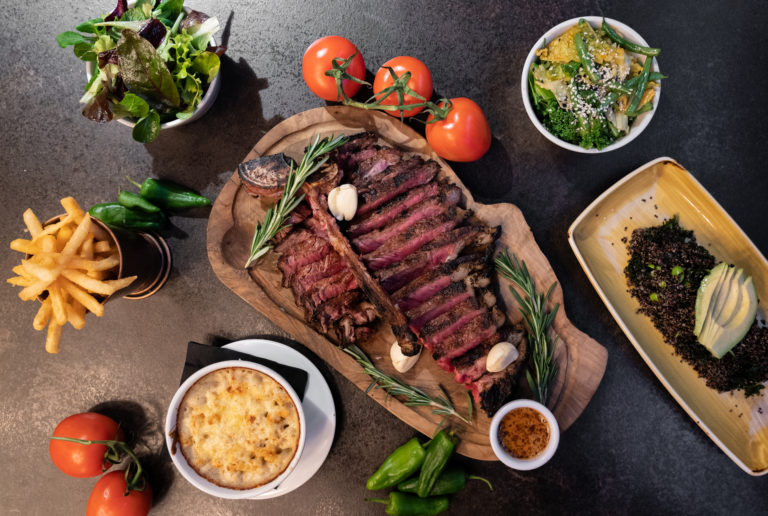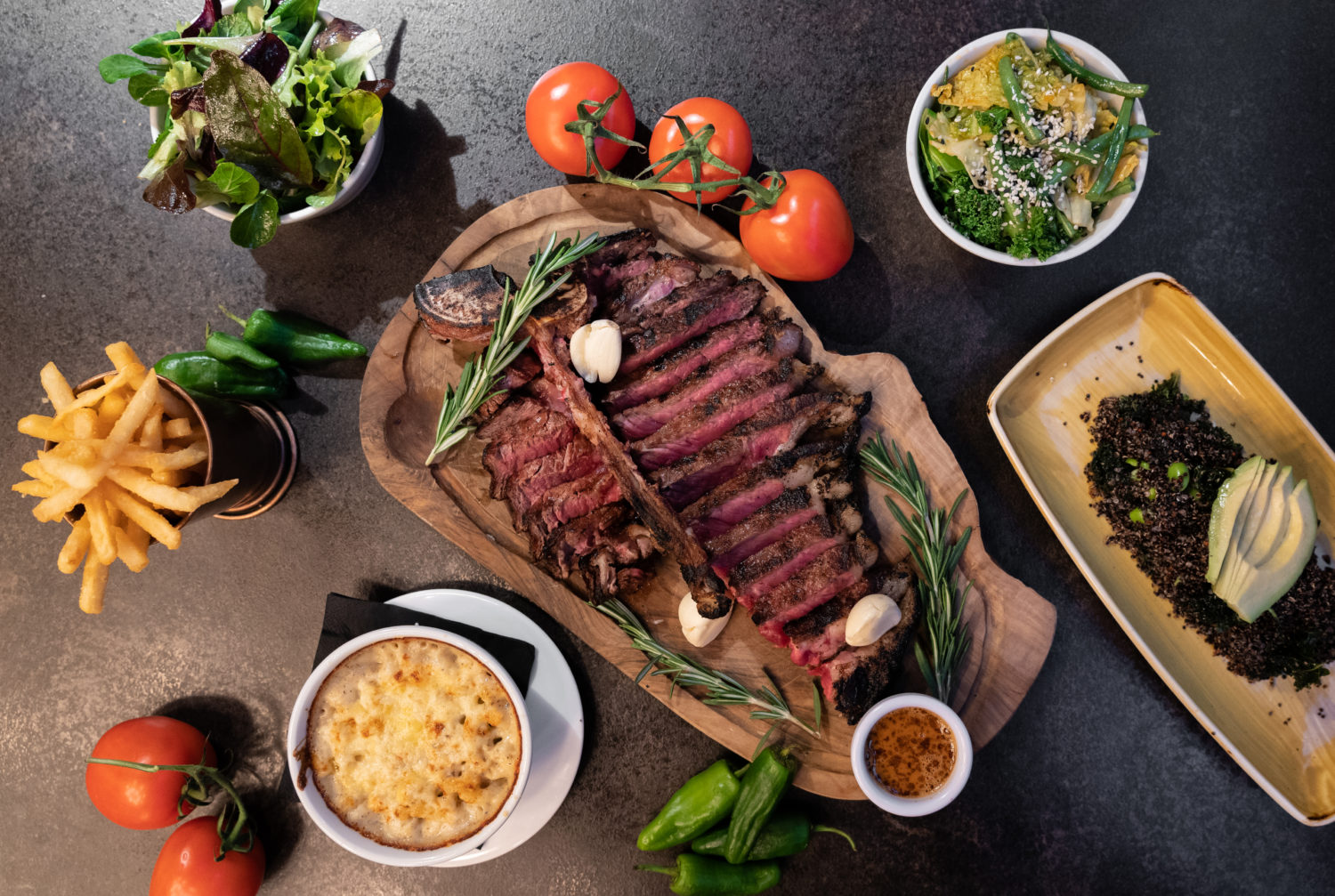 Nestled in the heart of the trendy Eccleston Yards, a vibrant area of summer cocktails, outdoor cinema and afterwork extravagance, The Jones Family Kitchen serves stunning steak straight from the Josper grill. With a focus on quality produce and a 28 day plus dry age, the steaks on offer are cooked to order, to perfection.
Sharing cuts and large juicy portions, the Ginger Pig supplied slabs are succulent and plentiful. Pair these with a healthy amount of Bearnaise Dauphinoise Potatoes, Rocket & Parmesan and a cheeky Truffle Macaroni Cheese and you'll be living in luxury bliss with a cold drink in hand.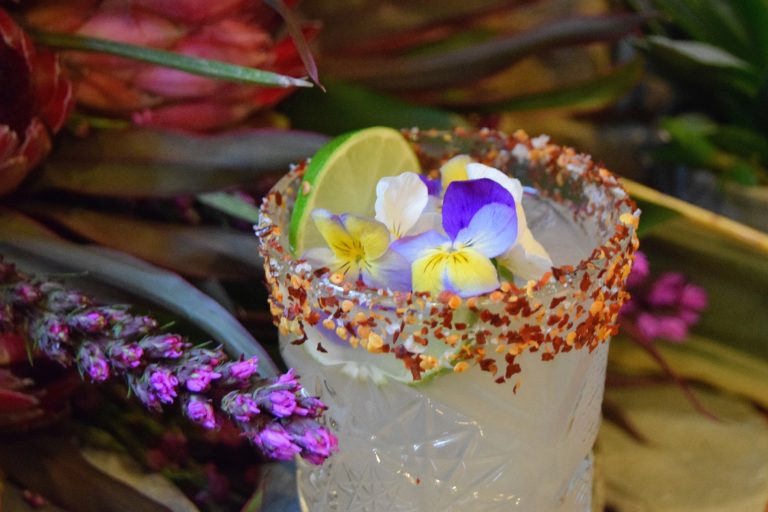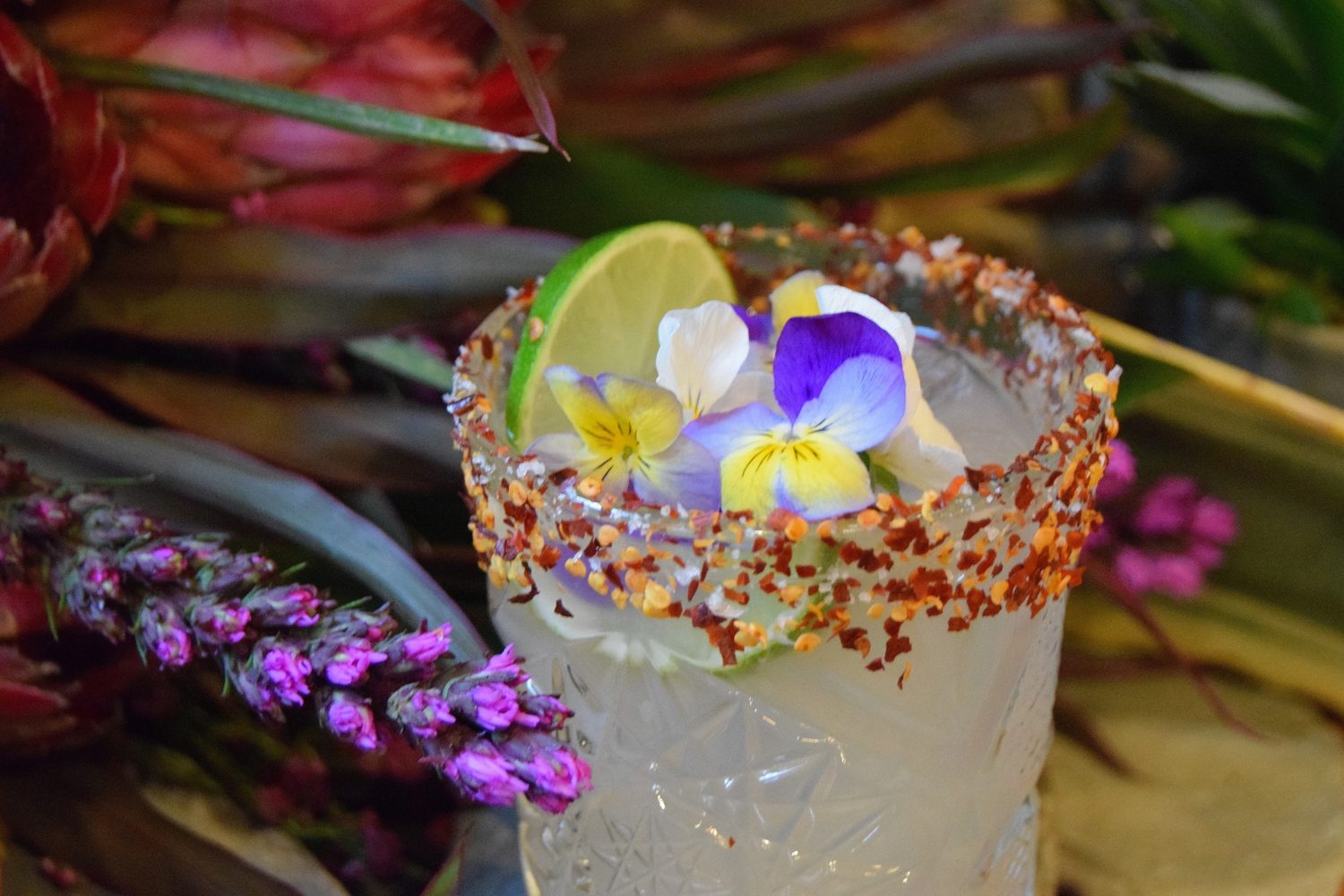 With a wide selection of classic, twisted classics and Jones specials, the cocktails will ease you into an evening with fun, flavour and a bit of naughtiness. The frozen margarita and house branded lager were particular favourites for a hot summer's day. As well as this, the selection of whiskeys and wine means that everyone's tipple of choice is available to match your meat.
If steak isn't for you, The Jones Family Kitchen has a classy mix of grilled fish, blackened chicken, meat-free burgers, chops and a Garden plate salad with Aubergine tartare. The nibbles on offer allow for a quick drink before moving on, or ease your stomach into the upcoming feast. The spicy fried squid were a treat – crunchy calamari with cayenne pepper and lime mayonnaise. A wide selection of delicious starters also makes the portion sizes seem too good to be true. Fabulously rich and sweet beef tartare with truffle and beef dripping toast, Korean BBQ pork belly and the ginormous Burrata with broad bean and almond dressing are just some of the best on offer.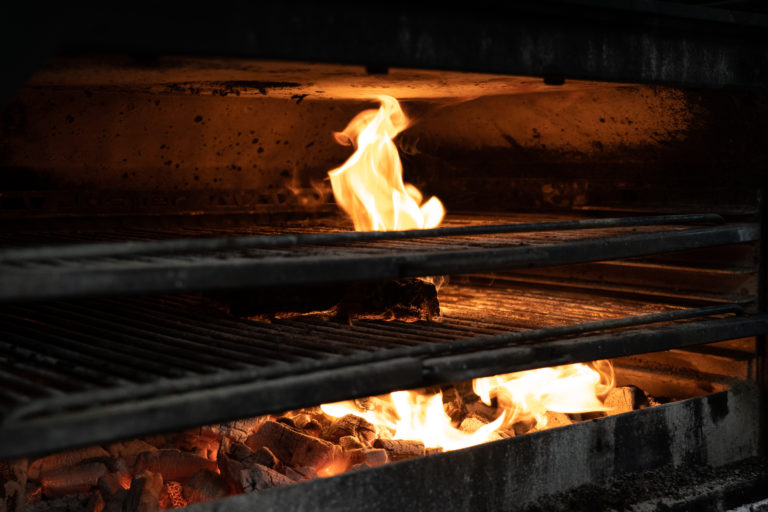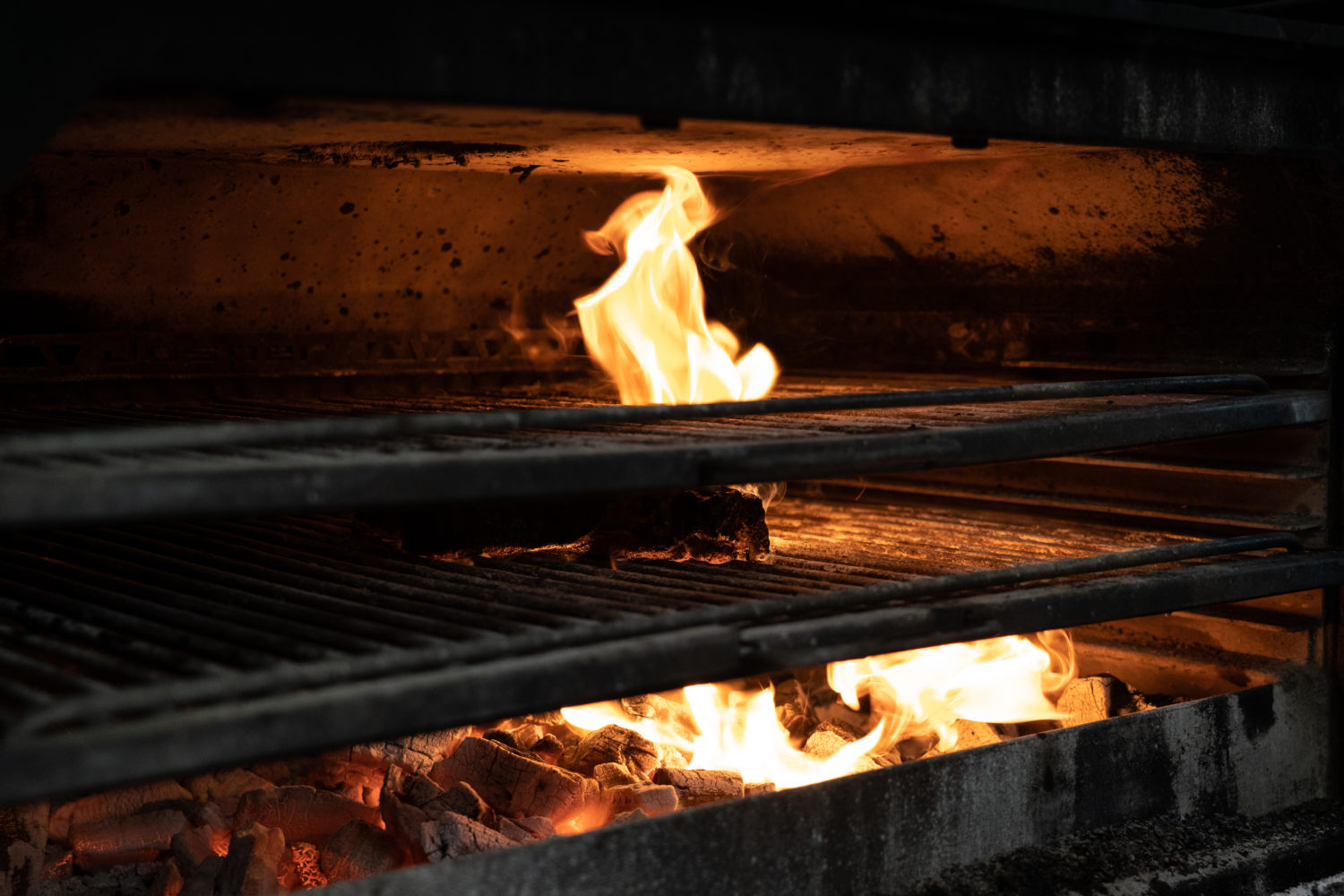 Finish the meal off with a light lemon tart and sorbet and a cup of coffee to settle. A wonderful summer outdoor experience with an incredible atmosphere, where if you're lucky, you'll catch a great movie at the outdoor cinema. If you're not, you'll still be entertained by the magnificent staff and clever signage to the restrooms. A down to earth but luxurious evening of quality food, wine and cocktails. A steakhouse that works just as well for groups as it does dates, all without feeling like you're on a ranch.
7-8 Eccleston Yards, London SW1W 9AZ