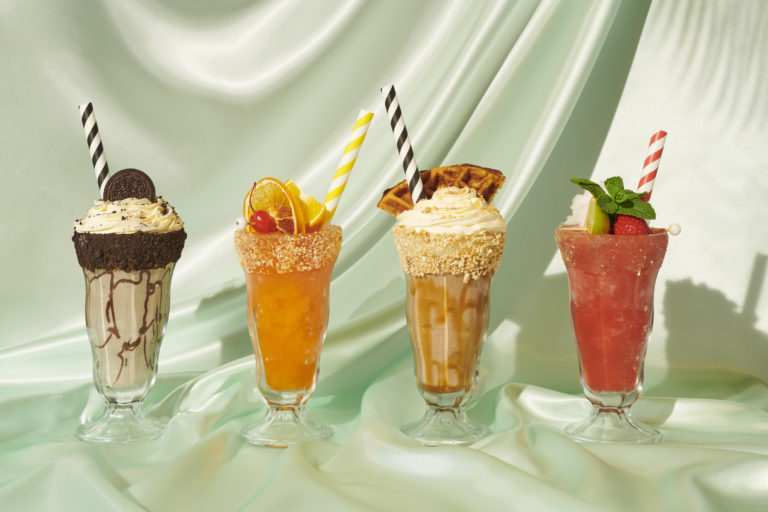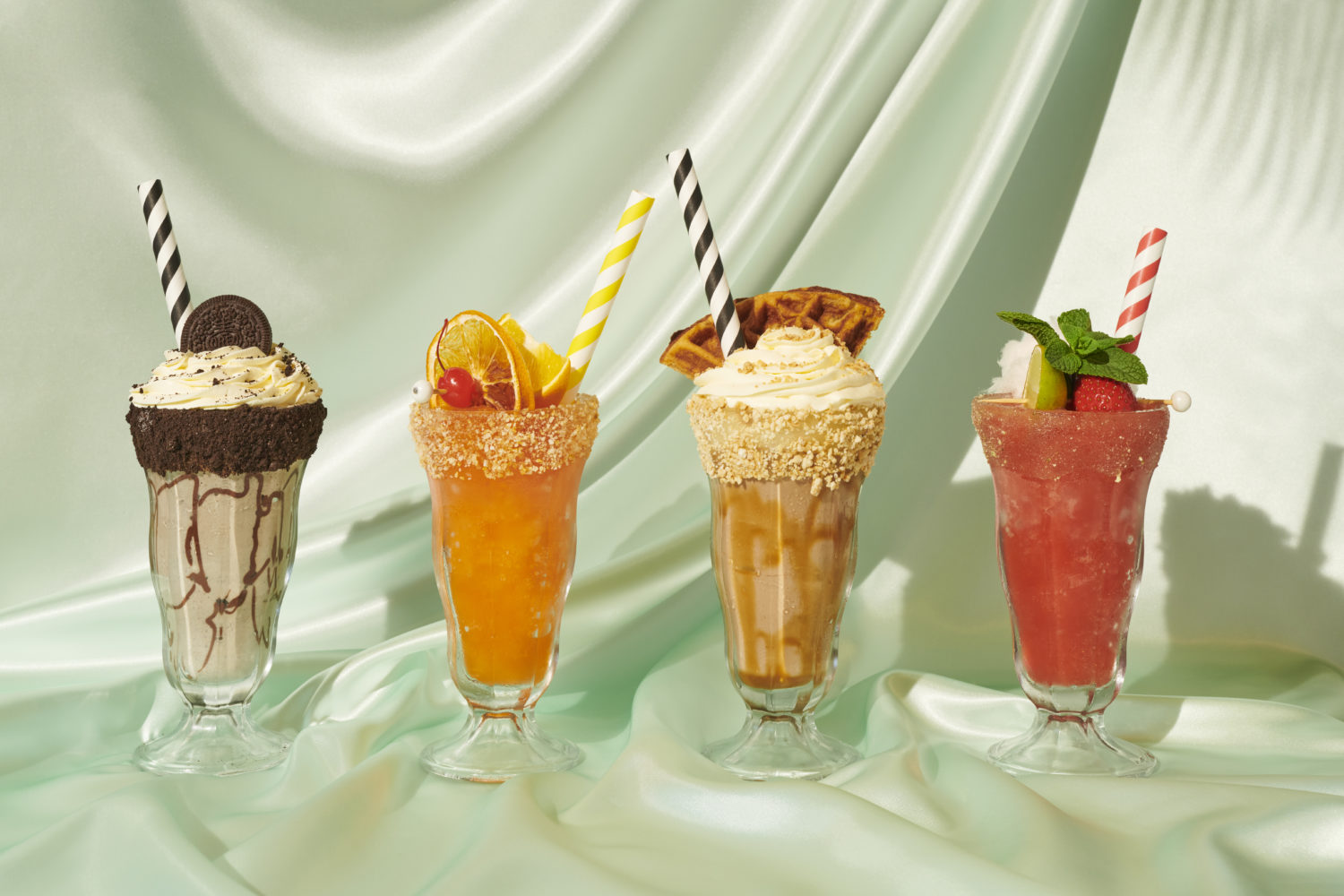 A touch of the celebrity overlooking London's Hyde Park. Exec Chef Elliott Grover has taken inspiration from his work at the 2023 Oscar's to shift the glamour, sunshine (and portion sizes) from Los Angeles into the stunning 45 Park Lane luxury hotel. Cut's The Beverly Hills Brunch starts the day with sophistication and grace, just as much as it fixes the most extreme of hangovers.
With an A La Carte selection of brunch favourites turned up with American flavour twists and California classics, the two course deal with a glass of delicious Rathfinny sparkling wine gives the perfect opportunity to try the best.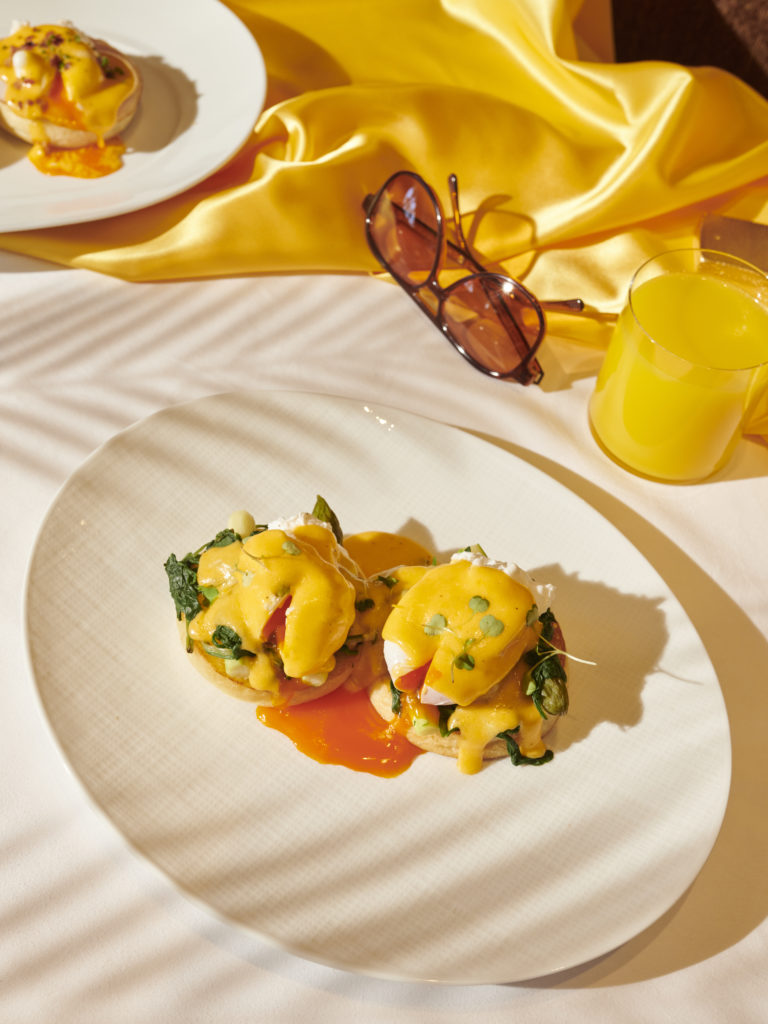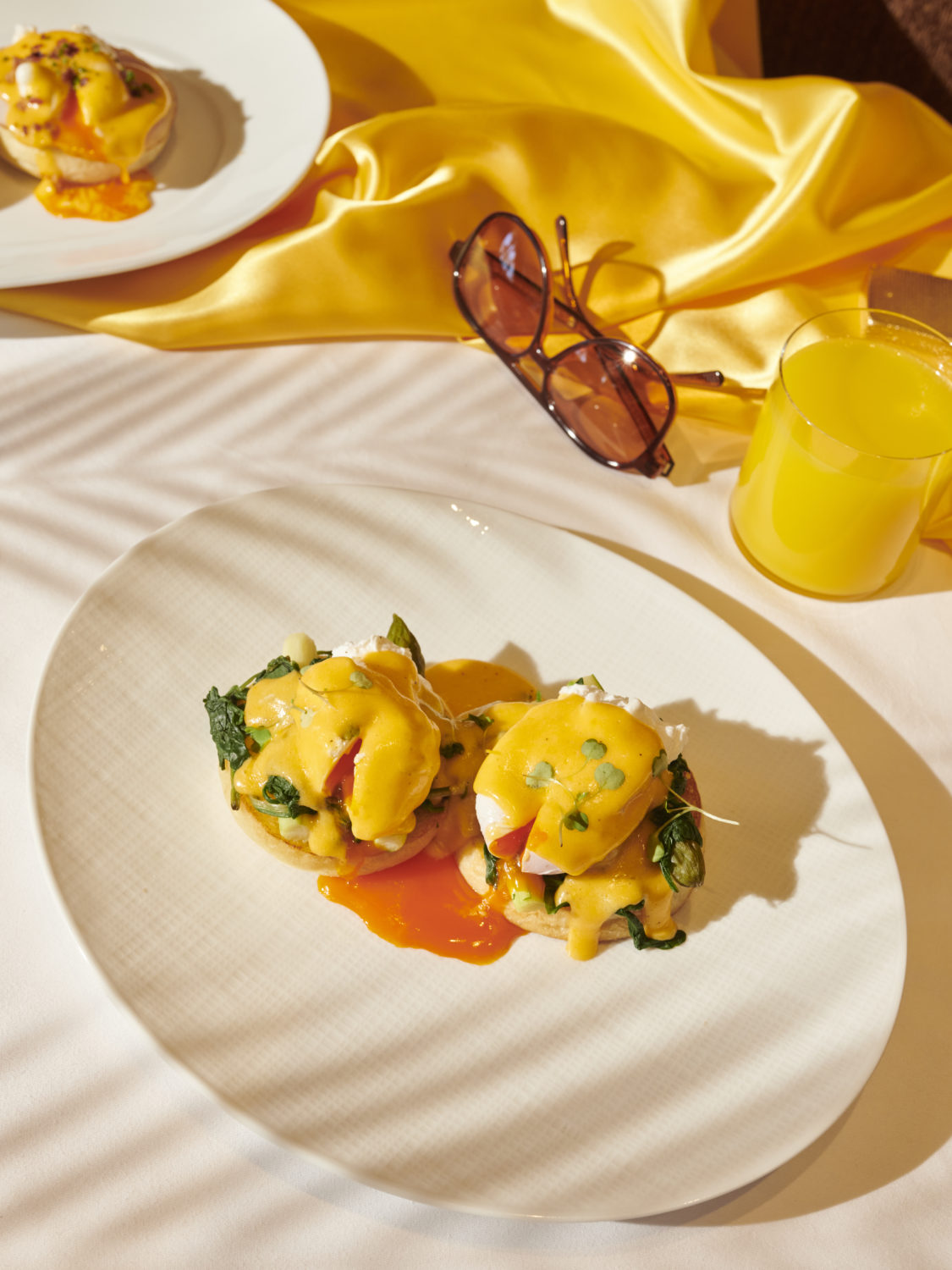 The trio of Sesame miso tuiles with Spicy Tuna Tartare, Smoked Salmon herb blinis and Black truffle steak tartare highlights the standard of finesse to which Elliott Grover has expertly crafted this menu. To balance the Hollywood cliche with british fine dining is a challenge in itself, to do the same with brunch is even more so.
The Bel Air Beef Cheek on buttermilk waffle takes a sweet base and applies rich flavours of charred beef and avocado with chilli and spring onion before cooling the palate down with creme fraiche and cucumber. A rollercoaster of a savoury treat which leaves me wondering why sweet breakfasts even exist.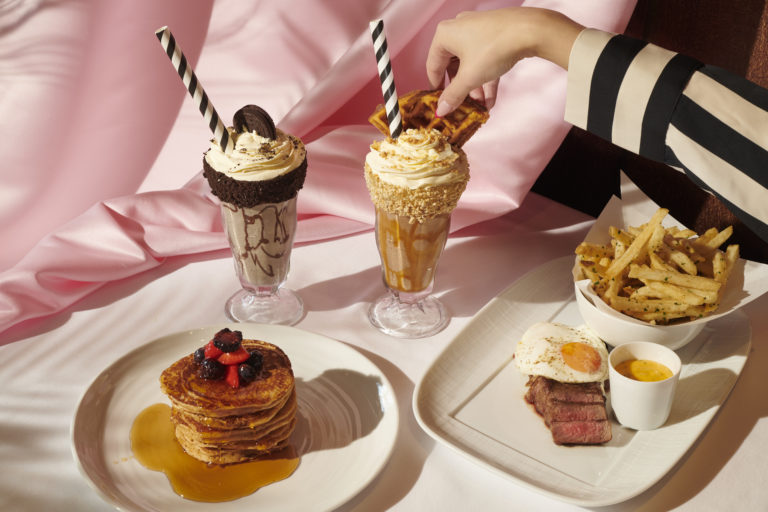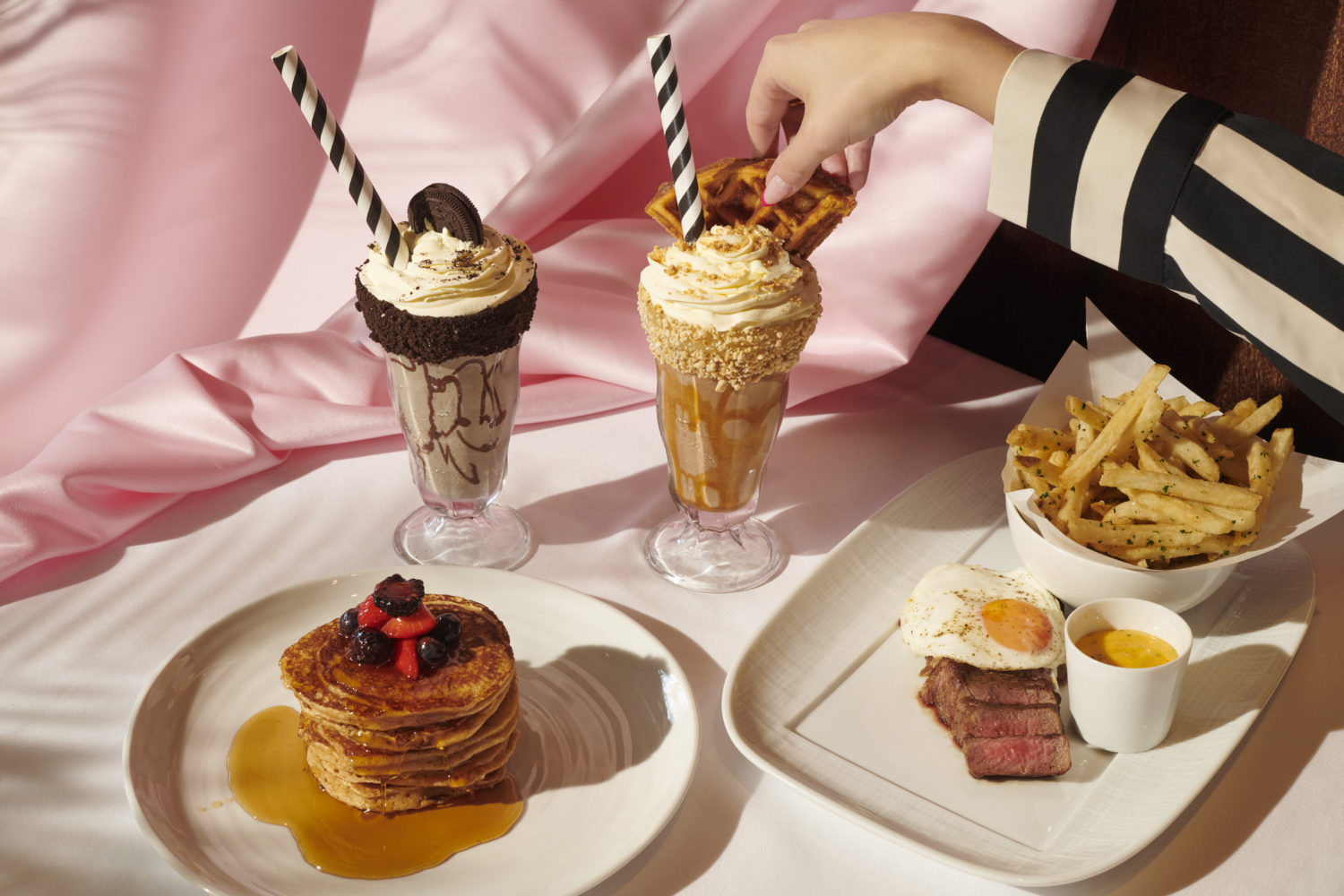 The beef tacos with Napa Cabbage Slaw and Salsa Verde also bring the fire. The Mexican neighbours influence is truly felt through the menu, providing an unexpected fusion that highlights the versatility of LA and the luscious combinations it can create.
Alongside this extravagant selection of exquisite dishes, the pièce de résistance is the unmistakably American addition of milkshakes such as the Baileys and Oreo and alcoholic slushies. With a choice between Aperol Spritz and Strawberry and Mint Vodka, these slushies are as delicious as they are neon and act as the perfect segway between the night before and the day ahead.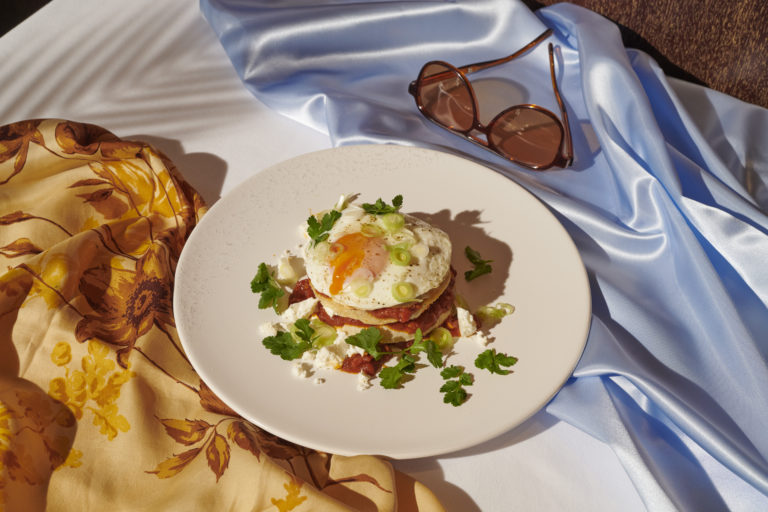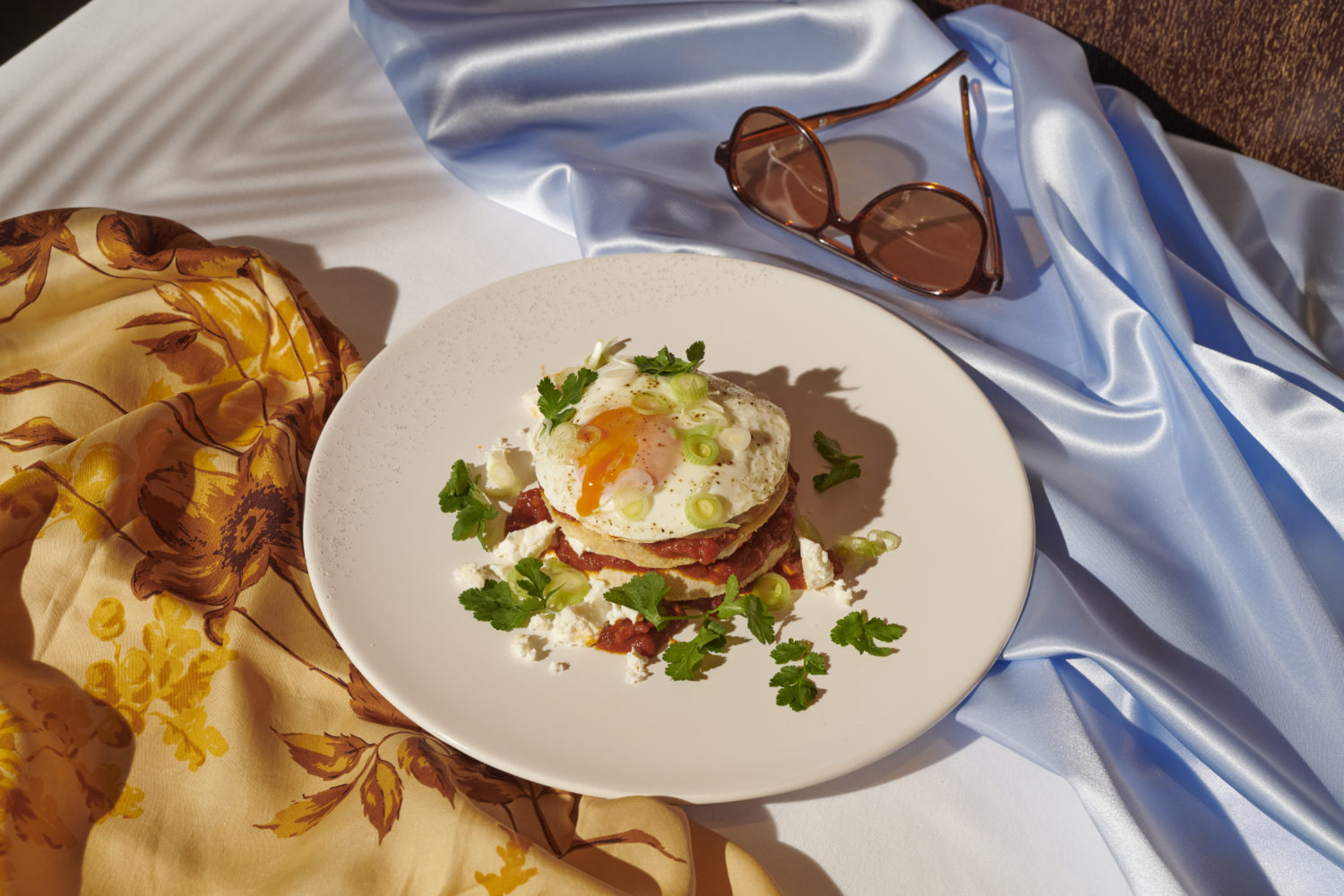 As well as representing the Californian culture and the melding of that with Britain, Chef Grover has shown his respect for the process in his choice of locally sourced ingredients and an incredible relationship with all of his producers. A truly clever menu incorporating class and decadence, the brunch at Cut provides the glamour and glitz alongside an aperol spritz.
45 Park Ln, Mayfair, London W1K 1PN