An evening of dissipation mixed with extravagance, Soho's Kapara brings the class of Tel Aviv to London's bohemian capital. Hitting the sweet spot between nightclub and restaurant, Kapara's all day, all night aura invites debauchery, fantasy and intrigue from the streets of Soho into its open doors and stuffs their faces full of hummus. Situated inside the incredible James Court, it's hard to not let the joys of the Summer sun follow you as you enter for a journey of Israeli indulgence.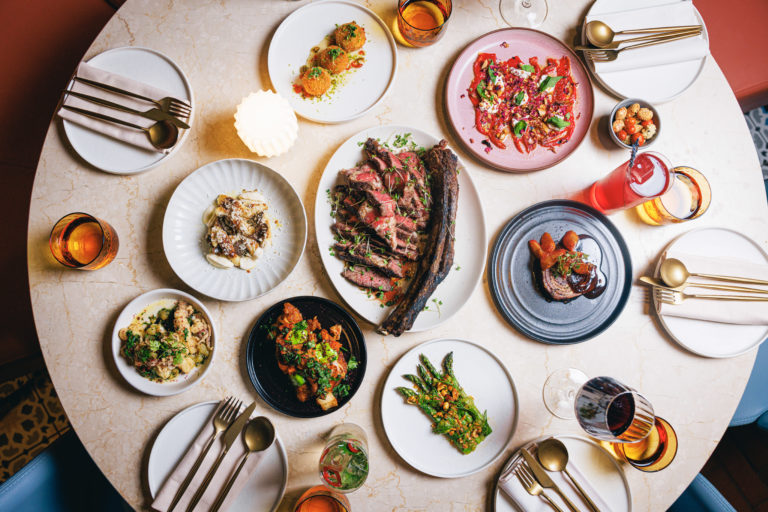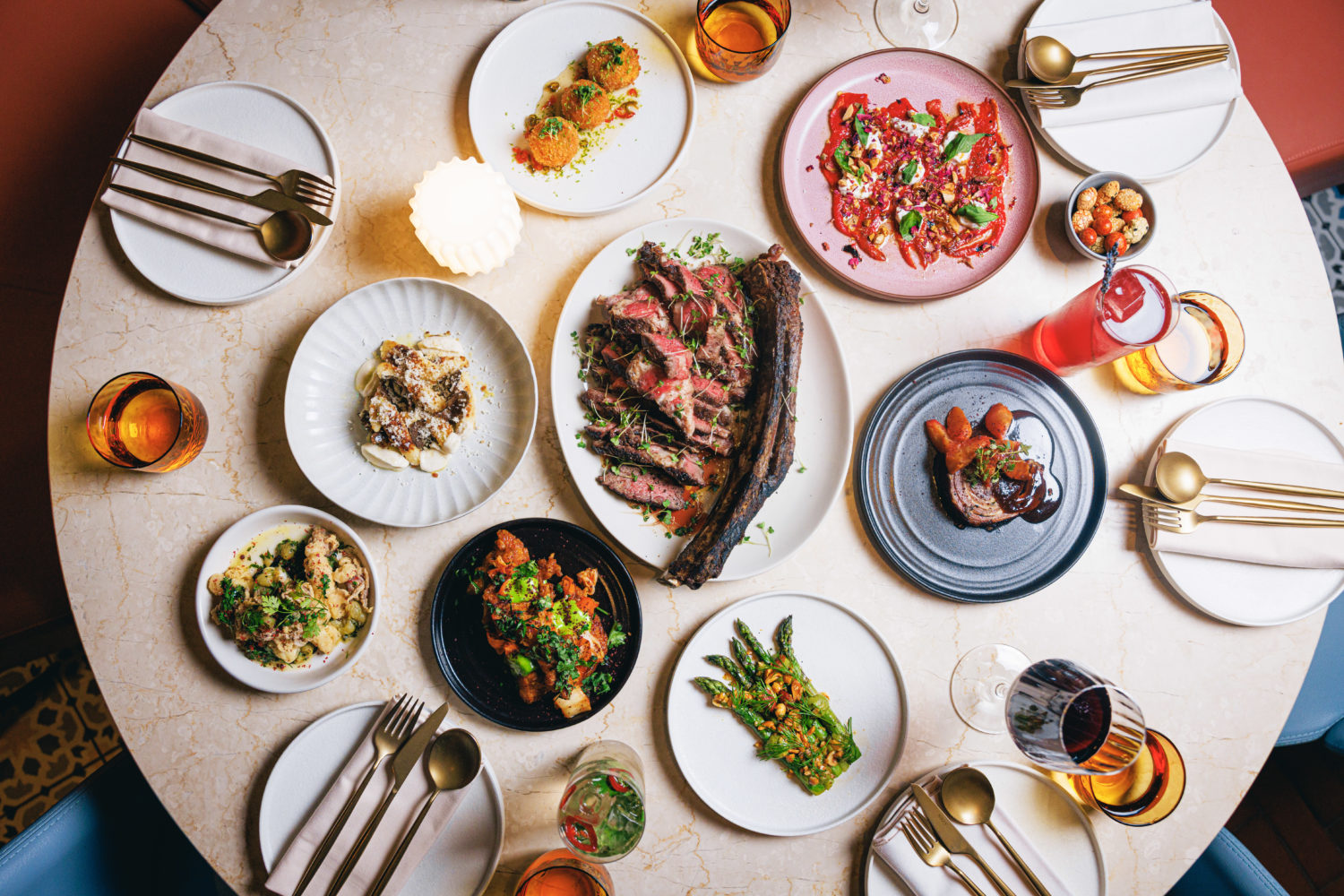 Kick off your meal with one of Kapara's signature Gazoz cocktails, a traditionally non-alcoholic marriage of soda and syrup, adding that naughty spirit or sparkling wine to really start your evening off the right way. As a savoury drink lover, the Orange, Chili and Coriander mix both quenches and entices the palate as a preparation for the powerful dishes ahead.
Following the sharing menu's wonderfully excessive prompt, the moorish spiced nut mix, perfected aubergine hummus, soft bouncy Kubaneh with dips and olives, the appetisers astounded. Pairing that with a cheeky second Gazoz or a choice from Kapara's excellent selection of Israeli wines suddenly lifts the spirits to match the DJ's cultivated atmosphere.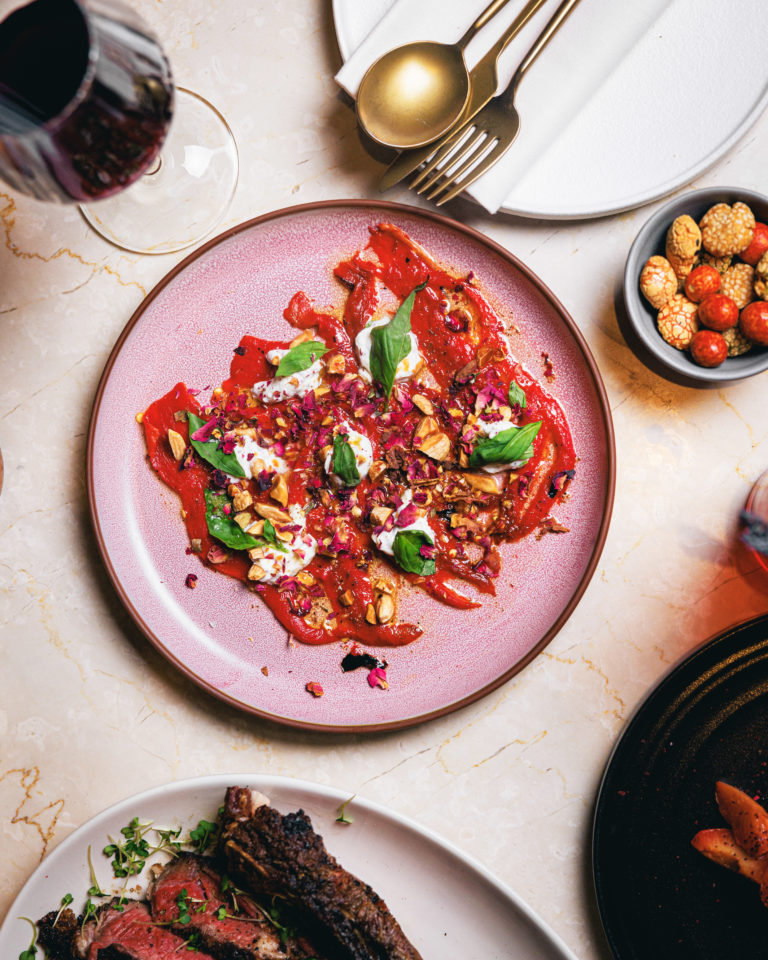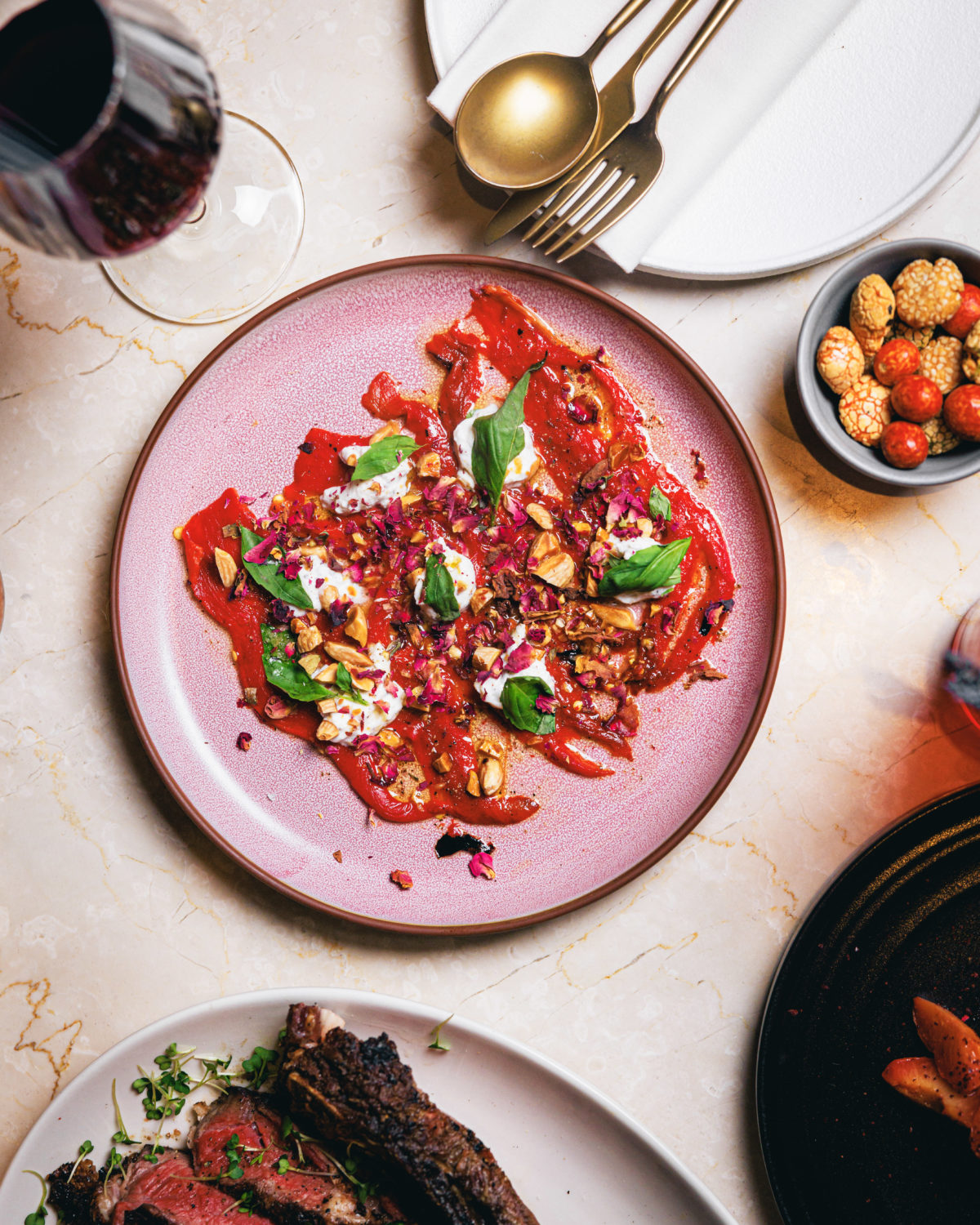 More of Tel Aviv's finest, a sharp ceviche of bream with apple, lemon and scotch bonnet chilli, the constantly surprising profile demonstrates chef Eran Tibi's love of food and the community of sharing it creates. A whole canoed sea bream cooked over coal crowns the meal with balanced flavours of fennel, sage and tomato extenuating the charred soft flesh of the gorgeous fish.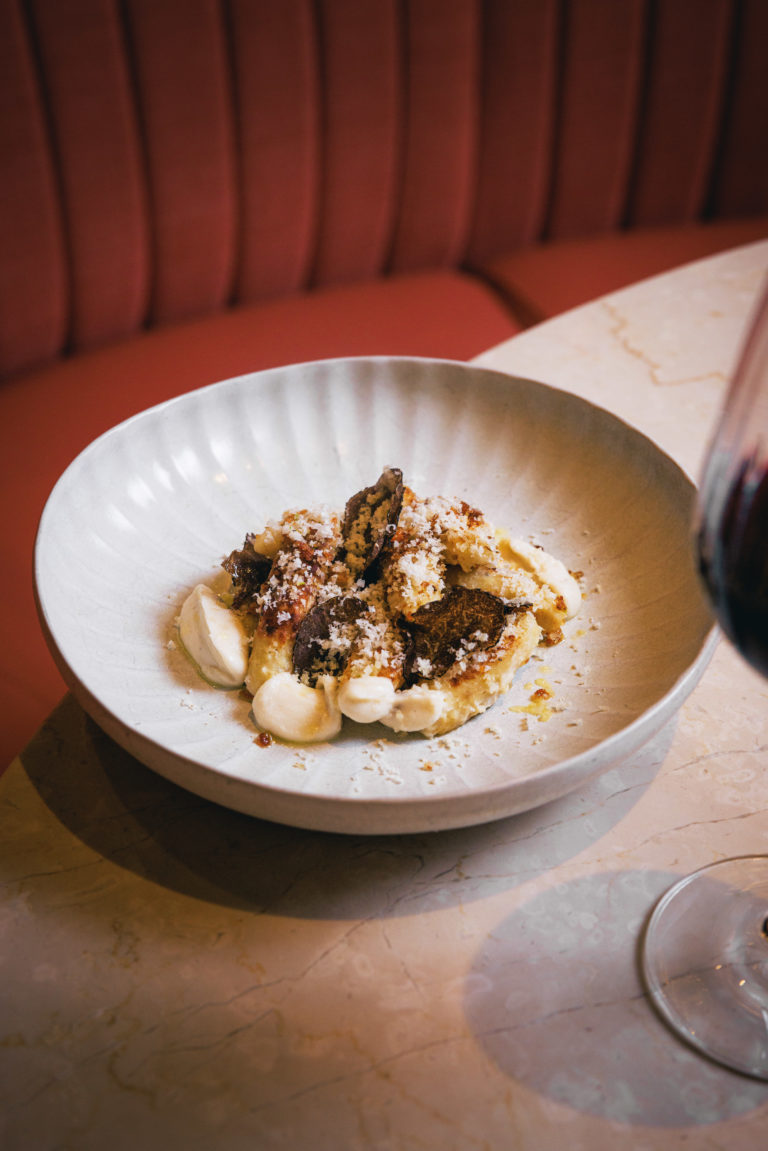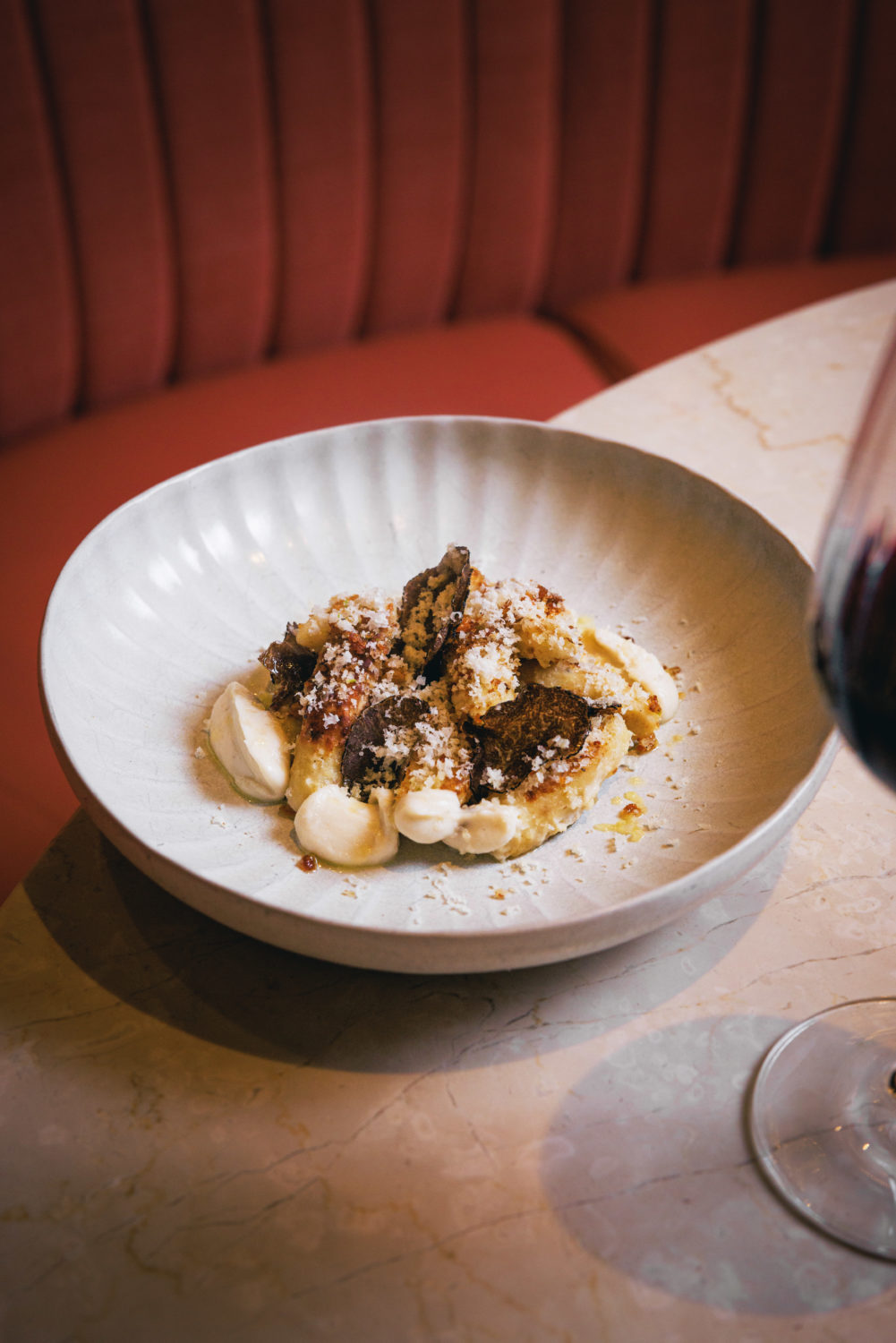 Topping off the platter nicely, a sweet treat of the affectionately named 'Gramps Cigar' refreshes and rewards with a cigar of pastry, pistachio, rose passion fruit and chocolate. A rich delicacy that is so moorish, you might order the platter again.
Providing the social dynamic that Soho thrives off of, an a la carte menu, side dishes, snacks and appetisers are all equally available and equally delicious. Just don't blame me if you end up ordering more than the sharing platter out of sheer decadence. A perfect pivotal location for an early meal before heading out-out, or an incredible night on its own, Kapara creates a date vibe like no other with crowd pleasers, pattern shifters and fresh obsession dishes with an Israeli luxury that sets it apart from the rest.
James Court, Manette St, London, W1D 4AL
For Reservations: 02080797467