Celebrate afternoon tea week with Saicho sparkling teas at famous afternoon tea venue, Mandarin Oriental Hyde Park, London. Afternoon Tea week 2023 takes place on the 7th-13th August. Get your tea party together and head to the best place for sandwiches, scones and sparkling Saicho tea.
This year has seen tea enjoyed like never before, with Saicho bringing a non alcoholic, chilled and sparkling rival for champagne to the table.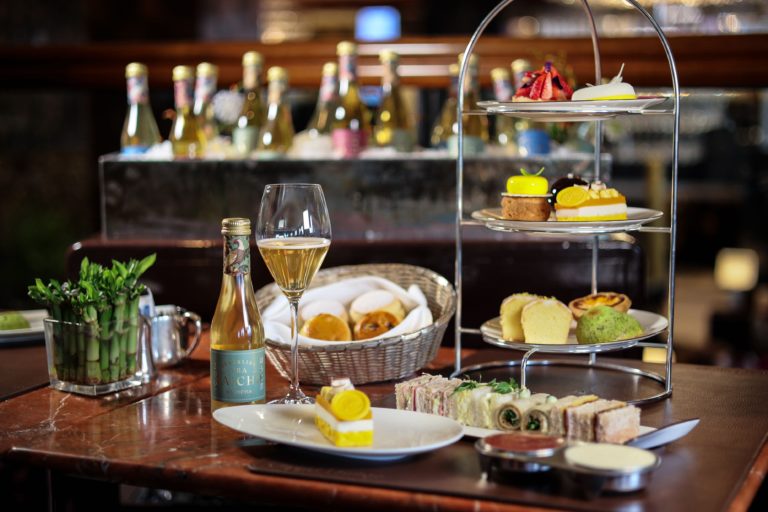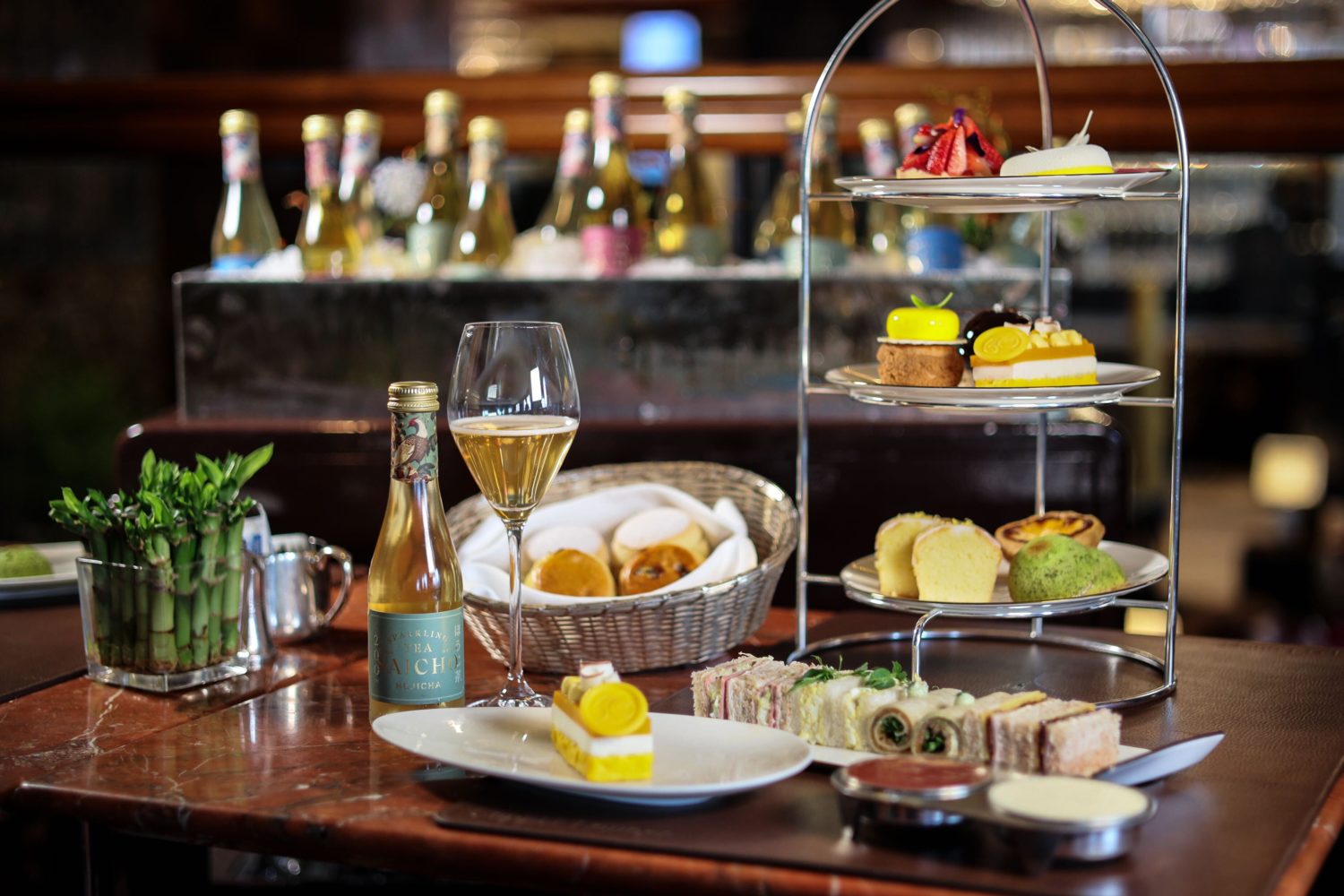 Served at Mandarin Oriental guests can enjoy award winning British Summer Season Afternoon Tea, paired with Saicho Sparkling Tea.
Head to Mandarin Oriental, London for British Summer afternoon tea featuring quintessentially British cakes – Match pint Delight, Ascot Elegance and Regal Rowing. Enjoy delicate sandwiches, pastries and freshly baked scones served from hanging cake stands. Enjoy a selection of 29 loose-leaf teas as well as Saichos Sparkling Tea pairing.
Mandarin Oriental Hyde Park Hotel offers a sense of timeless heritage paired with impeccable service. The Rosebery, located within the Hyde Park branch is an all day dining and tea room, offering their award winning English Afternoon Tea. Saicho is a luxurious sparkling tea brand. The chilled sparkling refreshment rivals champagne for a non alcoholic beverage.
Each Saicho tea is made by low temperature steeping to extract the delicate aromas, producing a clean and crisp flavour profile. The drinks are then sparkled to enhance the natural aromatics of the tea.
Popular varieties from Saicho include:
Darjeeling- a black tea grown in the himalayas in darjeeling india. Developing a unique taste by being harvested in the summer the tea enriches the taste buds with notes of mandarin, ginger and wood spice with gentle dry tannins. This tea pairs well with rich dishes.
Hojicha- originating from Kyoto, Hojicha is a roasted green tea. The tea is known for its deep umami character and notes of nori seaweed, roasted hazelnut and delicate smoke with dry and wordy tannins. This tea pairs well with sushi or mushroom dishes.
Jasmine tea. This green tea from Fuding in Fujian province Chine has a delicate floral aroma from jasmine blossoms. It has notes of apple sherbet, lychee and vanilla making it a refreshing aperitif. Pairs well with spicy asian salads.
Saicho was founded by Natalie Chiu and Charlie Winkworth-Smith who met whilst studying PhDs in Food Science. Inspired by a fine dining experience in which Natalie could not partake in the wine pairings, Natalie started thinking about the way in which she used to take tea with food. Born and raised in Hong Kong meant Natalie knew how well tea and food create a perfect pair.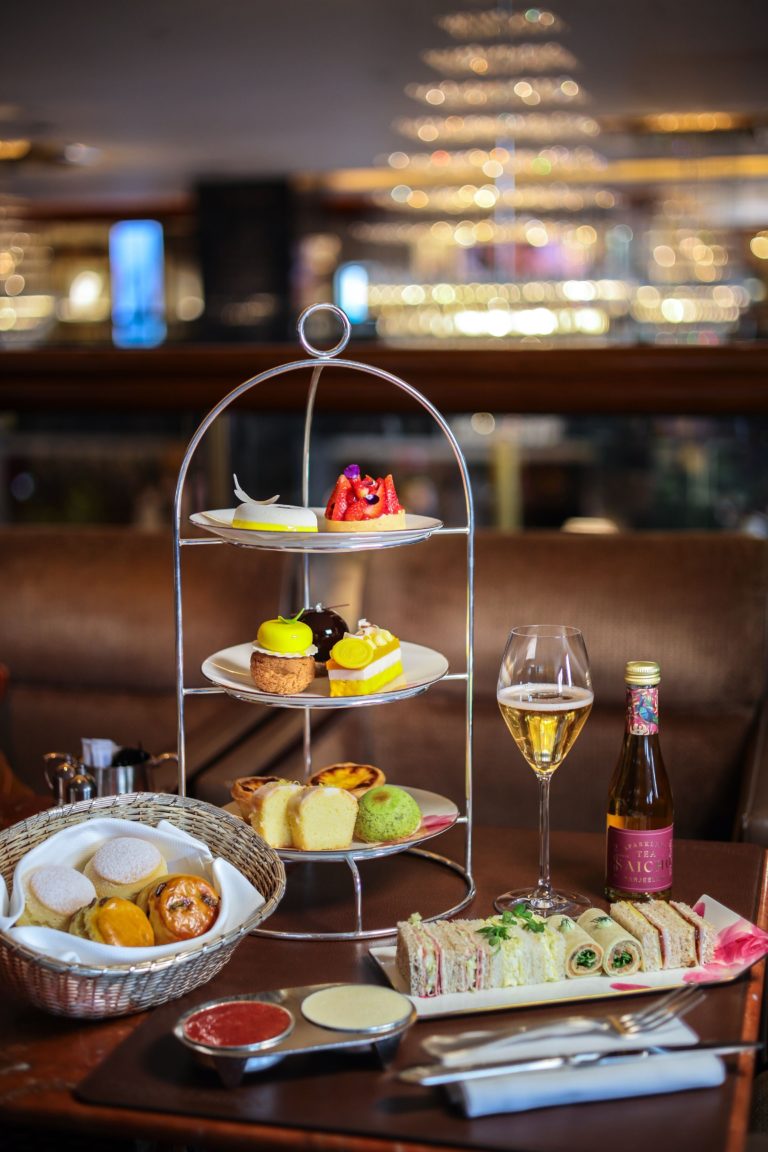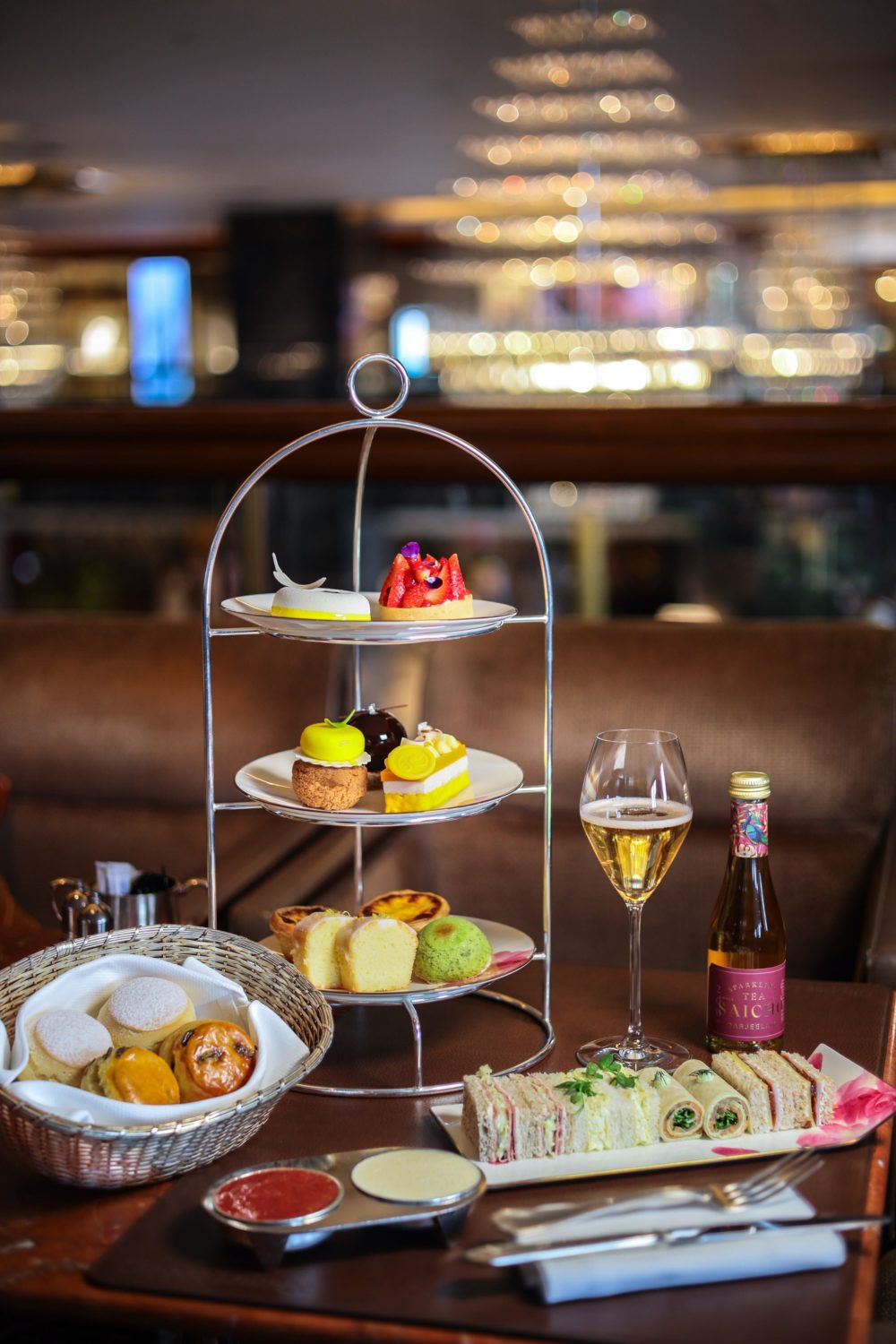 Depending on harvest time and weather conditions the flavours and notes of a tea can differ greatly. Floral, fruity, nutty and smoky flavours can all vary depending on small differences in growing and harvesting. The complexity of flavours made Natalie and Charlie think about tea as an alternative to Champagne.
Saicho Tea is served at Mandarin Oriental Hyde Park London Afternoon Tea and is also available as a collection to buy.
Browse Teas from Saicho here
Website: www.saichodrinks.com
Facebook: https://www.facebook.com/SaichoDrinks
Instagram: https://www.instagram.com/saichodrinks
To book afternoon tea at The Mandarin Oriental Hyde Park, London
Mandarin Oriental Hyde Park, London
66 Knightsbridge,
London
SW1X 7LA
020 7235 2000