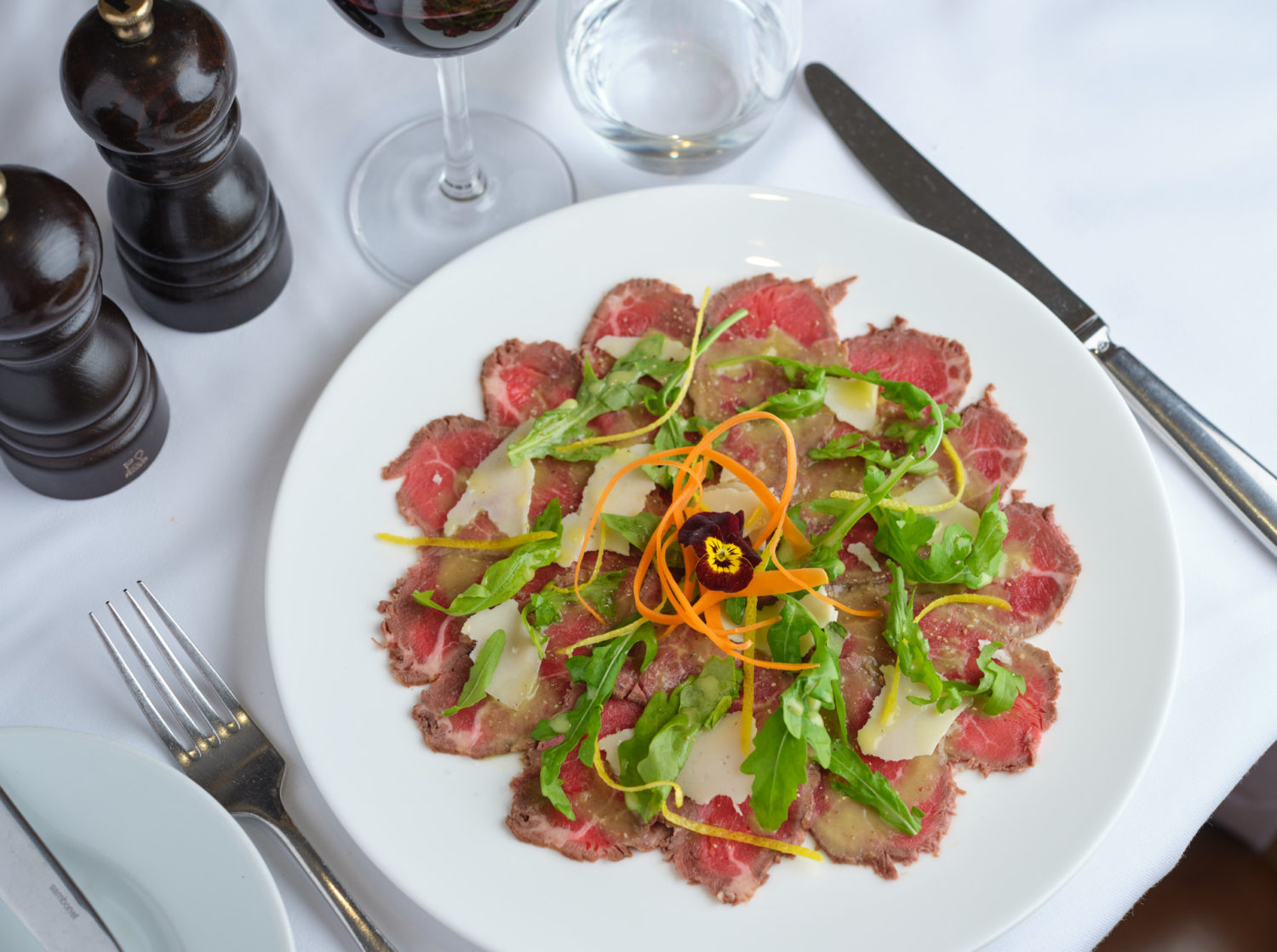 Knightsbridge is arguably the very heart of London's glittering luxury scene. This is a neighbourhood known for many things; being home to Harrods, the globally lauded department store, proximity to Sloane Street, for the gentle purr as eyewatering super cars nonchalantly slide down the streets and, of course, for its gastronomic scene. This is certainly an area brimming with great institutions and none greater than Sale e Pepe.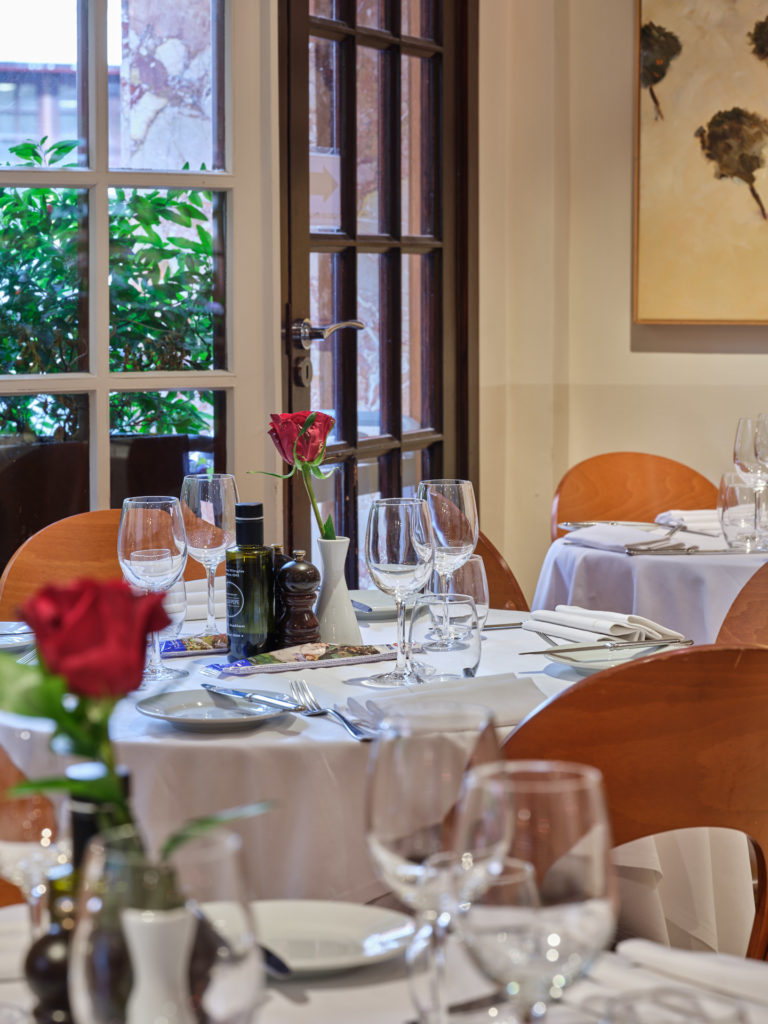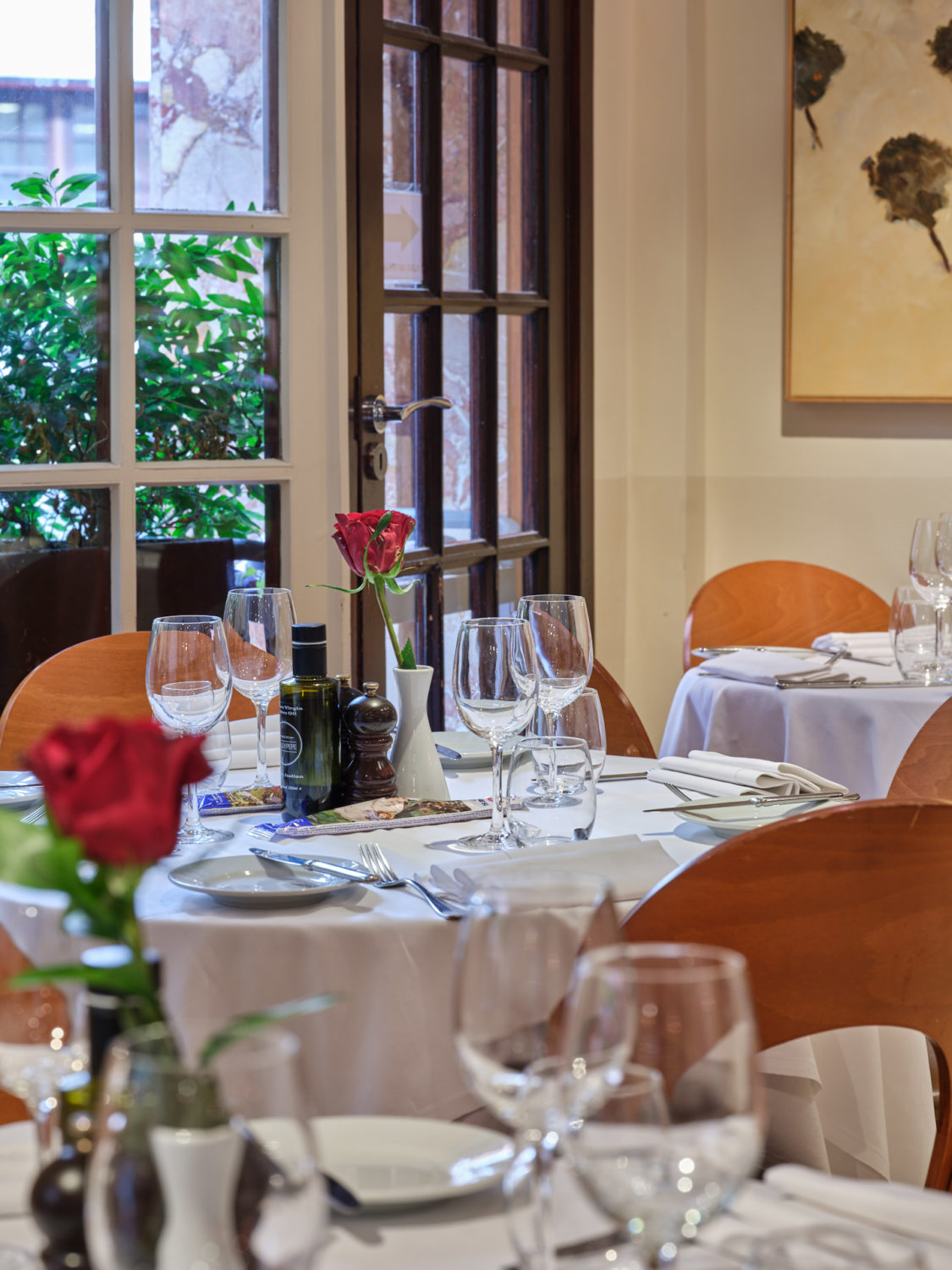 This rip roarer of an Italian restaurant opened on 9 – 15 Pavilion Road in 1974, the same year that Michael Corleone announced on the silver screen "I know it was you, Fredo, you broke my heart" in The Godfather II. Since then, Sale e Pepe has been a firm favourite of locals, gastronomes and fine dining enthusiasts from all four corners of the globe who would come to Sale e Pepe to eat perfectly cooked, classic Italian dishes and drink a spectacular array of wines in this undeniably chic, Southwest London hideaway that burgeons with style, charm and charisma.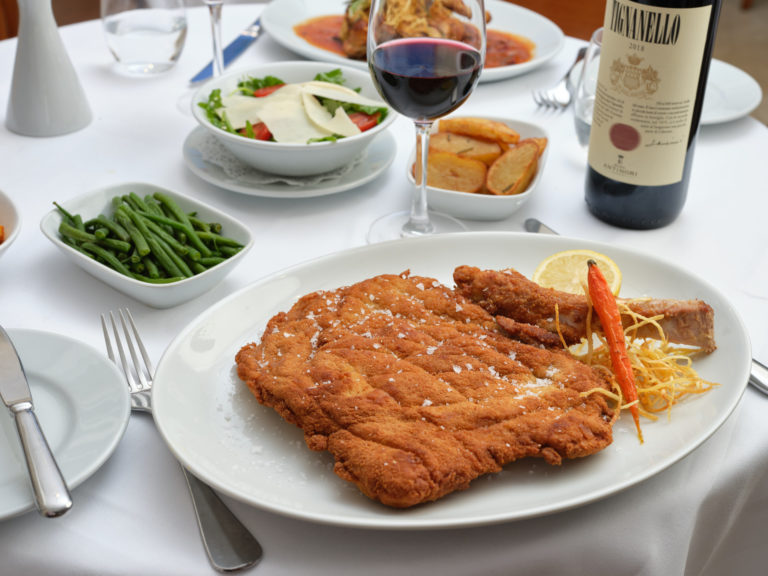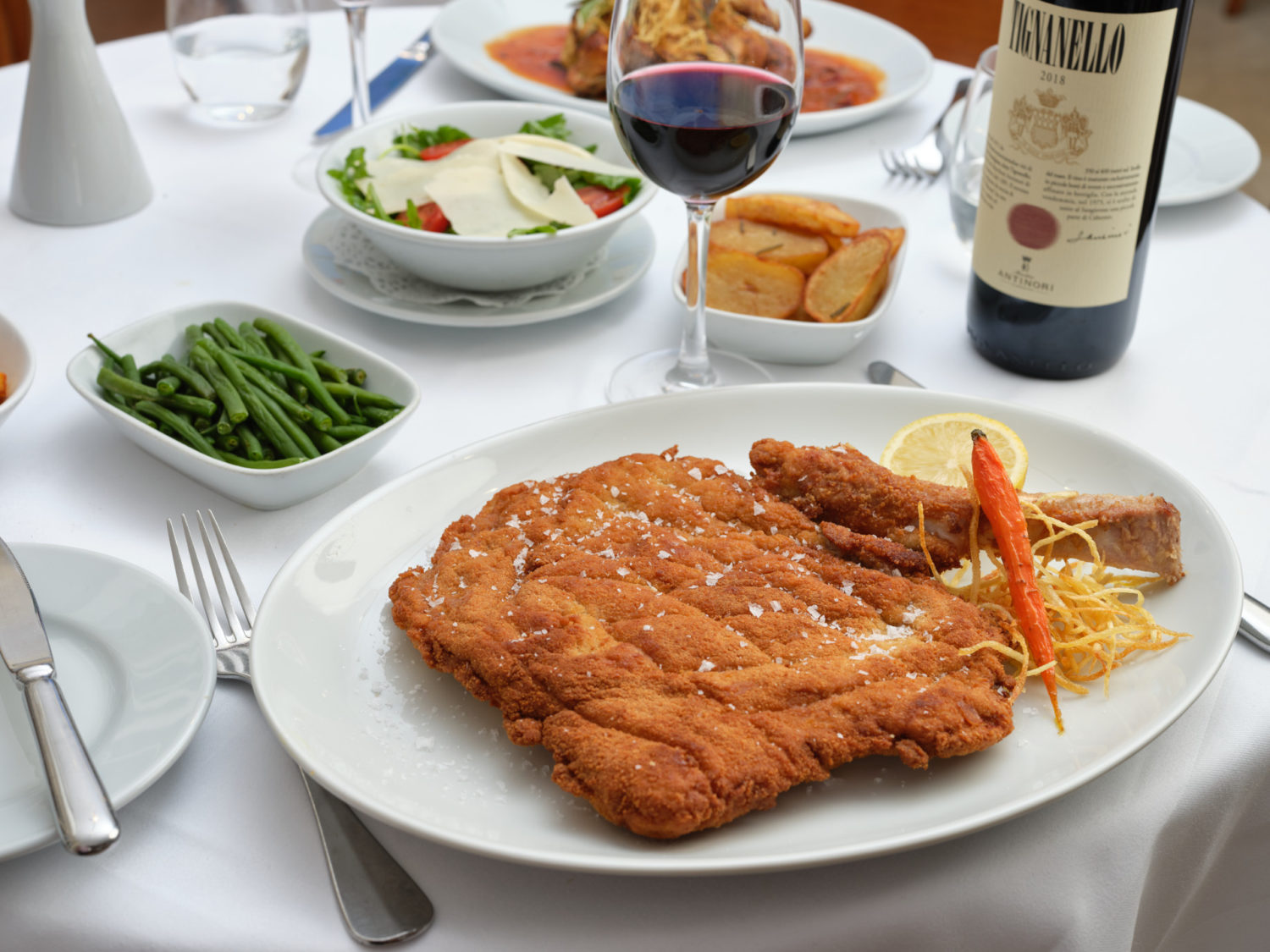 Initially the restaurant started its service from two shop fronts on Pavilion Road. This was the status quo for some nine years until, as business boomed and notoriety spread, Sale e Pepe was extended to provide enough room for a slick bar to ensure that punters could get their pre-dinner 'aperitivo' in style.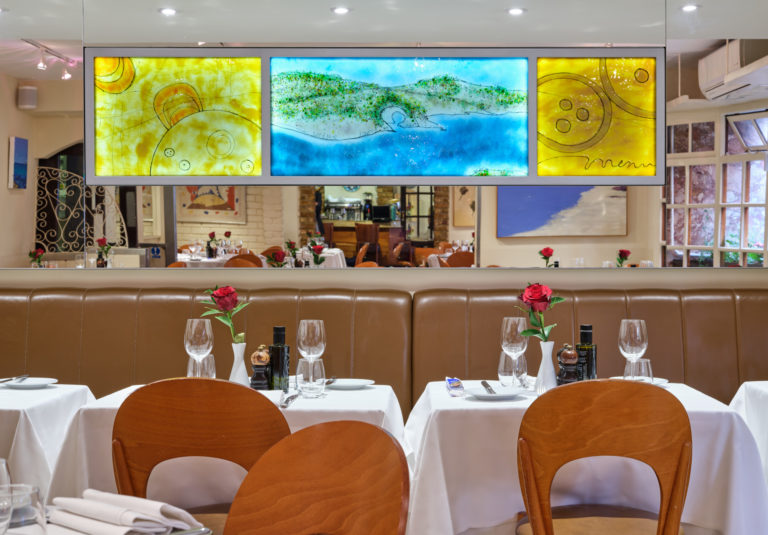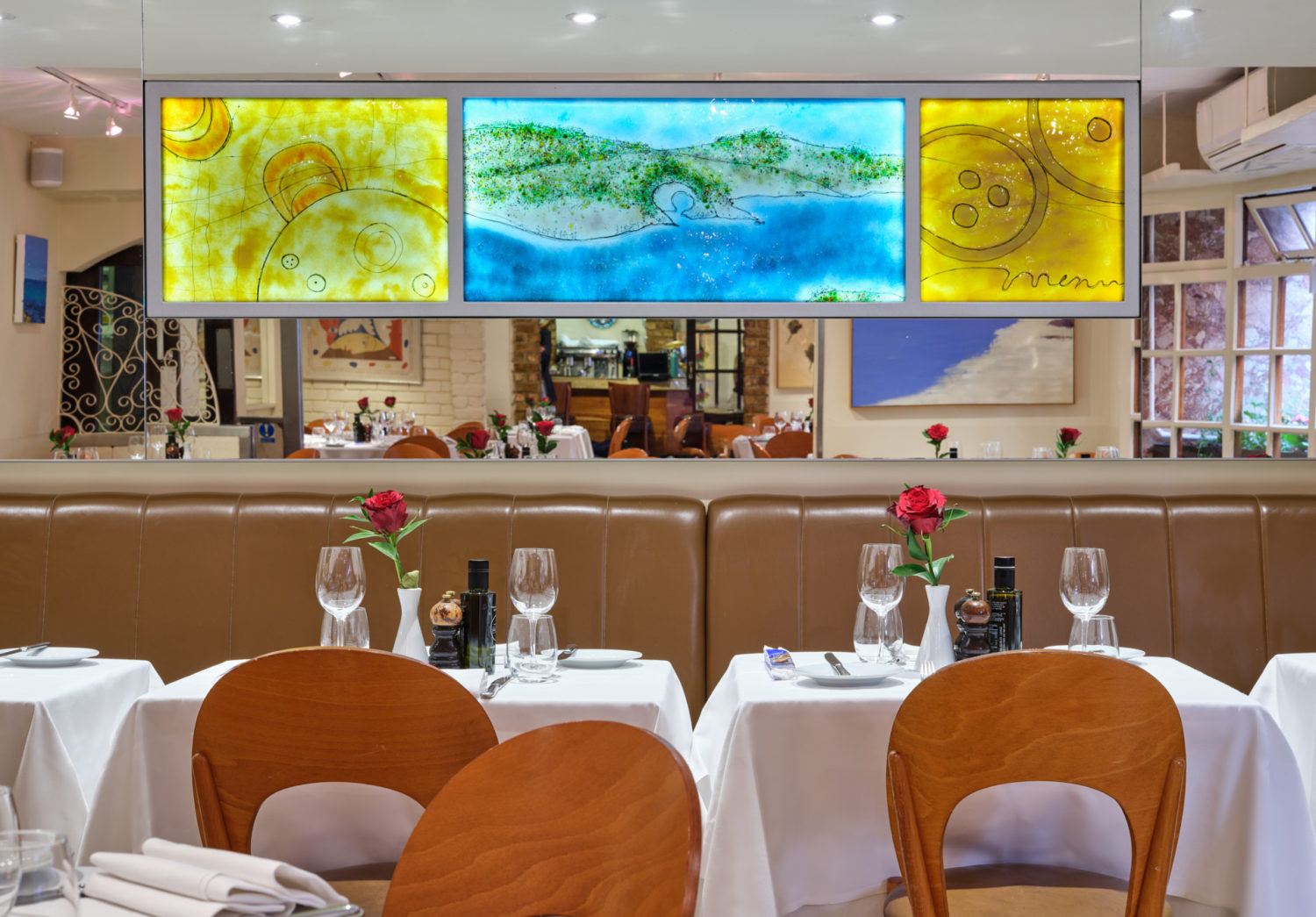 One of the things that struck me the moment I stepped into the restaurant was the sense of feeling at home, and at ease. Toni, the original restaurant owner and former manager, has long since retired, but his legacy of warmth clearly still lives on amongst the staff, many of whom worked alongside the great man for years. This is the exact opposite of one of those central London restaurants that takes itself so desperately seriously that all the joy of dining with friends and loved ones is choked out.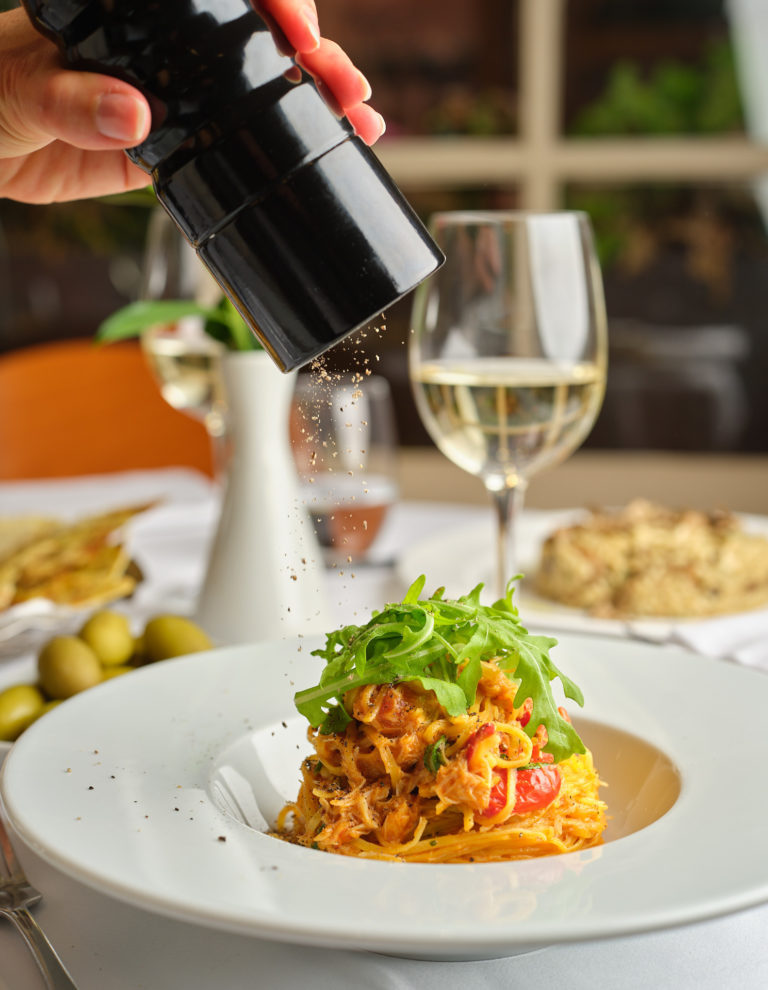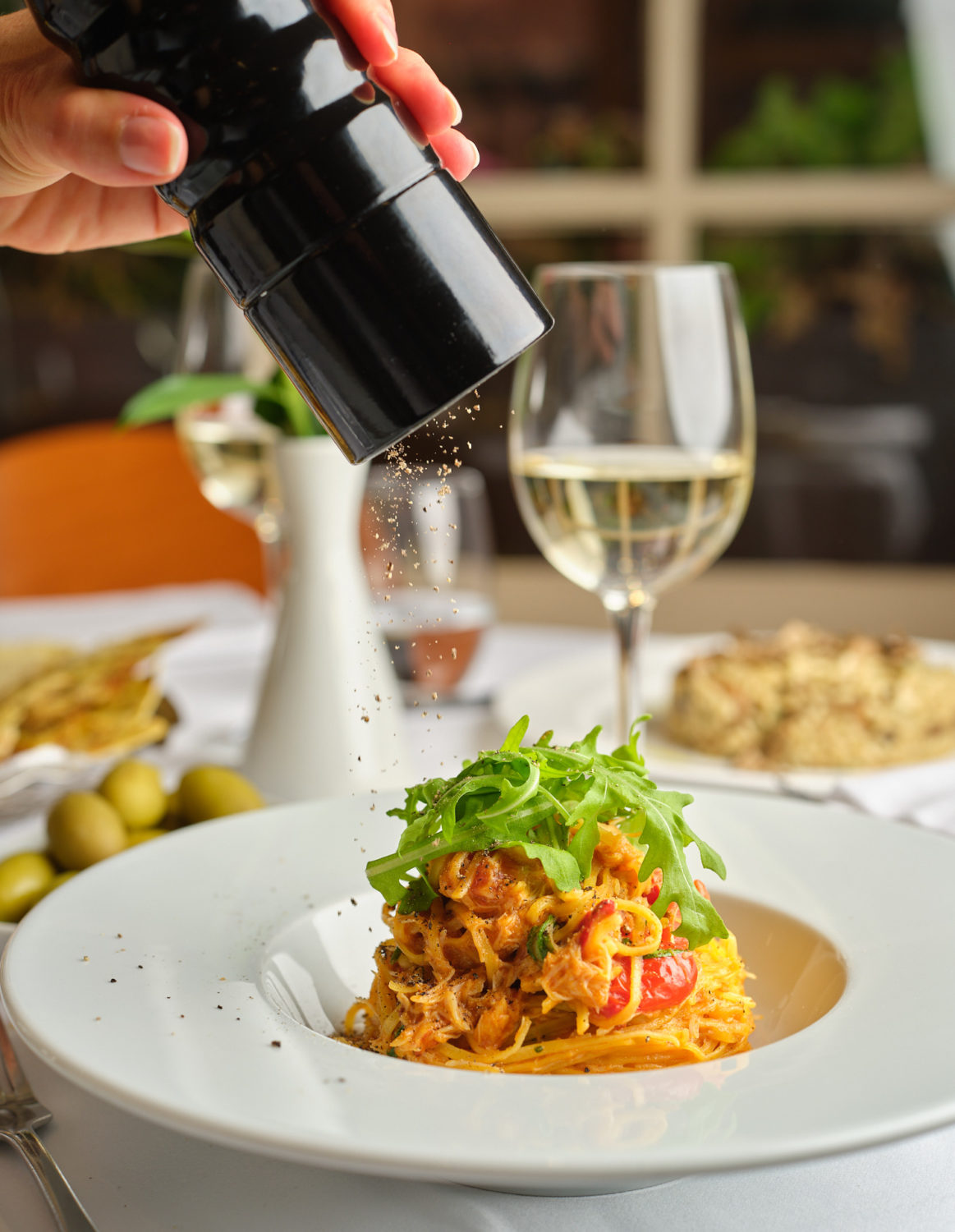 The interior of the restaurant is as classic as the food. White marble tiled floor, open brick work, low ceilings and bright modern art abound in this sumptuous eatery which oozes a 'you need to be in the know to even be here' kind of charm.
The a la carte menu principally revolves around universally adored Italian classics. There are some irresistible little antipasti to get the ball rolling, like the Burrata Caprese drizzled in exquisite Sicilian extra virgin olive oil, or the 'Nido di Capesante', the seared scallops with fennel and orange. In pasta and meat terms Sale e Pepe most certainly have all the bases covered; the 'Taglierini al Granchio' crab, cherry tomato and chilli pasta is spectacular, as is the 600g bone-in pan friend veal chop or the calves' liver served with sage butter. Dessert is equally a who's-who of old friends, affogato, house-made Tiramisu and an utterly irresistible lemon tart with meringue.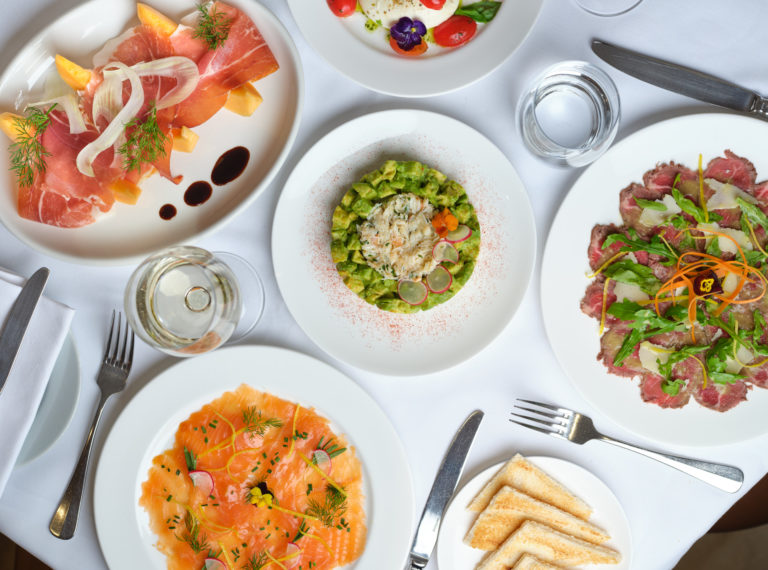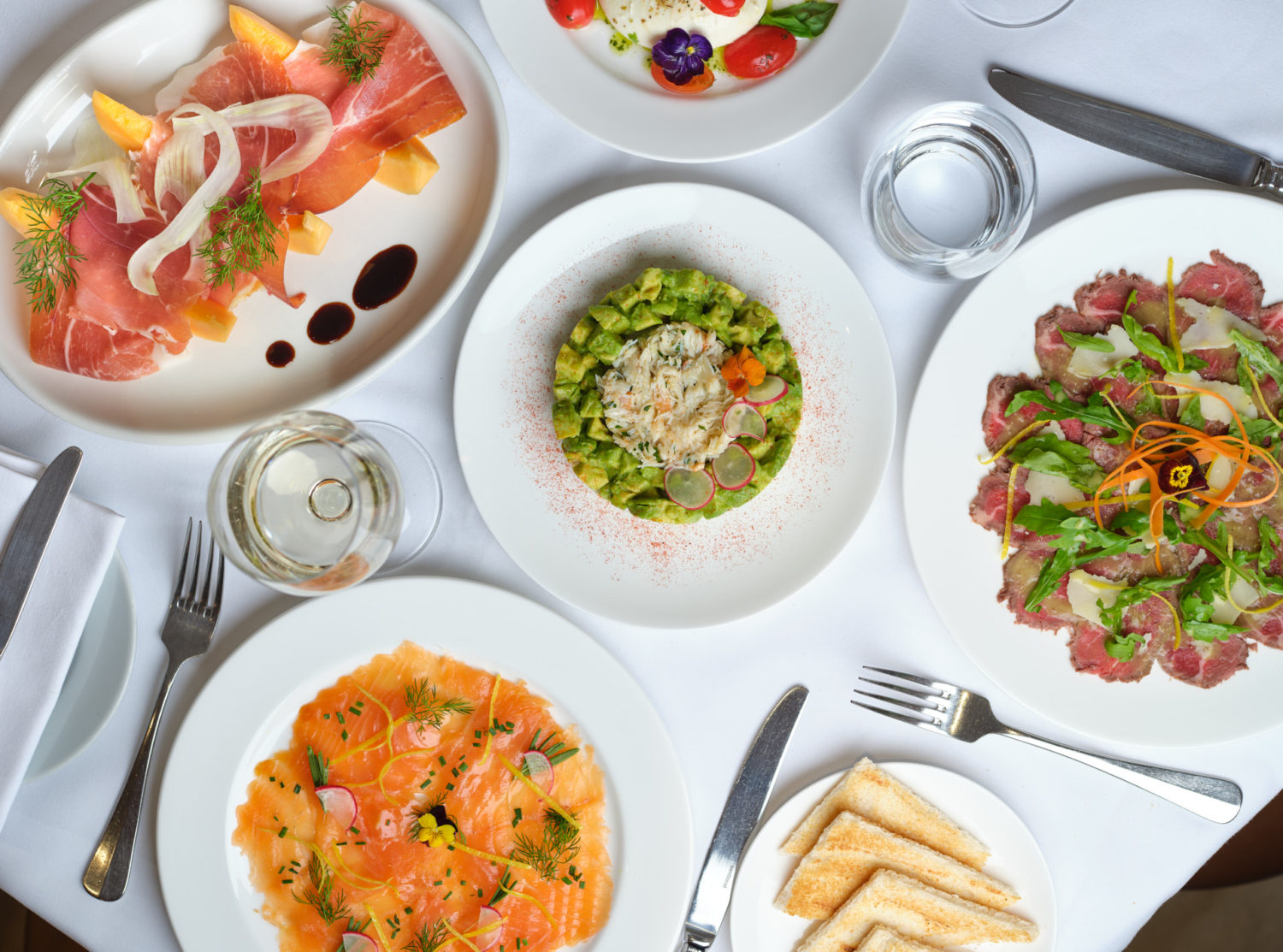 Sale e Pepe has welcomed generations of royalty, Hollywood 'A-listers', politicians, singers, writers and even sporting greats. There is a reason that, like moths to a flame, people are lured back to the restaurant time and time again – because there's no place like home.
9-15 Pavilion Rd, London SW1X 0HD