Dearest gentle reader,
Make haste, the diamond of the season is here and it comes in abundance. A 'Queen Charlotte Afternoon Tea' has been meticulously crafted by the prestigious Lanesborough Hotel and it is not to be missed. The course is held in the grand dining room, a testament to stately luxury and a nod to the Regency era.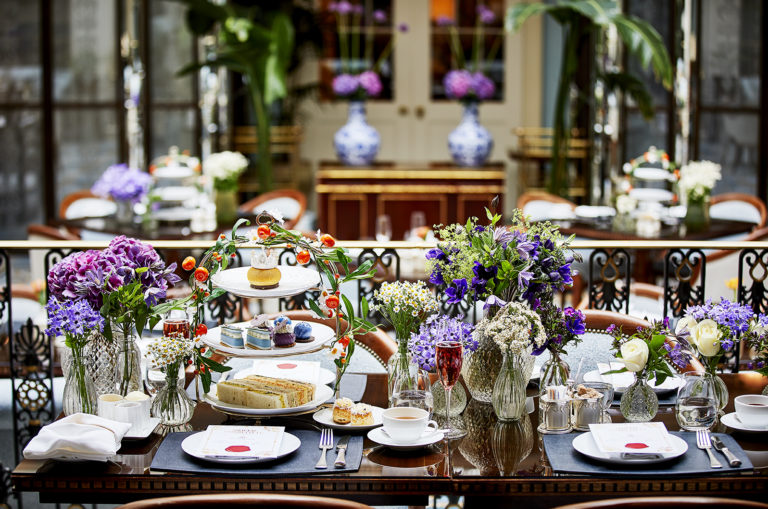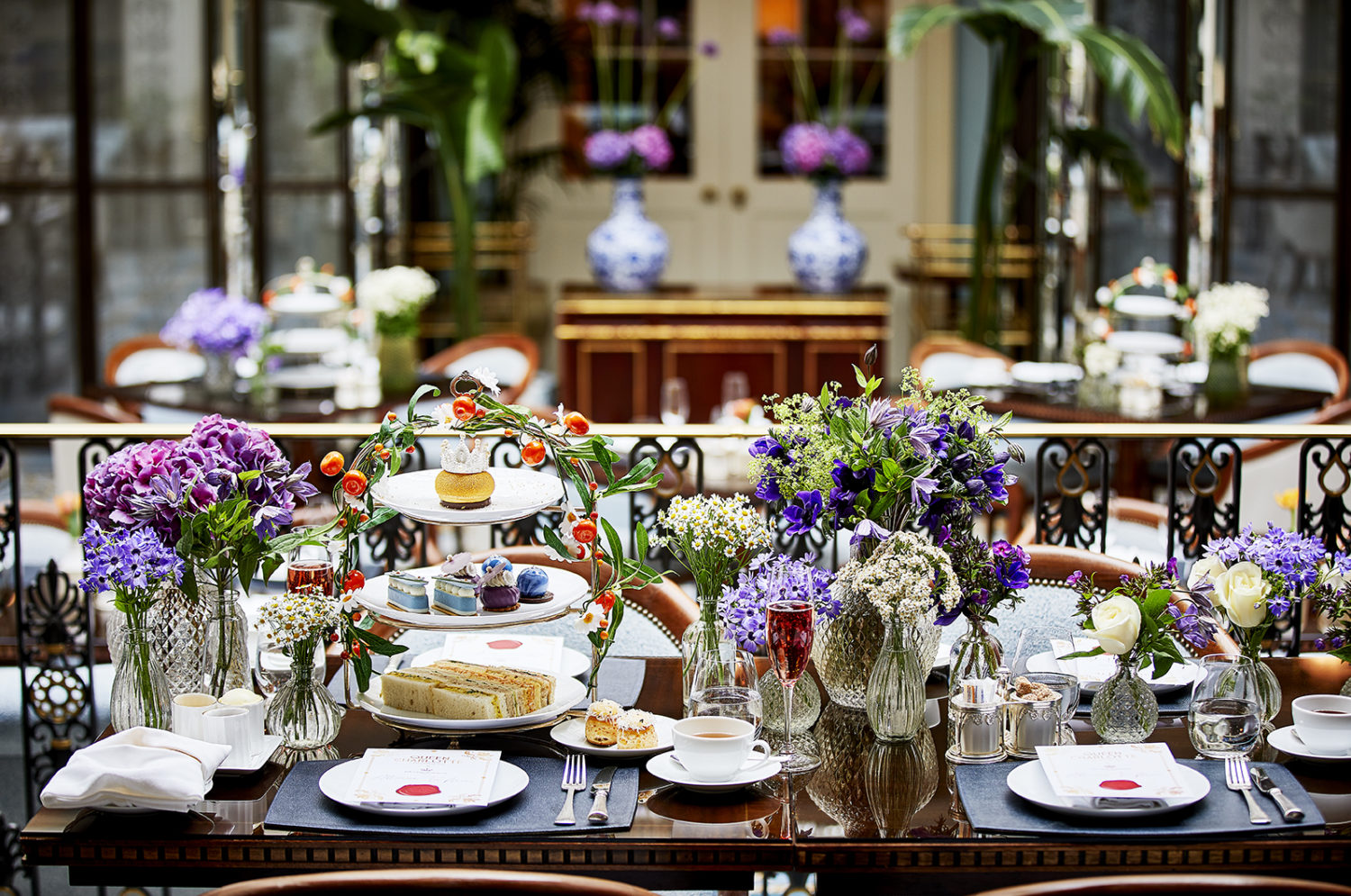 To begin the procession, delight in a cocktail fit for the most high. Concocted from Fords Gin, Chambord liqueur, cranberry, exotic lychee, home vanilla sweetness and lime sunshine, the Queen Charlotte cocktail offers a harmonious fruity sensation.
Following on, a splendid selection of bottomless sandwiches: 'Tea cured salmon', 'Coronation chicken', 'Devilled egg mayonnaise' and 'Organic cucumber, cream cheese, basil and chive'.
Buttery homemade scones served with fruit preserves and clotted Devonshire cream are also unlimited, so indulge to your heart's content. The 'Montgomery cheddar scone' topped with a delectable cheese custard, however, is not, so please do savour every last bite.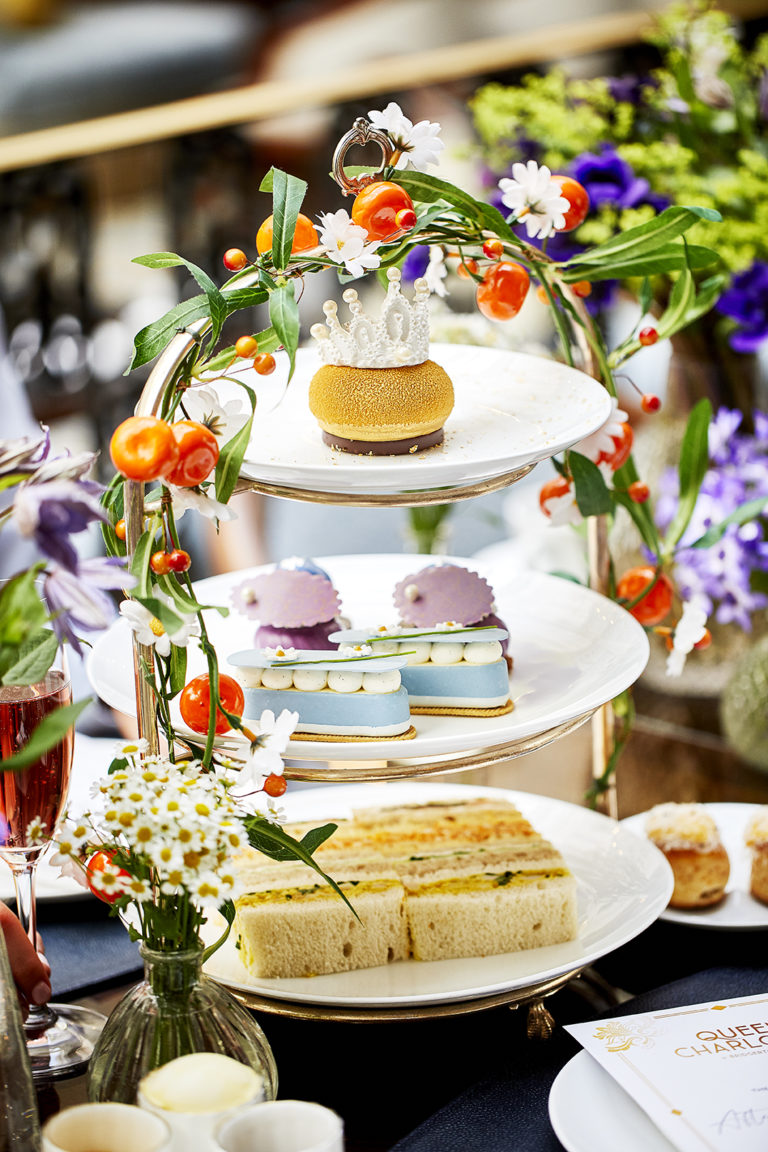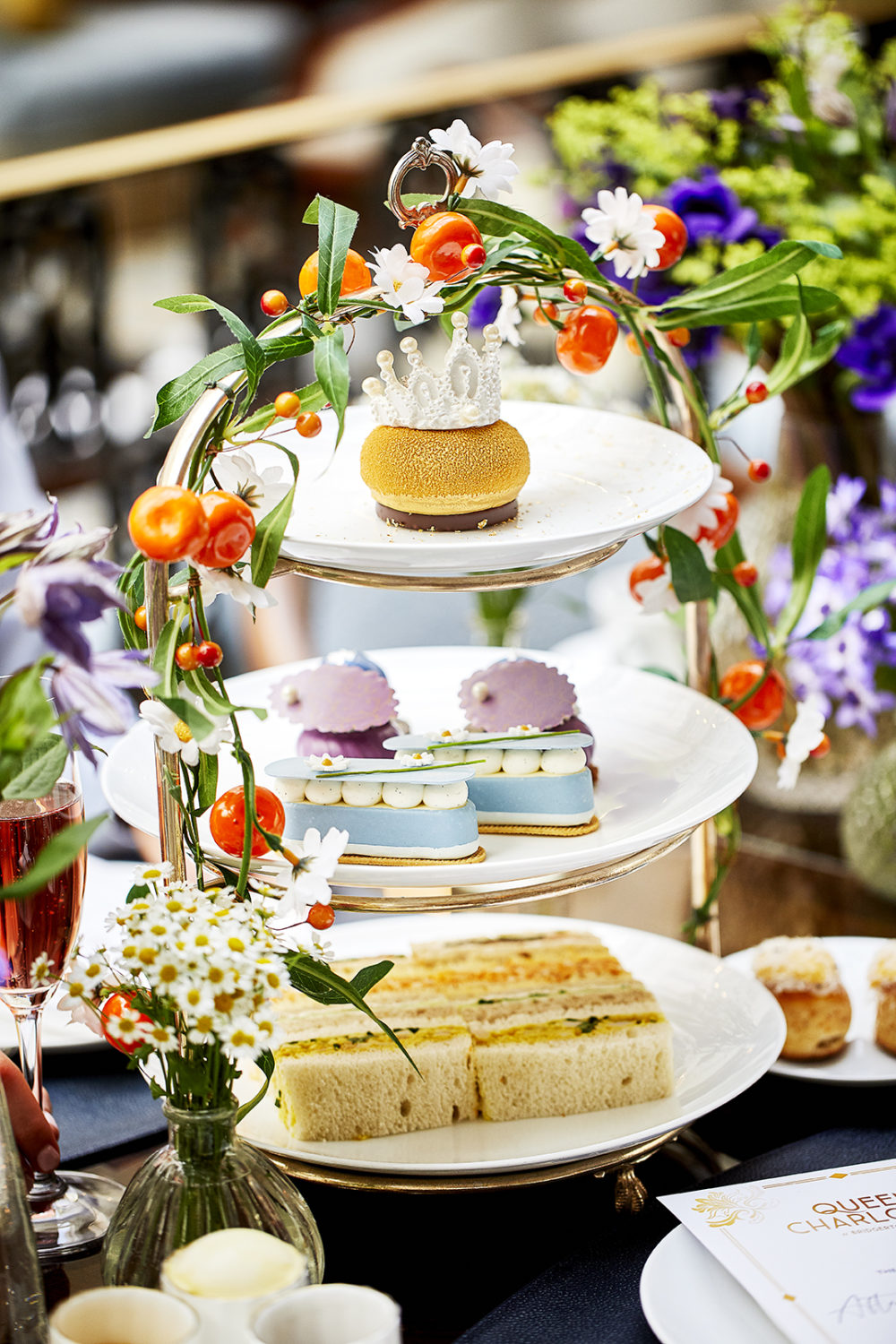 For the teas, the options are varied with several black, green, herbal and blended flavours. Distinctive blends such as 'Rhubarb & Vanilla – Chinese green tea', 'Chocolate Brownie – Black tea' and 'White Choco Chilli – Chinese white tea' are also available. As is fit, there is also an exclusive 'Queen Charlotte afternoon tea blend' featuring a floral black tea infused with delicious sweet tones of fruit and rose petals.
Delve into the lives of the noble as the pastries bring the leading characters to life.
Each bite offers a clear insight into their whimsical personalities with inspiration drawn from their greatest desires. My favourite of all is a turquoise, sphere delight named 'Dreams of Venus' inspired by King George's love for astrology, particularly the planet Venus.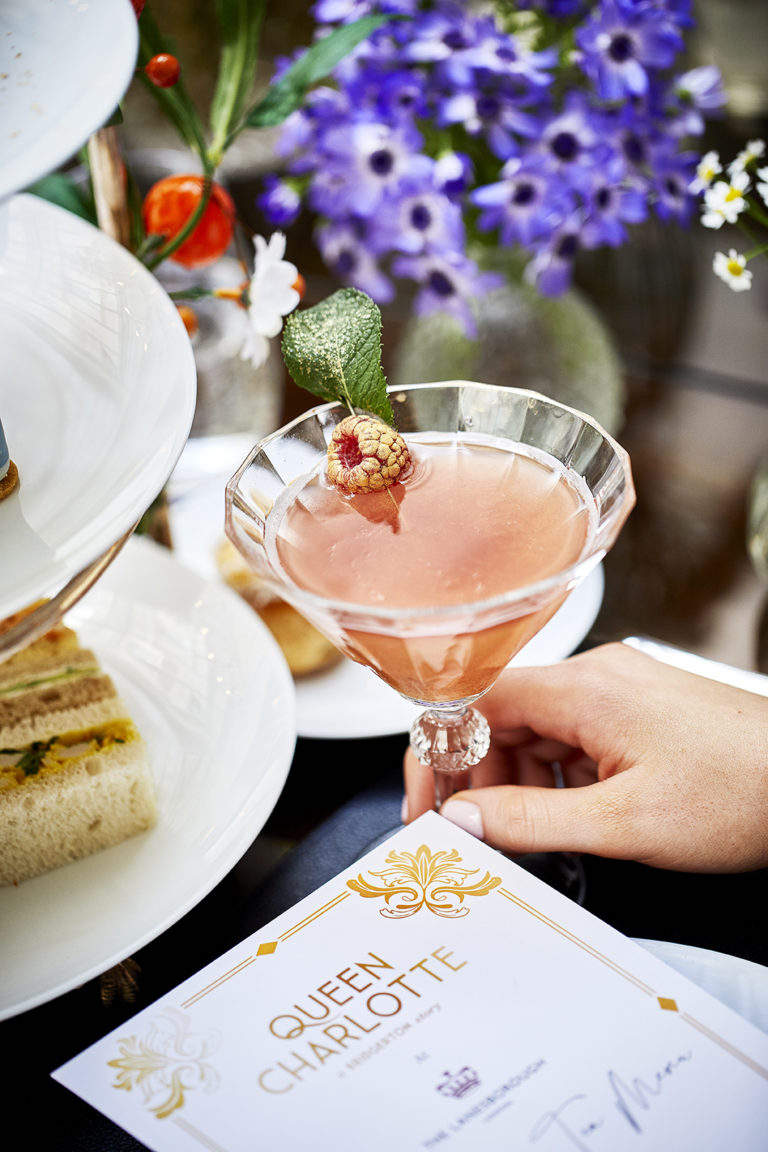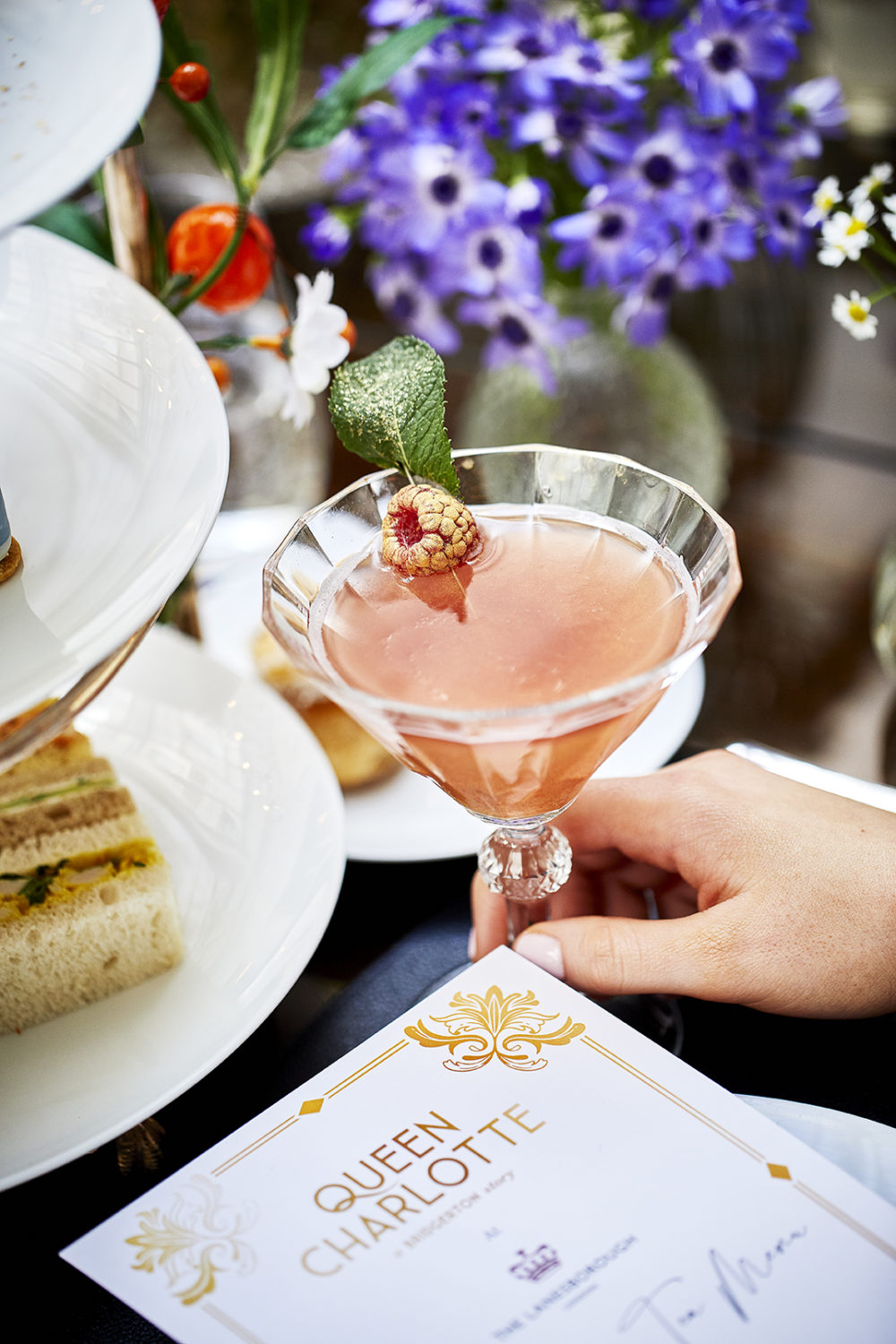 This marvellous course is priced at £75 per person. Paired with the Queen Charlotte Cocktail/Mocktail it is £85 per person and for a glass of Champagne, £90. It is essential to book in advance and seatings are from 2.30 pm to 4.00 pm Monday – Thursday, 12 pm to 4.00 pm Friday & Saturday and 3.30 pm to 4:30 pm on Sundays.
The Netflix spin-off series, Queen Charlotte has captivated audiences worldwide. Whether you're a fan yourself, have heard the commotion surrounding the show or have no clue at all, a visit to the Lanesborough Hotel to experience the excellency of this limited-edition afternoon tea is a must.
Hyde Park Corner, London, SW1X 7TA