Ninth-century ruins, pristine beaches, artisan boutiques and a unique blend of Swahili, Indian, Arab and Chinese cultures make Lamu must-visit.
Kenya is a country of vast and diverse landscapes, cities thronging with tech startups, mountain peaks towering over lush green valleys, and Maras graced by some of the world's most beautiful wildlife. However there's one corner of Kenya that is truly distinctive, where a mix of cultures have come together in harmony to create a secretive archipelago where artists, fishermen, tourists, writers, nomads, celebrities and hedonists flock.
Maze-like streets, deserted beaches and bustling fishing ports isn't all that make Shela incredibly special. The fusion of Swahili, Arab, Chinese and Indian cultures, sitting harmoniously alongside an incredible artisanal community, draws swathes of curious travellers to the shores of one of East Africa's most colourful destinations.
Beautiful beaches set the backdrop for traditional dhow boats bobbing on the seashore. Fishermen line the harbour casting handmade nets in search of the day's catch, while centuries old buildings with Arabic and Indian influences cast shadows onto the winding, sand paths that create the maze that are the streets of Lamu. It's one of the most storied places on earth and is entirely beguiling.
In the last decade, Lamu became known as a no-go zone due to terror threats, however now it's transforming into a place where people travel to seek freedom, creativity and spiritual awareness. Some call it the Bali of Kenya, but in my opinion the draw to this little island is so much more profound.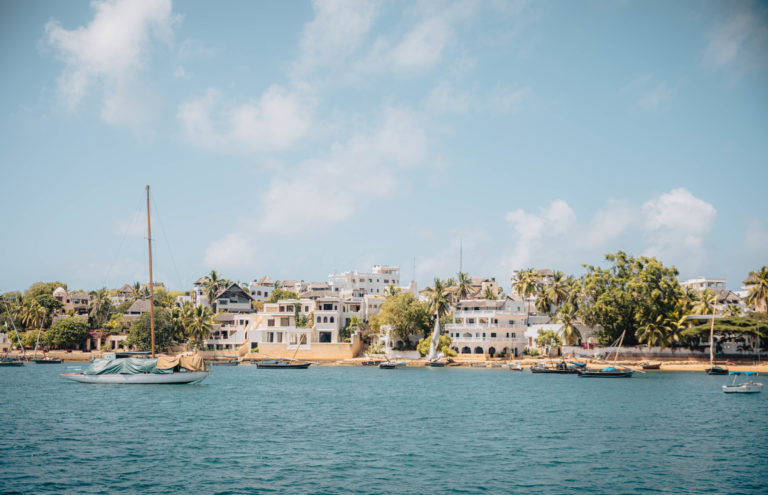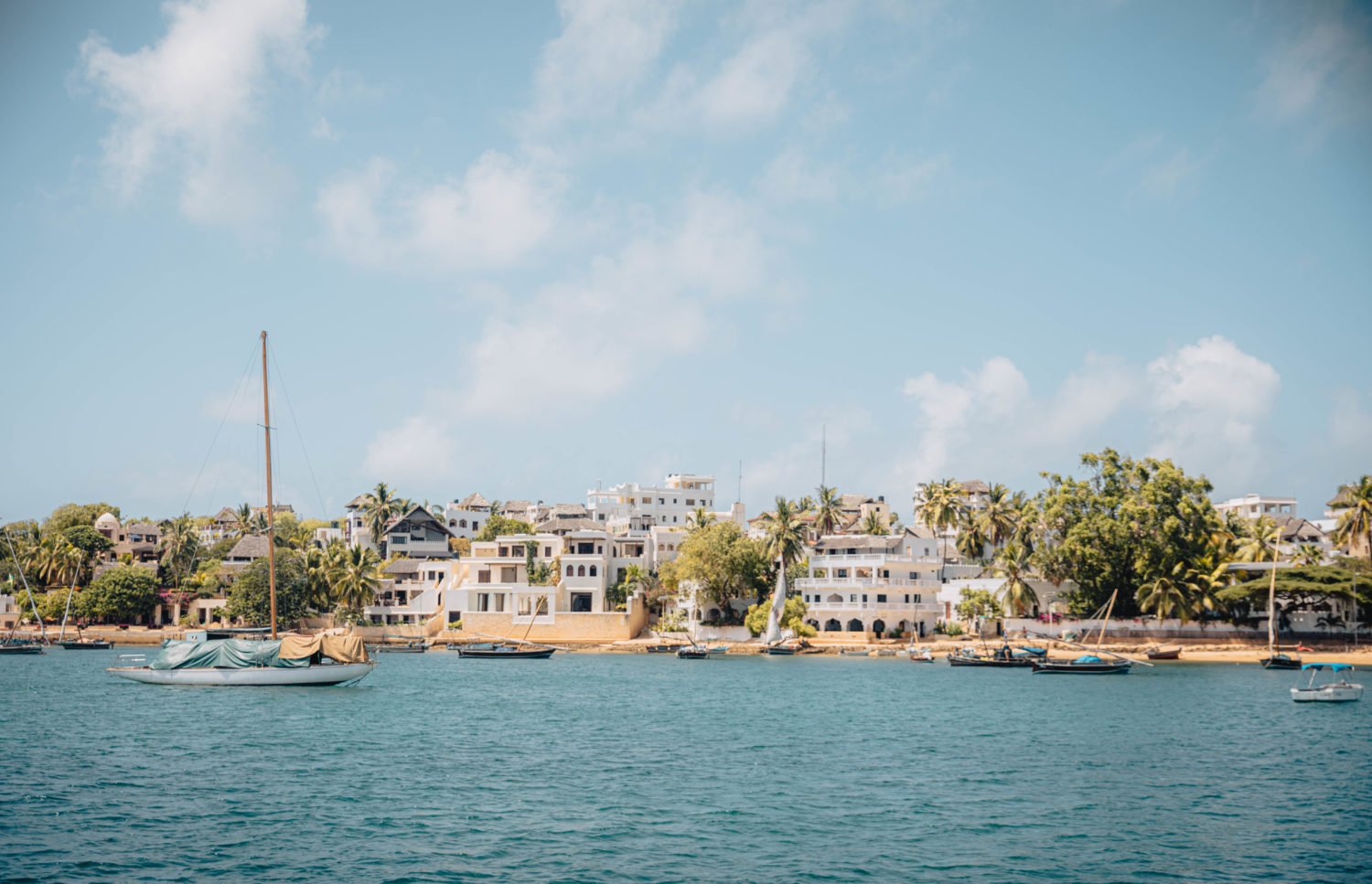 Stay at Peponi Hotel
Part of the fabric of Shela, the more serene part of Lamu Island, Peponi Hotel has been graced by world greats from Mick Jagger to Madonna and the Obamas. Established in 1967 it has since been the watering hole of choice for those visiting this slice of paradise. Perched on a rockslide overlooking the main harbour beach, lounging on the fauna adorned veranda sipping on a dawa will swiftly become your sundowner activity of choice while a guest at Peponi. The food is simple and fresh with no frills, and you're likely to meet the resident hound at more than one mealtime. With a name meaning 'paradise' in Swahili, Peponi really encapsulates life in Shela.
Get lost in the streets of Shela
There are no motorised vehicles in Shela, which is why you'll see donkeys around every corner. The labyrinth of tiny streets that seem to lead nowhere are what make Shela so magical. Life outside these streets seems to not exist, and life within seems to stand still. Rastafarians, expats, native locals, hedonists, hippies, designers and artists walk this maze beneath the bougainvillea that teems over every wall and out of every crevice. Shopping here is a community affair, with no mainstream stores, just artisanal and independent producers showcasing their wares. Visit Bakara Gallery to find beautiful, handmade masks from Central and West Africa for serious art collectors, as well as more affordable homewares, jewellery and handbags. Aman, a boutique fashion store, prides itself on stocking high-end fashion by talented Kenyan designers, while Natural Lamu stocks beauty products made from organic elements found in the Lamu Archipelago.
Explore the coast on board a Dhow Boat
Undoubtedly one of the most unique travel experiences out there, a few days sailing the coast of Kenya aboard the Tusitiri Dhow is enough to fulfil anyone's wildest nomadic dreams. Ideal for exploring the wilder parts of Lamu Island, its hamlets, deserted beaches and mangroves, life onboard this 65-ft vessel, originally used to carry goods and exotic spices along Indian Ocean trade routes, is slow moving and dictated by nature. One of the seven sailors on board climbs the mast with ease and blows into a conch shell as if it were an instrument, to beckon the wind into the sails of the dhow. From that moment, you'll spend days cruising the East Coast, sleeping on the deck beneath the sparkling night sky, showering with panoramic views of the ocean, and eating freshly caught seafood prepared on board. Not only are the digs a luxury affair, the chance to witness a sailing team work together to create this hotel-on-waves experience is truly captivating.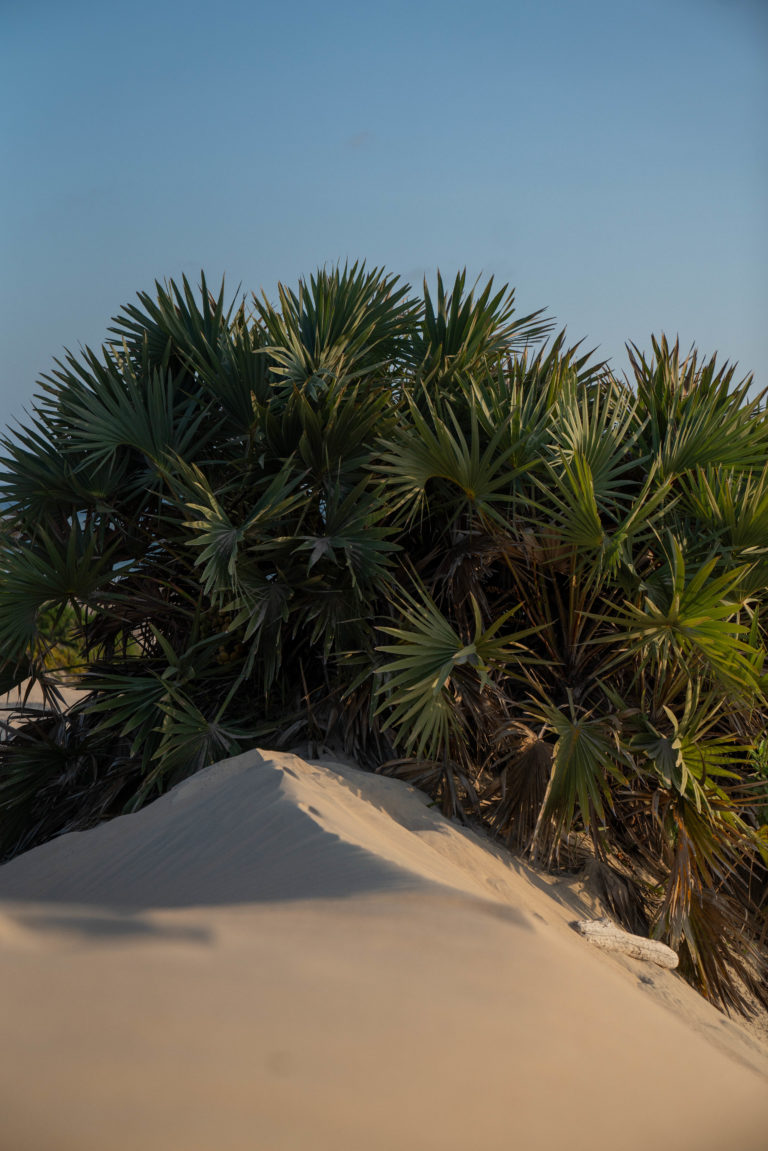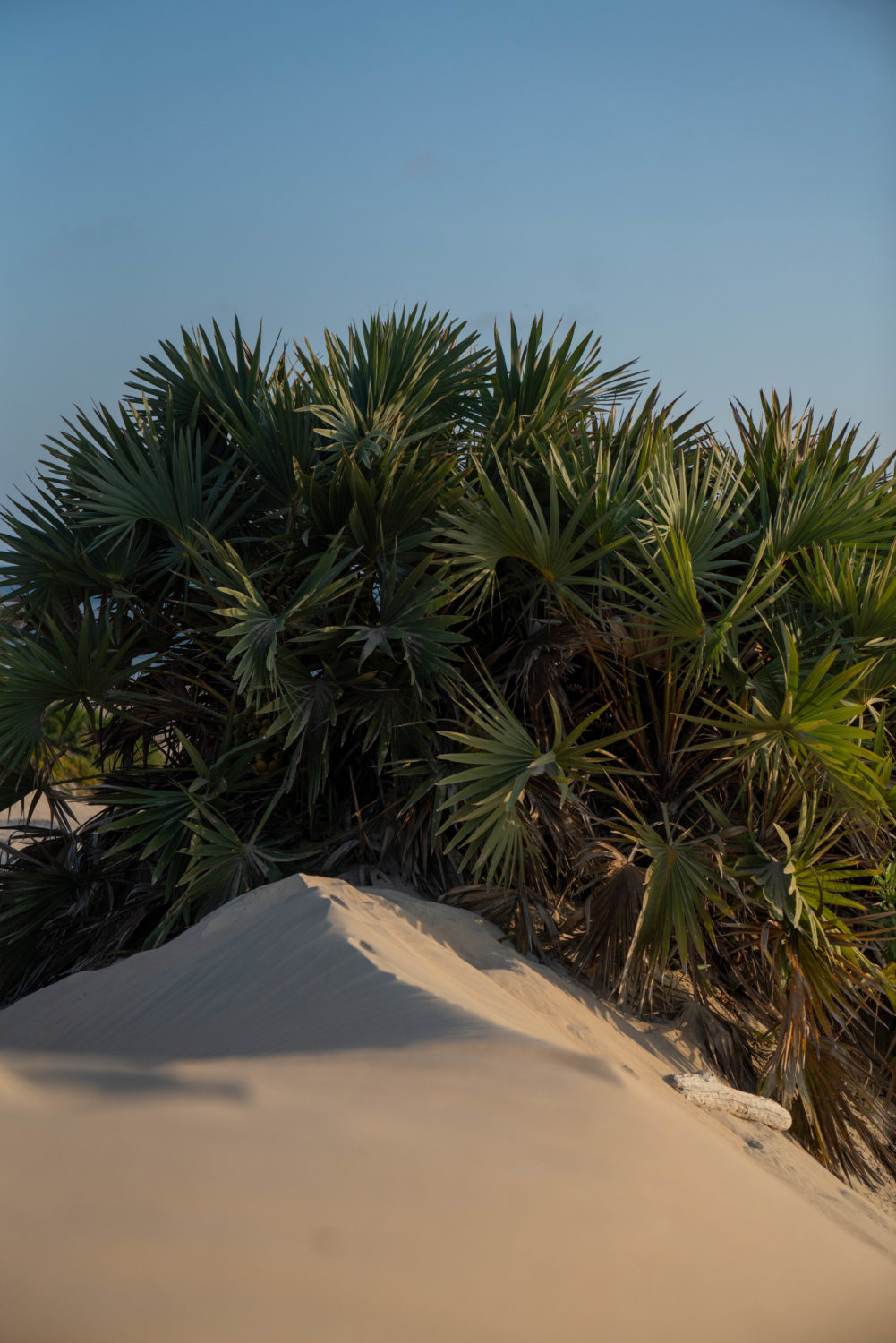 Visit the markets in Lamu Town
While Shela is glossy with an artistic edge, Lamu has an unpolished appeal of centuries-old culture. Lamu Town, a UNESCO World Heritage Site, is the home of many island locals and therefore is bustling with footfall, markets and offers a grittier insight into life in this part of Kenya. The town is a maze of streets entangled with one another and lined with some of the most unique
architecture in the world. Hidden bolthole markets, galleries and shops can often be spotted by friends playing cards or backgammon on the steps outside. While decades-old dhow boats knock into each other with every wave that crashes on the beach in Lamu Town, there's a renaissance of art and design happening beneath the surface of the ancient rhythms of daily life here. A visit to Lamu House, a minimalist design guesthouse that puts emphasis on the unique architectural structuring of buildings in Lamu will surmise this tale perfectly.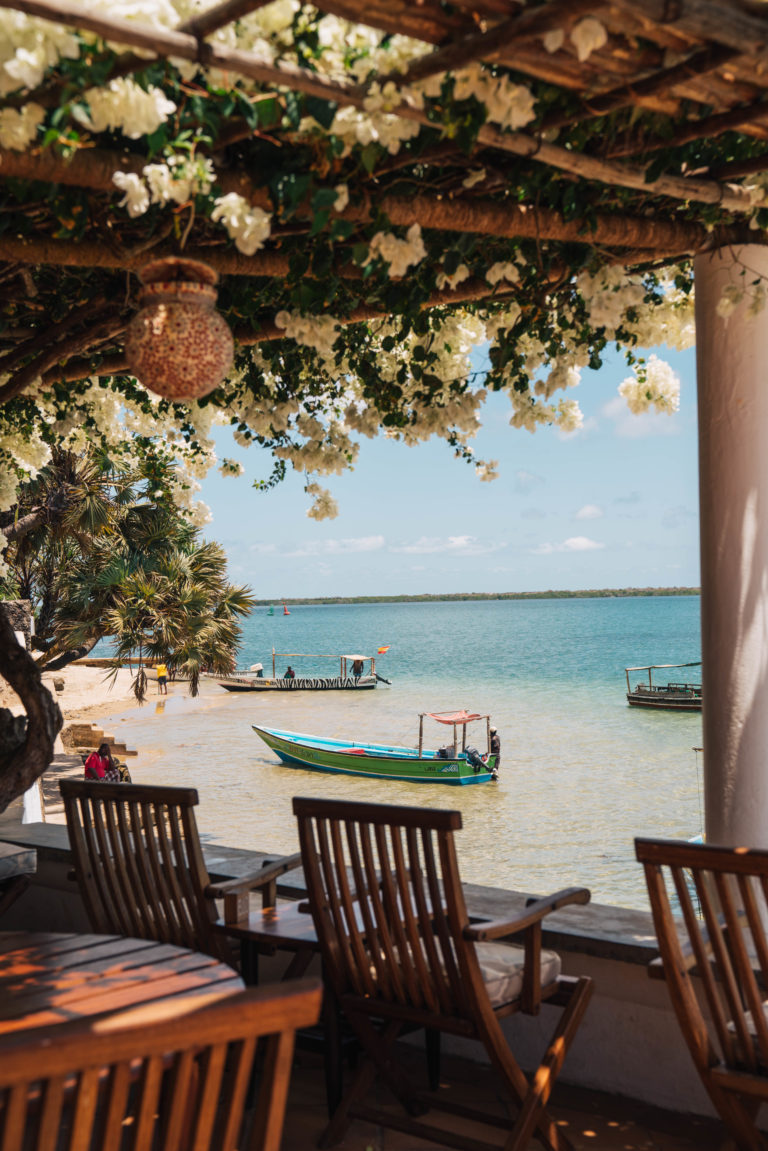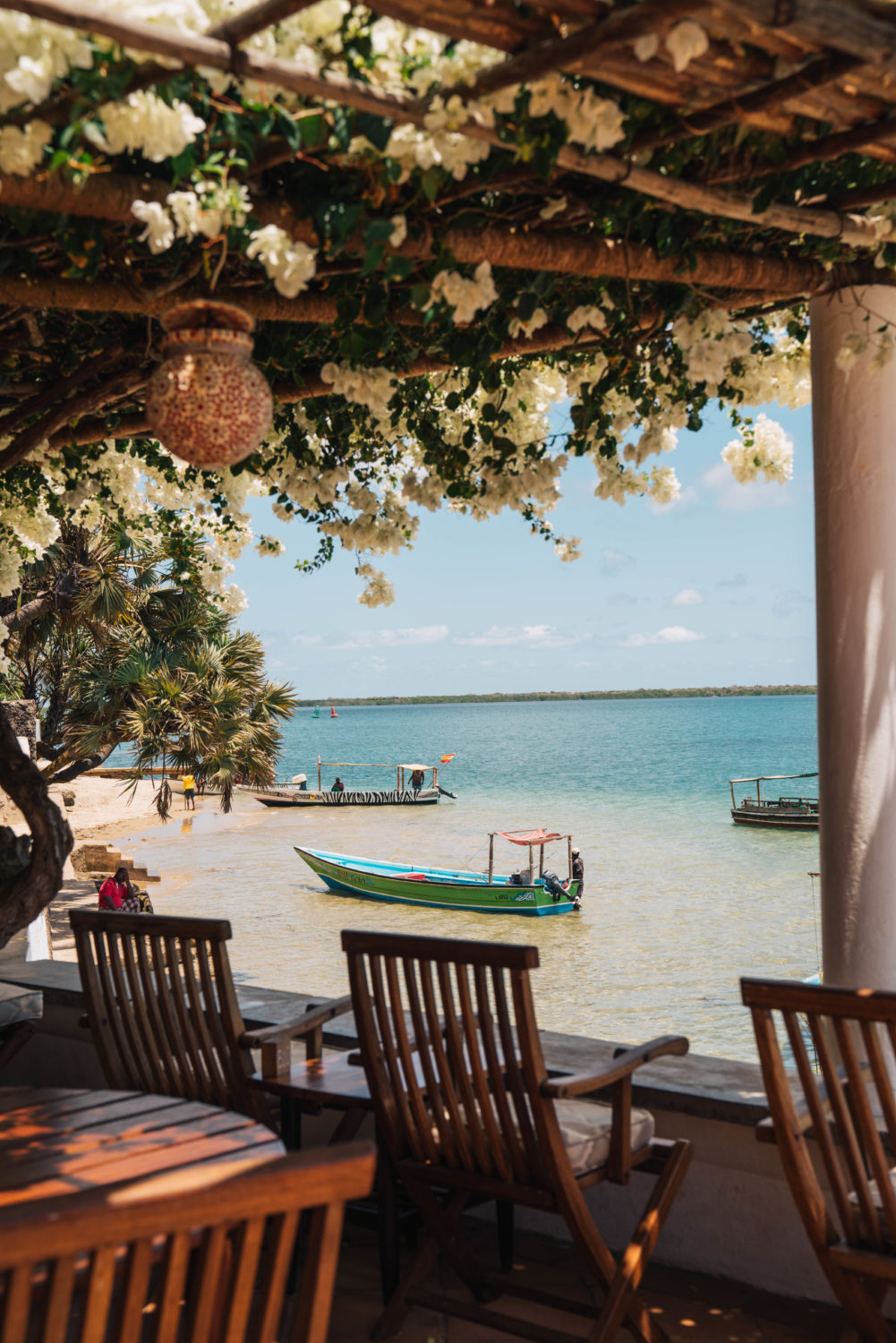 See sunset as part of the Dhow Race
Smaller dhows, which are two-masted Arab sailing vessels, cruise around the coast peacocking their elaborate sails, often embroidered with symbols that are meaningful to the sailor. A classic Lamu evening starts with local snacks and drinks on board these dhows, each of which playfully race each other through the mangrove bends and onto the open ocean as the sun sets on the horizon.
Whether you're craving a few days wandering the fragrant and busy streets of Lamu Old Town, to recharge on the beaches of Shela while indulging in fusion food, art and architecture, or simply to experience a change of pace amid a melting pot of cultures and friendly faces, Lamu has something to satisfy the needs of most travellers.
Residing in Lamu for a few days felt like stepping back in time, but equally made me dream of a future life of slow living in a community focused on entrepreneurial spirit, respect for nature and an appreciation for the beautiful things in life.