Mid-way between the thronging neon-clad streets of Playa Del Carmen and the boho culture of Tulum lies a pristine stretch of beach home to a stylish, jungle-swathed resort visited by anyone of note with a penchant for paired back styling licked by the pop of a bold, primary colour palette.
Thatched roof villas are hidden behind the fauna lined pathways which all lead to the shaded pavilion of the relaxed poolside bar. The resident peacock can be found grazing outside the Beefbar, where candle-lit meals are served to the hum of live music. Tropical flowers adorn the dense and lush greenery that creates a hidden haven of tranquility on one of Mexico's busiest tourist routes.
This is Hotel Esencia, which to many, needs no introduction. But the team will surely familiarise guests with the Esencia way of life through a collection of quirky illustrations at every touchpoint — one of my favourite, and most memorable touches.
It's a modern hotel with contemporary subtle nods of design, colour and illustration, but seeded throughout the grounds are nods to a bygone era, be that through antiques or architectural accents.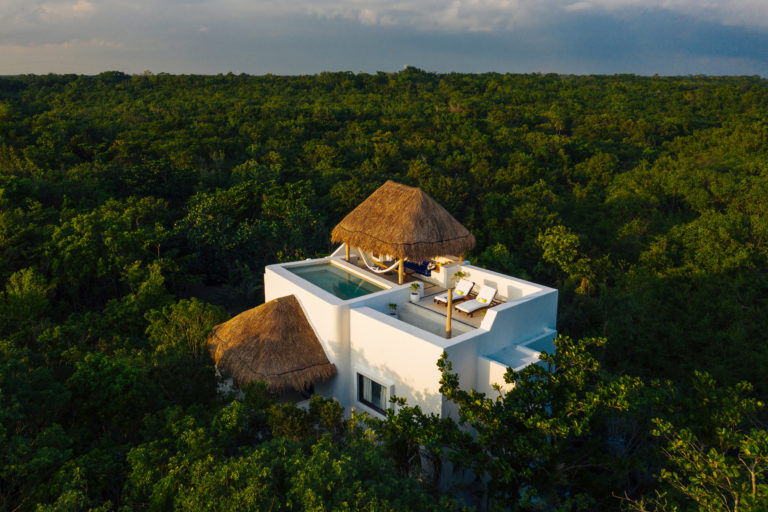 Fronted by the whitewashed Casa Grande, this boutique hotel on the Mayan Riviera was once at service to a wealthy royal and her entourage. The 30-acre estate redefines what it means to live within nature, with each of the luxury suites or villas featuring minimal design and unspoilt views of either the ocean or jungle.
Most recently added are the Rooftop Wellness Suites, designed to provide guests with a fitness and wellness experience like no other. The two-storied spacious apartments feature a VR Personal Trainer, a Peloton which resides in a fitness suite off the main bedroom, a hybrid steam room shower equipped with the guest's choice of essential oils, a minibar stocked with healthy treats, and perhaps most impressively, a spacious rooftop terrace with a private heated pool and solarium – immersed within the jungle canopy. The suite not only brings innovation to the forefront of wellness travel, but offers guests the opportunity to resign their mind and body while travelling.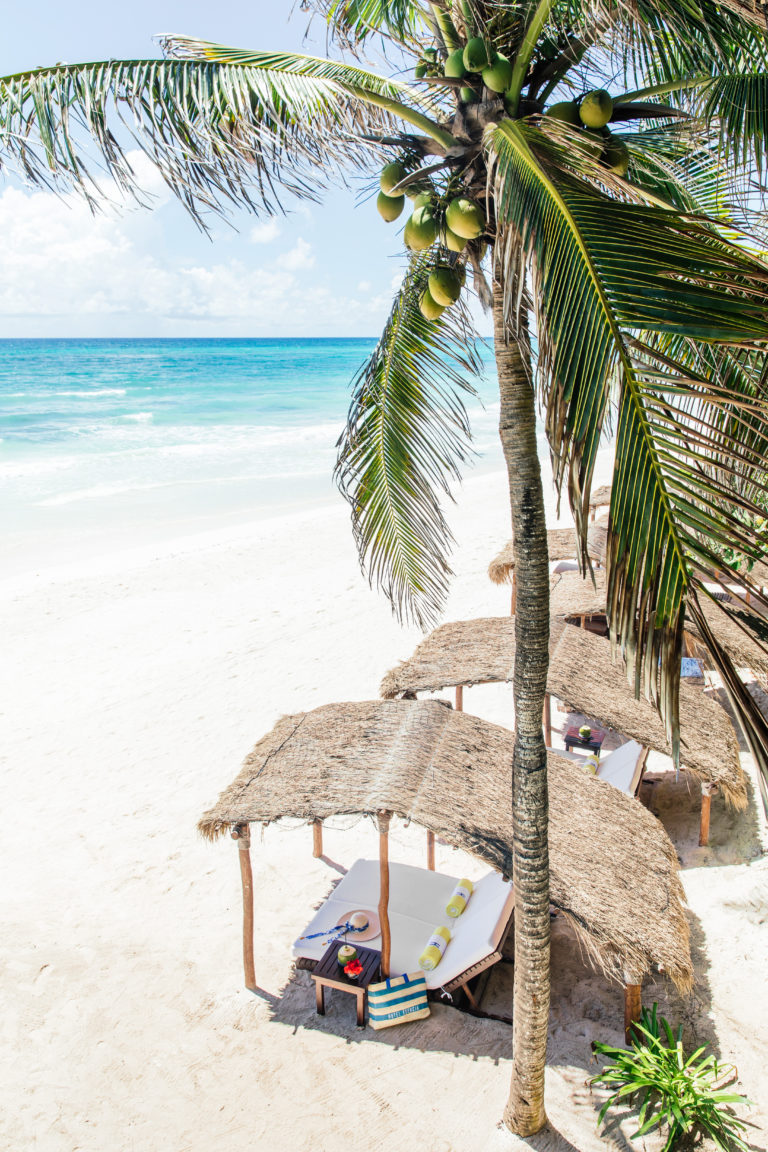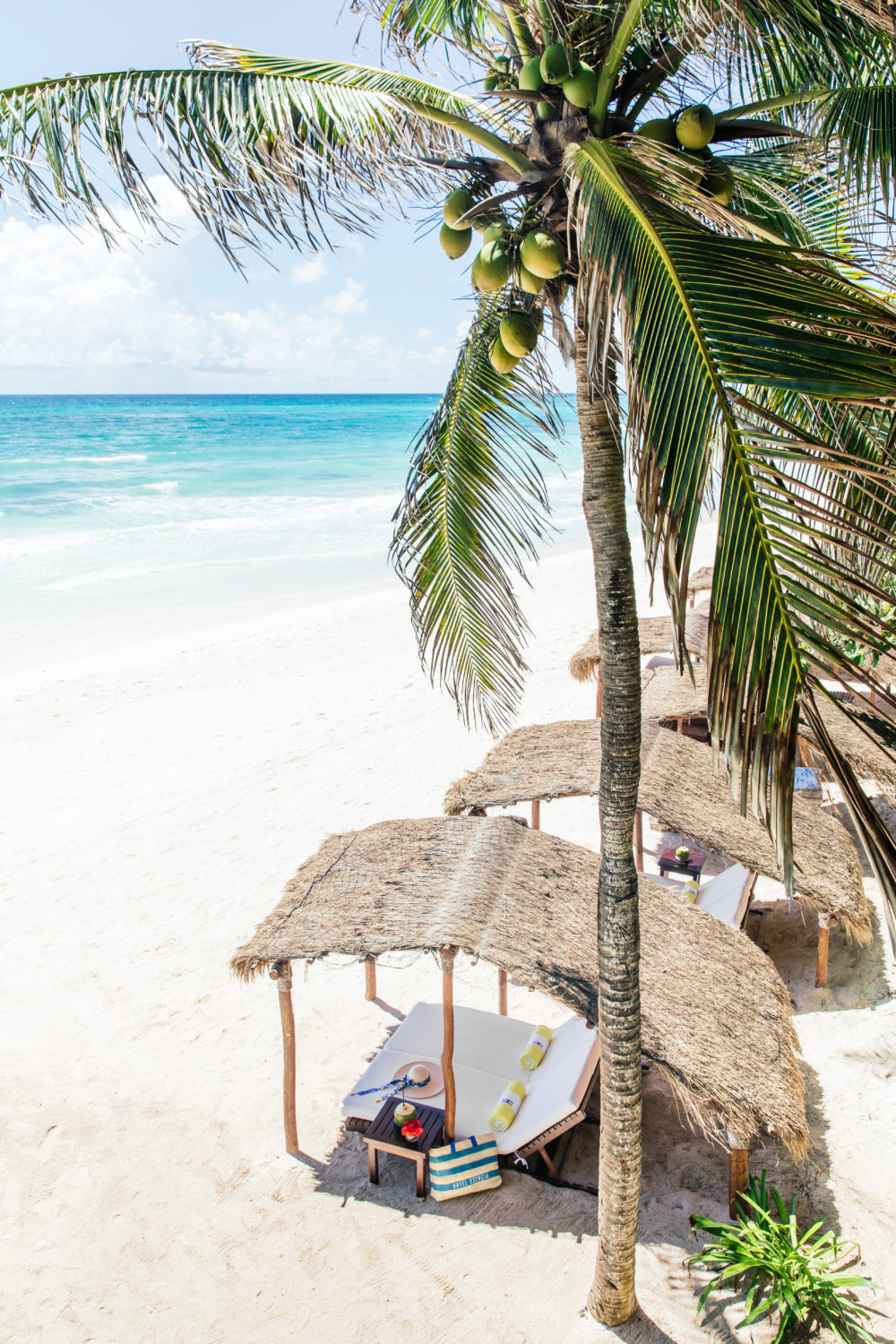 Of course there's also a spotless white sand beach awaiting your foot prints should you wish to while away the days with shoreline walks before retreating to the poolside restaurant for fresh and zesty ceviche and an expertly crafted margarita or two.
Cuisine is no secondary thought at Hotel Esencia, where the resident chefs explore traditional Mexican dishes through the flair of Mediterranean, Peruvian and Japanese flavours. Dishes are simple, yet sophisticated. They offer the comfort of well-loved classics, with the added edge of obscure ingredients and flavours that render guests taste buds, and minds blown.
At the core of life at Hotel Esencia is the goal for guests to leave feeling rested, cleansed and whole. Whether that's simply through enjoying life amongst the jungle fauna, relaxing with views of the azure waters, or experiencing the traditional Mayan Spa journey.
Swathed in lush jungle greenery, this hidden hideaway is one of the best kept well-known secrets, and has become a sought after destination for those seeking serenity and the opportunity to hit pause in a timeless sanctuary.
@hotelesencia
hotelesencia.com
Carretera Cancún – Tulum km 265, Xpu-Ha, Quintana Roo 77750 Mexico