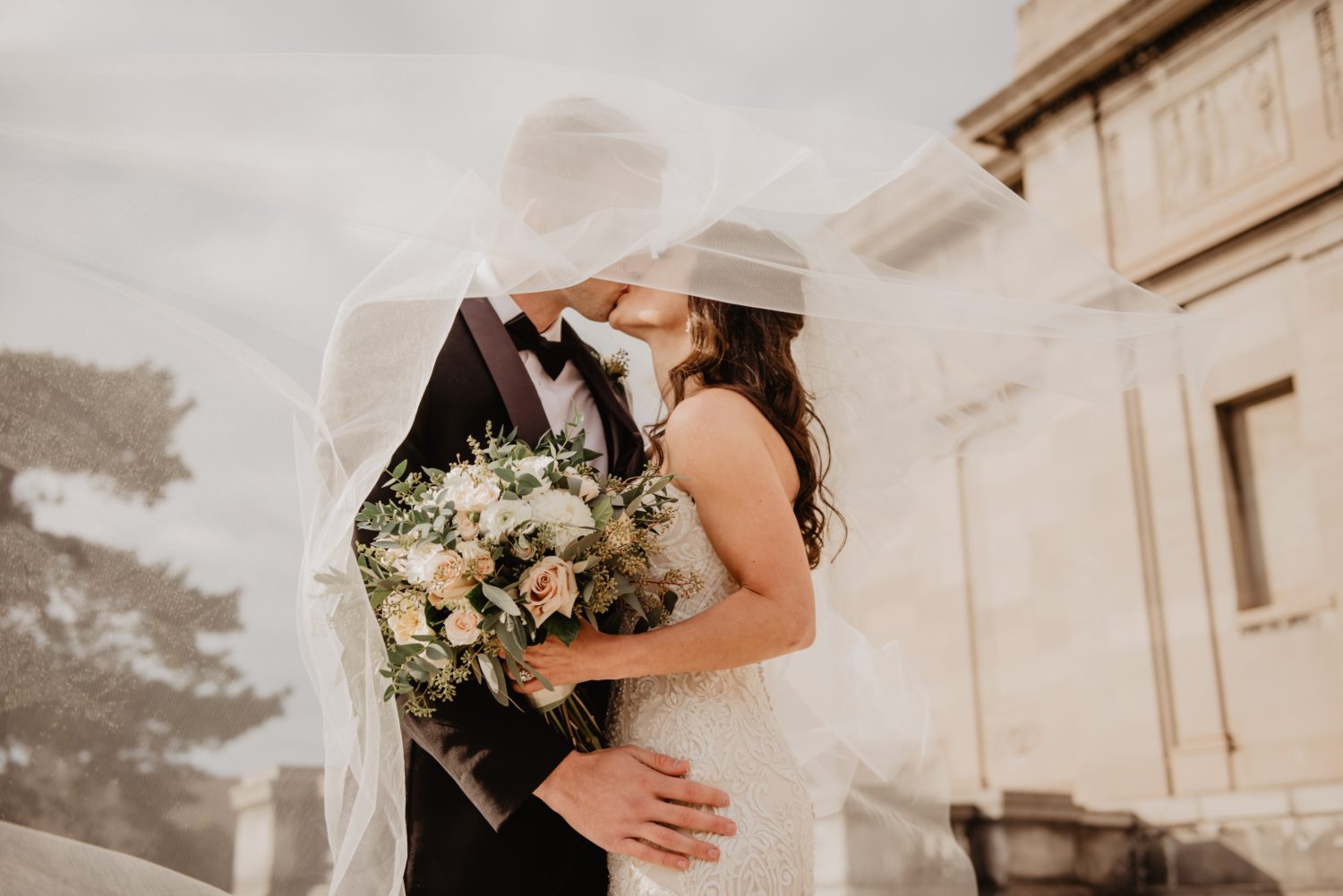 Your wedding day is one of the most important days of your life. It's the day you'll finally become a married couple in the eyes of the law and all your friends and family. You'll want to make sure that everything goes off without a hitch, and that means planning for every possible scenario. In this comprehensive guide, we'll walk you through everything you need to know about planning your perfect wedding day. From setting a budget to choosing the right venue, we've got you covered. So sit back, relax, and get ready to plan the wedding of your dreams!
1. Choosing the Right Bride and Groom Wedding Attire
One of the most important decisions you'll make as a bride or groom is what to wear on your big day. The right wedding attire will not only look great in photos, but it will also make you feel comfortable and confident as you walk down the aisle. If you're having trouble deciding what to wear, consider consulting with a professional stylist or taking a look at some popular wedding fashion blogs for inspiration. Additionally, if you're sewing your clothing with a professional, make sure to get material and color swatches for wedding attire because you want to choose the best materials. This is especially important for the bride because the wedding dress is such an important part of the ceremony.
2. Hiring a Professional Photographer
A professional photographer is one of the most important people you'll hire for your wedding. After all, they're responsible for capturing all of the special moments on your big day. When choosing a photographer, be sure to look at their portfolio and read reviews from past clients to get an idea of their style and quality. Once you've found a photographer you like, be sure to book them as soon as possible so that they're available on your wedding day.
3. Booking a Venue
The venue you choose for your wedding will set the tone for the entire event. If you're looking for a more traditional wedding, then a church or banquet hall might be the right choice for you. However, if you're hoping for a more unique and intimate affair, then you might want to consider getting married in a vineyard or on a beach. Once you've decided on the perfect venue, be sure to book it well in advance so that you don't have to worry about it being unavailable on your chosen date.
4. Creating a Guest List
One of the first things you'll need to do when planning your wedding is to create a guest list. This will help you determine how many people you need to accommodate and what kind of venue will be best suited for your event. When creating your guest list, be sure to include both immediate family and extended family, as well as close friends. Once you have a final headcount, you can start looking for a venue that can accommodate your guests.
5. Setting a Budget
Before you start planning any aspect of your wedding, it's important to sit down and establish a budget. This will help you determine how much you're willing to spend on each aspect of the event and will prevent you from overspending. When creating your budget, be sure to include all of the major costs such as the venue, photographer, catering, and entertainment. Additionally, don't forget to factor in smaller costs like save-the-dates, invitations, and favors.
Choosing Your Vendors
Once you have your budget set, you can start looking for vendors who fall within your price range. When choosing your vendors, be sure to get quotes from multiple businesses and compare their prices. Additionally, be sure to read reviews from past clients to get an idea of the quality of their work. Once you've found a few vendors you like, be sure to book them as soon as possible so that they're available on your chosen date.
6. Planning the Details
Once you have all of the big decisions out of the way, it's time to start planning the details of your wedding. This includes everything from what type of flowers you want to use to what kind of music you'll play during the reception. The more planning you do ahead of time, the less stressful your wedding day will be.
By following these tips, you can be sure that your wedding will be a day to remember. From choosing the perfect venue to hiring a professional photographer, be sure to plan so that you can enjoy your big day stress-free. Just relax and enjoy the planning process, and before you know it, you'll be walking down the aisle.