Once again, Selena Gomez and Our Place are here to make our home cooking dreams come true.
The limited-edition Summer Collection comes in two brand new colors — Cielo and Tierra. The soothing blue and earthy taupe hues feel all the more elevated with never-before-seen gold-brushed accents to honor Selena's love of gold. Available in a wide range of cookware, the collection has something for any kind of home cook: beginner, experts, really anyone who eats!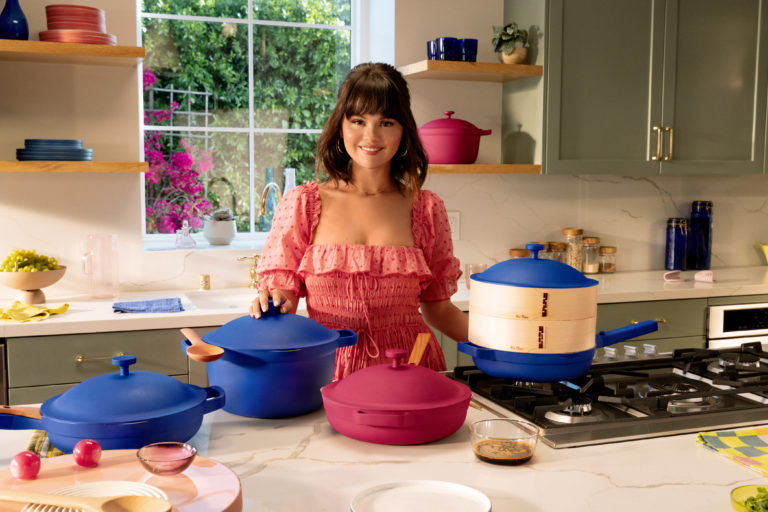 This collection is a continuation of a long and incredibly popular partnership between the cookware brand and multi-hyphenate star. The first collection, which debuted in 2022, was a huge success. Both parties are testaments of the power in (re)connecting with your roots through home-cooking. something that is at once liberating, enlightening, and joyful. And this new collection is most definitely a celebration of learning how to cook, Selena's own personal cooking journey, and her desire to see her friends and fans in the kitchen with her.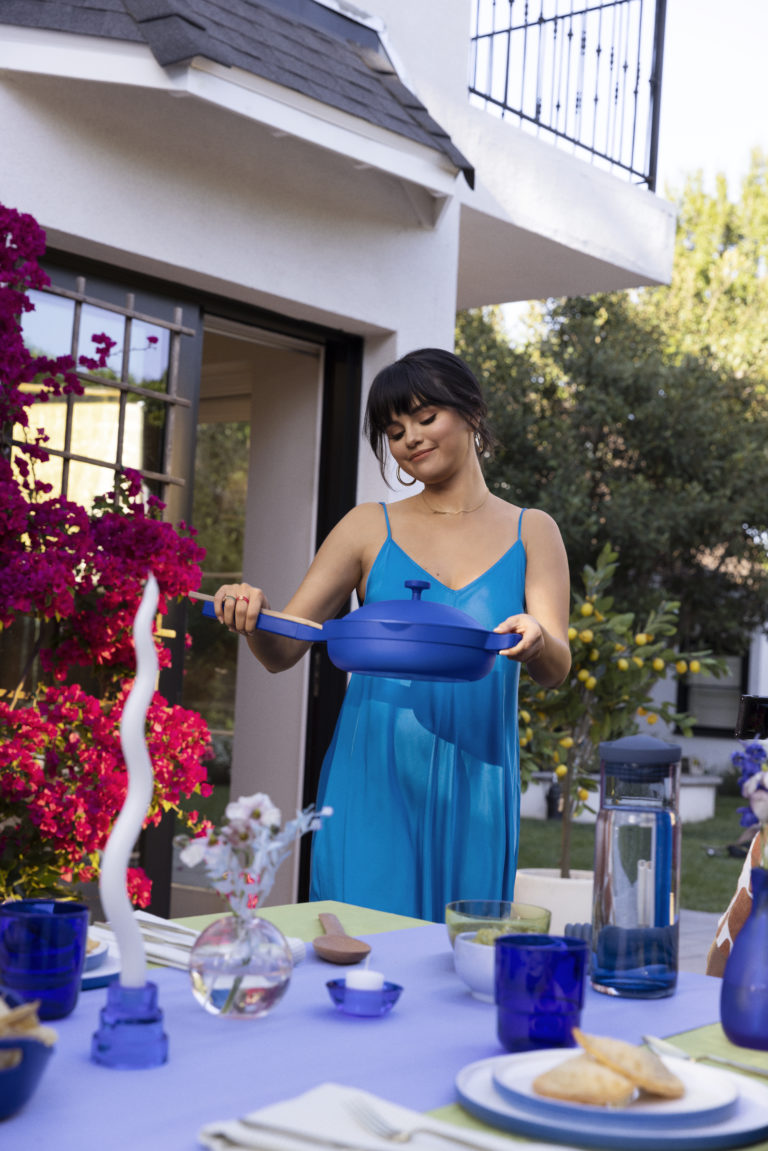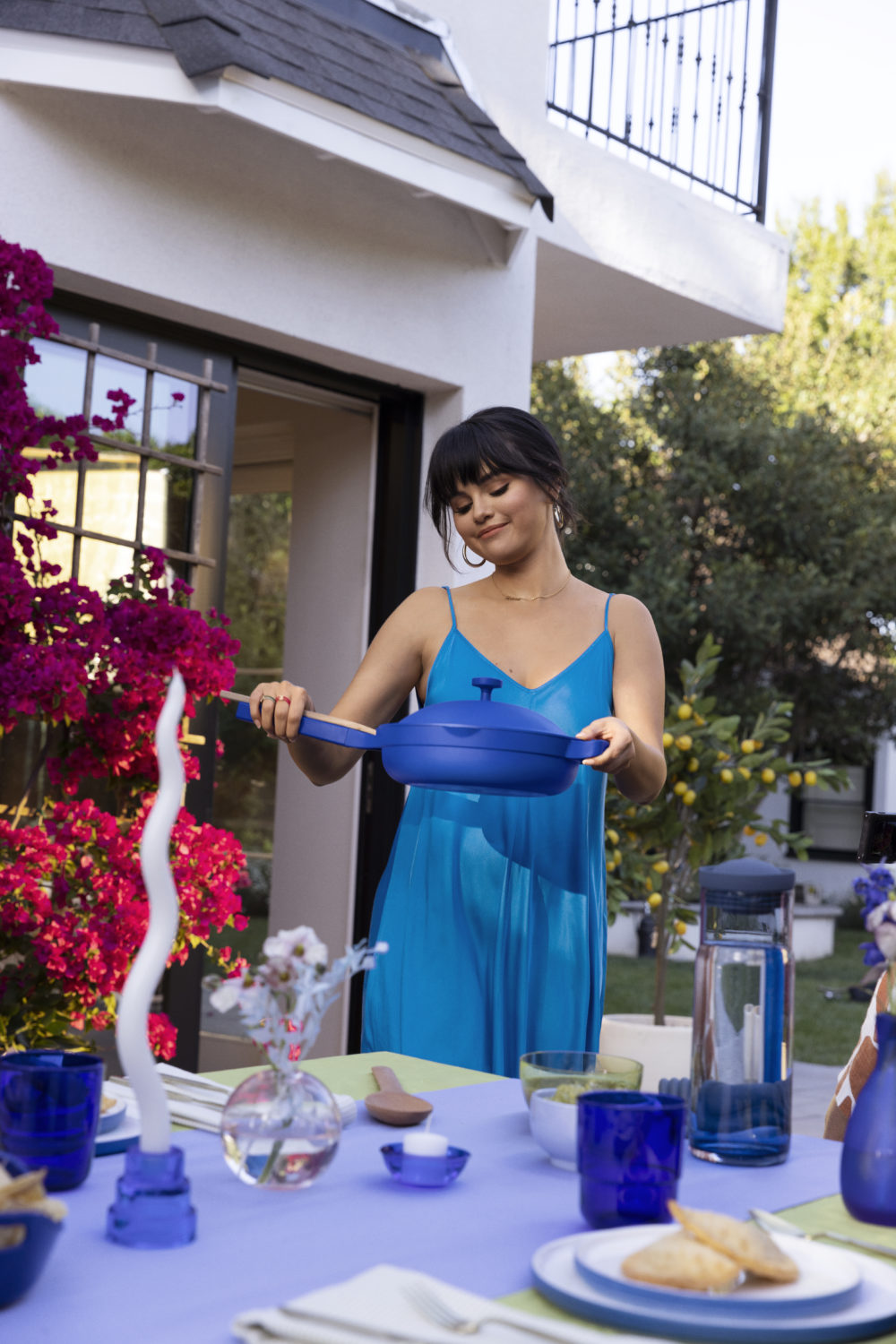 The Summer Collection is much more than meets the eye. The Always Pan 2,0, Mini Always Pan, and Mini Perfect Pot are outfitted with their latest technology: Thermakind™, a 50% longer-lasting, toxin-free ceramic nonstick coating. Everything in the collection is oven-safe , and — of course — designed with Our Place's patented 10-in-1 multifunctionality. They're the perfect pieces for home cook's looking to find joy and reconnect through food. And 10% of the profits will be donated to the Rare Impact Fund to Expand mental health services for young people.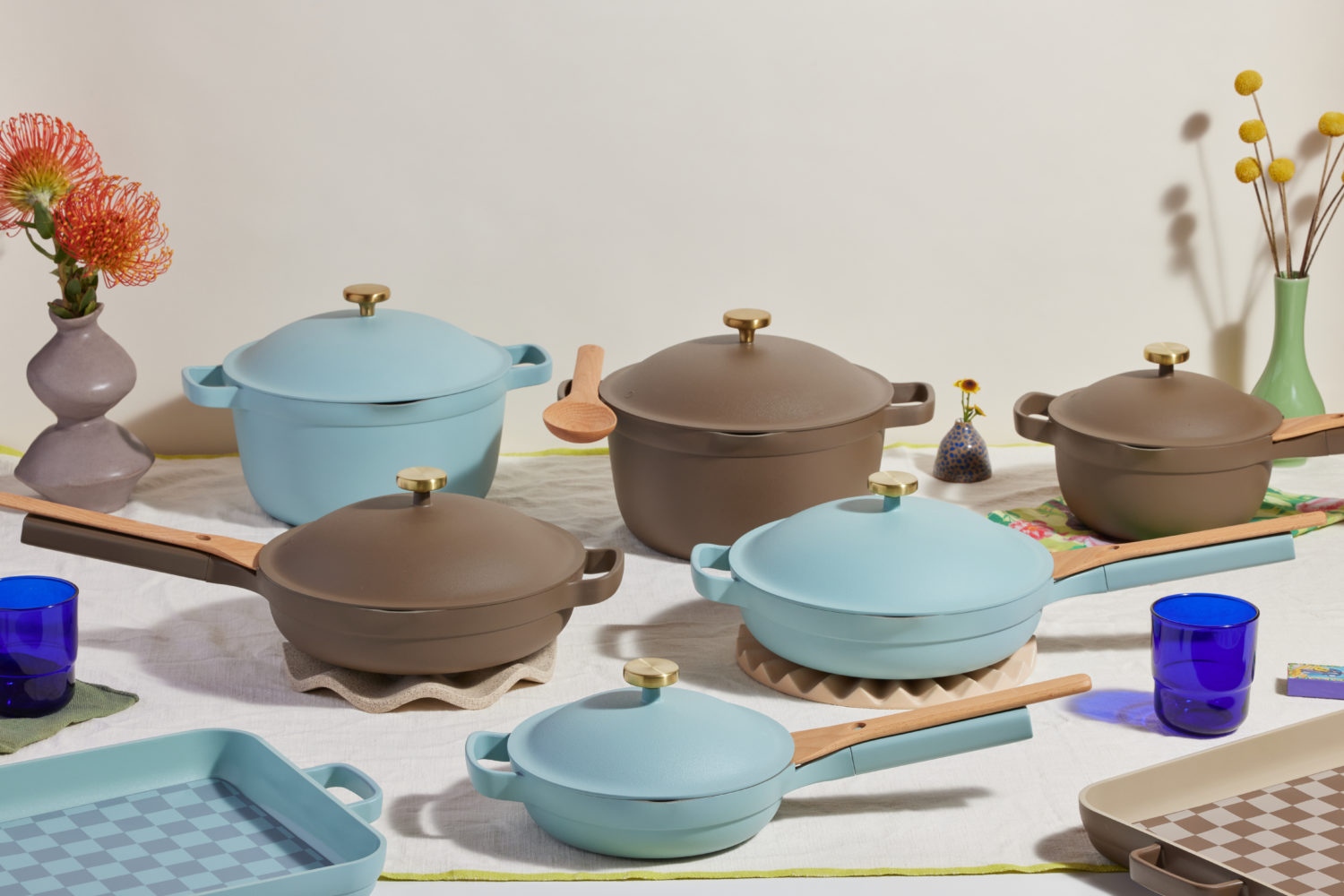 "Selena has been inspiring all of us to learn to cook and to have fun with it. Her incredibly entertaining cooking show motivated me to cook more often with my friends and family, and to not be afraid to try new recipes and techniques. Having the confidence to cook for ourselves, and with our loved ones, is a truly empowering and joyful thing – and that's what Selena discovered on her cooking journey and what she's taught the rest of us. That's why we partnered on this collection – because we believe anyone should feel confident cooking at home, and with great cookware and tools like the Always Pan, Perfect Pot, and Oven Pan, it gets way easier!" Shiza Shahid, Cofounder Our Place.
10% of net profits from this partnership will go to the Rare Impact Fund to support mental health services for young people.
Shop the new Selena Gomez Collection online at ourplace.co.uk
Always Pan 2.0: £130 Perfect Pot: £140 Mini Always Pan: £105 Mini Perfect Pot: £115 Griddle Pan + Silicone Mat: £110