The sold-out Our Place cast iron Perfect Pot is finally back in stock. Designed to take your cooking and hosting game to the next level, the cast iron Perfect Pot is not your grandmother's dutch oven. Functional, beautiful, and heirloom quality, it gives you all the great benefits of 100% cast iron premium enamel, without the upkeep (think: easy to clean and no seasoning required).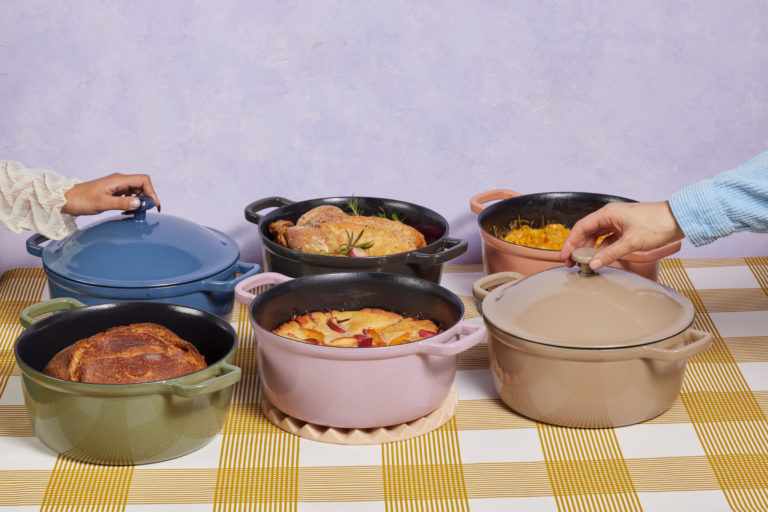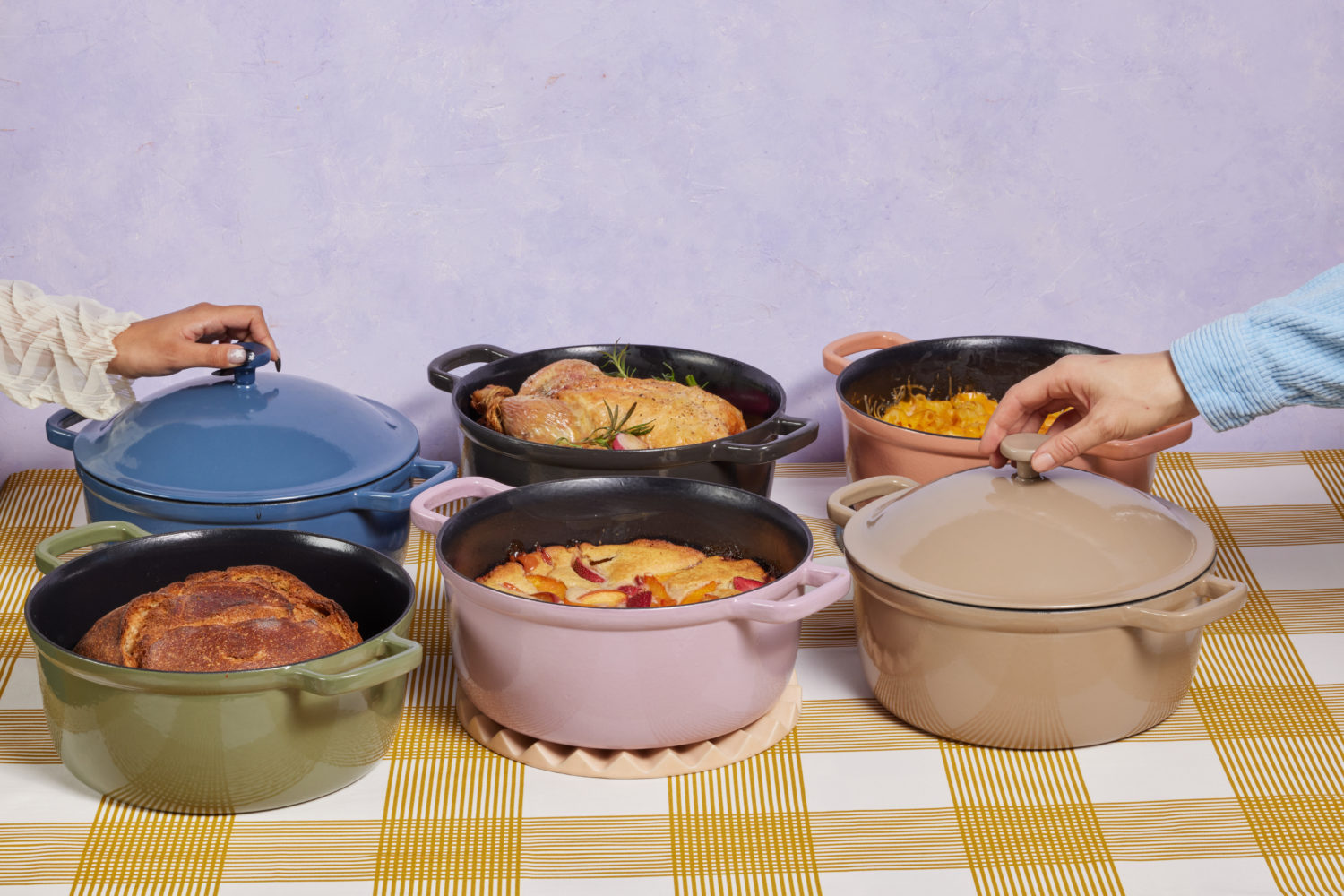 What makes it the best dutch oven out there? Contemporary yet timeless design. Trademark multifunctionality with thoughtful details and accessories. Beautiful custom colours. Unlike heirloom brands who charge a premium just for the label, the cast iron Perfect Pot brings all the same luxuries at a much more accessible price point. All in all, it's a win for chefs, home-cooks, and anyone who eats!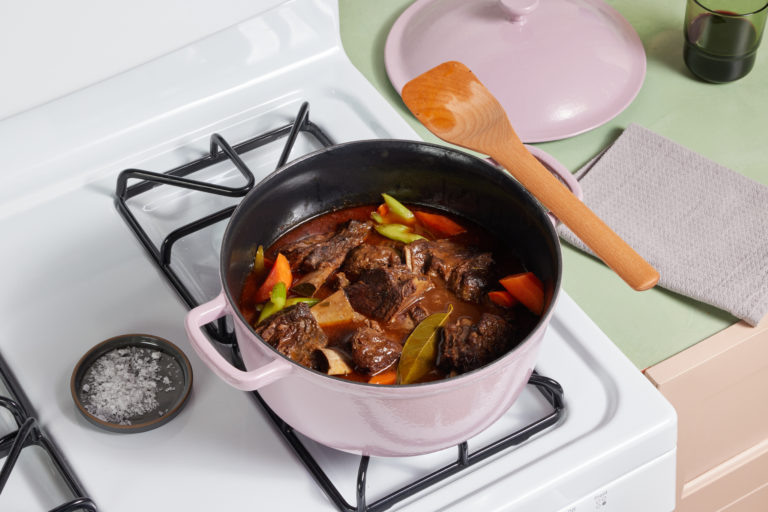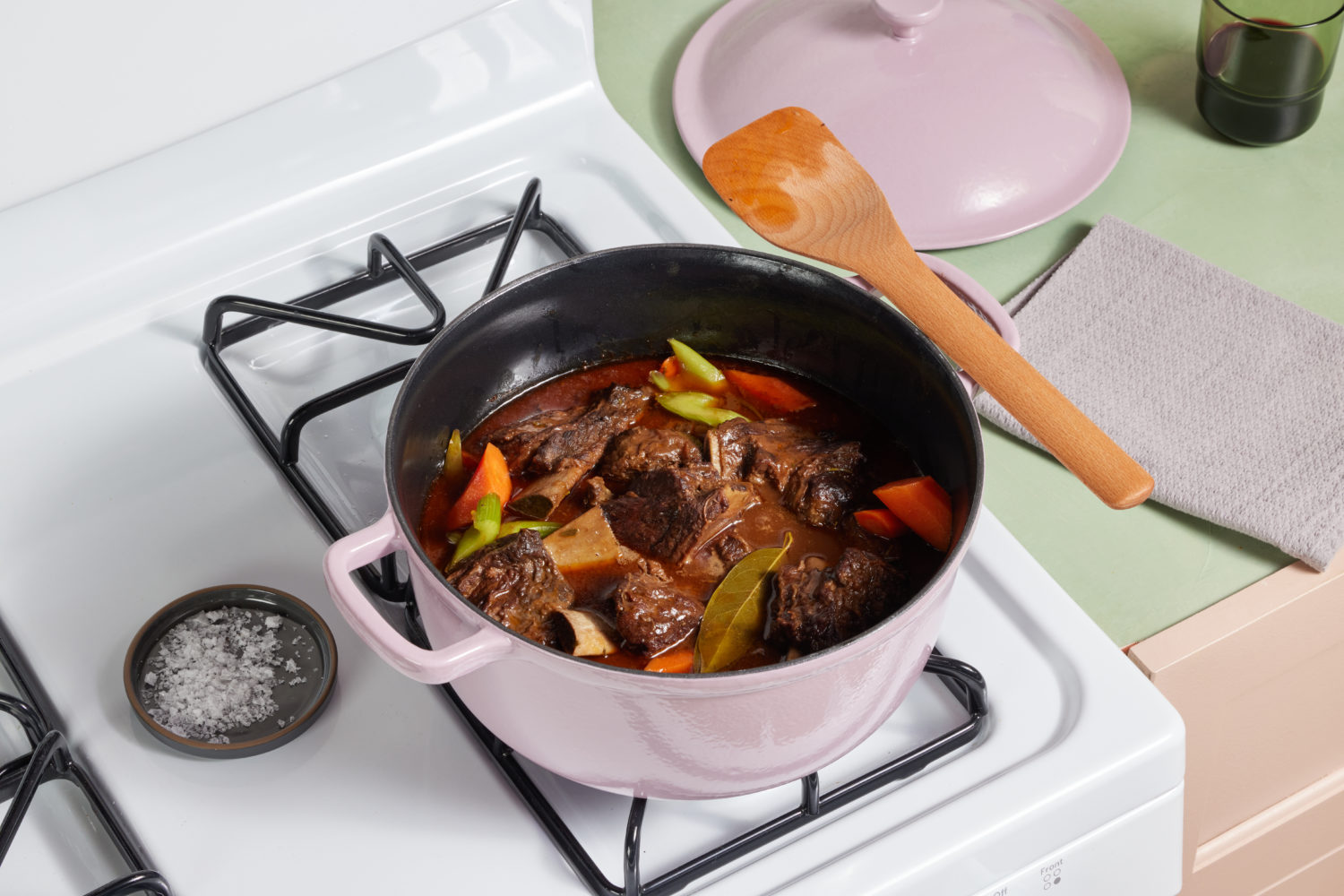 The cast iron Perfect Pot already sold out once, so get it now before it's gone again.
Includes: Custom silicone Hot Grips, Beechwood Spatula, self-basting lid, enameled cast Iron Perfect Pot.
Our Place have also added the cast iron Hot Grill to its lineup of game-changing multifunctional cast iron cookware, and the results are sizzling.
The Hot Grill is an indoor grill pan for year-round stovetop grilling, for serious sears no matter the time of year. Its heirloom-quality, premium enameled cast iron retains heat exceptionally well for even cooking, crisp edges, classic grill marks, and all the amazing caramelized, smoky flavors you love on burgers, steaks, pork chops, veggies, kebabs, and more.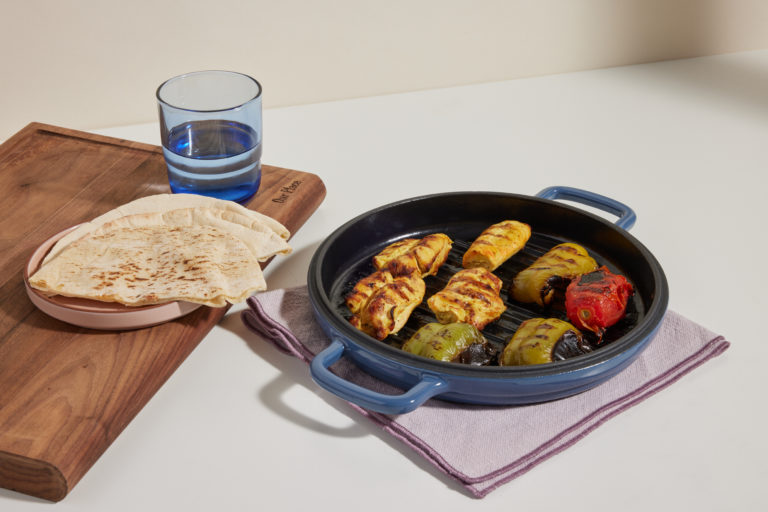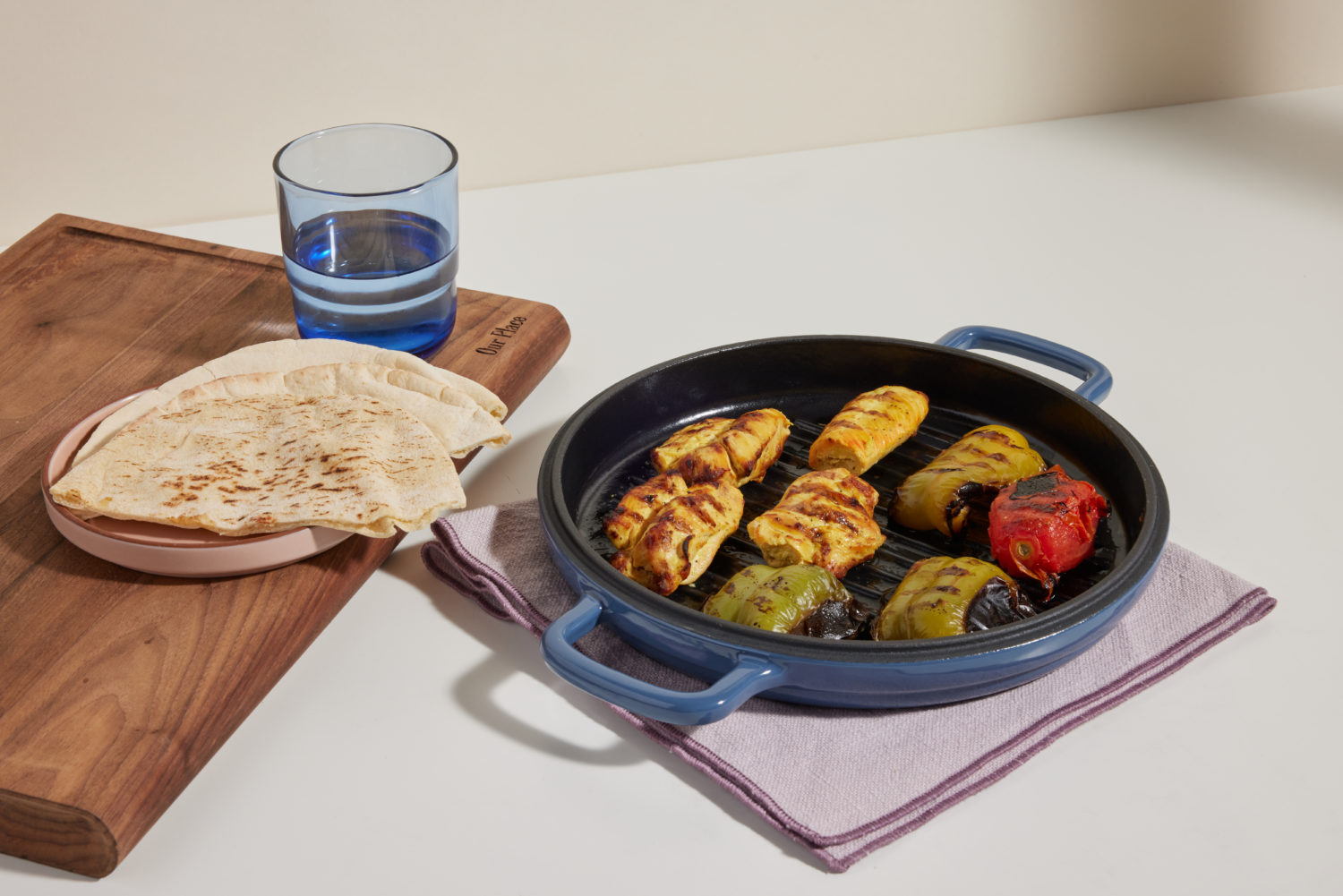 Even better, the Hot Grill works in tandem with the cast iron Perfect Pot in three configurations. First, as a lid to the cast iron Perfect Pot, for saving room in the oven. Second, it works as a base to the Perfect Pot to create a spacious bread oven for delicious golden loaves. Finally, the cast iron Perfect Pot's lid can be used on the Hot Grill for steam grilling (think tender veggies and perfectly melted cheese on burgers).
In typical Our Place fashion, the multifunctionality was the mission. "We are so excited about our ecosystem of cast iron products, to which the all-new Hot Grill is a genius addition," says Shiza Shahid, Co-founder of Our Place. "The Hot Grill's beautiful design and premium nontoxic materials means the summer barbecue never has to stop."
The cast iron Hot Grill is available now in limited quantities — be sure to get yours before they're gone.
Cast Iron Perfect Pot is available from £150 at fromourplace.co.uk
The Hot Grill is available from £90 at fromourplace.co.uk