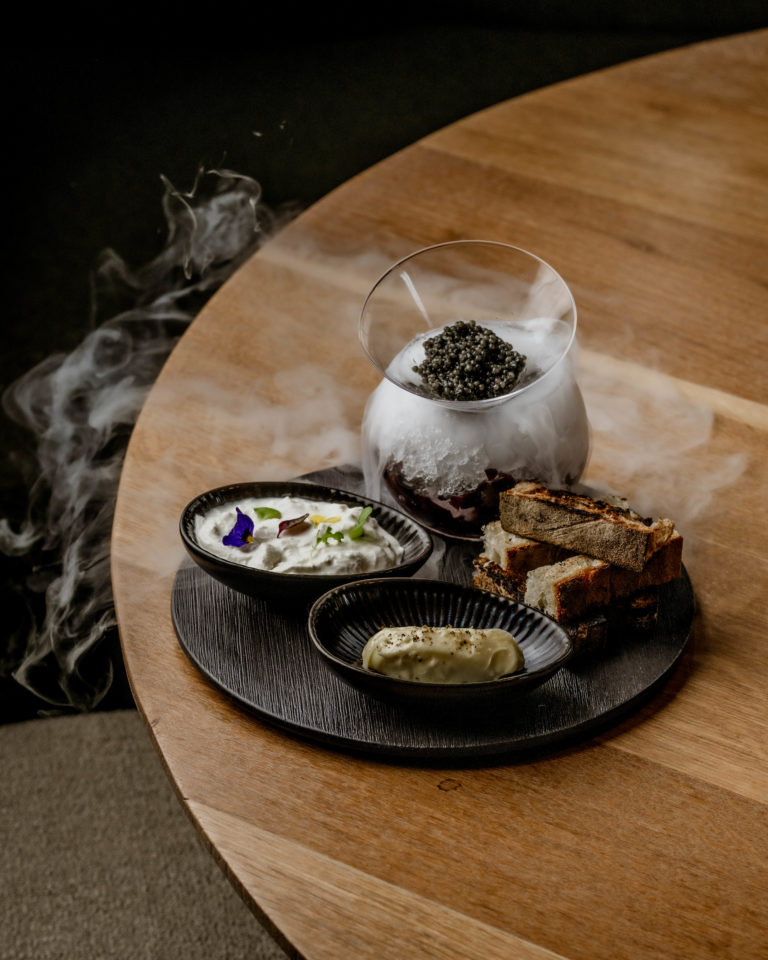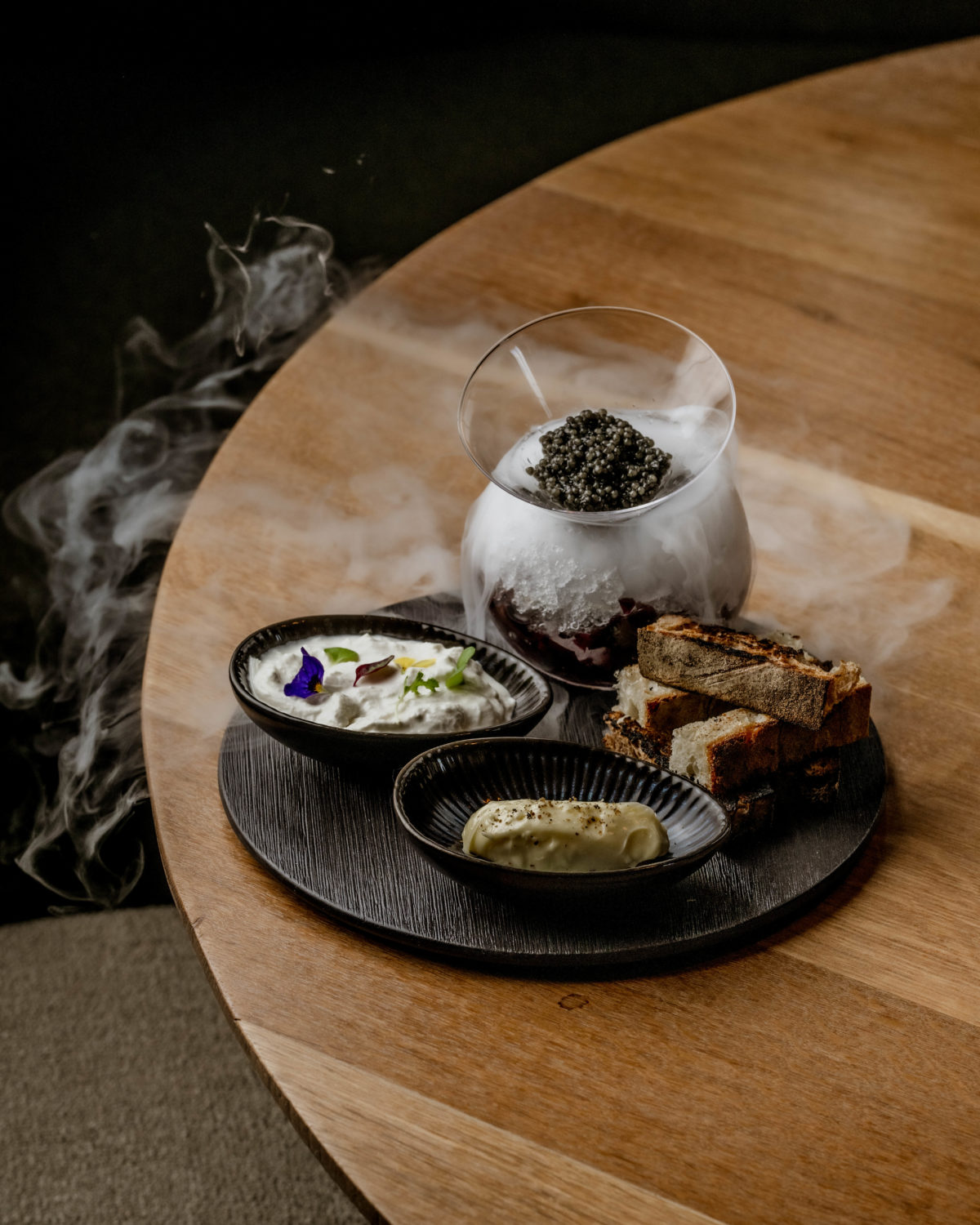 Spring is in full swing, summer on the horizon and rooftops are at the ready. On the 4th floor of the new Outernet building, Cavo takes over, opening a new chapter in Mediterranean cuisine with a nod to tradition.
This intersection between old and new is the core of Cavo. Experience the Taste of Cavo menu as it gives a well-rounded sample of their Mediterranean culinary odyssey offering. With an impressive wine cellar, the tasting menu can be beautifully paired with a bottle of choice or bespoke sun-kissed cocktails crafted with love by the in-house mixologists.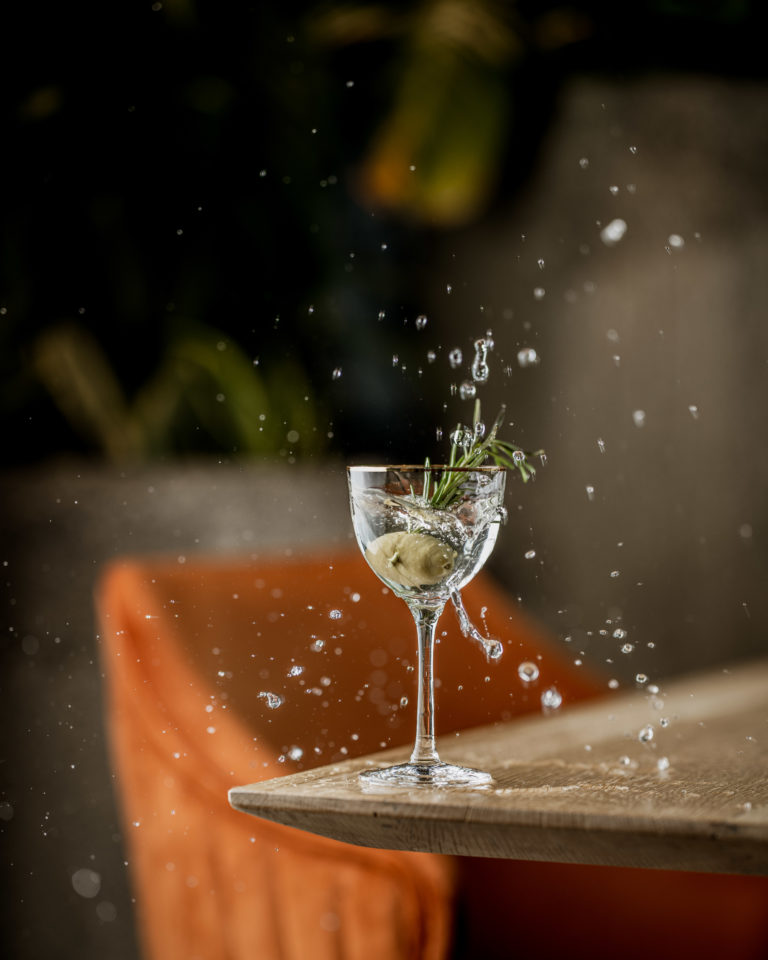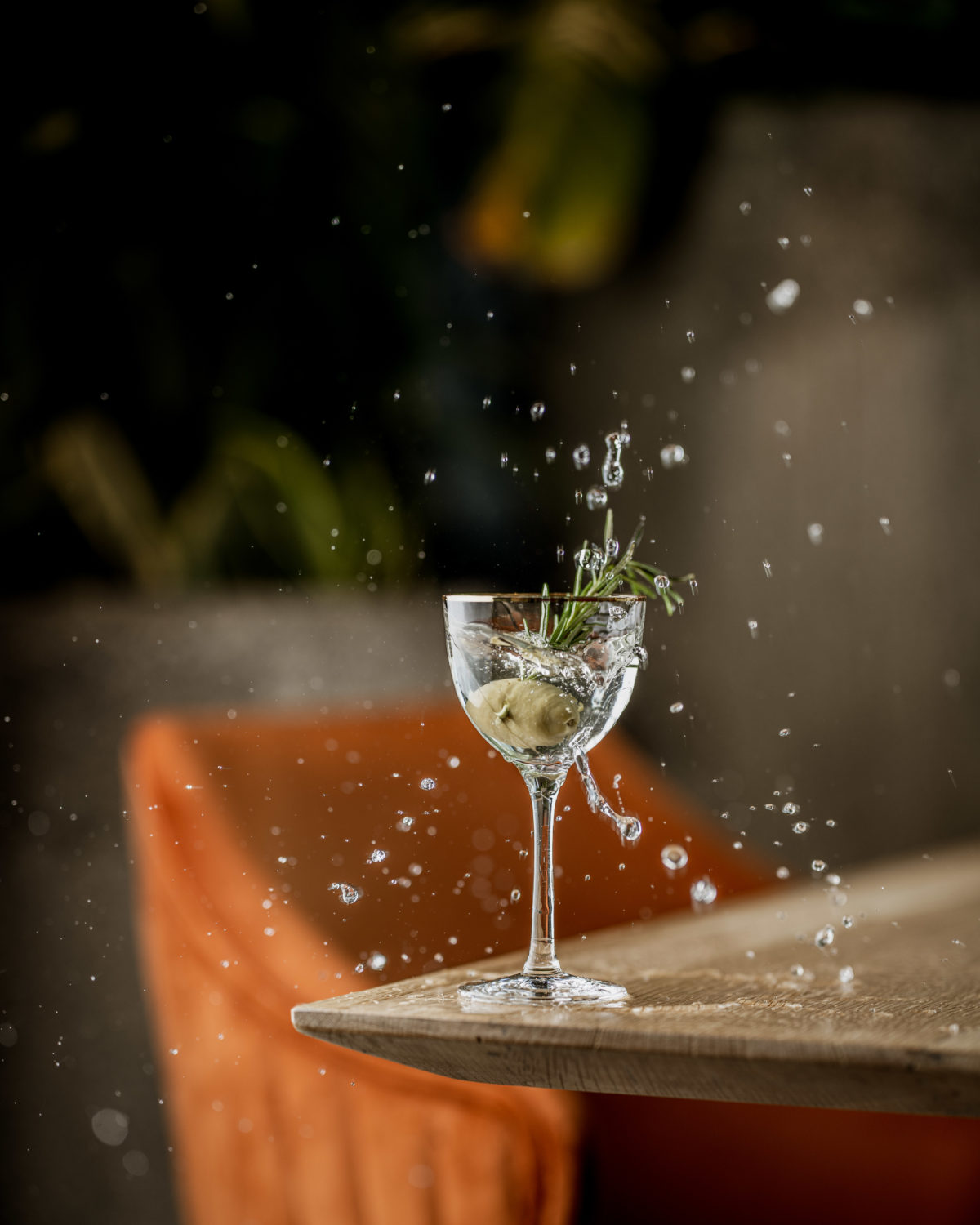 Upon arrival, guests are greeted with a glass of prosecco setting the tone for an enjoyable dining experience. At Cavo, the menu is designed for sharing with dishes served in tapas style as they are prepared.
The appetisers include fresh Fine de Claire Oysters, Bigne ou Moules (choux pastry buns filled with spicy mussels), and Baccala (Salted cos mousse, whipped on crispy sourdough bread), a steady start to the meal.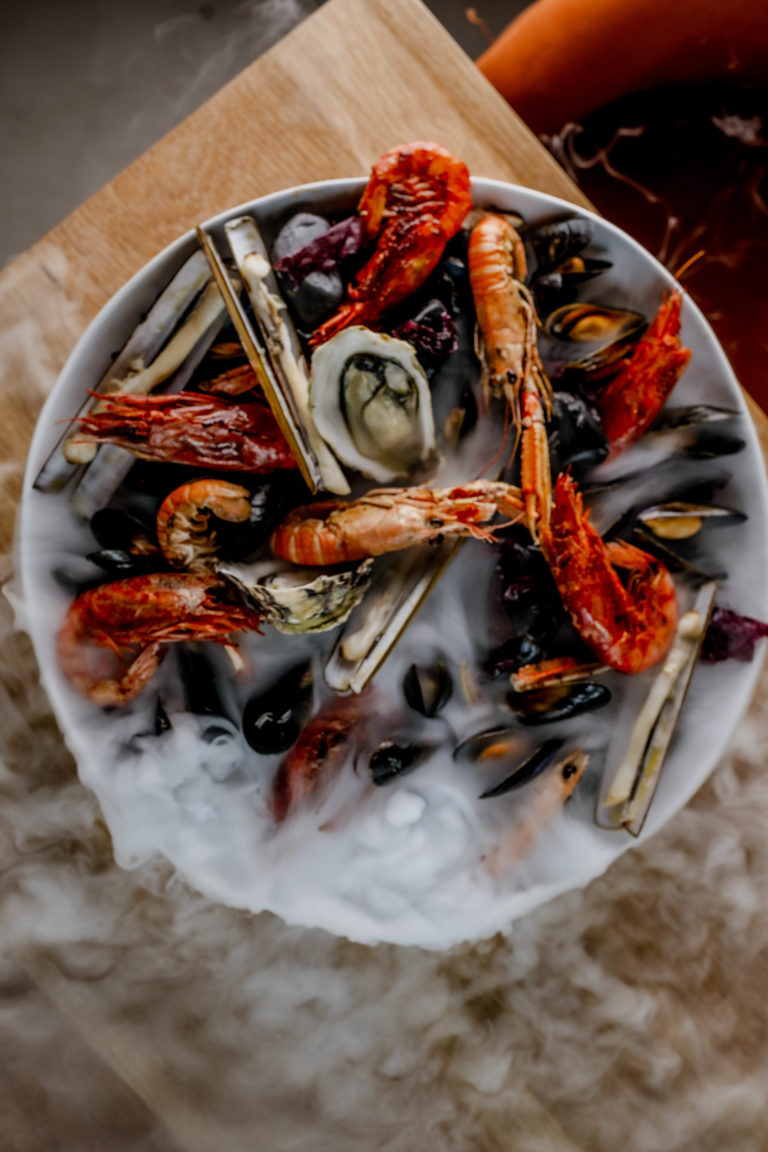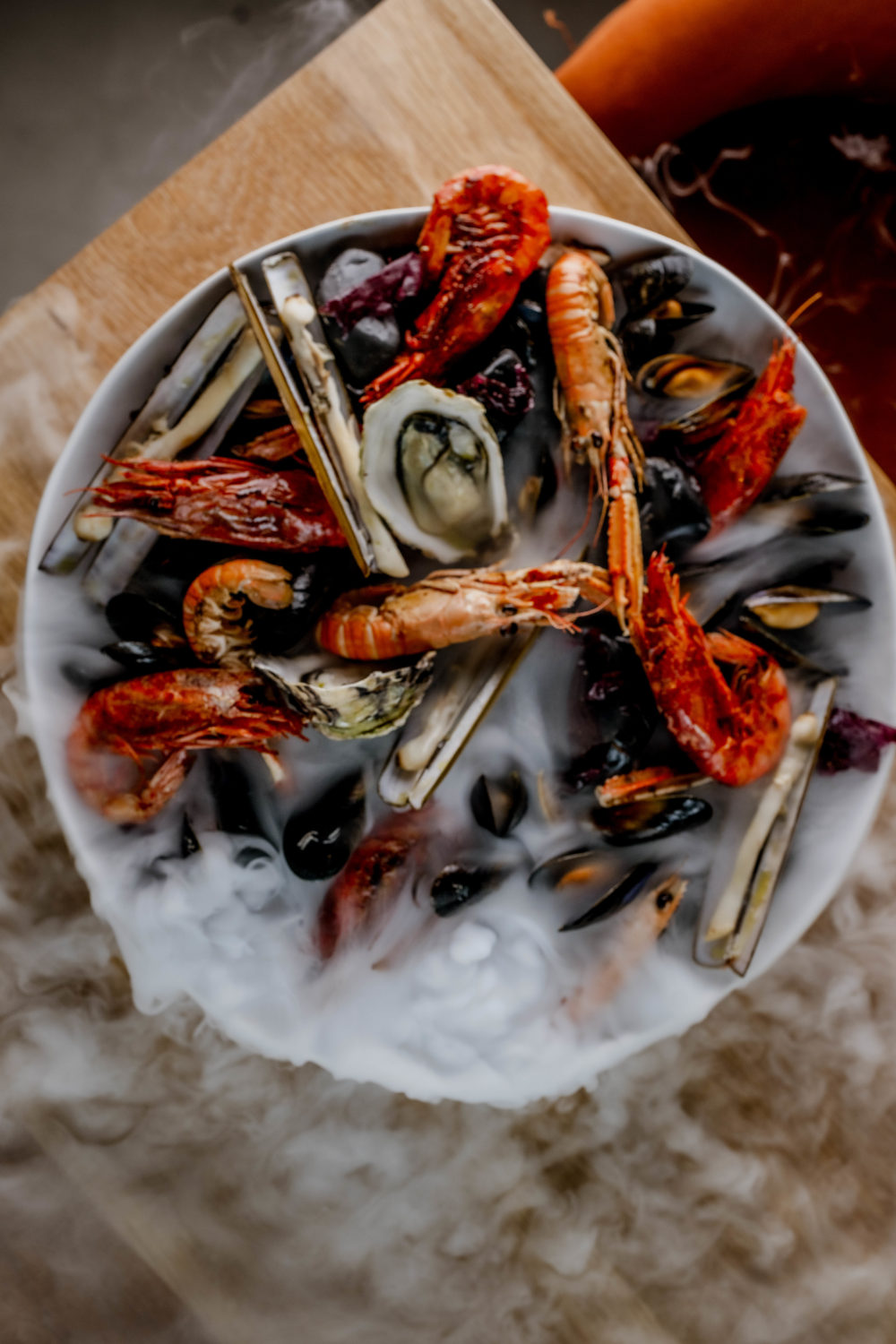 Moving on to the modern and authentic sharing plates, Coquilles Saint Jacques au Champagne takes centre stage. This dish features melt in mouth, pan-fried scallops sat in a champagne butter emulsion with a garnish of chilli paste. The Tagliolini, made with wild 36-month-aged Parmesan and black truffle is deliciously creamy and has that distinctive truffle aroma that makes eyes grow wide. The Red Snapper Tartare provides a mildly sweet and refreshing palate cleanser, accompanied by citrus sorbet and chargrilled smoked olive oil.
Cavo's main dishes prepared in the Josper grill and oven are enhanced by the hand-picked Spanish coals, imparting rich flavours. The Pluma Iberico, a prestigious cut of Iberico Pork, is served on a bed of velvety mash, creating a beautiful combination of flavours. The Lobster Tail is lightly poached with butter and orange zest, served with tomato water, simple and succulent.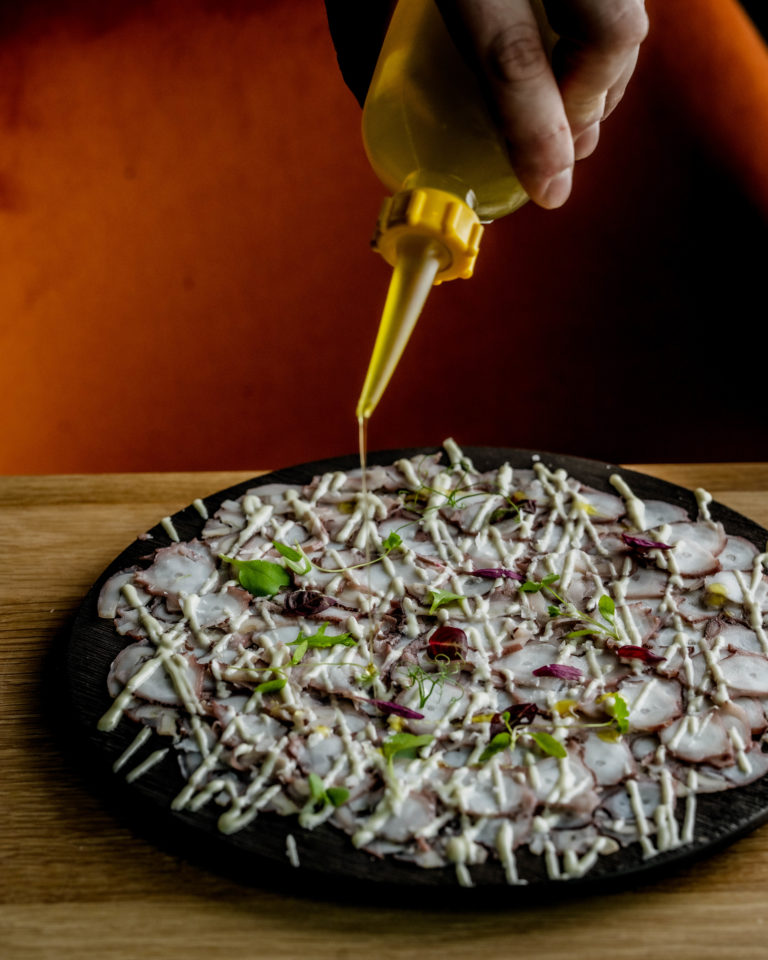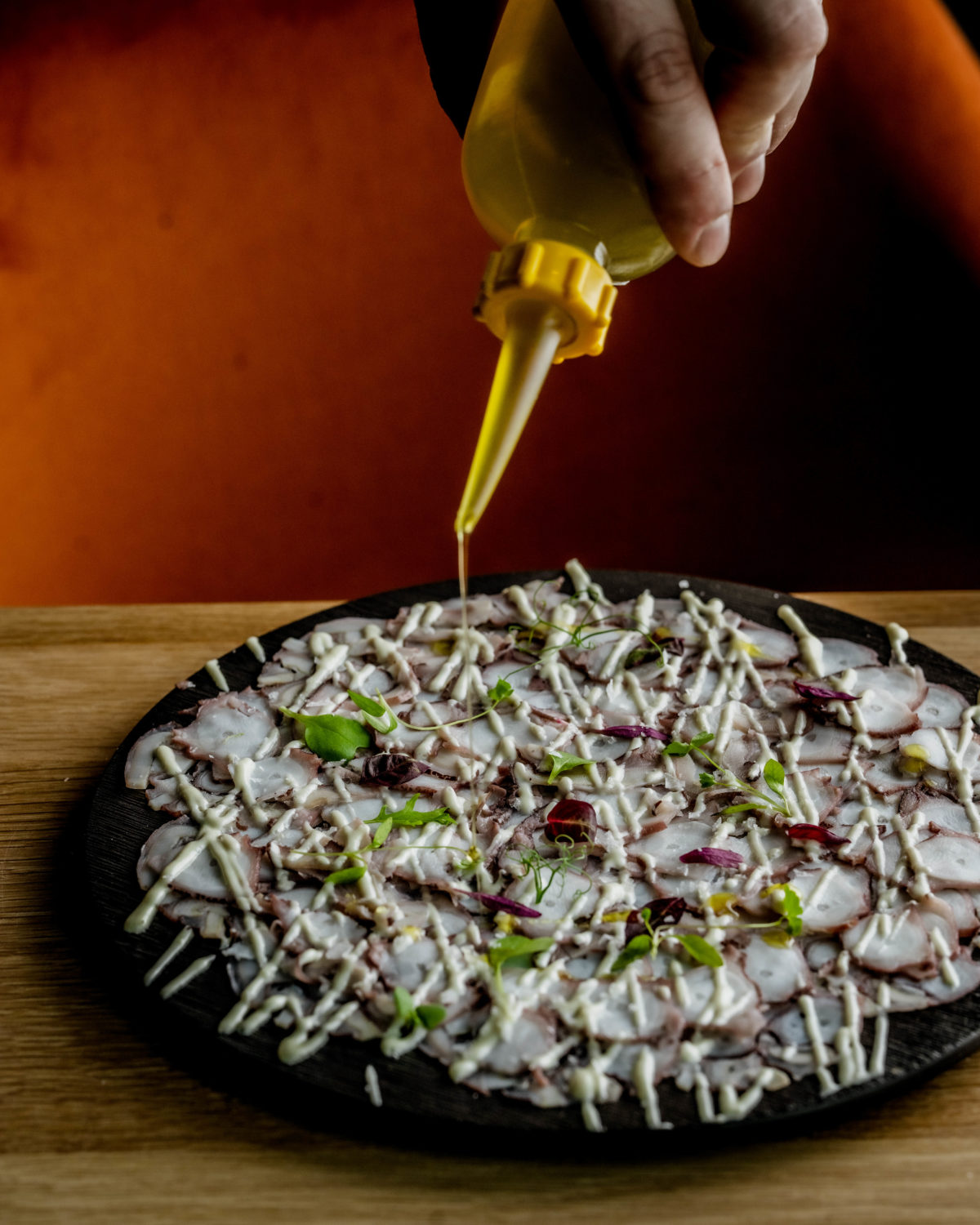 For those looking for seasonal picks, Cavo offers unmatched Greek chips. These chips have a layered texture making them satisfyingly crunchy yet fluffy on the inside. They're thinly sliced, light and as crispy as they could get.
Cavo presents a range of menus in addition to the two-tiered tasting menus, such as a Pre-theatre, classic A La Carte and Vegan menu. Private dining is available for up to 25 guests while their intimate rooftop terrace offers a chic setting for alfresco dining.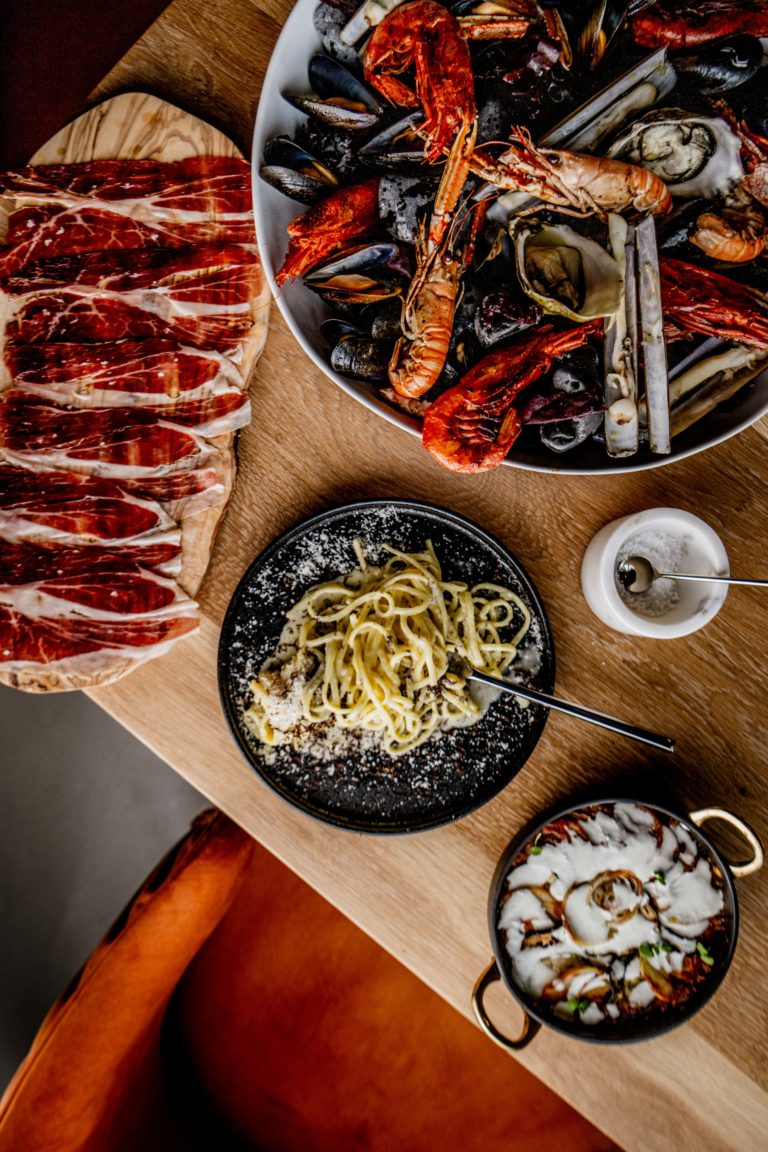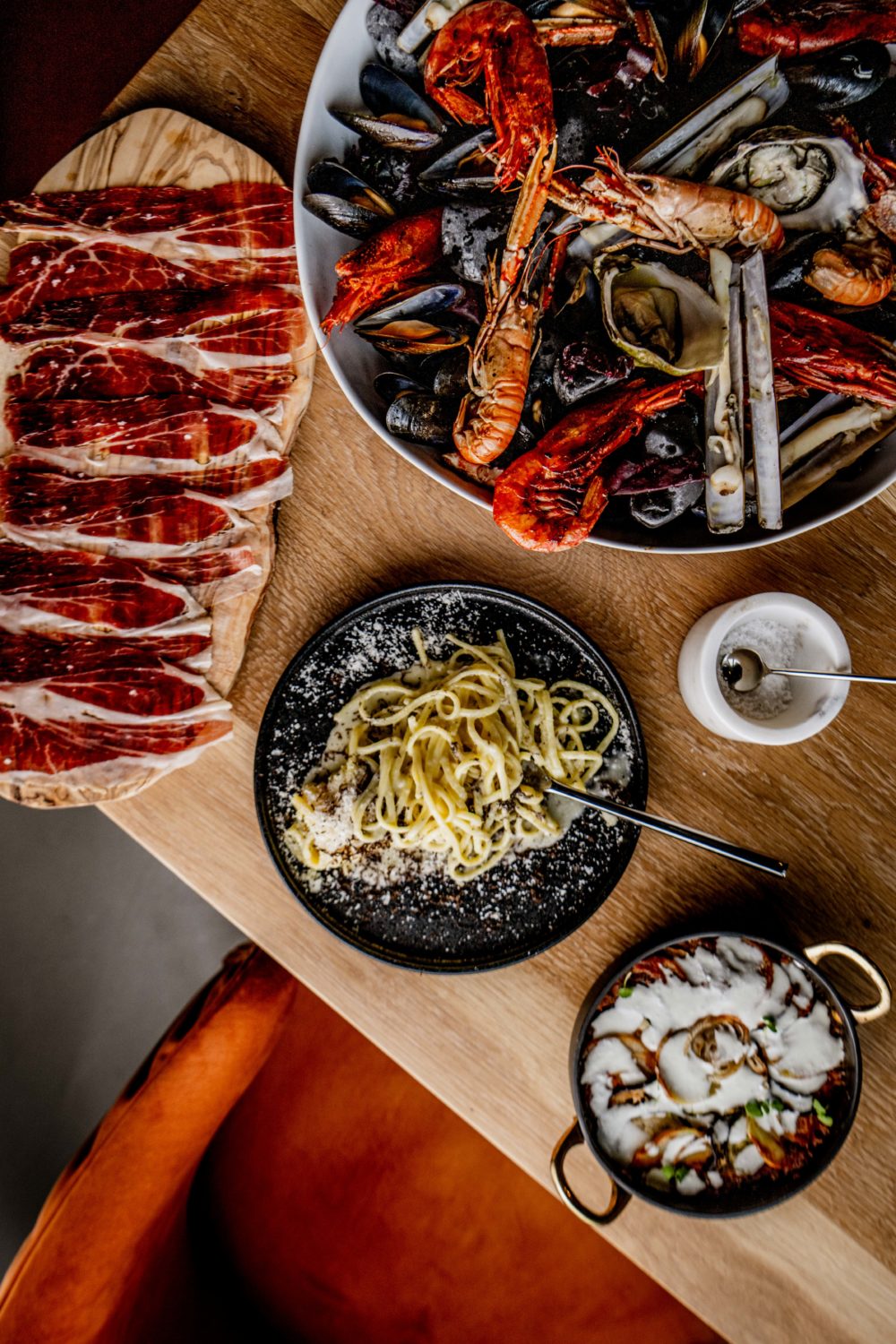 For all seafood lovers, their five-course Seafood and Sangria Brunch is not to be missed. Welcoming guests with a carafe of sangria, indulge in Cavo's exquisite seafood platters in the centre of London, surrounded by sleek, open-plan industrial-style interiors and scenic views of the city.
If you're in search of an authentic Mediterranean dining adventure in London then Cavo is the place to go. 
The Now Building, Outernet, Denmark St, London WC2H 0LA