Closer to the Sistine Chapel than a restaurant in London, Richard Caring's One Mount Street destination offers guests a truly unforgettable and unique experience from the moment they step inside. It's difficult not to be impressed by the palatial dining room with five Damien Hurst statues, 79 2,000-year-old statues, three Gary Myatt murals, a gilded ceiling that used over 300 books of 24-carat gold leaf paint and over 400 metre square of marble. The ladies bathroom alone makes it worth the trip, inspired by the Garden of Hesperides, over 400,000 mosaic tiles adorn the walls, with a glowing marble centre piece to wash your hands.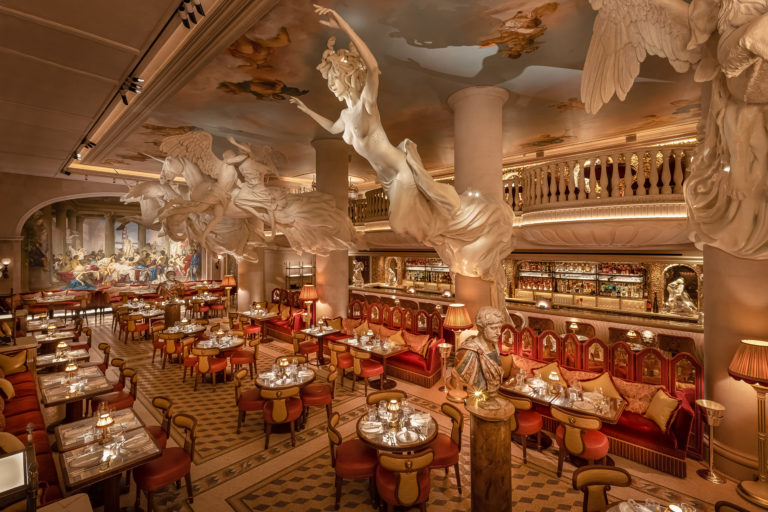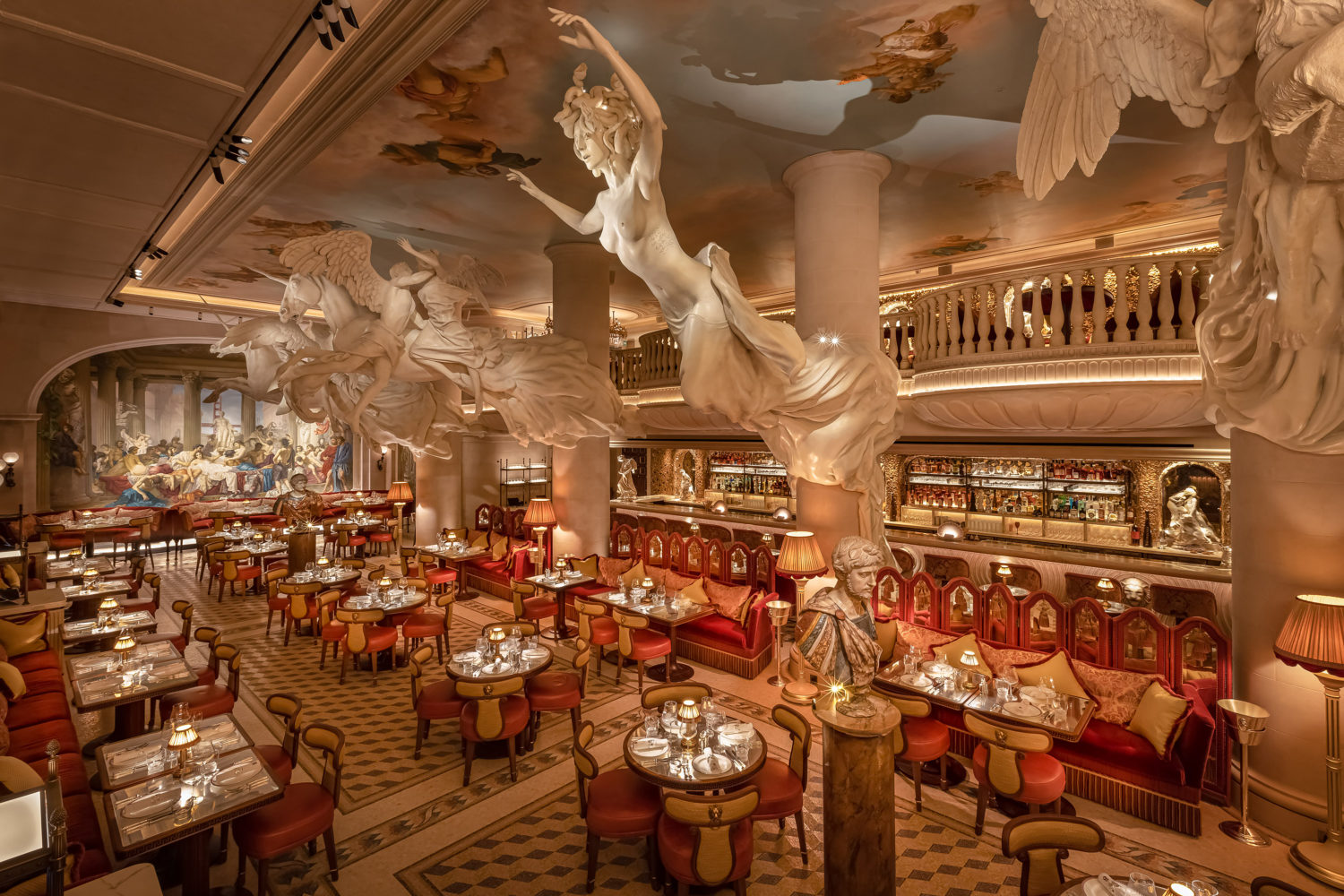 Internationally renowned chef Athinagoras Kostakos brings the story of Bacchanalia into full bloom through a beautifully curated menu inspired by Greek and Italian cuisine. The incredible wine list has been individually selected by Caprice Holdings' Group Wine Director, Terry Kandylis featuring over 650 references from Greece, Italy, France and beyond.
Legend has it that a Bacchanalian party is a wild, wine-soaked, rowdy and guaranteed debauched affair. The night will be whatever you want to make of it but Mr Caring has certainly ensured all the elements are there: beautiful surroundings, good food and fine wine.
1 Mount Street, Mayfair, London, W1K 3NA