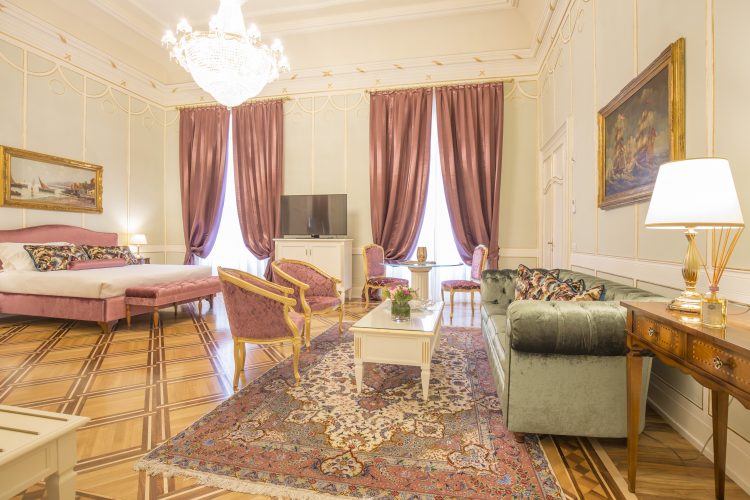 Dazzling sunlight streams through the gap in the floor to ceiling silk curtains which I tactically left a little open to make my customary gruesome passage from the unconscious world, to the conscious one, a bit easier. However, on this exceedingly rare occasion that journey is not an assault to the senses. That is because I have woken to a jay's egg blue sky in Verona, and to a knock on the double doors of the Presidential Suite that signifies that a vast trolley is waiting outside and it is groaning under the weight of my shamelessly self indulgent breakfast.
Palazzo Monga Boutique Guesthouse has arguably the perfect location in the city, it is situated above Corso Porta Borsari, and is sandwiched between Saint Laurent and Colmar on the Bond Street of Verona. This extremely salubrious location isn't just appealing as a result of the Guesthouse's swanky neighbours, but also because it means that most of the utterly key 'must see' sights of the city are a very short walk away, for example Juliet's balcony is just a five minute stroll along the broad, white marbled paving stones of Verona.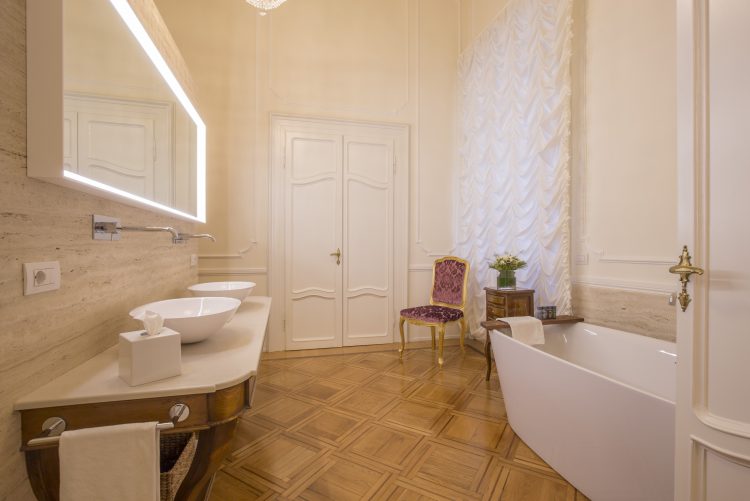 The building itself, in which this haven of opulence may be found, was an exquisite 18th Century palazzo and its original grandeur is very much still present. It was constructed in 1782 and is every bit as impressive as the day it was built.
Palazzo Monga is officially a 'guest house' rather than hotel purely on the basis that the venue is not manned 24 hours per day, but all of the logistics have been well thought through, and if anything this just gives guests a fleeting feeling of being a permanent resident of this wonderful city with their own private apartment. Palazzo Monga constitutes just three titanic suites, and one spacious room. This in effect means that the entire experience feels 'tailor made', particularly given that Julia, the owner, has the best tips for pretty much anything and everything that Verona can offer.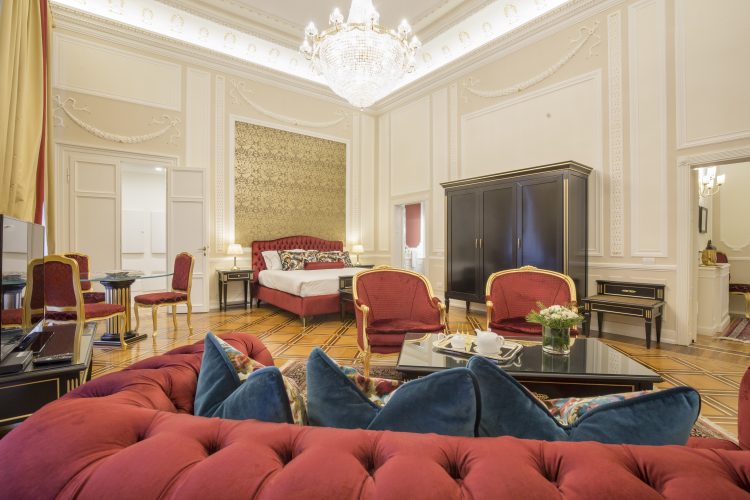 In terms of décor, Palazzo Monga neatly straddles lavishness and comfort. The Presidential Suite, in which I was fortunate enough to stay, provides the perfect oasis of tranquillity to be returned to after a hard day of pounding the streets of the city. The ceilings are five metres high, and the entire room is 87 square metres, which includes the bedroom itself complete with lounge and dining area, an additional bedroom (ideal for those whom suffer from 'Lover's Tiffitis' during weekend getaways), and a bathroom stocked to the gunnels with Ortigia products from Sicily. The stand alone bath tubs are almost a tourist attraction in their own right, they're so large that soaking away life's stresses is a key part of the Palazzo Monga experience.
The suites also boast impressive stone balconies overlooking the pedestrianised street below, the perfect vantage point for enjoying a morning coffee, as brought in to you at a time of your choosing, and some prime people watching. Many of the features and fittings of the Palazzo are entirely original, for example the wooden diamond patterned floors. The beds are in keeping with the dimensions of the rest of the guesthouse, they would comfortably house Charlie of Willy Wonka fame and his four bed bound octogenarian grandparents, and are dressed in high end linen.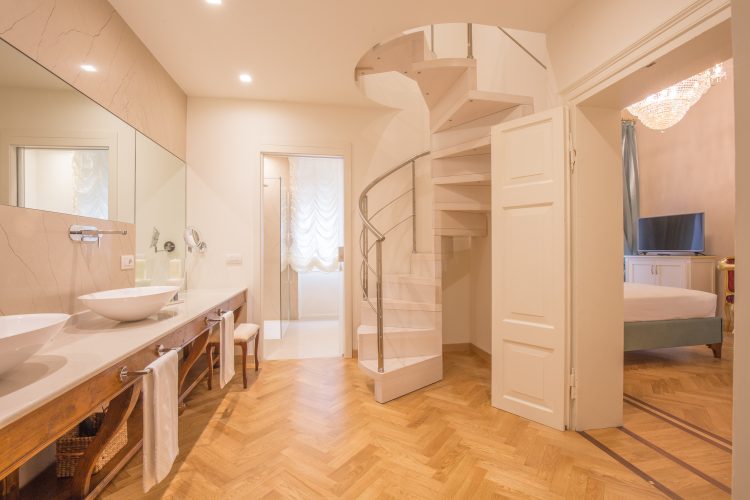 Verona itself oozes refined, Northern Italian charm and a huge deal of authenticity. It is not overrun with tourists, as you might find in other larger tourist cities further south, but rather hums gently with activity and zeal in its own steady, but enticing way. Should you land at the little airport during day light hours and in clear weather, as you disembark you are greeted by the towering, snow capped Dolomite mountain range in the distance to the north of the city. The crystal clear river Adige which bisects the city is melted ice water, so every single pebble is visible through the shimmering water. Verona is probably best known for being the setting of Shakespeare's much loved tragic romance 'Romeo and Juliet', and you can understand why. Verona is an intensely romantic place, that brims with rapturous history.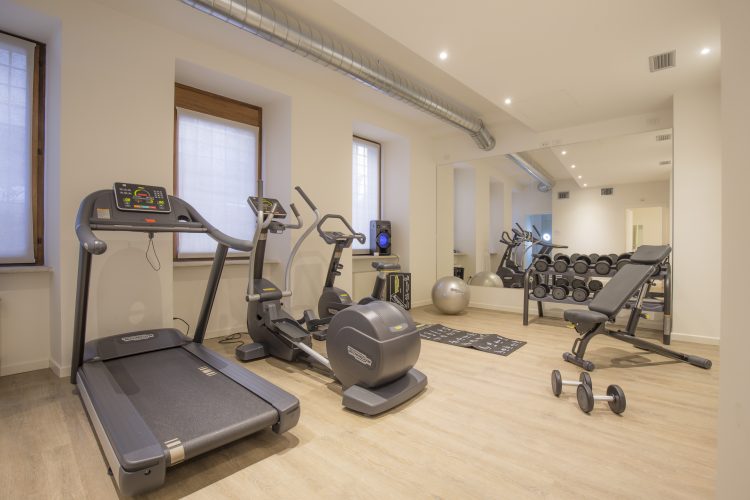 Palazzo Monga Guesthouse represents the perfect place to lay one's head having drunk deeply of Verona's intoxicatingly crisp air. Equipped with its own mini spa and modest gym, for those who feel particularly health conscious after the iconic Italian carbo-cyde, this is a venue which has it all. Julia will make it her mission to ensure your stay is an entirely bespoke affair, so I was unsurprised to learn that much of her business is from repeat clients who come back year after year to enjoy, as I did, that sublime start to the day as to breakfast trolley is wheeled into your room and the rich aroma of coffee primes you to commmence the day exploring the best that Verona has to offer.