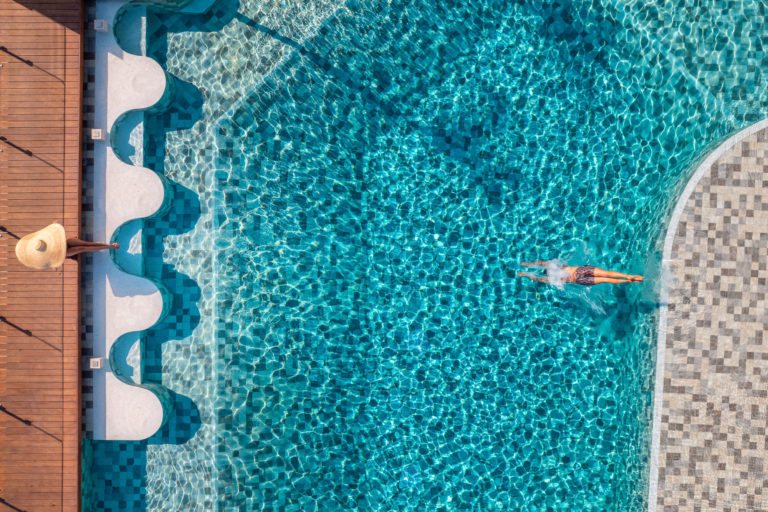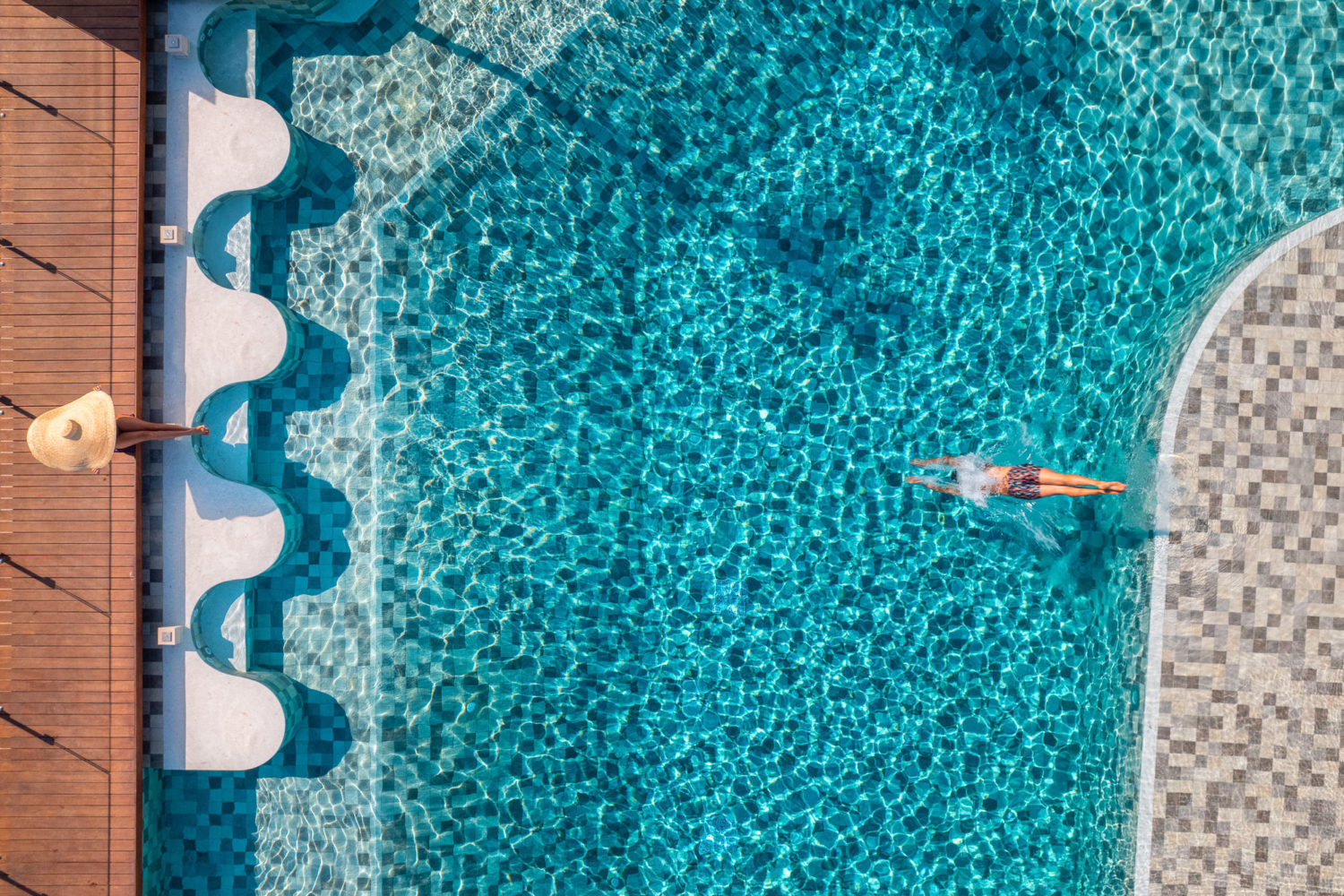 The Parklane Resort & Spa is located on the southern coast of Cyprus, in the shoreline city of Limassol. Intrinsically linked to splendour, this 5* hotel is attributed on account of its first-rate service, attention to detail and exemplary facilities.
With a cool-toned, modern, and contemporary collection of 222 rooms, 34 suites and 18 villas, it is impressive that the Parklane Resort & Spa have managed to create such a warm and welcoming environment that offers a lap of luxury, often found absent in sizeable resorts such as these.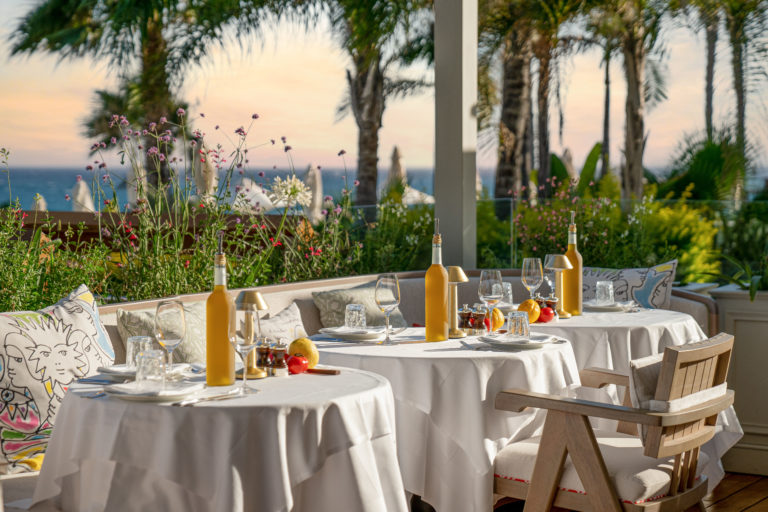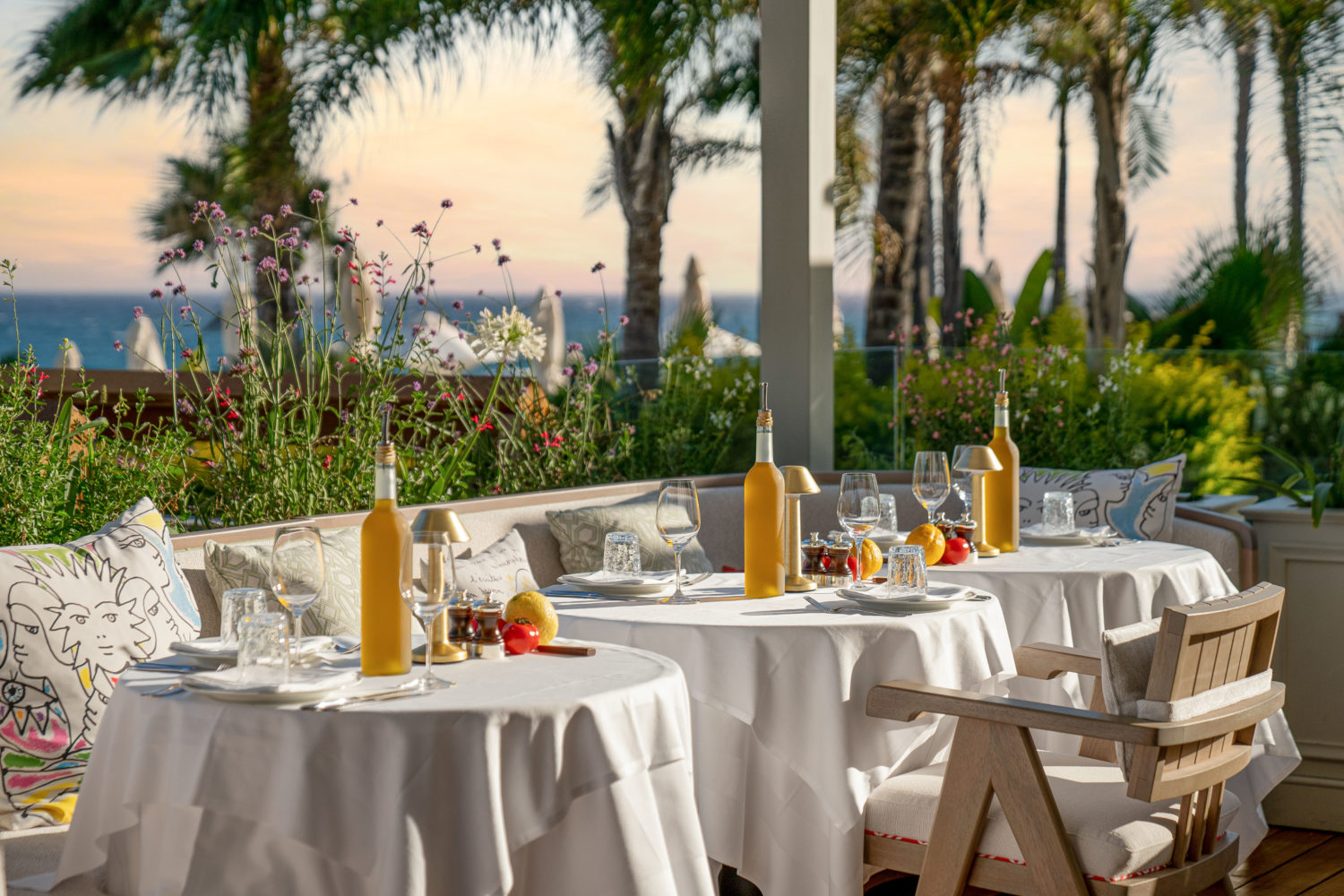 Recently renovated by Harrods Interiors, the hotel has had a breath of fresh air that has translated into an ultra-modern and minimalistic space. The building has an open-plan layout, with the ground floor leading from the lobby to all areas of the main hotel. The ceilings are high, natural light floods in from the countless large windows and the artistic touches are sleek.
Featuring traditional elements, the décor is inspired by the cultural heritage of Cyprus with a selection of artwork that is designed by Atelier 27 Paris, taking guests through what they describe as a narrative scenery, that attests to the connection between the myths and material world by way of cultural immersion. The furnishings, paintings, sculptures, collages, and objects all honour the Cypriot heritage and local treasures are present with pieces made of natural materials in a neutral, earthy colour palette.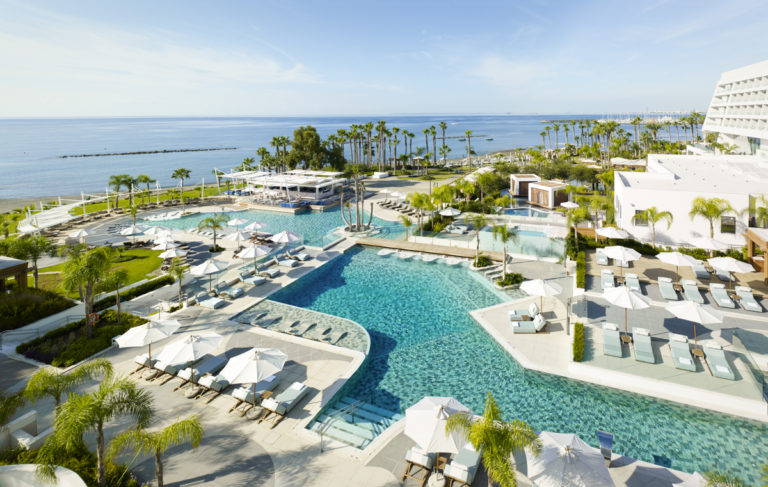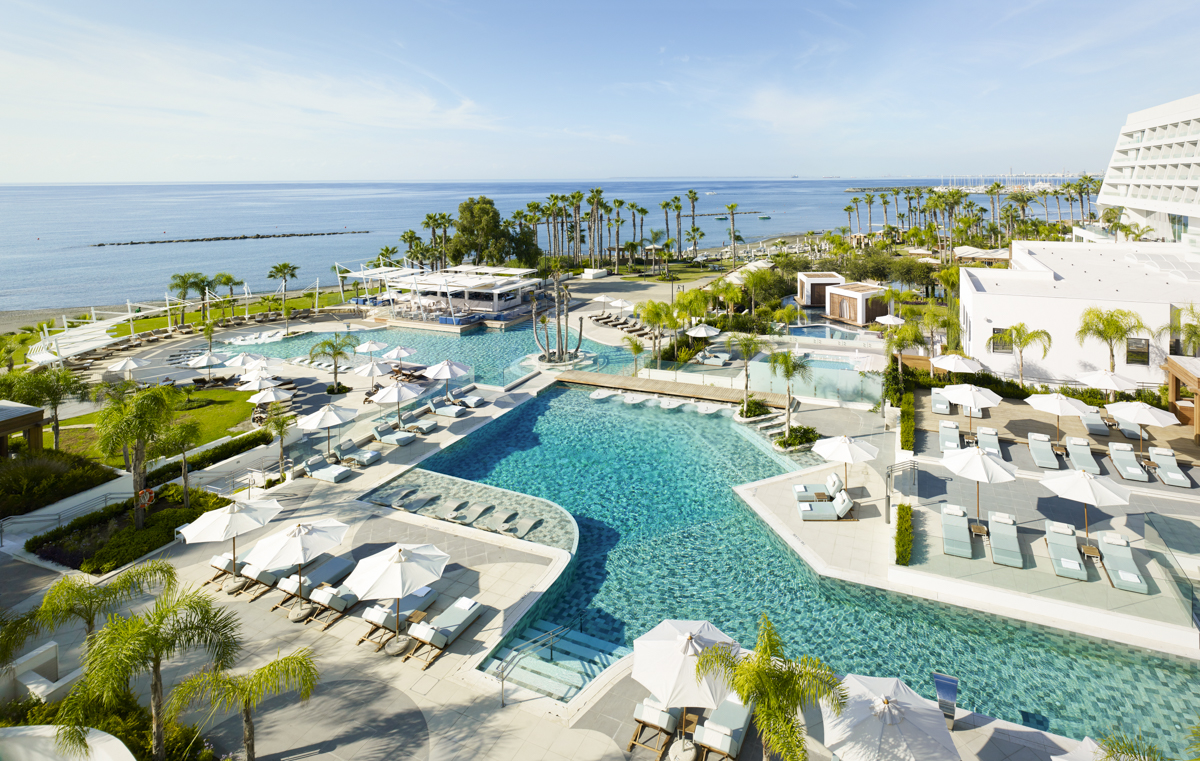 Facilities
Indulgent in every way, the hotel has 4 public pools, a state-of-the-art techno gym that features notable views of the gardens and seafront, an award-winning Kalloni Spa, a multipurpose court, an exclusive kids club, renowned restaurants, and luxury boutiques.
The 4 public pools include an adult pool in the adults-only wing, (near the lifestyle suites) a seawater pool, a slide pool, and an indoor pool.
The award-winning Kalloni Spa provides a host of treatments, a hair salon and most significantly, the Thalassotherapy Centre, comprised of 5 thalassotherapy pools, each with different functions that harness the healing properties of the sea.
Park Kidz is one of Europe's biggest kids' clubs and it reflects the magnificence of the Parklane Resort & Spa. Fully comprehensive, the club is free for all children over the age of 3 (with a small fee for those under that age) and it is open from 10am-5pm. The main club building is an imaginative castle, with surrounding greenery, a wet area and outdoor apparatus. Everything is covered from meals to naptime and there are endless activities to keep children entertained all day, allowing both parents and young ones to enjoy their holiday to the fullest.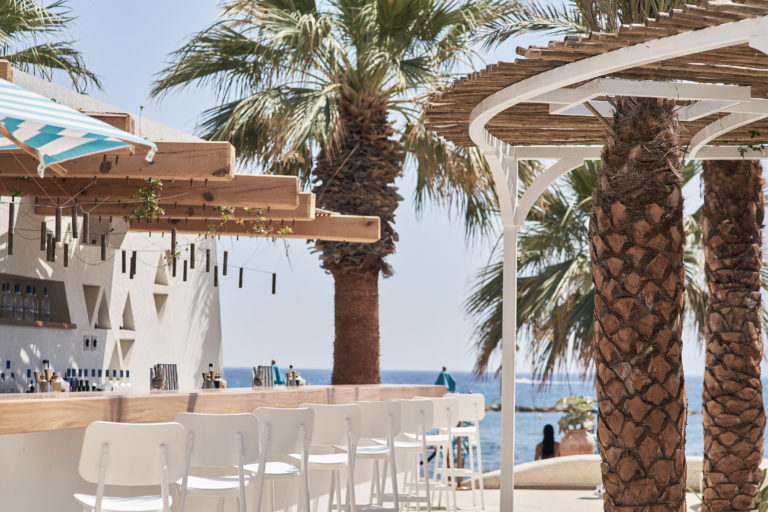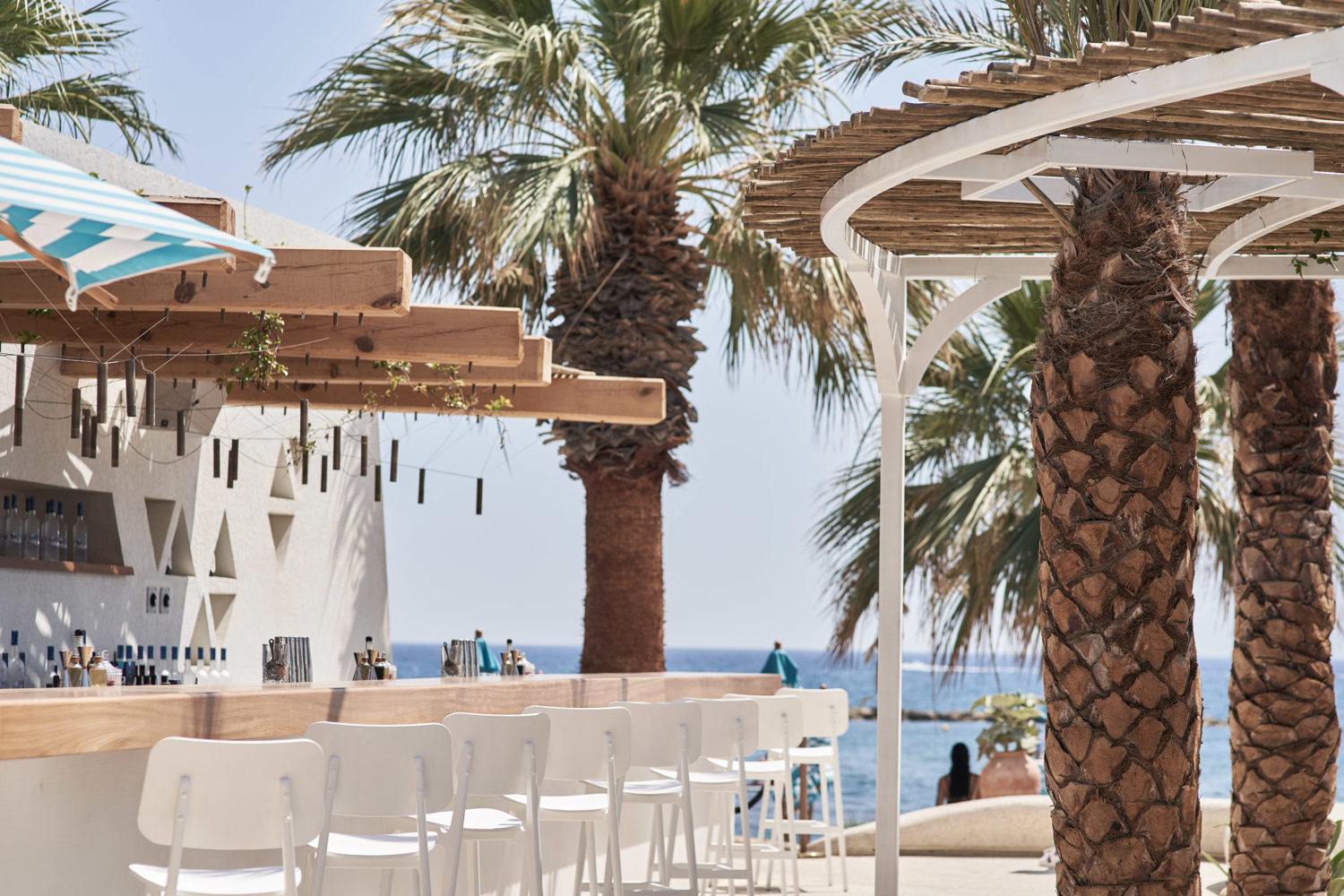 Gastronomy
The culinary experience at the Parklane Resort & Spa is phenomenal with onsite restaurants that all have distinctive ambiences which transport you to different parts of the world.
LPM Limassol offers upscale French dining with a menu and cocktails inspired by the finest ingredients of the French and wider Mediterranean Riviera. With Belle Époque influences and bold artwork throughout all their international restaurants, the Limassol branch displays a marvellous mural of Aphrodite, in tune with the local spirit. The Jean Cocteau cocktail menu is incredible, capturing four key categories of his life, including his childhood and relationships. My top recommendations are: 1) Pablo 2) Letter to Coco 3) Beauty and the Beast 4) Orphee and 5) Tomantini.
NAMMOS Limassol has recently been opened, introducing elevated entertainment combined with sea-fresh, classic taste to the Cypriot coast directly from Mykonos. The sushi and dessert platter are out of this world, and the beach club vibes are infectious.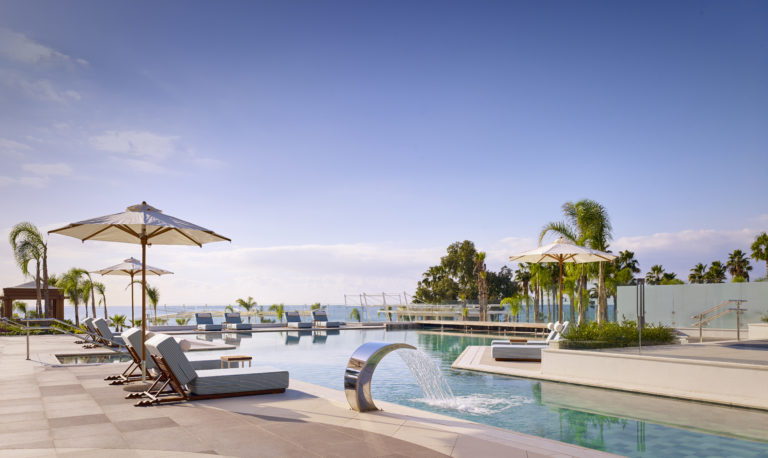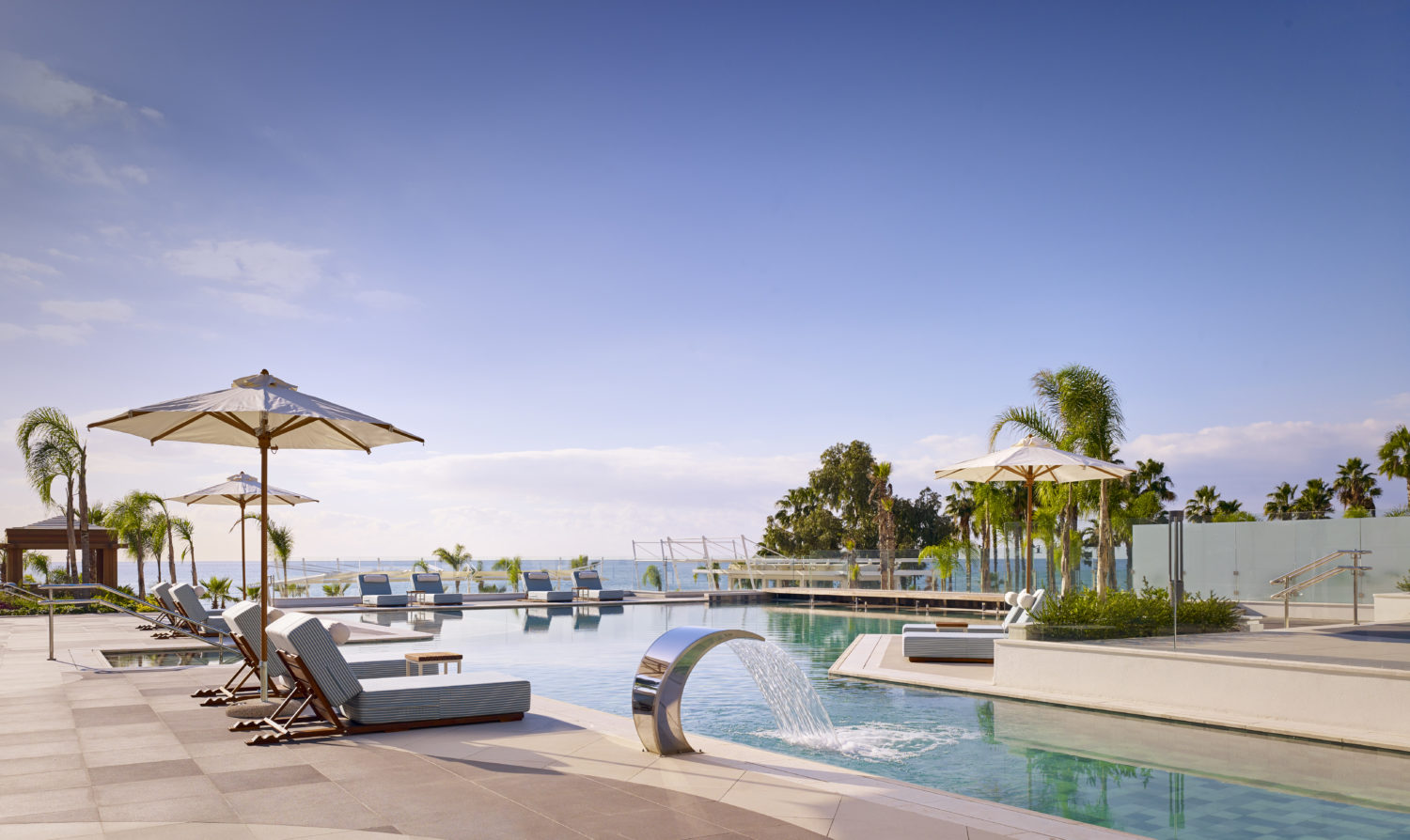 Il Teatro offers charming alfresco dining with dreamy table settings and a glorious Italian menu.
LANES is the host of all-day dining with an intercontinental buffet breakfast, lunch, and dinner.
Gallery is the perfect place for pre-dinner drinks and Sisha on their large terrace while watching the golden sunsets. It also offers Pan-Asian cuisine for lunch and dinner.
Vithos has all the pool refreshments and is ideally located between the saltwater and Lifestyle pools.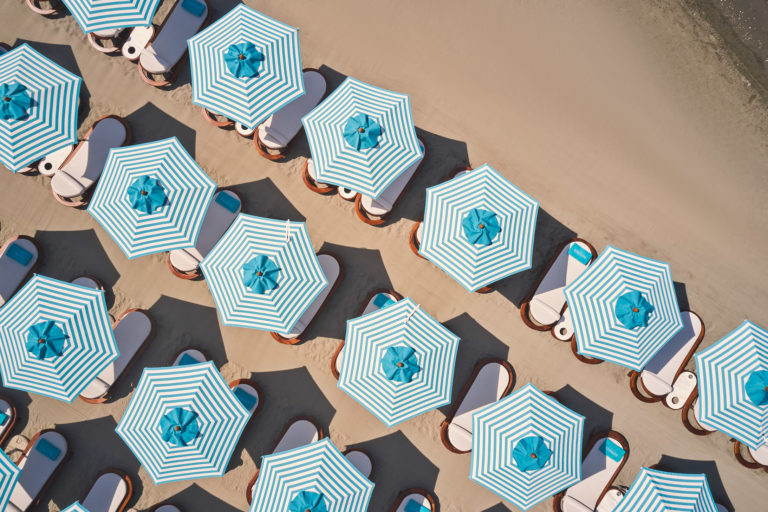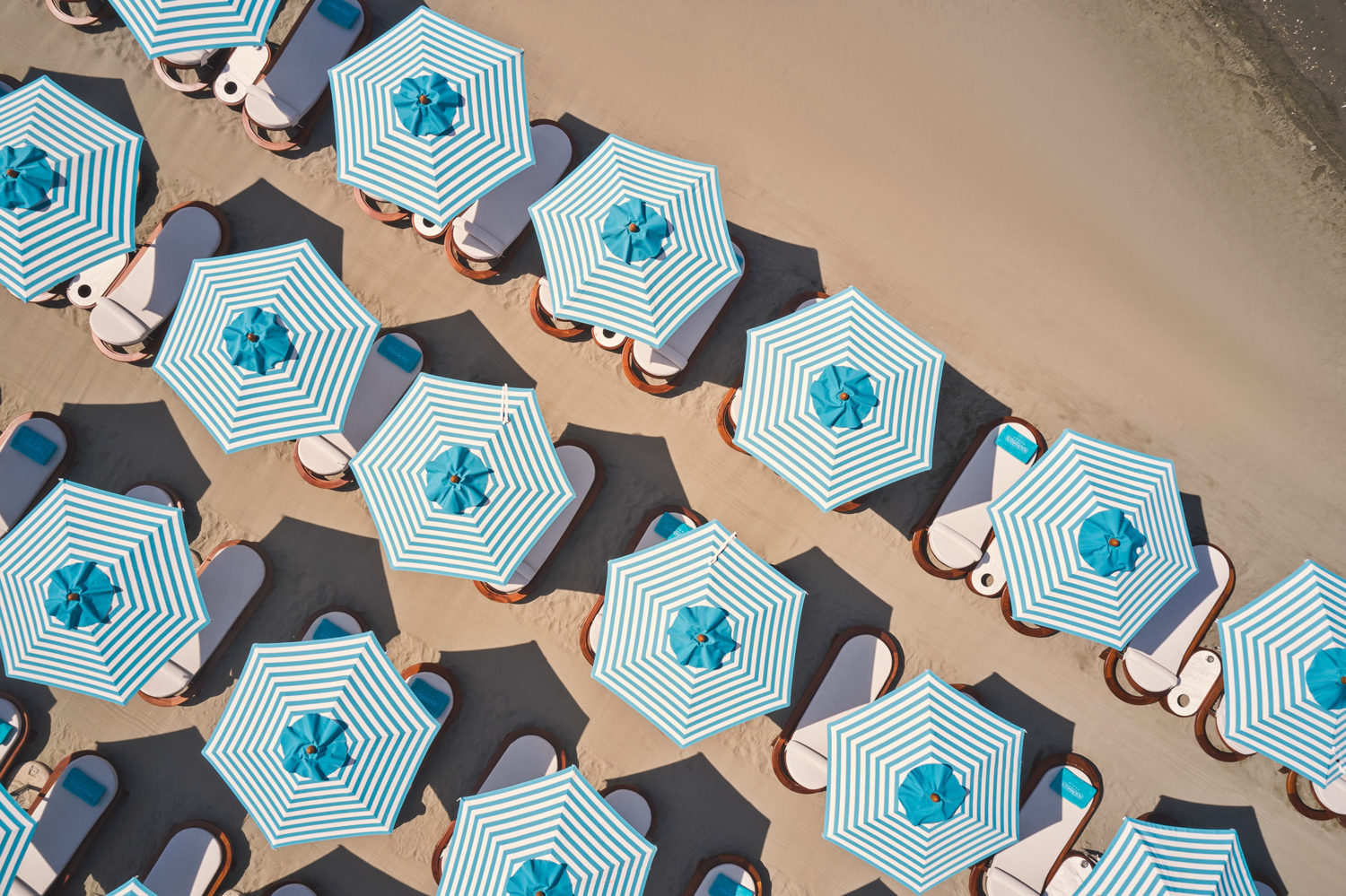 More
Multiple luxury boutiques including Loewe, Dior, and Off-white as well as a hotel shop that has all the essentials. With everything you could possibly need at the resort, there's little reason to venture out of the hotel complex but the city has so much more to offer.
Enjoy Meze in a traditional taverna for an authentic Cypriot dining experience. Visit scenic local villages where the best homemade lemonade is found, along with farms to watch the production of halloumi. Aphrodite's birthplace is a wonderful place to take a dip and on the way there you can stop to explore the remains of the Kourion Ancient Amphitheatre nearby.
Overall, this family-orientated resort is exceptional and great value for money as no expense is spared, with their level of luxury. Whether you're after a family holiday, a couple getaway or you're a solo traveller, the Parklane Resort & Spa caters to all and offers a boutique hotel feel at a grand scale. Onlooking the Mediterranean Sea with Palm lined grounds, this hotel is outstanding.
Rates in the low season start from €200 (approx. £173) per night including breakfast. 
Giannou Kranidioti 11, Street 4534, Cyprus