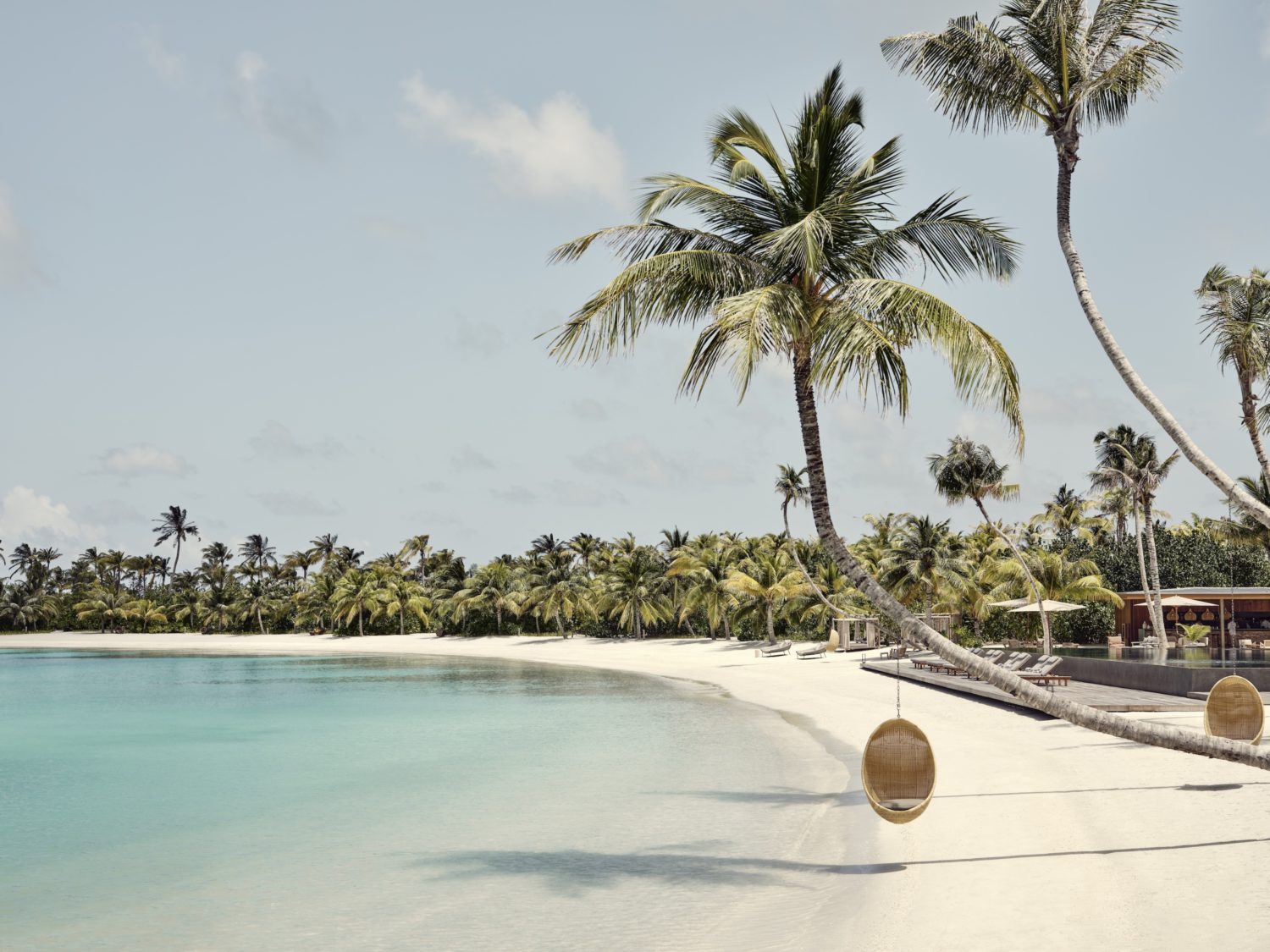 In a part of the world where you are spoilt for choice when it comes to luxurious resorts on idyllic islands, Patina Maldives still manages to shine brighter than the rest.
Patina is located on the Fari Islands, a simple hour-long scenic speedboat ride from Malé airport. The Fari Islands are a revolutionary new concept for the Maldives; they are a trio of islands where guests can hop over between them by boat to explore a vast array of facilities and activities, from art installations to world-class restaurants.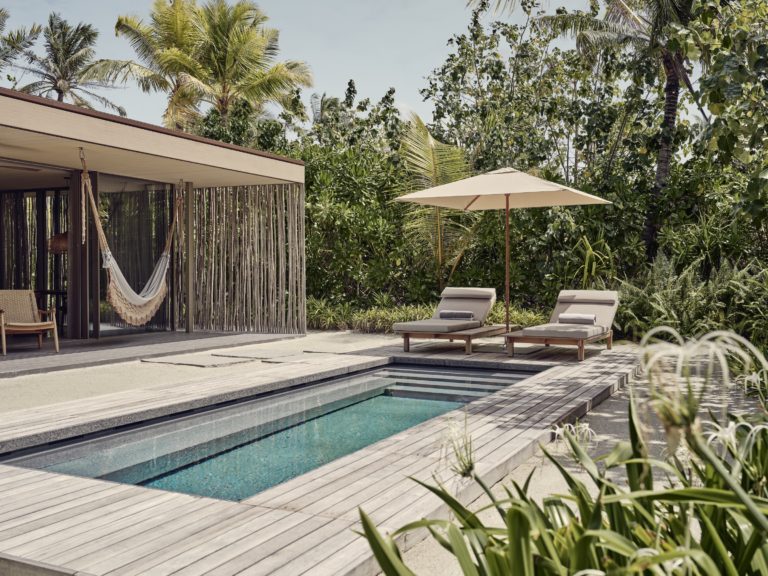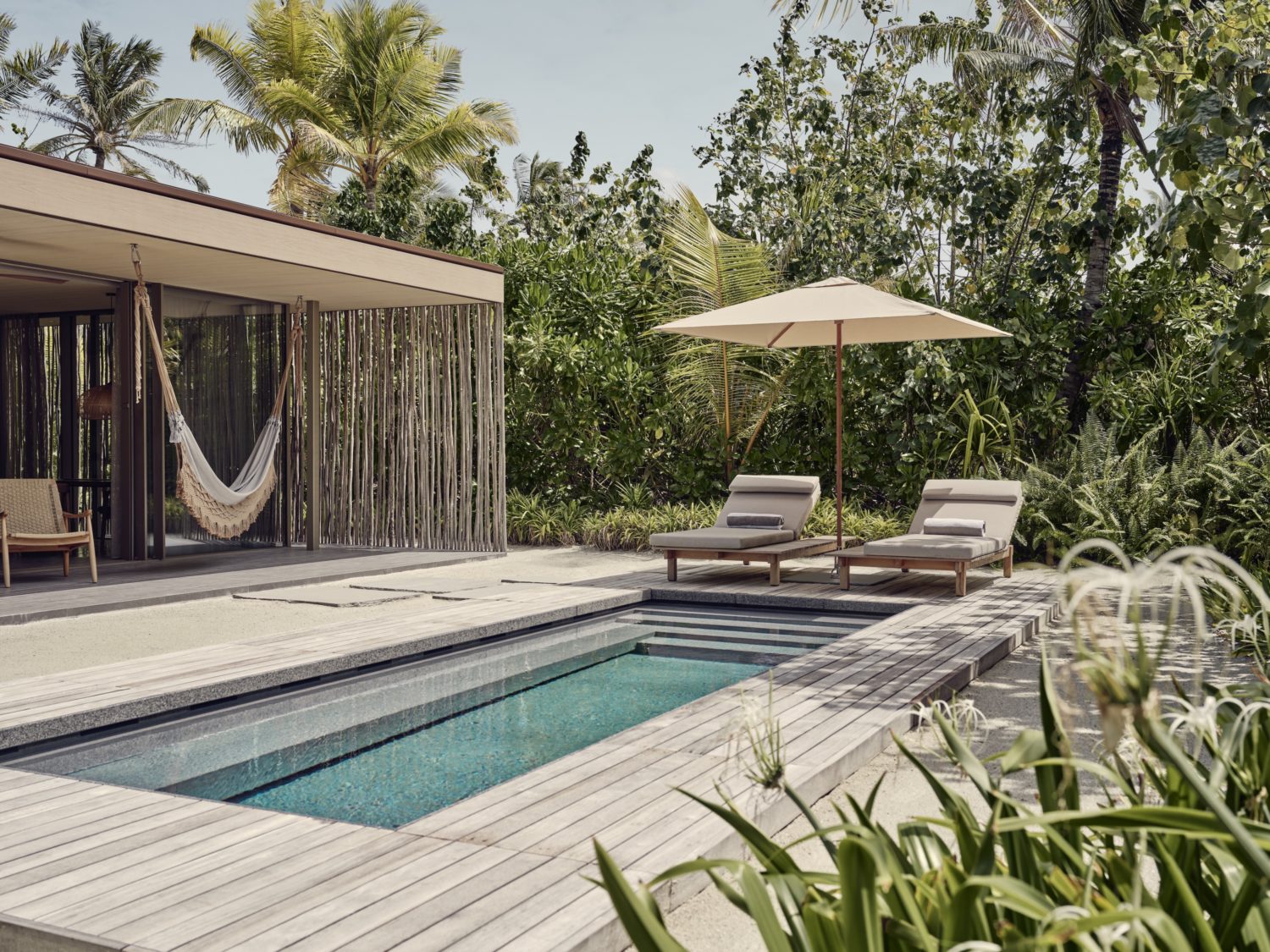 The beating heart of Patina is Fari Marina Village which is accessible by boat and open to guests from other neighbouring resorts. It boasts 20 berths for yachts up to eight-feet and is built around a vibrant beach club, boutiques, restaurants and a fascinating art installation by iconic American artist James Turrell.
Patina has a magnificent Library at the Portico curated by Phillip Blackwell and six island-based art pieces curated by The Artling. There is FLOW, the holistic spa which offers a variety of treatments from expert therapists. FLOW champions the challenge of movement, the nurture of spa immersions and the cerebral stimulation of stillness in mediation. It is a celebration of sleep, mindfulness, nutrition, fitness and fun.
Boredom is an illusion at Patina. There are two outdoor pools, a sauna, water sports centre and tennis courts. Work out in the 24-hour gym, borrow bicycles to explore the island or invest in some diving lessons or a snorkelling trip. For the ultimate indulgence, charter the extraordinary Adastra, a 140ft superyacht which is the perfect vessel to experience a sunset cruise or a dolphin spotting expedition.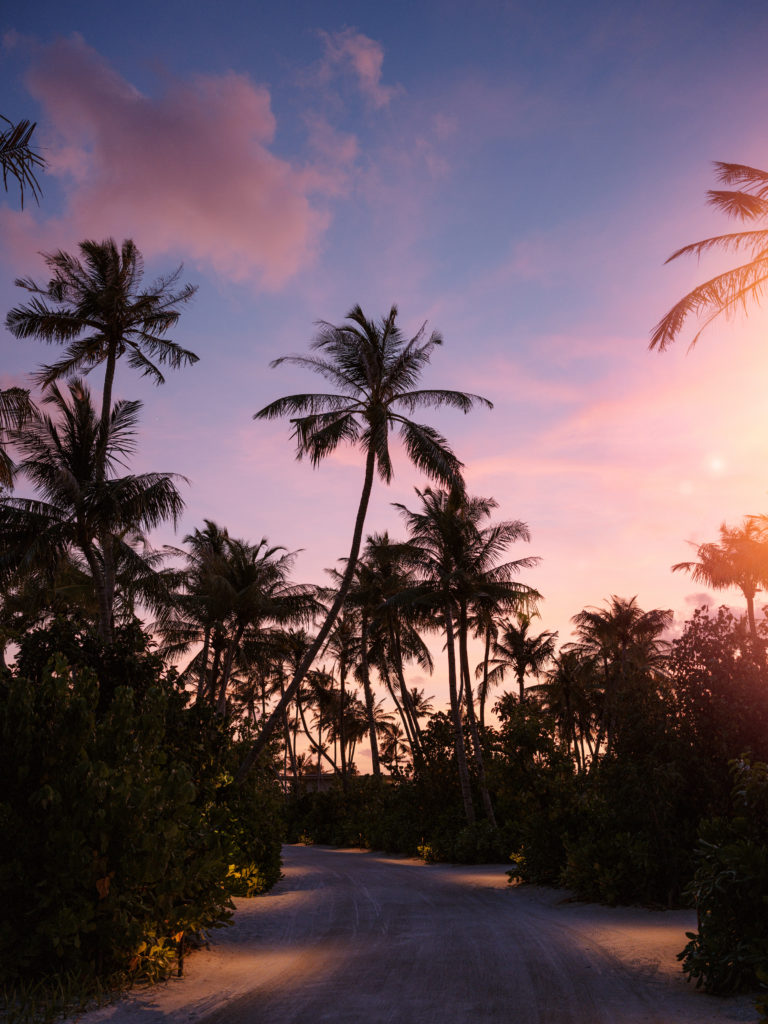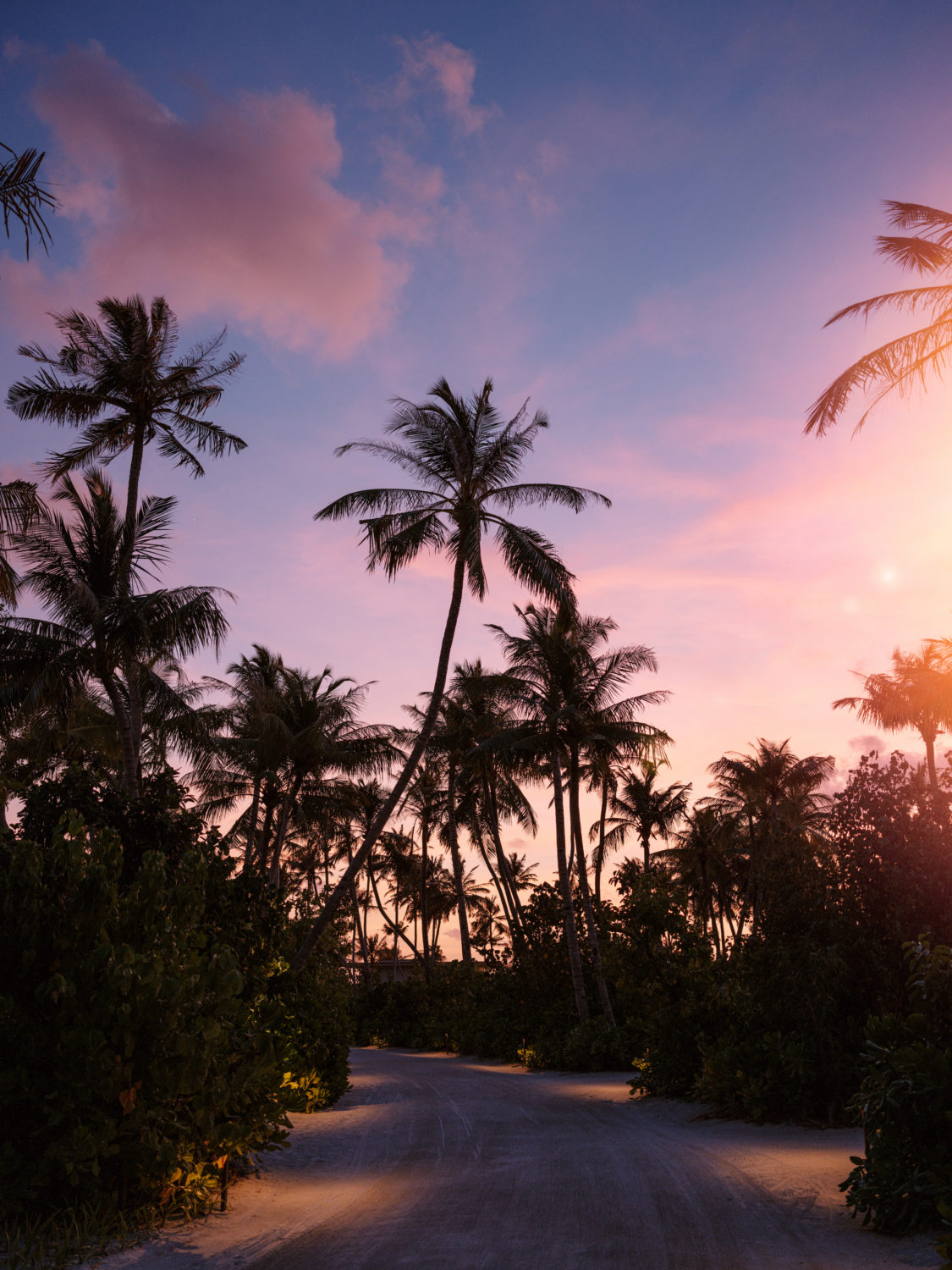 Patina is a hub of conscious cuisine with a strong ethos of green practices such as minimising food waste and reducing its carbon footprint. This philosophy is embodied in the 12 dining concepts that are available. Elevate your senses and embark on a gastronomic journey around the world, without stepping foot off of the islands.
Highlights include: decadent Arabesque which honours Lebanese and Indian traditions; Roots a nutritious and organic plant-based experience made with home grown produce; and Brasa, a Latin play of fire, smoke and spice that serves succulent rustic meat dishes from the Patagonian region.
However, it is Patina's exquisitely appointed one, two and three bedroom beach and water villas and 20 studios that really steal the show. The brainchild of renowned Brazilian architect Marcio Kogan from Studio MK27. They are biophilic in design and sustainable but whilst they celebrate nature, you instantly feel at home. These villas don't just rely on the stunning surroundings to capture your attention, the stellar design and interiors make these luxurious villas a wonder all on their own.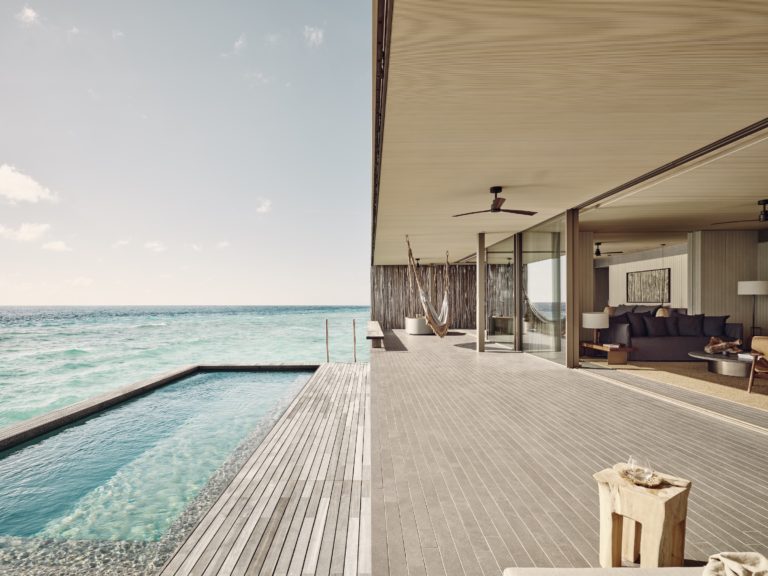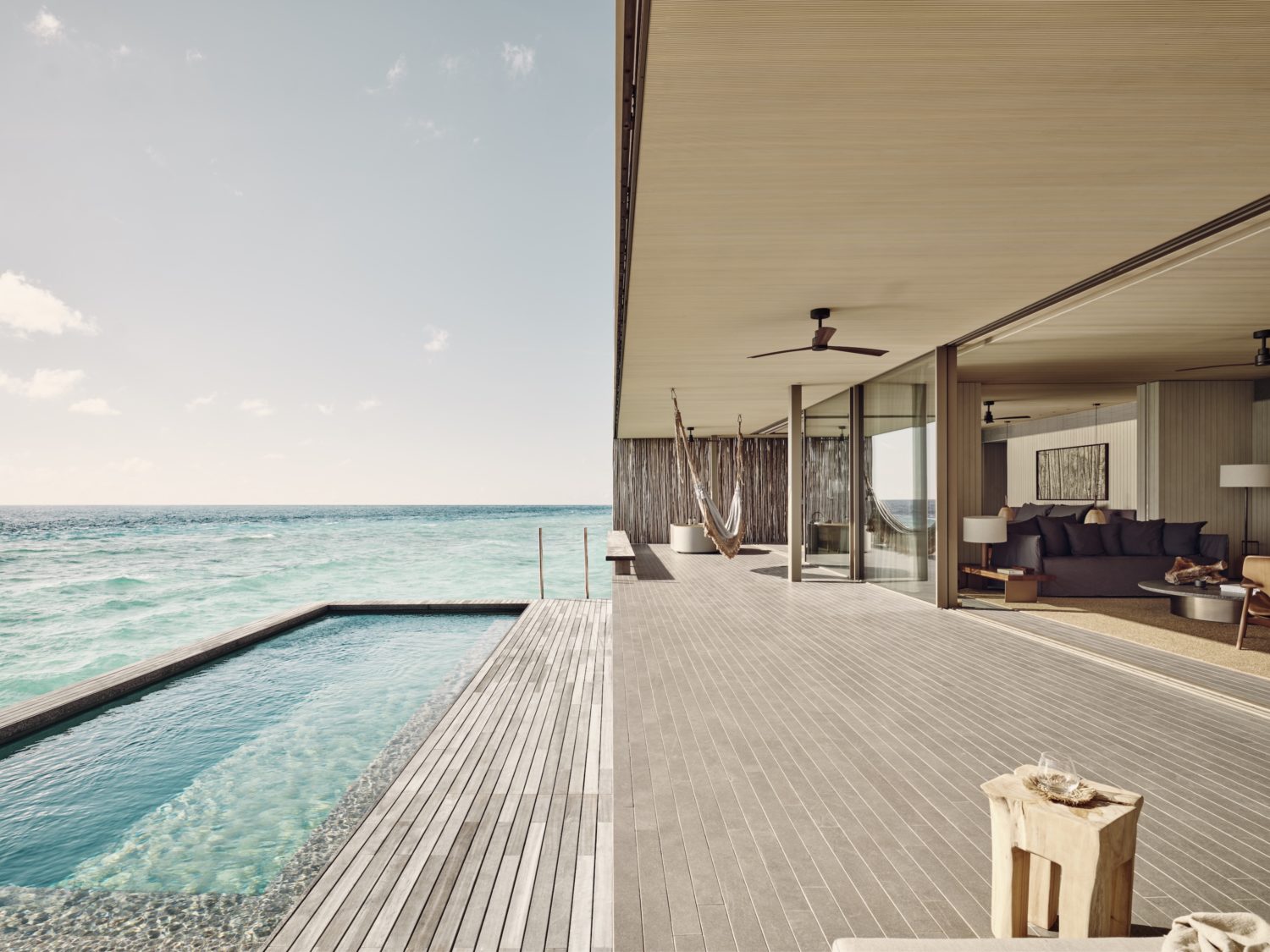 All of the spectacular villas have a private infinity pool with an oversized bathtub and a hammock. All villas are also assigned a private butler, if you are lucky enough to have Ebay (yes, like the website) you are in for a treat. He couldn't be more thoughtful and attentive, often running you a romantic bubble bath under the stars each evening which he beautifully embellishes with rose petals.
Soak in the warm water as the sun sets and wait for the shooting stars. The little island is full of surprises.
patinahotels.com/maldives-fari-islands
Fari Islands, North Malé Atoll, 20026, Maldives