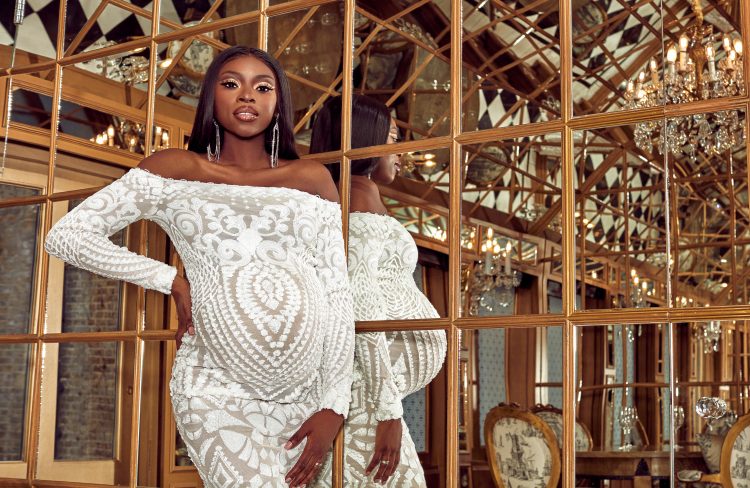 They say we can't have it all but Patricia Bright blows that theory out of the water. A mother, wife, entrepreneur and one of the most celebrated influencers of the digital age, Patricia has the Midas touch.
This year marks 10 years since Patricia launched her YouTube channel, it has now racked up over 300 million views. Patricia's success is no accident; it is the result of serious graft. Her steely work ethic is harmonious with her sunshine attitude, these particularly admirable traits were clear on the day of this cover shoot.
Let's get one thing straight, Patricia is the hardest working woman we have ever come across. It was very early on an icy Monday morning, so early in fact that the birds were still singing and the sun had barely made an appearance. Alarms were going off in bedrooms around the capital but in the presidential suite at 11 Cadogan Gardens in Chelsea, the shoot was in full swing. Patricia is around 8-months pregnant with her second child, a time when most women would be firmly putting their feet up but at that moment Patricia was sliding her toes into a sky-high pair of heels. She may be due next month but you would never know it, she flitted around the suite like a hummingbird with an energy that was absolutely infectious.
When I commented on her incredible work ethic, she shrugged it off nonchalantly, then said, "I'm a self-professed workaholic – sorrynotsorry. I love the process of creation and bringing things to life so I can rarely sit still on an idea. That's why I'm always working and keeping busy. It keeps me sane believe it or not."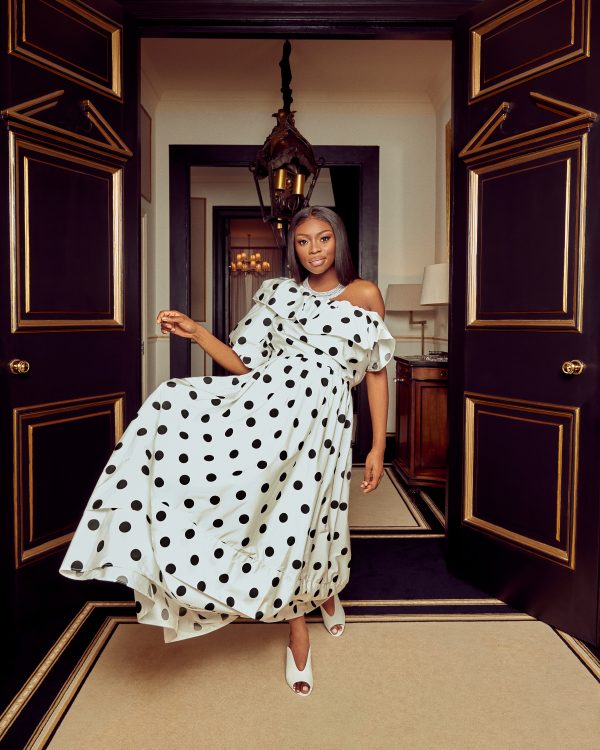 As she moved with lightning speed changing from look-to-look, the team could only sit and stare in awe. What was more impressive than her efficiency was her kindness and consideration towards every member of the team.
Patricia said, "One thing I've learnt and have always been raised to do is be nice to everyone. From the runners, assistants to hair and makeup, it's so important to treat everyone with respect. You never know what a simple act of kindness can do to transform someone's day and better yet, you never know who that person will become in the future."
She continued, "People think my 'job' is super glamorous all the time and the reality is that it takes a village to keep up with everything. There's a lot of late nights and early starts, a lot of sacrifice and a hell of a lot more admin. People wouldn't expect this much work goes into being a content creator, it's the 24/7 job that never sleeps."
She wasn't kidding, five hours into the cover shoot and whilst everyone was getting a little restless, Patricia was still the brightest light in the room, lifting everyone's spirits with an unfaltering smile on her face.
With a beautiful daughter, another on the way, a wonderful husband and a successful career, cynics say that we, as women can't have it all but Patricia seems to have it all in abundance. However Patricia says the secret is balance and that is something that she is still struggling with.
She exclaimed, "This is honestly the million dollar question because I really don't balance it all. It's funny to think that some people may actually have this assumption, as it couldn't be further from the truth. I am just like every other working mum, struggling with finding the balance. It's one of those things you just have to get on with and find a way of making it all work and come together."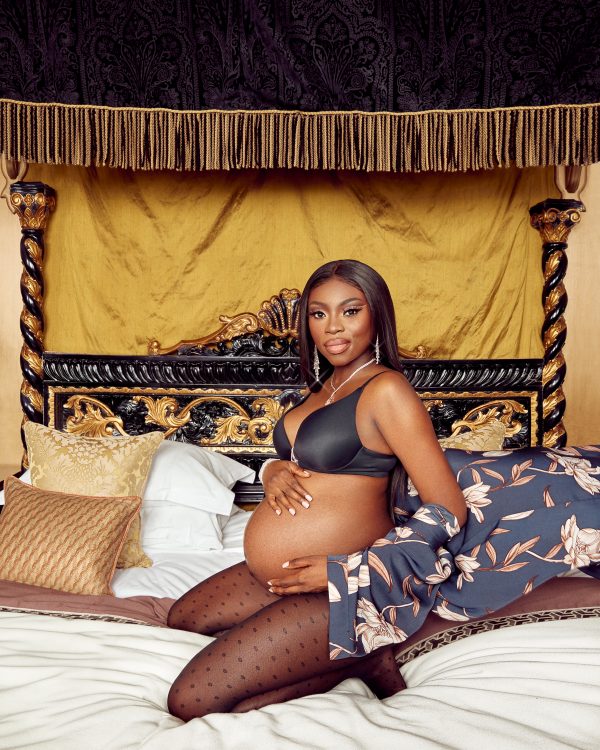 She added, "It's also about prioritizing certain things, whether we have a dedicated family day, or I give myself a day off, it's knowing when to say no more work and when to switch off. It's interesting, is there even such a thing as a healthy balance? If life has taught me anything, the best you can strive to achieve is a sense of internal balance and peace even if externally the balance is all off kilter."
She continued, "I mentioned before that it takes a village and I really mean that. Every 'successful' person especially those in the public eye, doesn't get to where they are alone; I've learnt the hard way that you need to be able to let go and trust the people that know better than you and have your best interests at heart."
It may have been over a decade since Patricia launched her YouTube channel and much has changed since then but some things never change and that is Patricia's reputation for being the voice of reason. I was keen to discover what Patricia would tell that young girl, who had no idea of what the next decade would bring.
She said thoughtfully, "I give really honest advice, people may love/ hate that about me. I would tell a younger me to be kinder to myself and to not lose touch of my free-spirit. I would also tell her that boys come and go so focus on yourself, it's funny how the tables turn who you think will be around forever, may only be there for a season. When you're so young, it's easy to get caught up over something you think is so major. The reality is, it's so minor in the grand scheme of things."
None of us could have predicted the power social media would have when Patricia started out back in 2009. It has revolutionised almost everything we do and it continues to move at such lightening speed that no one can predict what it will look like in another decade.
Patricia said, "In the future, social media will be one of those things that you either adopt or actively choose not to. In the same way that you smoke, or you don't. I'm raising my children to think more about the impact that they make on the world. I think that way they will have a purer and authentic view on what is put online and they'll have the strength of character and resilience to take it with a pinch of salt."
Patricia confessed that being a mother has changed her in many ways, such as bringing out the softer and more nurturing side to her character.
She said, "Being a mum is by far my favourite 'job'. It's taught me to be more sure of who I am, 'motherhood' doesn't define me, but it's definitely been the driving force behind my pursuit of success. It's also given me a lot of patience that I didn't think I had before. Mother struggles are real, but you just need to know that you are working hard to be a great example to your children."
Patricia prides herself on not taking herself too seriously, so having children hasn't made her more cautious or aware of the content she produces.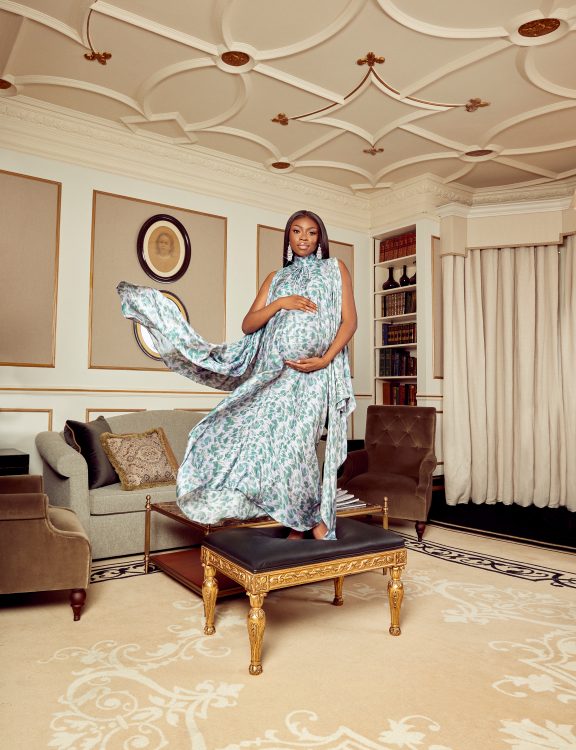 She admitted, "I have strong views which some people may find too much but I live in my own truth and that's important. I made a decision to pause on my separate family vlogging channel, as I felt it was important to actually live in real life and sometimes the lines get blurred too much. Now I choose what I share, when I share it and how much I share on my main channel and I think that strikes a beautiful balance."
With so much of her personal life in the spotlight, Patricia believes it is important to maintain an element of privacy for her family. I was keen to understand how she copes with so many people voicing their opinion about intimate areas of her life, such as her pregnancy, marriage and children.
She confessed, "At first it's hard to manage because you feel a sense of needing to overshare everything with your followers, but the older you get, and the longer you've been in the game, the more you realise what you'd like to keep for yourself. I don't look into any negative opinions – there's no point because people will have something to say regardless, so you may as well do you."
However, Patricia believes that the secret to success, especially on the internet is by always staying true to who you are despite what others may have to say.
She admitted, "I've been really open about my many failures, building things that haven't worked, pivoting on ideas, losing money and all the rest of it. Trusting the process is so important here. You just have to keep going and do it for the right reasons and hope that your time will come. Authenticity always wins, staying true to who you are and what you stand for."
Patricia's phenomenally successful YouTube channel with over 2 million subscribers is just the foundation for her empire. Patricia has her fingers in many pies, among them is the launch of The Break Social. It is her passion project, a place for women to come and get advice on everything from personal finance to careers. She is also an author of a best-selling motivational book 'Heart and Hustle" and has been an ambassador for global powerhouses such as L'Oreal and Diet Coke.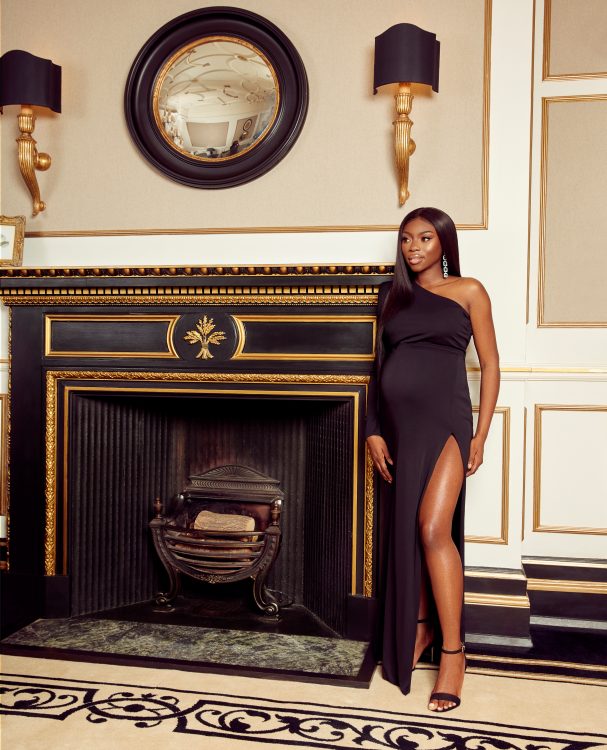 She revealed that her collaboration with MAC was one of her proudest achievements.
She said, "Growing up as a beauty fanatic, MAC was one of the biggest household names in makeup. I always wanted their products but I could never afford it so being able to create my own lipstick with them years later was definitely a defining moment."
As the sun sets on 2019, I think we can safely say that it has been a roaring success for Patricia.
She reflected, "2020 – my God it feels weird saying that. Well, I'll have a new addition to my family which is certainly going to be the biggest plan of the year. I can't wait for that. I've got some exciting projects in the pipeline, one I've been working on for over a year. We have so many incredible things coming our way, this is just the beginning."
She may be playing coy but she can afford to because her track record speaks for itself. Everything Patricia touches turns to gold.