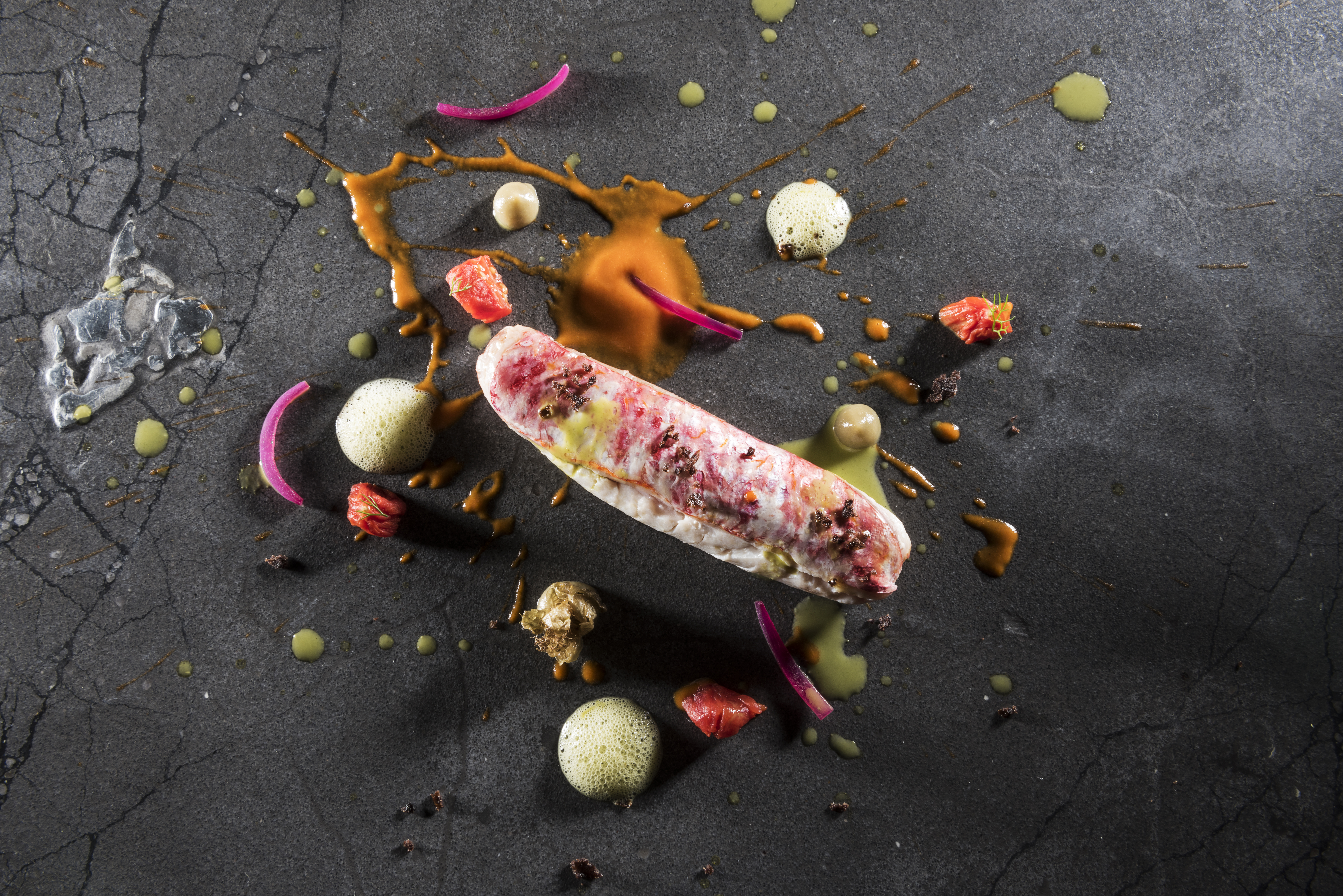 It's extremely rare to find a restaurant which is both of evident Michelin star quality in terms of its sublime food, service and the venues itself and yet is simultaneously understated, unpretentious and discrete. To this end the goal of chef Giulio Terrinoni has been perfectly achieved. Terrinoni is from a small town outside Rome named Fiuggi, indeed it was in Fiuggi  that he had his formative culinary experiences at the Grand Hotel Palazzo. However it's evident upon later reflection that Terrinoni's secret is that he has taken the very best of all of his career twists and turns along his remarkable gastronomic journey and combined them together to create something that is, quite frankly, pretty remarkable.
Terrinoni also worked at the Sheraton in Rome, before returning back once again to Fiuggi to work at La Torre and briefly alongside Fabio Tacchella the internationally renowned master of Italian fine dining. Terrinoni turned his sights back to the Italian capital once again when summoned to be the number two in the kitchen of the five star ES Hotel, and then the head chef of Panda Restaurant. What he brings to the table now (pun entirely intended) is a highly personal and sleek experience at his very own restaurant, sandwiched neatly between the majesty of the Rubens-filled Parrocchia Santa Maria in Vallicella church and the river Tiber. This restaurant is none of the than 'Per Me'.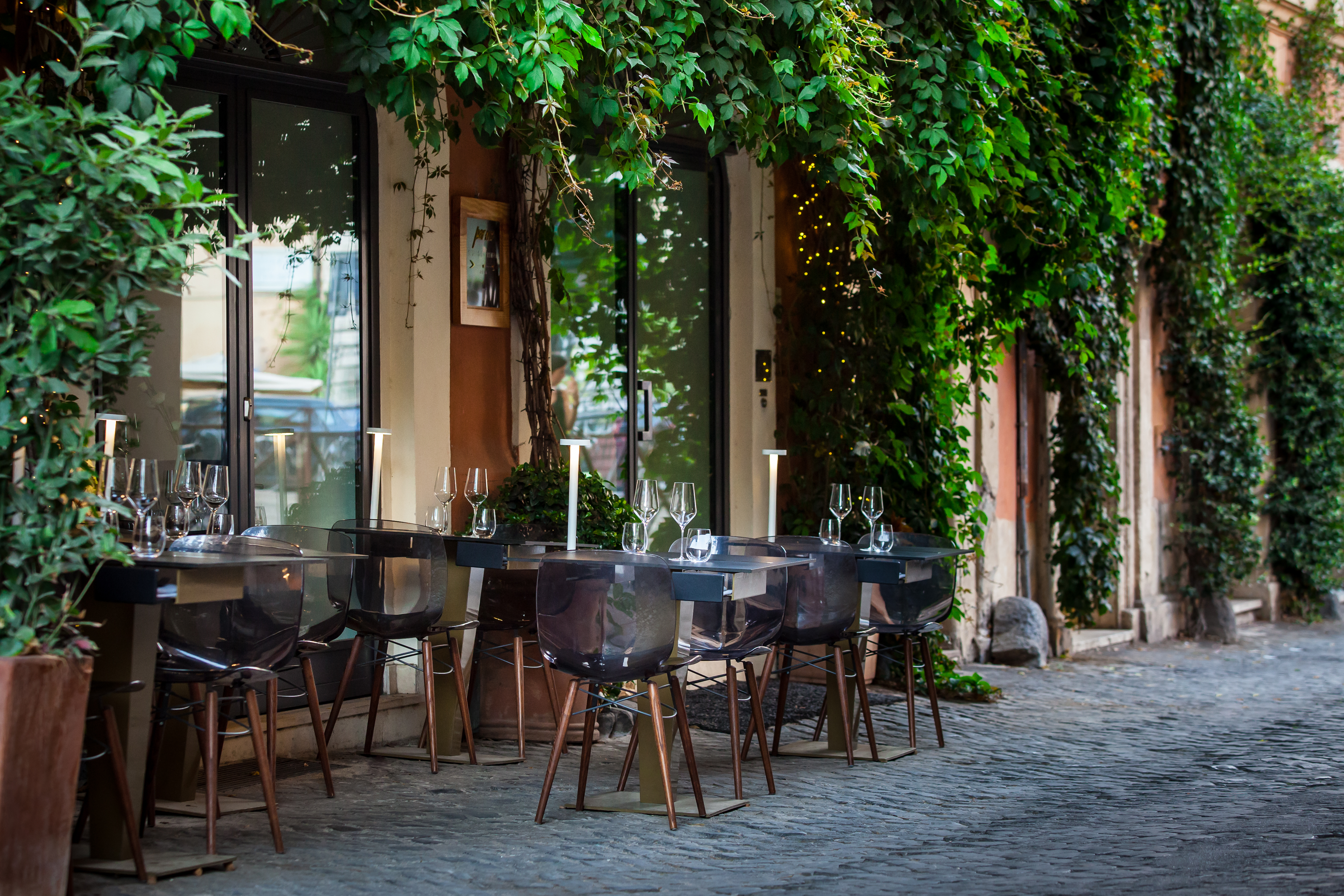 Per Me opened in November 2015, and having been open for just 11 months Giulio Terrinoni's magnum opus was awarded the much coveted and well earned Michelin Star. I learned that Terrinoni has a healthy fixation with sourcing the very best raw ingredients in order to create a truly unforgettable dining experience. The venue's decor is professional, clean and simple, blending rustic Roman style with modern classic. Dark lacquered wooden floor boards, black tables in front of black chairs but with a pleasantly rough wooden ceiling which I suspect was the original. The serene atmosphere that's impossible to miss is akin to the feeling of falling down a rabbit hole in an Alice in Wonderland-esque fashion, into a world where producing wonderful food served beautifully with magnificent wine is quite simply all that matters in the world. A sort of 'oasis of calm' feeling cuts through the frantic nature of 'The Eternal City' outside.
The service is as clean and sleek as Per Me's own style, and the atmosphere is one of gentle formality but coupled harmoniously with total discretion. Being the nosy parker that I am I tend to ask a hundred and one questions which I am sure is phenomenally tiresome to staff and chefs alike. However each and every one  of my queries right down the olive oil was answered with the level of detail that I love: no stone left unturned level. I was lucky enough to enjoy a full, no holes-barred, lunchtime tasting menu, and as always, I couldn't resist the addition of sommelier-paired wines on a course by course basis, which proved an extremely prudent decision.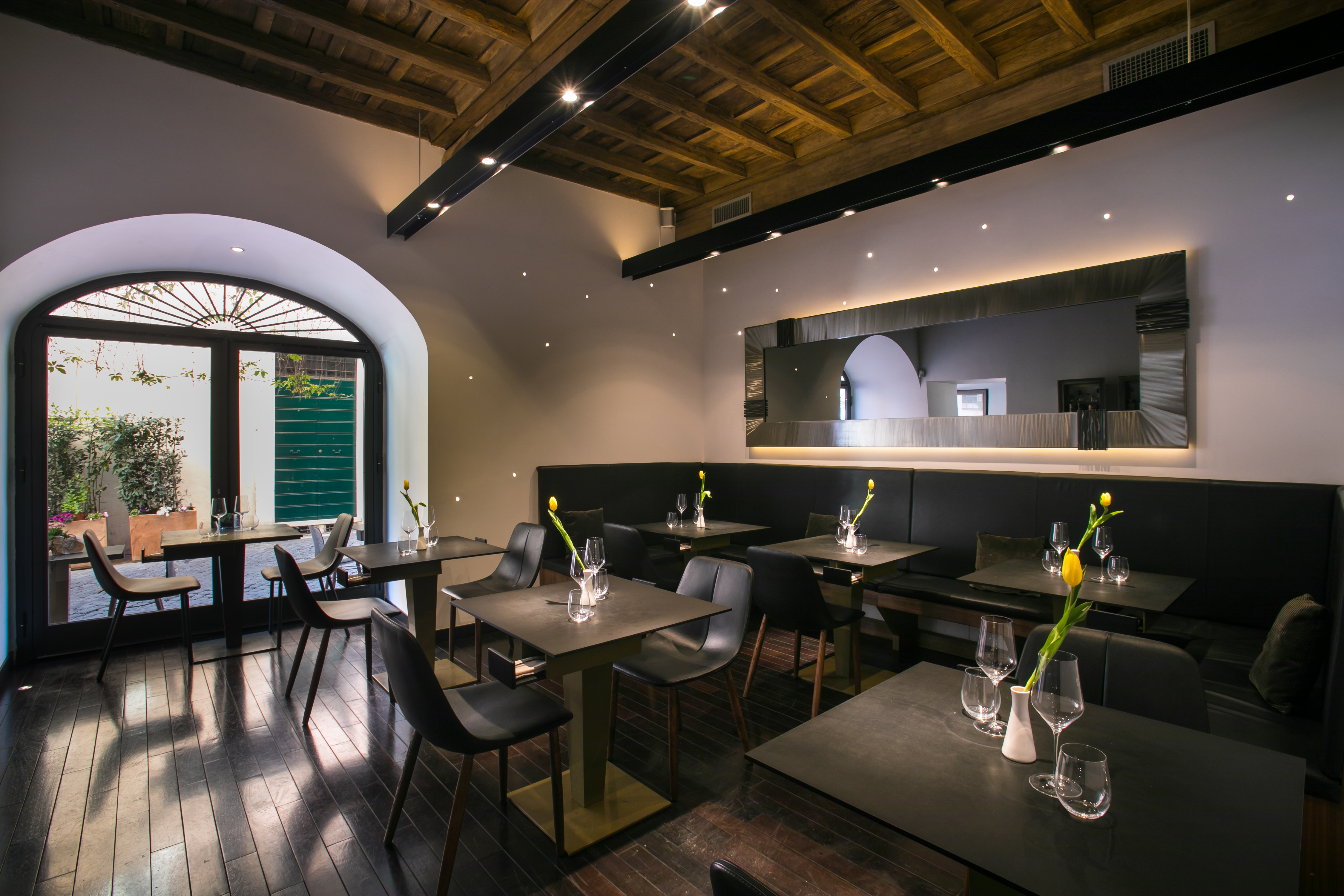 Lunch opened with a light, palate cleansing oyster and red onion sorbet with a little gorgonzola bread on the side, a fresh and delicate way to get the ball rolling – but from the off the immaculate freshness of the ingredients was clear. Then followed a Terrinoni spin, a marinated anchovy millefoglie (Italian take on a savoury mille-feuille) with an accompanying wild salad. This was followed by the most mouth watering roasted octopus that I've been fortunate enough to taste to date, and I like to think of myself as somewhat of a sea food connoisseur having been known to consume my body weight's worth at any, and every, conceivable opportunity. It was served with a lime and raspberry mayonnaise, a crisp balance to the richness of the octopus.
Next was 'burned' mackerel, which apparently really means 'brûlée-ing' the very outer of the fish using a chef's blow torch. The fish came with red cabbage and succulent burrata, surely an irresistible weakness for any fan of Italian food. A real stand out from this sublime tasting menu which entailed wave after wave of superb gastronomic triumphs from Giulio Terrinoni's kitchen was the chef's own version of the iconic Roman pasta dish, the 'cacio e pepe' spaghetti along with anchovies and courgette flower.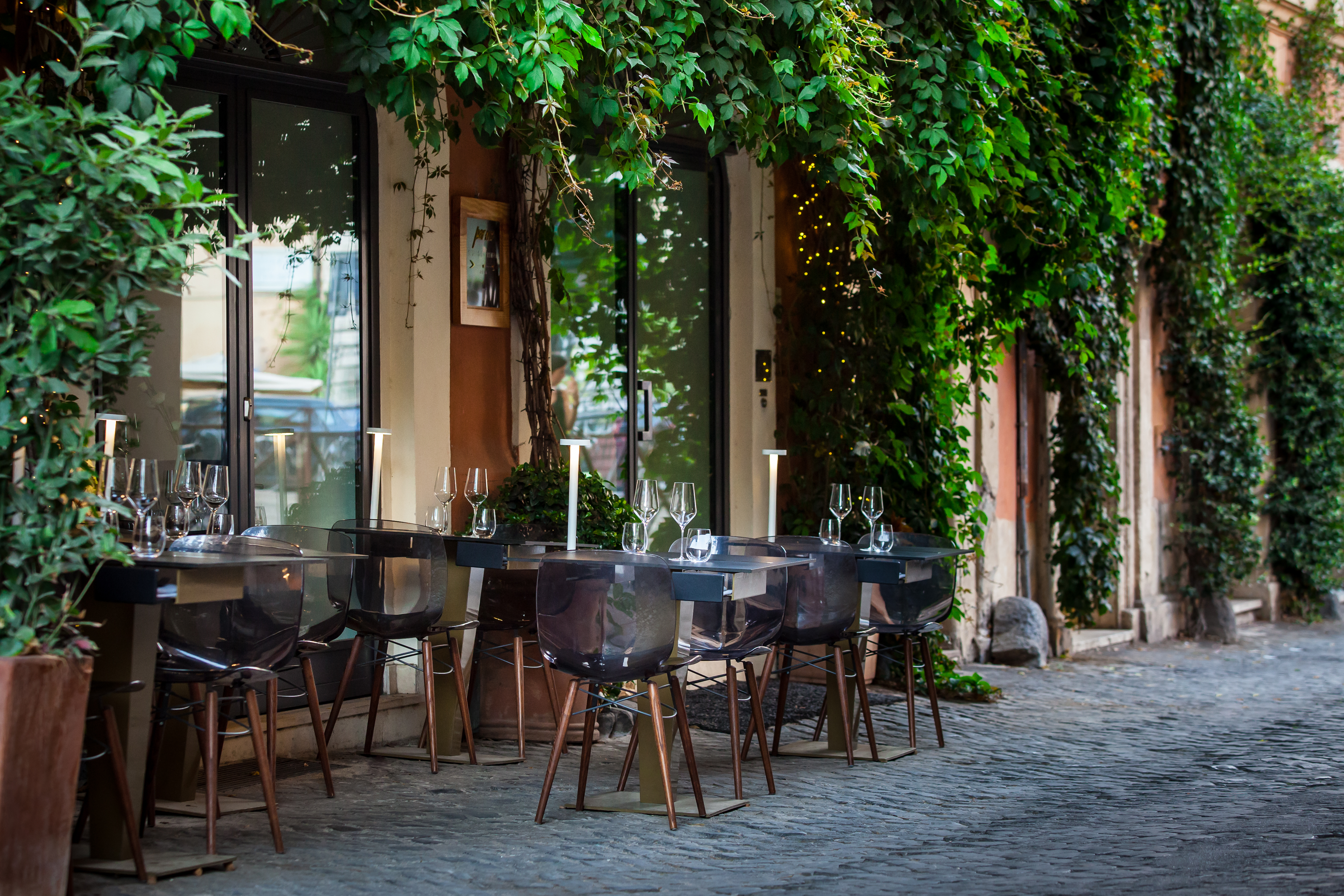 I would strongly suggest that you don't pencil in any strenuous activities after paying a visit to Per Me. It is quite clear that Chef Giulio Terrinoni's vision stretches beyond just creating and serving great, fresh food. The real focus is rather on being guided through gastronomic indulgence centred on bold new ideas blended with classic cuisine, which is surely a method of cooking which has been born of Terrinoni's varied previous professional posts, picking up small ideas which gave birth later to incredible creations in his very own restaurant.

Per Me, Giulio Terrinoni
Vicolo del Malpasso, 9, 00186 Roma RM, Italy