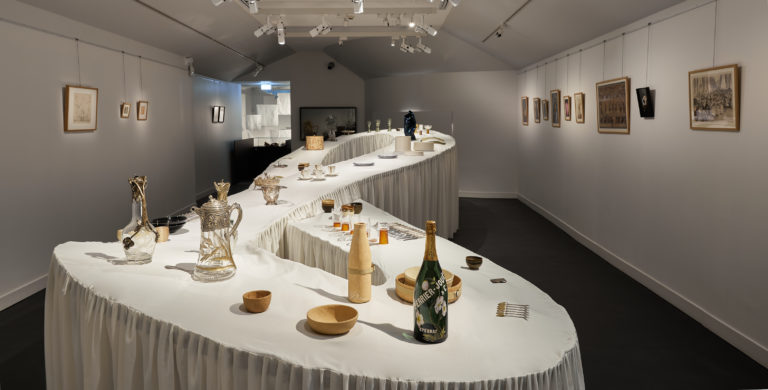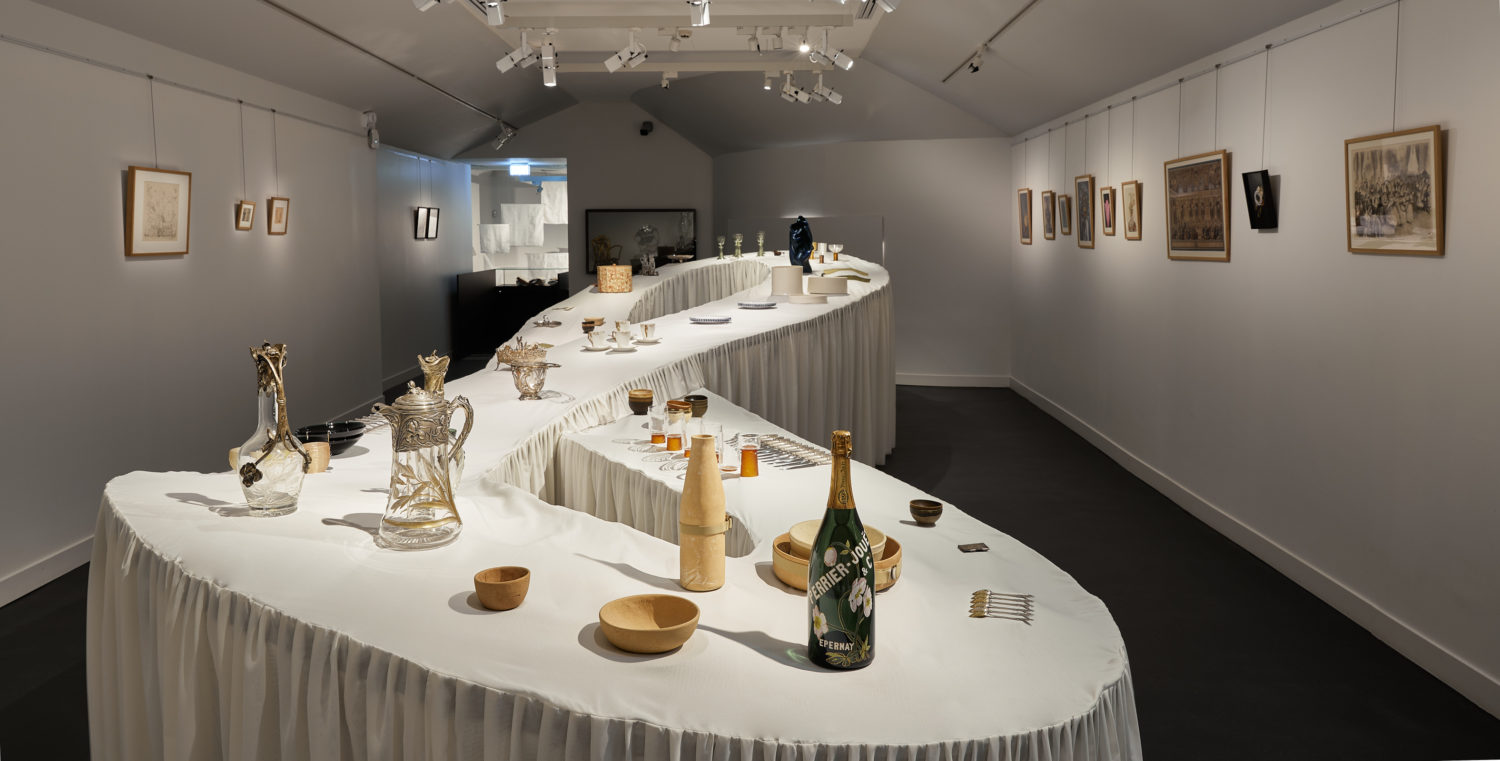 At the heart of Épernay's pristine Avenue de Champagne, set behind wrought iron gates, are the illustrious estates of Perrier-Jouët: Maison Belle Époque, Cellier Belle Époque and Château Perrier. The company's history is entwined with the history of the cobbled streets that lay before it, and the centuries old bricks that uphold the mansion's façades. Yet over 170 years since the Perrier-Jouët family first acquired Maison Belle Époque, the brand has embarked on a new project, which celebrates that very history, in a very twenty-first century way.
In 2023, Perrier-Jouët announced a new exhibition, Goûter le Monde, Le Banquet des Merveilles, or Taste the World, Banquet of Wonders, at Château Perrier's Musée du vin de Champagne et d'Archéologie régionale, which aims to showcase the history and beauty of dining. On display for the first time are some of the treasured pieces from Perrier-Jouët's private collection of Art Nouveau – the largest of its kind in Europe. Alongside antiques, contemporary artefacts are also shown, all of which express the joy of banqueting.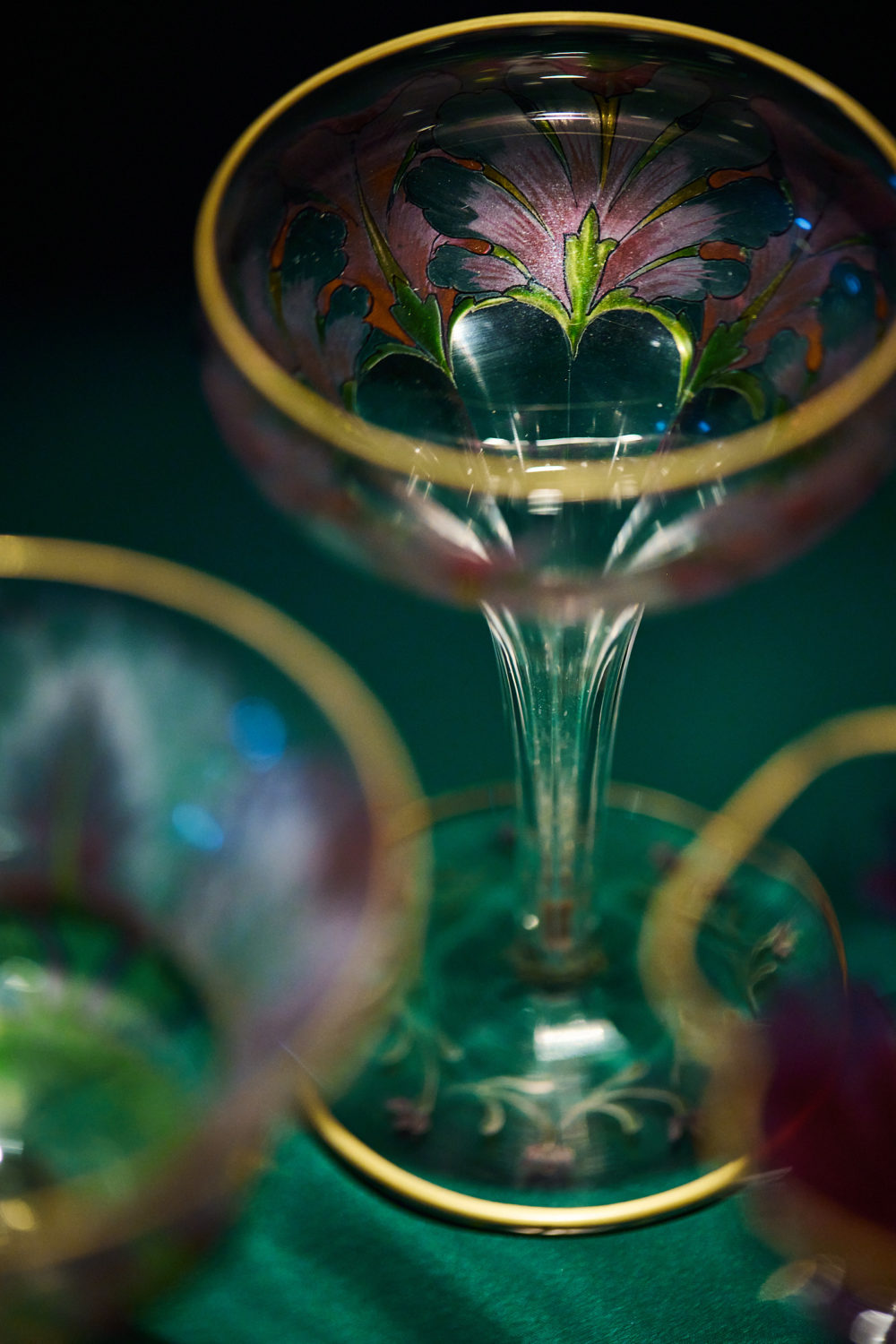 The galleries are set across a selection of meticulously curated rooms, which include items such as elaborately decorated glass chalices from 1880, Alice and Gavin Munro's 2018 Dietel Chair, part of a series of wooden furniture formed as trees grew, by twisting and restraining the shoot, and an infinity table topped with ornate cutlery, a surviving magnum hand-painted with the first Perrier-Jouët Belle Époque design, and a set of china cups with a hidden floral base that is revealed when illuminated.
The curator's ambitions were not just intellectual, but spiritual. The displays narrate a journey of decorated objects to personify their everyday usage; the idea is that they are not inanimate, but witnesses to the world and to the people who use them, and how our engagement with these objects imbues them with a memory and a life, ultimately manifesting an emotional connection.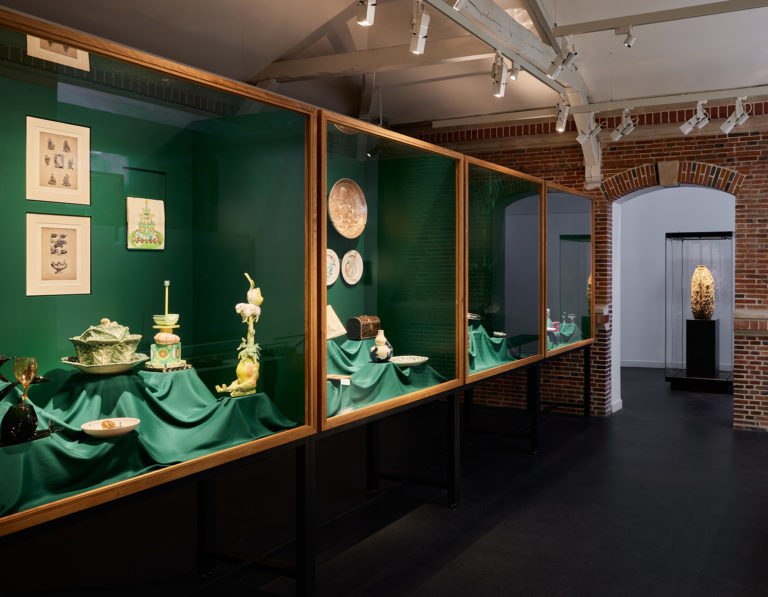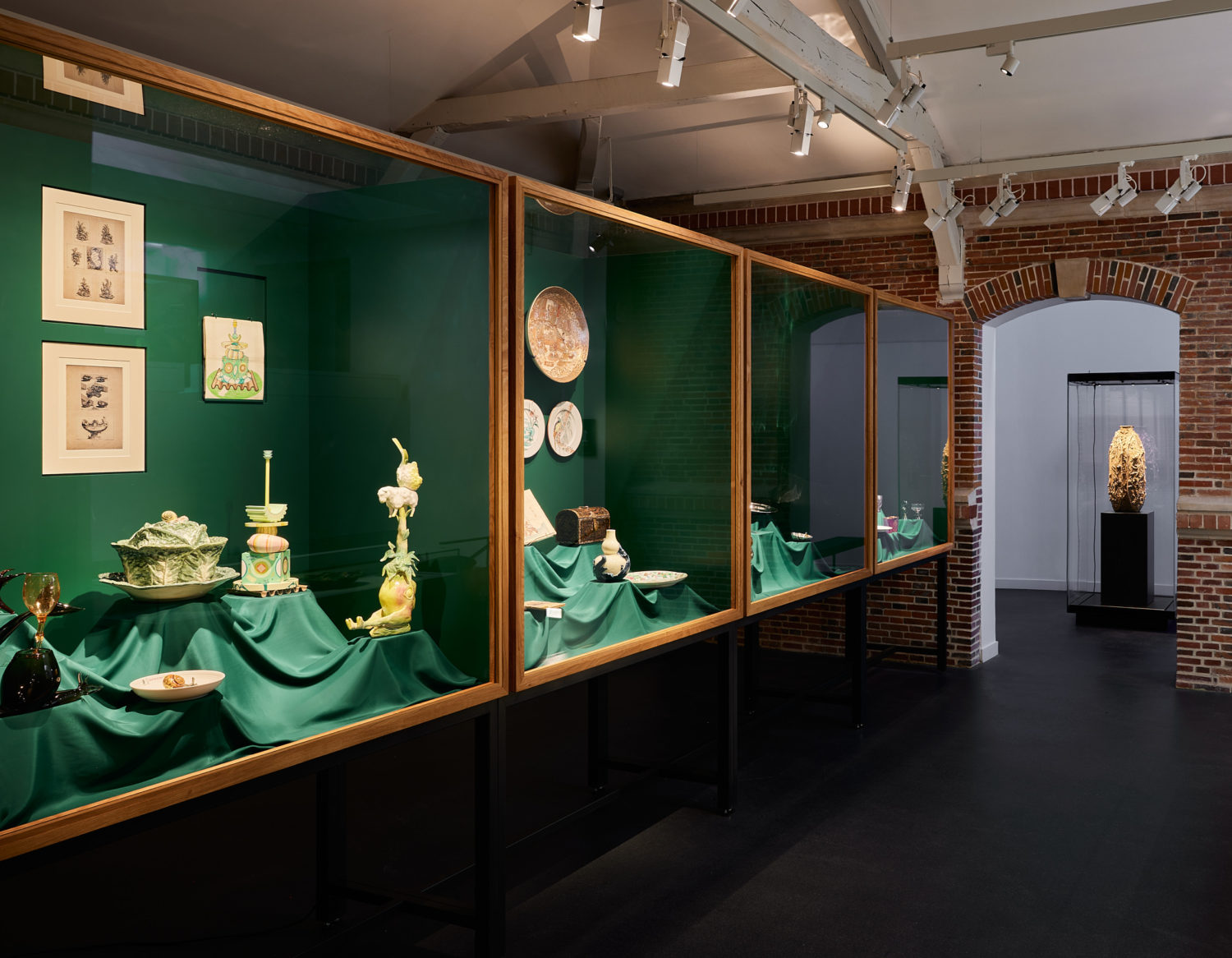 Much of the ideas that surround Le Banquet des Merveilles stems from the founding principles of Perrier-Jouët. It was in 1811 when a vision was born from the union of Pierre Nicolas Perrier and Rose Adélaïde Jouët, to combine their passion for art and nature with champagne. The couple built their business around this unique perspective, which had grown as organically as the nature that inspired them, transforming into a lasting brand that became a bastion for art curation, conservation and celebration. As the century progressed, so did peace, prosperity and optimism, which allowed for social affluence, scientific progress and artistic freedom and ultimately, the melding of Perrier-Jouët and Art Nouveau, at the apex of the Belle Époque or, the Beautiful Age.
Maison Belle Époque – the house acquired in 1850 by Eugène Gallice, business partner of the founders' son, Charles Perrier – is a monument to Art Nouveau and Perrier-Jouët's deep-rooted reverence for living art, with everything inside the home a historical artefact that can be interacted with. In 2015 the house was faithfully restored using traditional craftsmanship and became the mantle from which its artefacts could live and breathe in all of their intended freedom. The liberation of these precious objects from a glass museum box is a testament to the premise of the collection. A picturesque garden accompanies Maison Belle Époque, complete with a greenhouse that has been a base for botanical exploration and gastronomic development since the home's prestigious occupancy.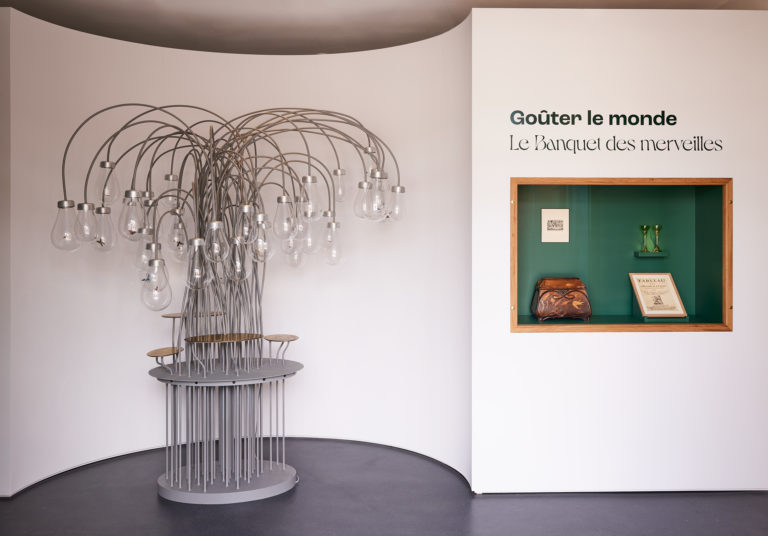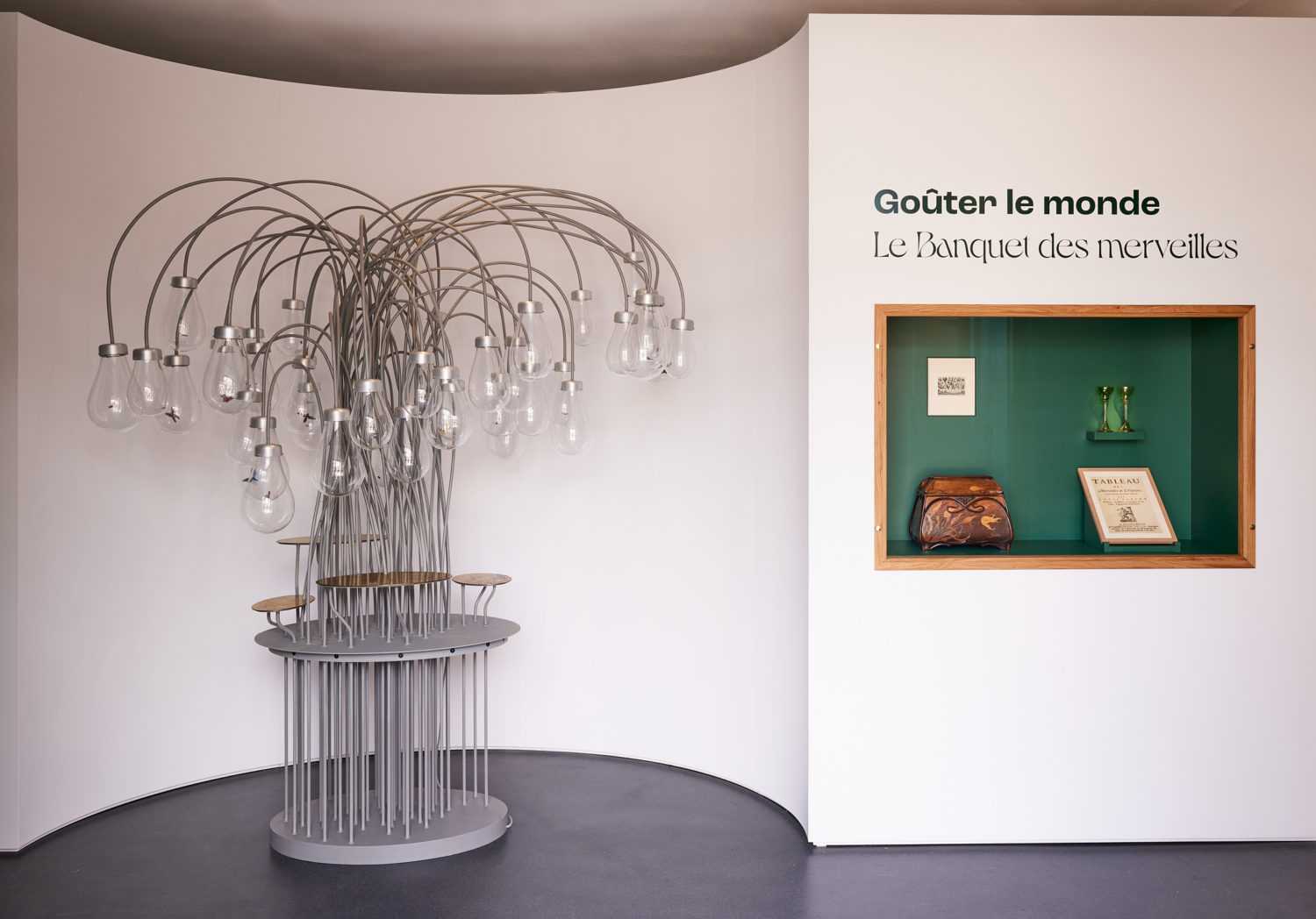 Perrier-Jouët's interest in elements beyond their wines, and their constant pursuit of artistic understanding, has heavily influenced the art world, notably through the elevation of decorative arts – a form that was initially disregarded. In 1902 during the height of Art Nouveau, artist Emile Gallé was commissioned to create a new design for the champagne bottles. He formed four magnums emblazoned with white Japanese anemones, which would later become known as the Perrier-Jouët Belle Époque.
Returning to handcrafted pursuits inspired by nature was seen as a rebellion against industrialisation, and it was thought that this shift would allow humanity to reject modernity and rediscover its own soul. To turn a bottle of champagne into a work of art was pioneering. Since then, each bottle produced has been imbued with that same significance, not just by sheer beauty of their design, but by encouraging the mantra that to celebrate life is to live well – usually aided by a glass of champagne.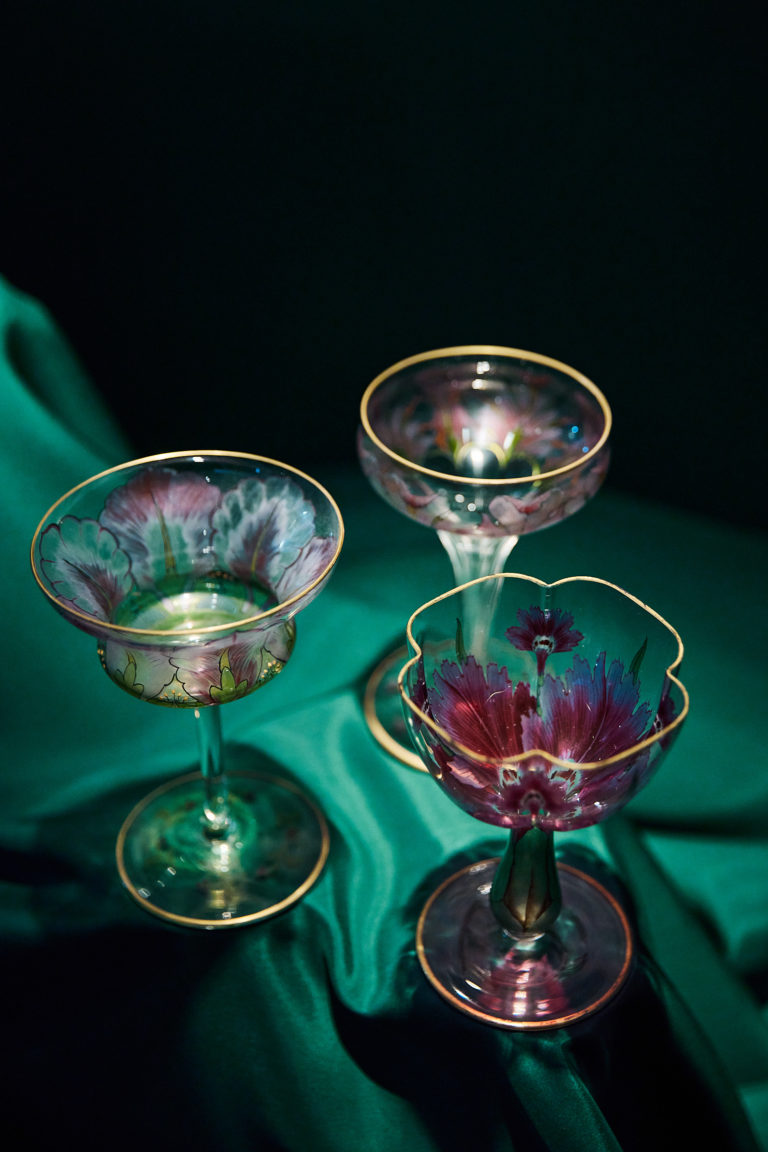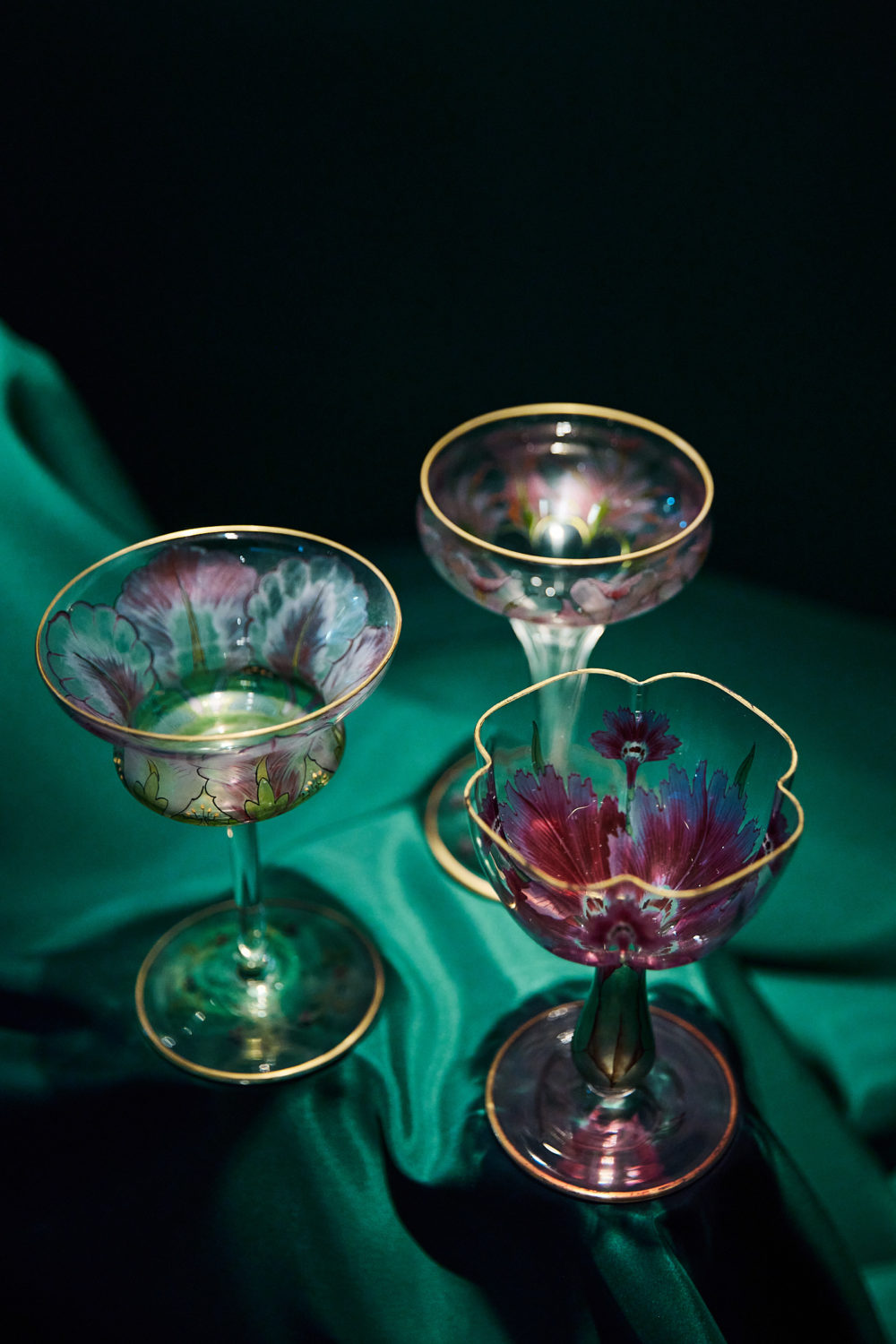 To launch the exhibition, Perrier-Jouët hosted the illustrious Banquet of Wonders: Delighting the World with a reception at Cellier Belle Époque, whose floral gardens map the wine cellars below, including a speech from Épernay's mayor. The final act of inauguration was held at Château Perrier, which hosted a manifestation of Le Banquet des Merveilles. A candle-lit entryway led into a floral wonderland; a contemporary expression of the Art Nouveau sensibility that had ushered in the twentieth century. Dinner was served by 3* chef Pierre Gagnaire and Maison Perrier-Jouët Cellar Master Severine Frerson, with champagne flowing in one-of-a-kind antique glasses.
The founding ethos of Perrier-Jouët, to unite champagne with nature and art, remains at the forefront of the brand's creative output. To create great champagne, you need nature and art. And according to the Belle Époque, you also need those elements to create a beautiful life. This exhibition is a reminder of a bygone philosophy, which aims to reconnect humanity with beauty, by leading you through a feast for the eyes, as well as the soul.
Goûter le Monde, Le Banquet des Merveilles is on display at Château Perrier's Musée du vin de Champagne et d'Archéologie régionale, which runs from 16th September 2023 to 11th December 2023.
@perrierjouet