As any skincare enthusiast will know, the quest for glowing skin is an arduous one that involves investing in trialling products and treatments. You've probably heard of, if not tried, the non-surgical facial Mesotherapy – a hugely popular treatment that involves a series of superfine injections of vitamins, minerals and amino acids being delivered into the mesodermal layer of the skin. Despite great results, for many the thought of needles in the face is simply terrifying and even if you don't have a needle phobia, the pain and redness after the treatment can put many off.

So when I heard that skincare guru Dr Philippe Hamida-Pisal, President of the Society of Mesotherapy and founder of PHP Aesthetic–Wellness, had come up with a ground-breaking skin treatment – LuminoVitaGlow®, that involves no needles at all, I couldn't wait to try it out.

With the promise of instantly radiant, clear and glowing skin, I headed to PHP on Harley Street to find out how the treatment works. A dermatology specialist, Dr Phillipe explained that he spent years perfecting the non-invasive treatment that replicates Mesotherapy because many of his clients wanted the same amazing results without the use of needles.

I'm told the treatment is suitable for all skin types and can immediately help with dull, tired and dehydrated skin, as well as redness, loss of firmness and loss of tonicity. Despite various flare-ups over the years, my skin is currently okay, there are no major problems apart from dehydration and winter lacklustre. After a short consultation, Dr Philippe adapts every treatment according to your skin's needs, so each treatment is customised.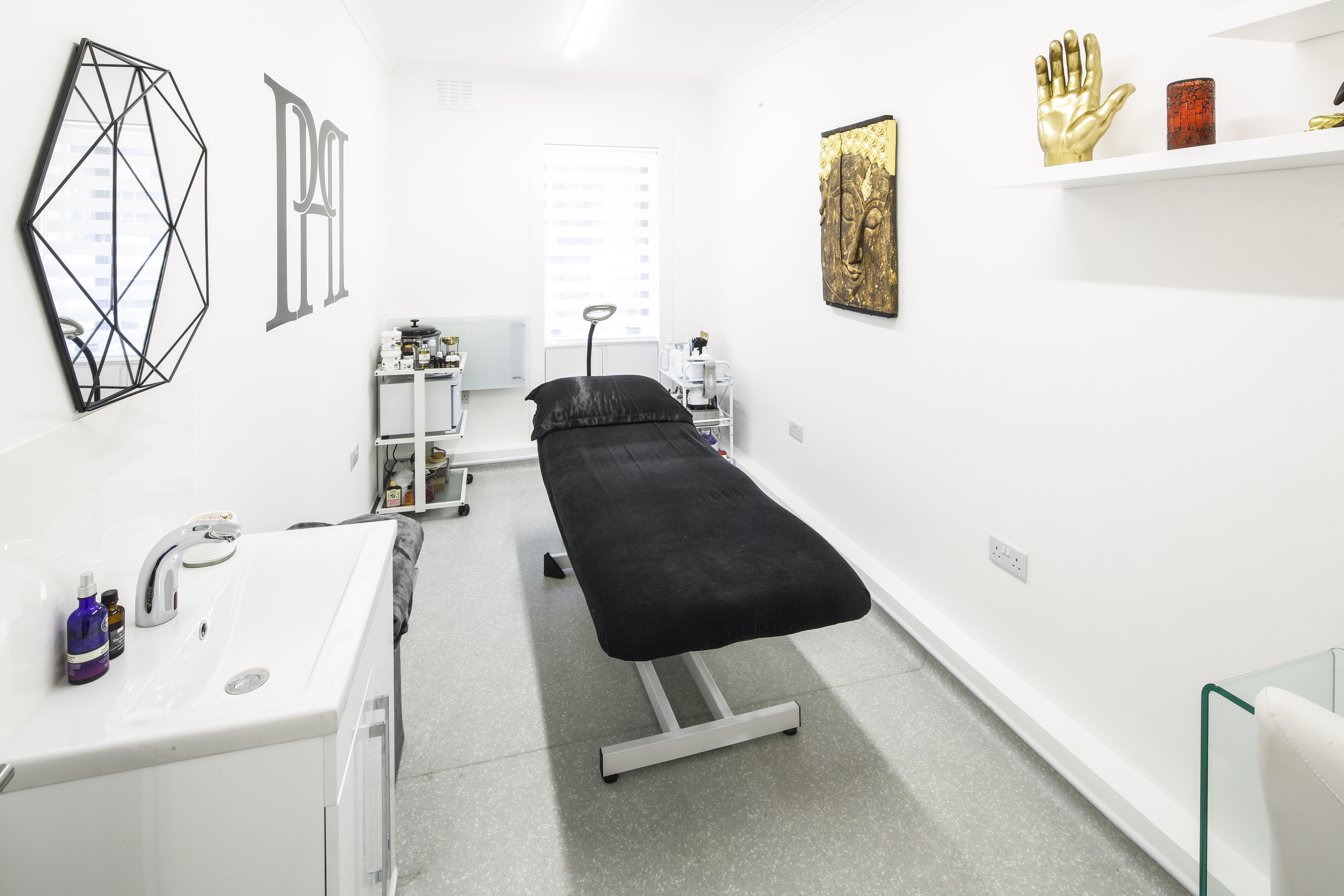 We start with cellular stimulation of the skin – a facial massage which is absolutely amazing. For about ten minutes, Dr Phillippe works the toxins out, draining them from my face and décolletage while I'm in total bliss. This technique can help lighten complexion, refine skin texture, reduce puffiness and smooth out fine lines and wrinkles.

Next for a light peel. Dr Phillippe selects the type of peel according to your skin type, with Light, Time and Bright Peels on offer. There's a slight tingling sensation as the acid mix is brushed on but nothing painful.

To finish, cryoLED is used to calm redness and inflammation. The light therapy helps to give amazing results, building collagen, correcting surface damage like sun damage, wrinkles, and reducing large pores.
After less than an hour (you can literally have this treatment during your lunch break) we're done. There's no downtime and you can put make-up on straight away if you want. But with glowing skin, you probably won't want to use more than mascara and lipstick.

For ultimate results, Dr Phillippe recommends having three sessions, two weeks apart. LuminoVitaGlow® is completely pain-free and a great option for needle-phobes and those looking for a non-invasive treatment with radiant results.

PHP
22 Harley Street (1st floor), Suite 8, Marylebone, London, W1G 9PL