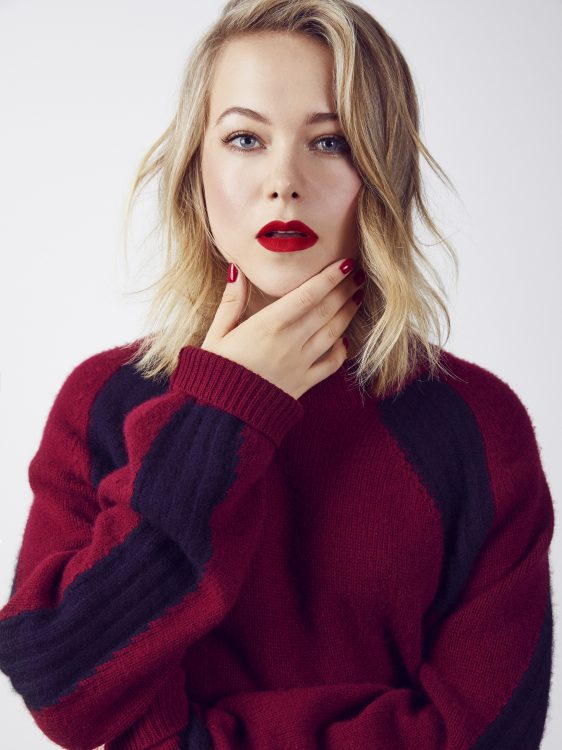 Television presenter, fashion designer and all-around girl boss – Poppy Jamie is now on a mission to help us look after our mental health. And the release of her groundbreaking mindfulness app, Happy Not Perfect, could not have come at a better time.
It was late afternoon in Fitzrovia, London, on a sticky end-of summer's day, and even after a long day of shooting Poppy Jamie flashed a warm smile and greeted me like an old friend.
The 28-year-old first made her name as a television presenter, and then as one half of fashion design duo Pop and Suki with model Suki Waterhouse. More recently she has been making waves with the release of her new, much-lauded mindfulness app, Happy Not Perfect, which aims to tackle the growing problem of stress and anxiety in millennials.
"We are in an emotional and mental health epidemic," Poppy told me. And she's right. According to the World Health Organization, there are currently more than 300 million people suffering from depression, and by 2030 it will be the number one cause of ill health. There is an urgent need for action.
"Often what we find with mental health is that we wait until we hit rock bottom and then we go, 'I need help'. But actually, it is about looking after your mind every single day," she said.
"There is nobody I know that doesn't suffer from bouts of sadness, anxiety or stress. Yet we never get told how to deal with it. We go through school, we learn to read and write, but nobody sits us down and says: 'This is going to happen when you feel a bit rejected, or when you feel sad, or when you have to experience grief.'"
After realising the seriousness of the problem, Poppy made it her "life's mission" to give people the tools to help manage their emotions. She spent two and a half years developing Happy Not Perfect, working closely with some of the world's leading designers of cognitive brain apps, as well as top medical professionals.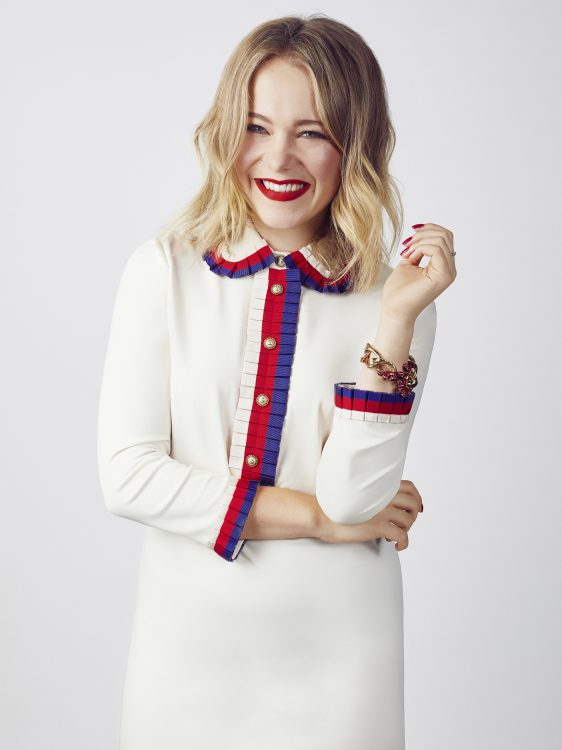 "I teamed up with a neuroscientist because for me it is really important that when we talk about wellbeing we talk about the science," she explained. "We need to start educating ourselves over how this mechanism, our brain, the most powerful muscle we have, is working. It took me a long time to learn the science to then try and put it into something that is accessible to everyone."
The app begins with a 30-second, calming breath-work session that teaches us to breathe from our stomach. It is a simple exercise but something that, Poppy informed me, nine out of ten of us do wrong. "You are using your neck and shoulder muscles for no reason," she said as I gave it a go.
"When you breathe not through your stomach it is the 'I am stressed breath', telling your brain that you are stressed when you might not even be. Starting every single day with belly breathing can reduce stress, boost your immune system, improve your digestion, help lower back pain and even help you sleep."
Other free features in the app's virtual experience, aptly named 'The Refresh' include a worry diary that allows you to virtually burn a list of your troubles with a Tinder-esque swipe of the screen; puzzles designed to focus your mind; positive mantras in meme form which you can forward to a friend; and a gratitude journal, which has been shown to increase people's serotonin levels by up to 30% after just six weeks of use.
There are more traditional methods of relaxation too, with 250 guided meditations tailored for a variety of different situations such as: worrying about exams, coping with breakups, helping insomnia; and something that Poppy calls "Insta-envy". "We have got a new series on managing comparison because we are in comparison overload," she told me. "Comparison is the thief of all joy."
"You've had a great holiday, you go on Instagram and see your friend has had a better one and suddenly your holiday was not as good. We allow people to steal our happiness. It can trigger feeling insecure in relationships and that can develop into jealousy. We need to constantly remember, because it is easy to forget, that everyone is curating a life that they want you to believe."
For all its positive, and Poppy admits there are many, especially for brands and businesses, social media has had a devastating effect on our mental health by tapping into our brain's natural reward mechanism. When something good happens to us like we win a race our we are praised for doing well at work, a chemical called dopamine is released, which triggers feelings of euphoria. It is the same chemical that causes many drugs to be addictive, and it is what fuels our obsession with platforms such as Twitter, Instagram and Facebook.
"A 'like' stimulates a dopamine release in our brain," explained Poppy. "You upload a photograph and you're getting likes and you're feeling good and then suddenly you don't get as many likes as you would want and then you're feeling depleted."
"Steve Jobs, who created Apple, did not let his kids use technology; he knew how detrimental it could be to their mental health. But all of us did not know the dangers until quite recently. We all jumped on social media thinking 'this is so fun'. But then suddenly we are all feeling more lonely, anxious and stressed."
So, what is the answer? Should we all be deleting our accounts and digging out our old Nokia 3310s? Poppy recommends a less drastic measure: a regular social media detox, as she herself practices, deleting the apps from her phone on weekends. "If you are going on social media every day and living your life through social validation it is a losing battle because you are constantly needing other people to make you feel good. We know feeling good is an inside job."
With Happy Not Perfect, Poppy hopes to create a movement that reminds us to focus on the things we truly value; to seek contentment in life, rather than constantly reaching for unattainable goals. "We are so affected by how we are brought up, our friends, what society tells us to do, it is very easy to forget what makes you happy."
So what makes Poppy happy? That's easy: working with best friend Suki on their luxury bags and accessories design business, Pop and Suki. The two met in a nightclub in Los Angeles and instantly hit it off.
"It's brilliant. Were both workaholics, so working together means that we can spend time together. And because we're good at different things, I could never do it without her and her without me. It's the nicest thing; my favourite days in the entire year are when we shoot together. It's so fun. We get our hair and makeup done and we are giggling and gossiping. I'm like: this is the dream, I get to work with my best friend."
Like all great ideas conceived between best friends, the inspiration for Pop and Suki came in the early hours, while the girls were living together. Suki was shooting a movie in the desert called Overnight and would crawl into bed with Poppy covered in fake blood and sand. "I would wake up and then we'd just be up chatting," revealed Poppy. "We always had a million ideas."
From the outset, the aim was to design a bag for any occasion, while paying homage to the pair's love for vintage pieces. "There was just this moment of realisation, because we couldn't find the perfect bag we loved, that we should create bags that go with everything. It wouldn't matter what you were wearing, whether you were going to a day or night event, you would have these bags that were minimal."
The bags are chic and sophisticated, with delicate pastel colours and retro oversized zips. Their latest design, the 'Takeout Bag', is fantastically fun and unique – a contemporary take on the traditional Chinese takeaway containers used in America. The style comes in an exciting variety of materials and patterns, and interchangeable chunky chain straps.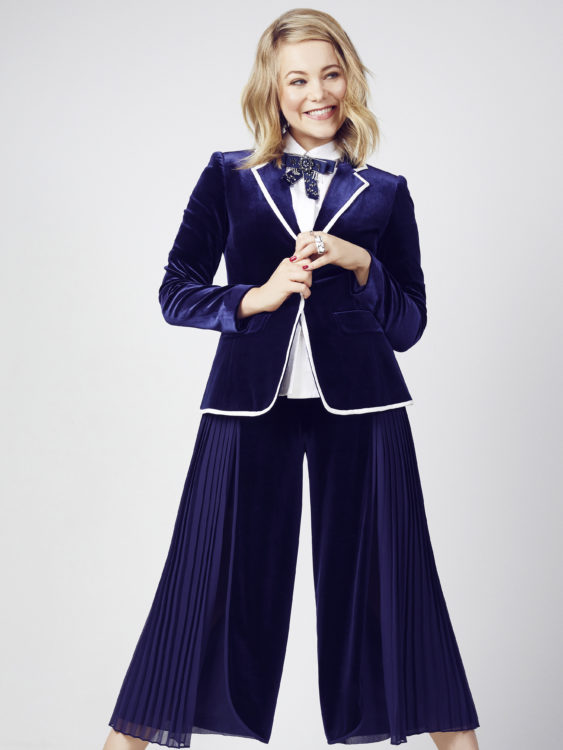 Many of the bags can also be customised to have names on them, a design feature that Poppy explained was inspired by the fact that when they lived together her and Suki were "like sisters and would always have each other's stuff."
And they have really hit on something. In the two years since Pop and Suki was founded, the brand has garnered an impressive fan base that includes some of the biggest names in the entertainment business, from Emily Ratajkowski to Lena Dunham and even, much to the excitement of both girls, Lady Gaga.
"We were like 'No way!'. We love her so much," exclaimed Poppy. "It is really exciting for us to see the people that wear our bags. We care so much about them and so much love goes into making them that when anyone wears them, celebrity or not, it's just the best feeling in the entire world."
Juggling two businesses does not come without its challenging days; Poppy admitted that her dating life has taken "a bit of a hit" because of the sheer volume of work and travel involved. But by surrounding herself with positive people and practising a few simple exercises that help maintain a healthy mind she has equipped herself with the emotional tools necessary to tackle the stresses of everyday life.
"Happiness is not the absence of problems, but the ability to deal with them," she mused. "Happiness is so different for every single person but society tries to give us the same prescription. We all now need to start looking after our minds – learning that emotions are just signals, they are never permanent, they are always temporary. Then we start to understand that when we have a down day it will pass. It is like rain, we are in a thunderstorm right now but it will pass."
Photographer
Saskia Lawson
Stylist
Craig Hemming
Stylist Assistant
Keenan Lawrence
Make Up Artist
Louise Hall using Chantecaille
Hair Stylist
Narad Kutowaroo using Unite Hair
Nails
Yasmine Elwakil using Artistic
Location
Smashbox Studios