Take a London beauty tour and visit some of the top self-care stops that were our first port of call after lockdown rules eased
Beauty lovers, rejoice! After months of spas, nail bars and hair salons all being closed due to COVID-19, there has never been a better time to support your favourite beauty venue and try out a new treatment, especially now that most beauty services have been given the green light. If you are in serious need of a massage after slumping over a laptop while working from home, we highly recommend booking in with Gemma at Urban Retreat who will sort out knots and tension pronto.
Feeling like your cheekbones need a boost either via the aesthetic method or a non-invasive procedure, try out the Lovely Clinic or get your workout face sculpting session in at Face Gym. And for those for whom waxing is a number one priority, you are in safe hands with the team at Strip. Still wanting a beauty fix, but don't fancy leaving the house? Secret Spa will deliver five-star treatments right to your door.
Some venues, like Urban Retreat, are offering post-lockdown treatments to get you back to your best, from a complete inner body cleanse experience to a beauty essential package with hair and nails and many more. As we head towards Christmas, now is the time to get preened and prepped!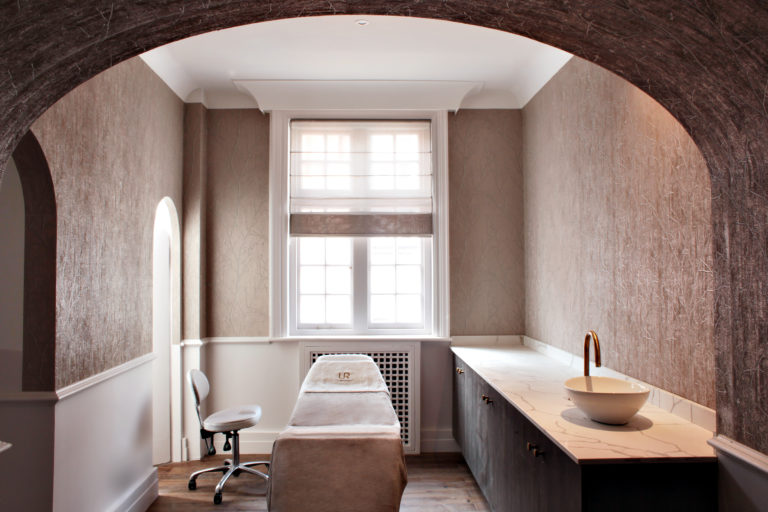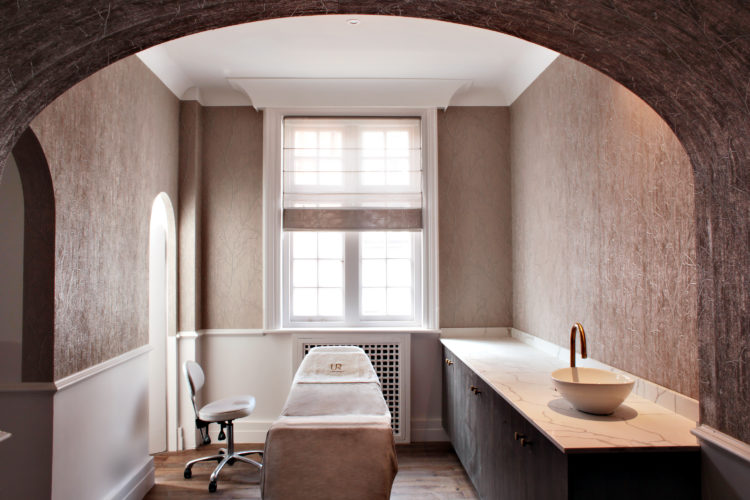 Urban Retreat: for all your beauty treatments under one roof
Urban Retreat offers a wide range of spa treatments for all your skincare needs in a tranquil hideaway in the heart of Knightsbridge. Situated inside the White House, which boasts five storeys of wellness, this elite spa and beauty destination has been delivering first-class treatments to Londoners and visitors for just over a year now.
Once you try it you'll realise there is no other comparison in terms of luxury beauty treatments. Inside you'll find a hair salon, the first and only CND nail lab in the UK, facials and body treatments galore and from October you'll even find Dr. Medispa at Urban Retreat. There's even a new post-lockdown beauty service where you will get pampered from head to toe… literally.
Like many others, lockdown led to a change in my plans and I went from Bride-to-Be to Mum-to-Be in a matter of months. As a result, I was in definite need of a little R&R. I was treated to a one-hour pregnancy massage, created for aching and tired muscles after too many months of working – and working out – from home.
The massage pays special attention to the areas where you hold more tension when pregnant, such as your back, legs, arms, hands and feet. Your scalp also receives a heavenly relaxation massage that may even make you drift off. Ensuring your body is professionally positioned, with added pregnancy pillows for bump support, this indulgent treatment will leave you feeling energised and like a weight has been lifted off your shoulders after just one visit.
It goes without saying that the attention to detail here is impeccable. Urban Retreat – we will be back very soon for a top-up treatment!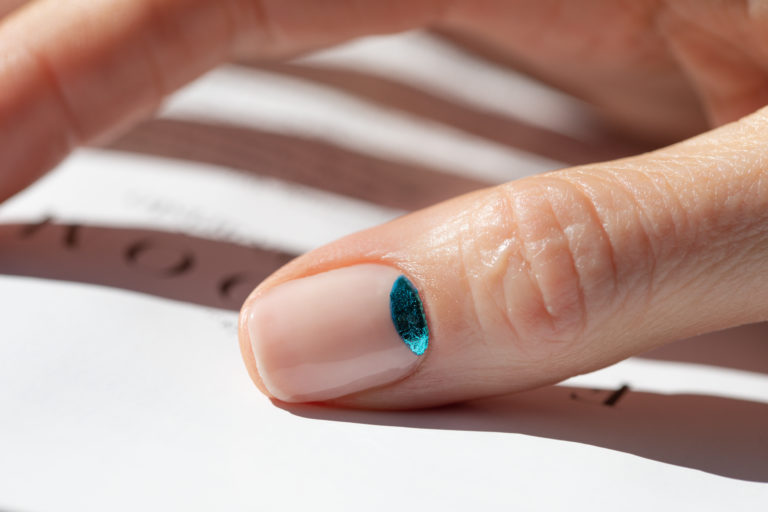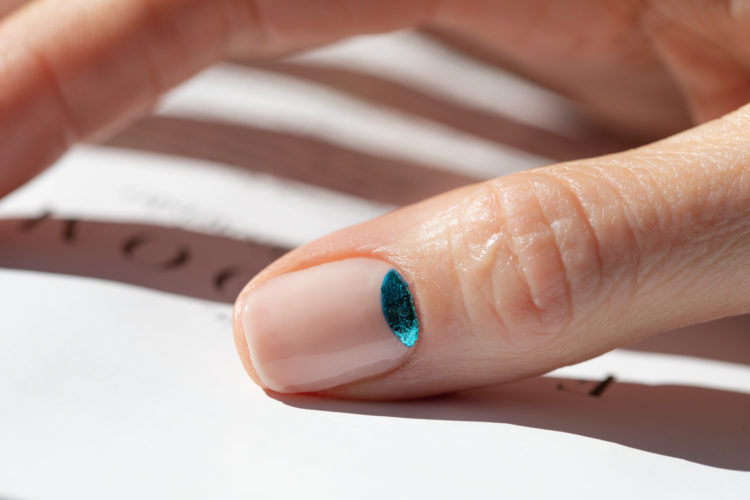 Nail art at DryBy
Believe the hype –DryBy is the salon to book if you want elegant nail art. There is a reason why this super-stylish nail bar has such a cult following. Boasting chic interiors in a colour palette of dusty pinks and navy teamed with bare wooden floorboards, plush high-back pedicure chairs, velvet benches, draping curtains, mood lighting and perfectly displayed nail colours ‒ basically all the Instagram material you could hope for. It is ideally positioned moments away from bustling Oxford Circus on Mortimer Street (right next door to Psycle).
At DryBy you will find professional nail technicians delivering a first-class service: they will clip, buff, trim and paint their way to your best manicure yet. Expect CND Shellac manicures, express manicures, luxury pedicures and nail art with a wide range of designs to choose from – or opt for your own creation. Whether you are looking for an autumnal look or seeking an elegant, clean bridal mani from the team behind Megan Markle's Royal wedding nails, DryBy is a must-try.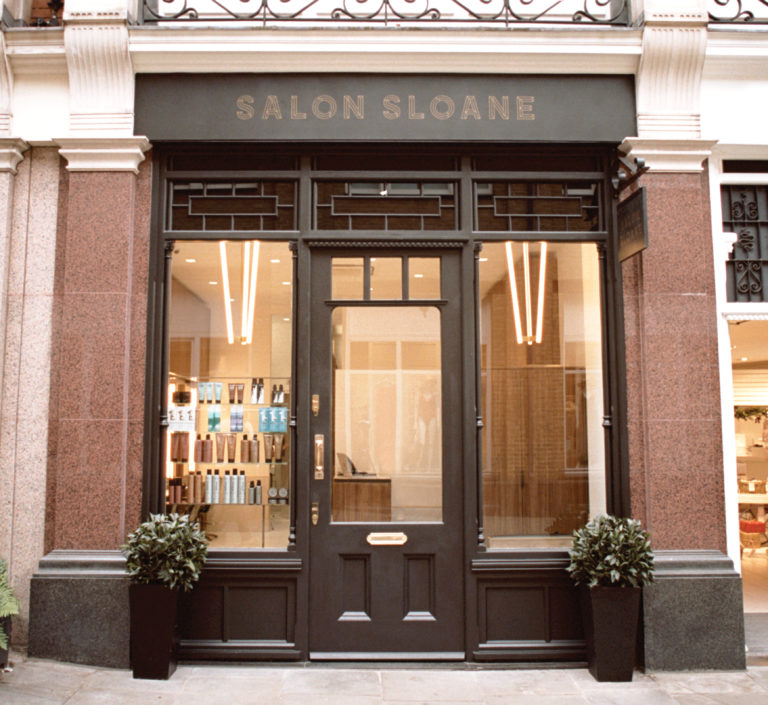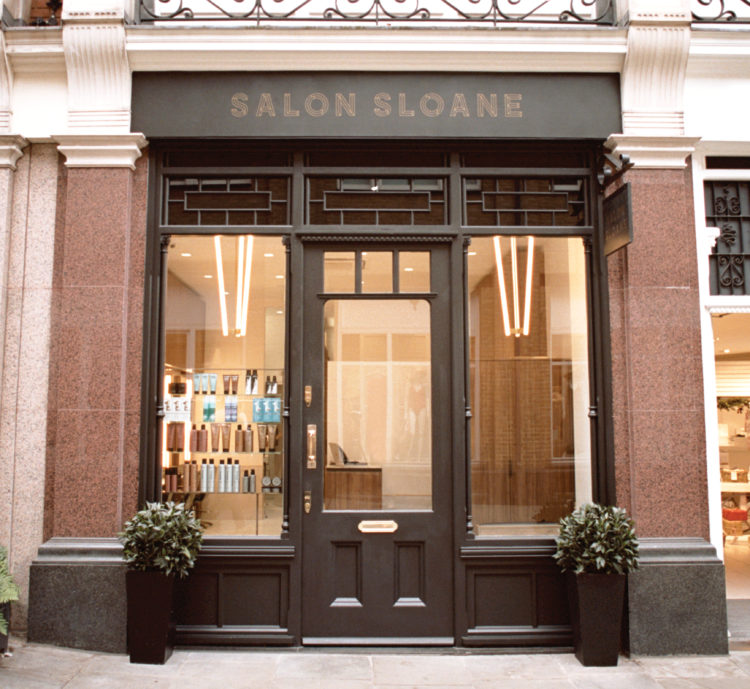 Salon Sloane's Famous Hair Filler Treatment
Situated along the beautiful street that is Pavilion Road, a foodie, fashion and beauty lover's dream in the heart of Chelsea, it's easy to see why Salon Sloane attracts such a celebrity client base with dedicated fans booking in for weekly blow dries. I headed to the renowned salon to test out their transforming hair filler treatment, which launched in the salon last year and has been a hit over the past couple of months, especially where clients want to revive their post-lockdown locks with a serious moisture and conditioning boost.
The secret formula of the treatment includes the purest form of hydrolysed keratin, which is made up of nurturing, hair-enhancing minerals and protein. This transforms hair, adding gloss and thickness by targeting the hair shaft, filling in the gaps caused by breakage and strengthening weak hair strands.
If you want to achieve the best condition for your hair, especially if you weren't born with thick hair and don't want to resort to constant use of volume products like dry shampoo to add body, then this is the treatment for you.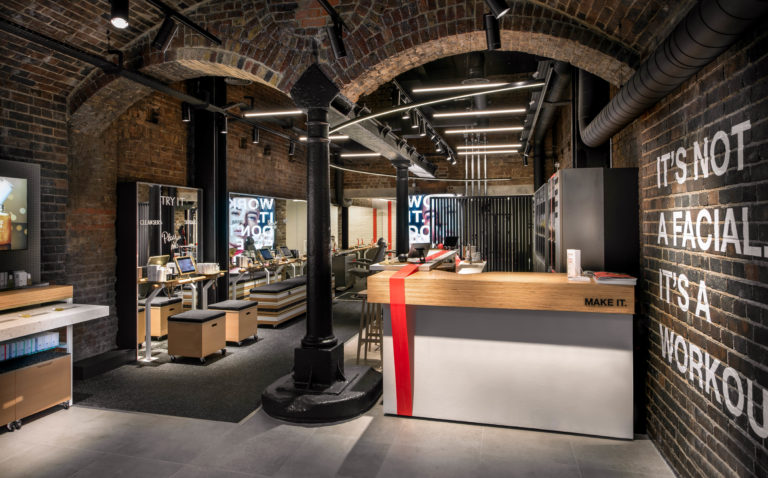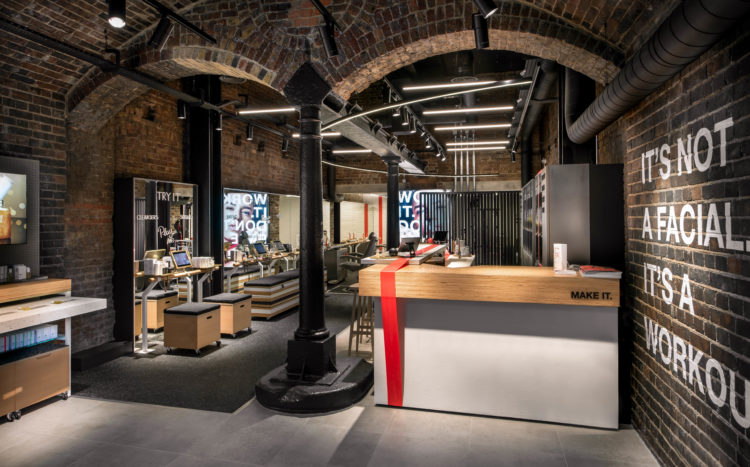 A Facial Workout Like no Other at FaceGym
There's a reason why FaceGym is renowned as 'the facial workout like no other', as it targets the 40+ muscles from the neck upwards. A FaceGym workout increases blood circulation to make the face feel fuller, lifted and tighter. Just as though you were in a gym class for the body, a FaceGym trainer covers a full-on circuit workout with a warm-up, cardio, toning session and a recovery cool-down. Reserve your spot for a signature sculpt workout, clean + lift, Cryo contour or their most advanced high impact workout: radio frequency. Think of this as a Barry's Bootcamp workout for your face.
You'll find seven UK locations to get your FaceGym fix, including the newly refurbished Kings Road branch that has been serving a host of celebrities, who love the natural facial lift results. To celebrate FaceGym's reopening you can now take advantage of the latest offer: buy a course of three workouts and get one free. Result.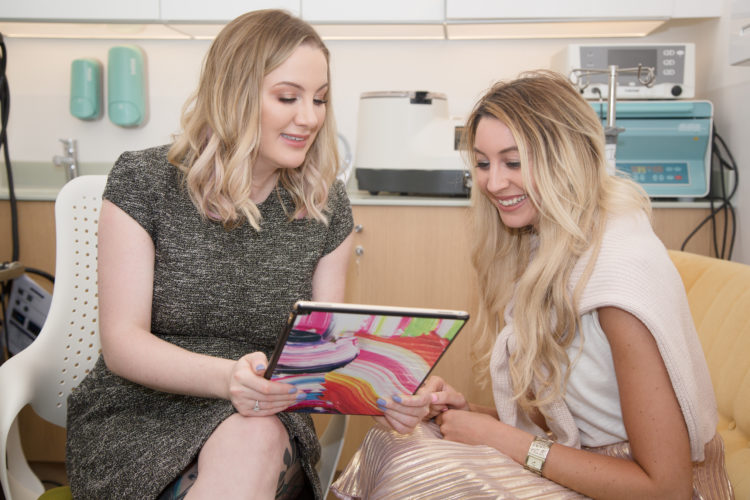 The Lovely Clinic For Subtle Aesthetic Treatments
Situated inside the Dr Thomas Clinic in Chelsea you will find the Lovely Clinic, one of London's best medical and cosmetic aesthetic centres. Launched in 2013, it has a long list of clients looking for a unique patient-centred approach to enhance 'a better version of themselves'. Customers love the discreetness of the location, not to mention the array of treatments on offer.
The clinic has seen a post-lockdown rise in clients undergoing lip and lower face treatments, especially now people are able to cover up any swelling and bruising with the addition of a protective face covering. Whether you are in search of a subtle procedure (Botox, lip fillers and cheek fillers being some of the most popular treatments on offer) or an acne solution that delivers results fast, The Lovely Clinic has it covered. You can also catch Dr Sarah Tonks demonstrating some of her finest work and simplifying treatments on her YouTube channel.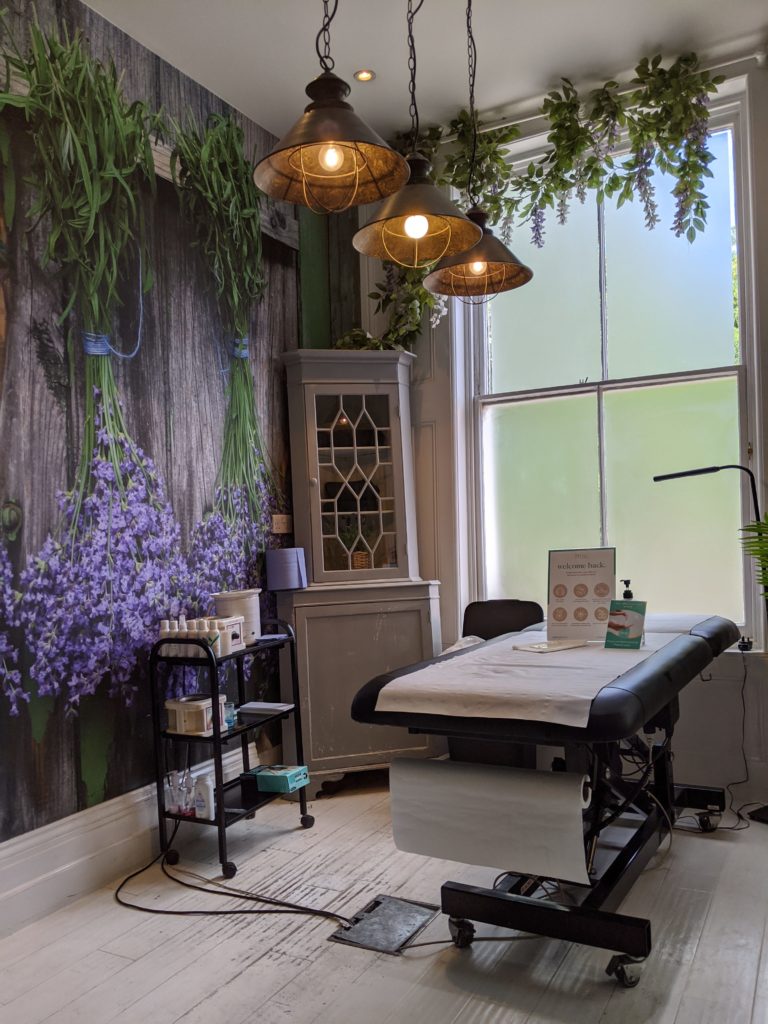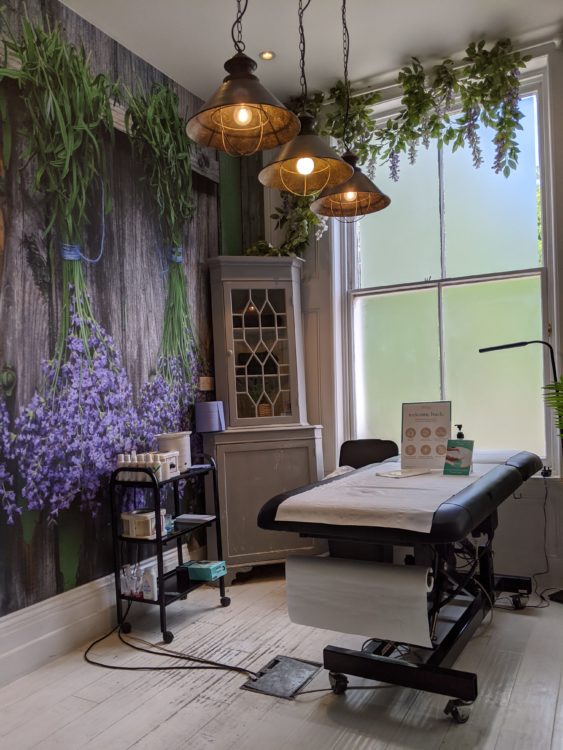 Waxing Maintenance at Strip
Launched in 2005 and still flying the flag high as London's number one waxing salon – and with a celebrity clientele to match, think Victoria Beckham, Sienna Miller and Rosie Huntington-Whiteley to name just a few – Strip is like no other waxing bar in London. Once entering one of five central London locations (or the branch in Essex) you will feel an automatic sense of calm, like you are in a luxury boutique, which helps distract first-timers who might be worrying about the waxing process and the potential pain involved.
At Strip waxing is done differently. Using only Lycon wax, which minimizes discomfort and won't aggravate the skin, you can rest assured that hygiene is their number one priority, even more so post-lockdown, where no waxing double-dipping happens.
Each treatment room is themed according to the wax used, from chocolate, to apricot and lavender. Clients can request their waxing preference when booking in a treatment. With TVs on in each room, you will be easily distracted, not that you need distracting as it's a virtually pain-free experience at Strip, with skin left smooth and smelling so good. You'll also find a curated edit of some of the best lingerie, swimwear and skincare brands inside each location, so why not indulge in a spot of post-wax retail therapy? What better way to show off your wax than with a new set of lingerie?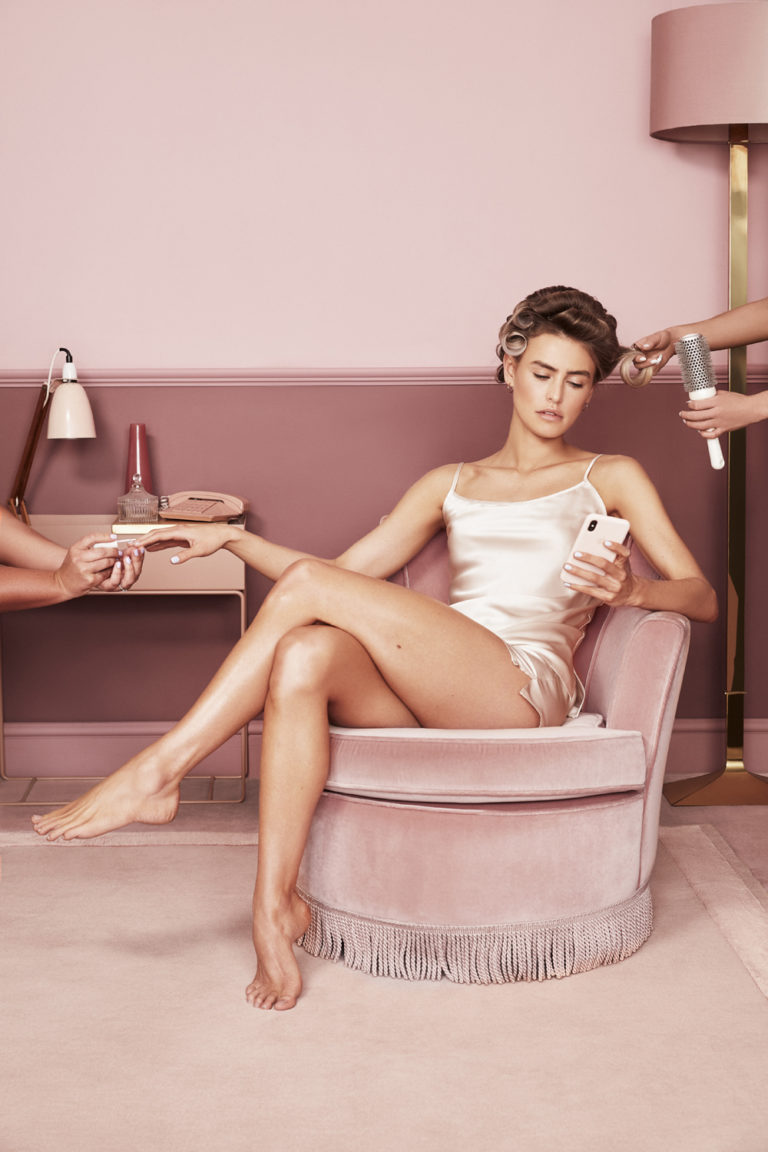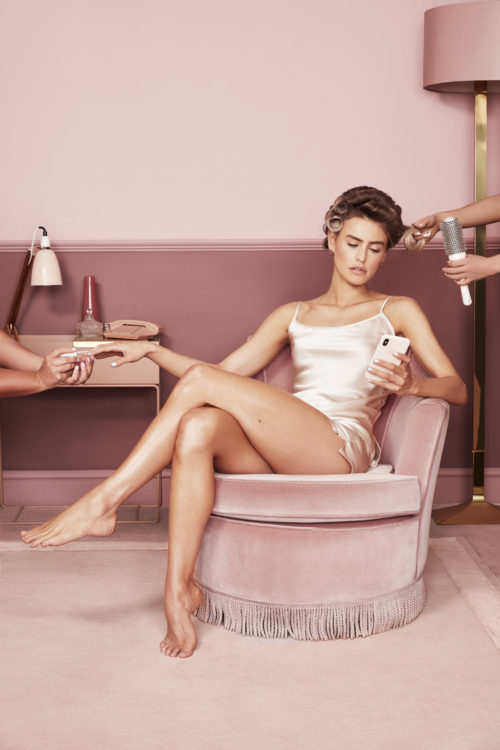 Secret Spa When You Don't Want to Leave Home
Still a little cautious about visiting a beauty venue? Well, fear not. Secret Spa is the go-to app for all your beauty needs in the comfort of your own home. Schedule some TLC with a highly professional beauty expert who will visit your pad and perform whatever treatment you desire. If you fancy prolonging your summer glow, book in for a spray tan and team it with a pastel-toned pedicure to make your tan pop. Or maybe you're in the mood for an Oskia glow-on-the-go facial, or perhaps a massage? This is always our number one choice as, let's face it, who fancies the journey home after a massage?
You can even make a day of it and add as many treatments as you fancy, creating a whole mini spa session at home and leave the house looking and feeling more confident and relaxed than ever. What's more, you can book in as early as 6am and as late as 10pm for all those pre- and post- work appointments.
Post-lockdown you can expect a number of safety measures in place. Beauty professionals will arrive in personal protective equipment and demonstrate the highest hygiene and safety standards throughout, so you will feel safe and protected at all times during your treatment/s.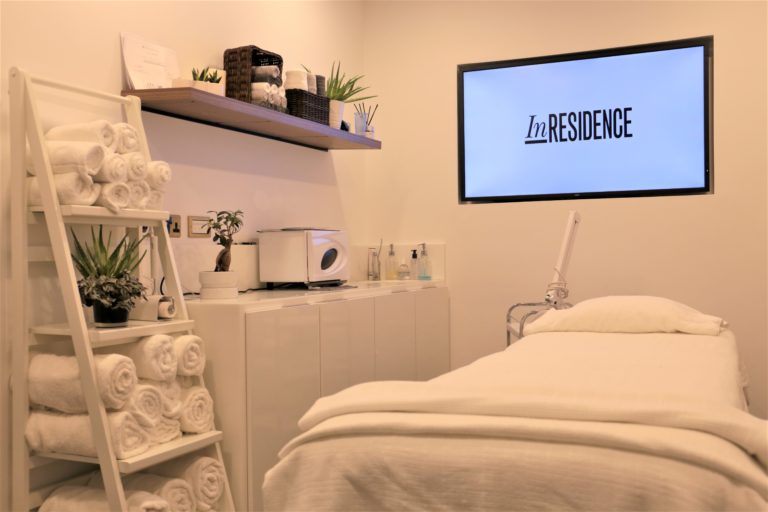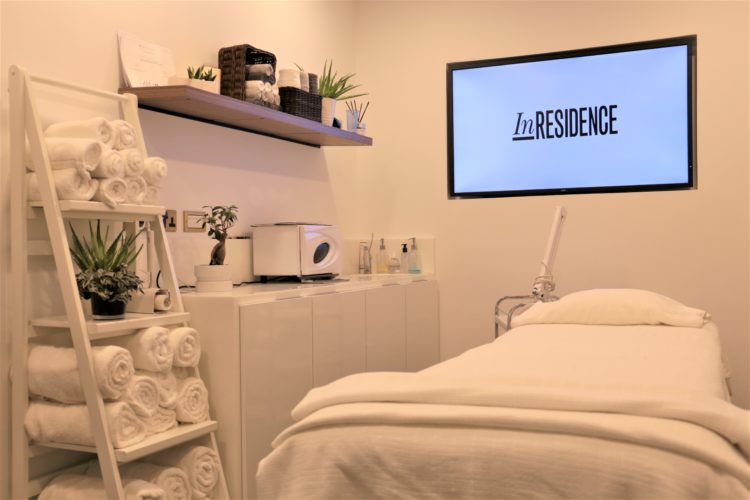 InResidence Beauty at John Bell & Croyden for an affordable facial
Available at one of London's most celebrated pharmacies, John Bell & Croyden, the InResidence Beauty approach delivers some of the most renowned and skin transforming facials in the world in the form of SkinCeuticals, Dermalogica, Zelens, Dr Irena Eris, Oskia London, Natura Bisse and also Dr Denis Gross launching later this year –facials you won't find anywhere else in the capital.
Each facial starts with an in-depth consultation and is tailored to the customer's skincare needs and concerns. I opted for a sumptuous facial treatment from renowned Polish skincare brand Dr Irena Eris that deeply nourishes, brightens and revives. After 60 minutes, skin is left looking healthy, hydrated and smooth, with no need for a filter in your post-facial Instagram selfie. What's more, a 60-minute facial at InResidence Beauty costs £100, with £50 redeemable against products purchased in-store on the day of the facial, meaning you can bring a slice of the salon home with you.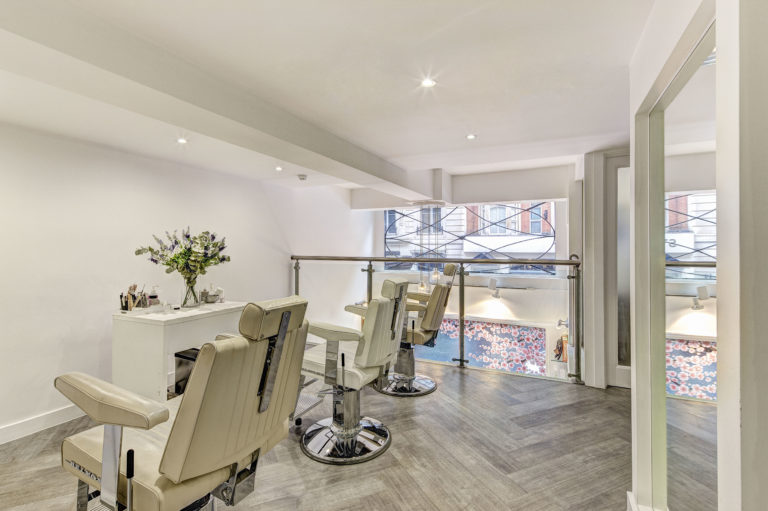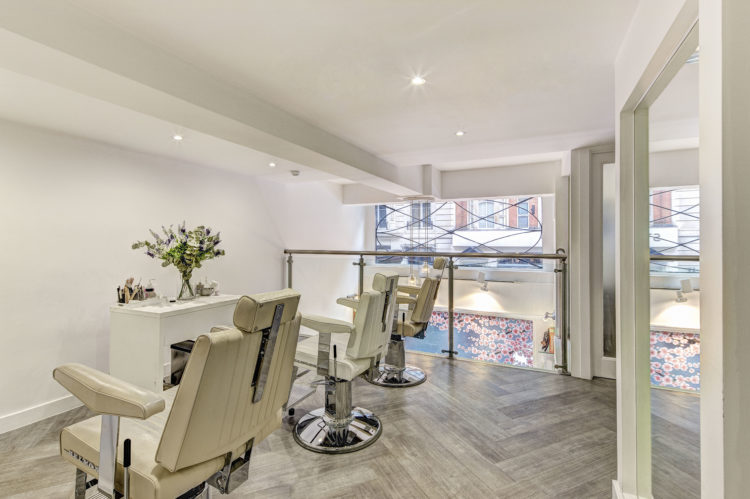 Nails & Brows Mayfair for Naturally Sculpted Eyebrows
We all know a good eyebrow shape enhances and frames the face and if, like us, you've been letting your brows do their own thing during lockdown, then let us introduce you to the only eyebrow brow bar in London we let get up close and personal with the tweezers. Nails & Brows Mayfair is situated in a prime location. Expect five-star impeccable service the moment you walk through the door, offering the best in brow, lash and nail services. Some of the signature treatments on offer include the brow makeover, the Audrey brow, microblading, bespoke lashes and a gold kissed manicure using 24 carat gold leaf.
And if you are still feeling that little bit anxious with the thought of someone getting to grips with your eyebrows, then book in for a virtual appointment with brow expert and founder of Nails & Brows Mayfair, Sherrille Riley, who is delivering her services digitally by launching a live, one-to-one video brow consultation to guide you through the best DIY maintenance at-home. By drawing on Riley's years of brow knowledge, you can perfect your brows from the comfort of your home.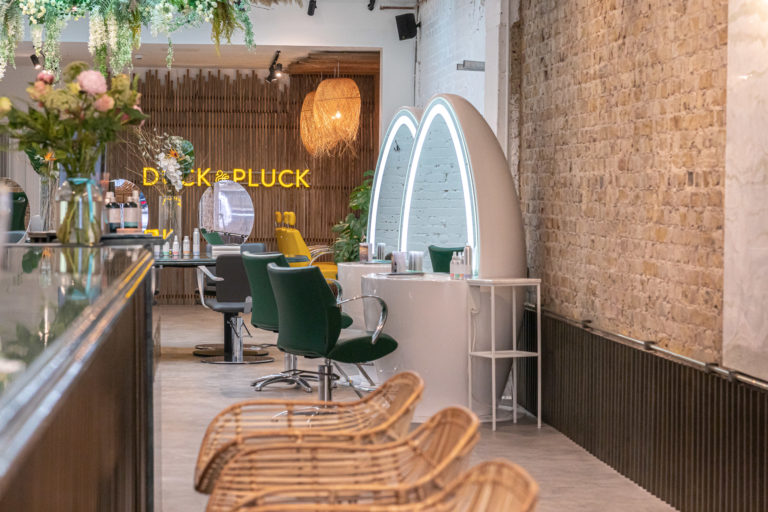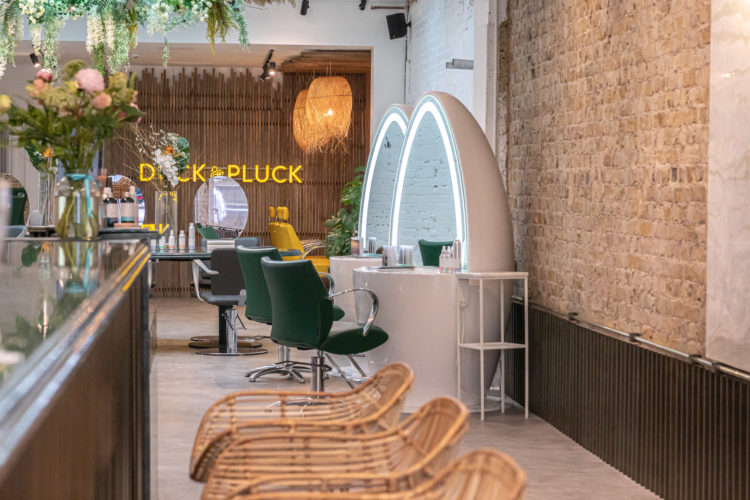 Duck & Dry Mayfair For a Speedy Blow Dry
There is no place quite like Duck & Dry Mayfair for a seriously speedy and bouncy blow dry. The moment you walk in, you will find Instagrammable material around every corner. From the egg pod styling stations, to a prosecco bar, not forgetting the birdcage-style swing for all your post-blow dry selfies.
With a variety of updos and blow dries to choose from, you can be in and out in 30 minutes flat, or at the Duck & File nail bar you can add a classic French manicure or pedicure to your blow dry. You'll find amazing post-lockdown offers available at the moment – including the bundle of 10 where you purchase 10 blow dries and get £10 off each one – now there's even more of a reason to book in that weekly appointment.