Have you ever stayed in a 5-star hotel room and couldn't help but admire the impeccable décor and how it soothed you and improved your quality of sleep? Well, luckily, you can bring that element of elegance to your own bedroom every night, and it's easier than you think. There are many practical ways you can transform your bedroom to give yourself a top-notch experience. So, read on to learn some easy tips to include to ensure you're living a life of luxury.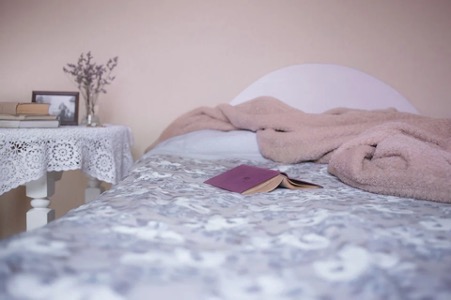 Remove Clutter
One of the most practical tips on this list is to remove clutter lying around your bedroom. Clear floors and an organized vanity have a huge impact on the style of the room. Your bedroom will automatically look more high-end if it appears organized and tidy. The most luxurious hotel rooms all adopt a modern, minimalist approach when displaying items when you think about it. Incorporate that design tip into your room, and you'll quickly reap the soothing benefits.
Go Green
Adding a little greenery has numerous health benefits to your air and sleep quality. It also provides the room with a soothing ambiance. However, you don't want to overdo it; otherwise, your room will go from hotel chic to treehouse rather easily. Instead, only include a subtle touch by the window or on your vanity.
Upgrade Bedding
The focal point of the bedroom is, of course, the bed, which is why it should be at the top of your list of priorities when revamping a bedroom. It's the first thing you set your eyes on when you walk into the room, so it sets the tone of the room. If you want an elegant room, you must incorporate an elegant bed and bedding. Luckily, you don't have to splurge on the bed itself. Turn your focus onto the mattress, sheets, and duvets to create the luxurious style you're going for.
Sometimes, the most effective way to spruce up your bedroom is to ensure each touch is tailored to your needs. If you have specific issues such as struggling to sleep and learning the different ways you can feel more comfortable, you can read more here to find ways to improve your environment. After all, a good night's sleep is vital for your health.
Light it Up
Up Lighting is essential when altering the way your room looks. The right lighting can do wonders, whereas insufficient or too-bright lighting can negatively impact your mood. Take a look at the little changes you can make to your existing lighting that will improve the state of the room. This could be as simple as switching up your light bulbs or adding lamps and other light shades on your bedside table or dresser. Furthermore, candles are a great addition to enhance the room's appearance and create a calming element.
Incorporate Enhancements
Aside from candles, there are many other minor changes you can include that enhance the room. Add a hint of luxury with an elegant tray to display your items such as perfumes, candles, night creams, or the novel you're currently engrossed in. This simple touch of adding a tray allows you to reduce clutter as well. Another enhancement is to display elegant artwork, which has a powerful effect on the quality of décor.
Replace Old Furniture
If you really want to take the décor up a notch, replace the old furniture that's endured quite the wear and tear and modernize your pieces. Contemporary furniture is minimalist in design and holds more storage space in the most compact way. Taking a look at shelves, you can incorporate adds to the elegance of the space and helps you keep the room spotless, making it look like you're staying in a fabulous hotel every night.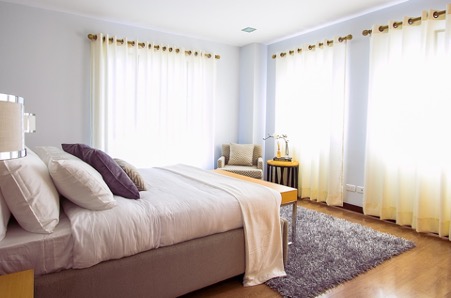 Add Texture
Add texture with some statement pieces such as carpets, throw blankets, and throw pillows. These are the quickest ways to get the glamorous appearance you're looking for. This will immediately cultivate a warm environment while simultaneously making your room look sleek and expensive. This is the one area where clutter does not necessarily equate to a mess. Less is not more when it comes to cushions, so go nuts.
Contrary to popular belief, you only need to spend a lot of money on a bedroom makeover if you want to. The reality is, you can create an expensive-looking boudoir with a very small budget. When you understand that practicality has a stronger effect on the character of the room rather than expensive furniture, you'll be able to decorate the room of your dreams with just a few simple changes. Adopt the above tips, and you'll see how easy it is to create a glorious bedroom.