Our Place's TraditionwareTM celebrates the rituals we hold close and share around the table. Their newest collection honours the Lunar New Year table with the first-ever red Perfect Pot in vibrant, festive Firecracker. It's a deep, fiery crimson that nods to the fireworks that are traditionally set off during Lunar New Year and the sparks that fly when stir-frying.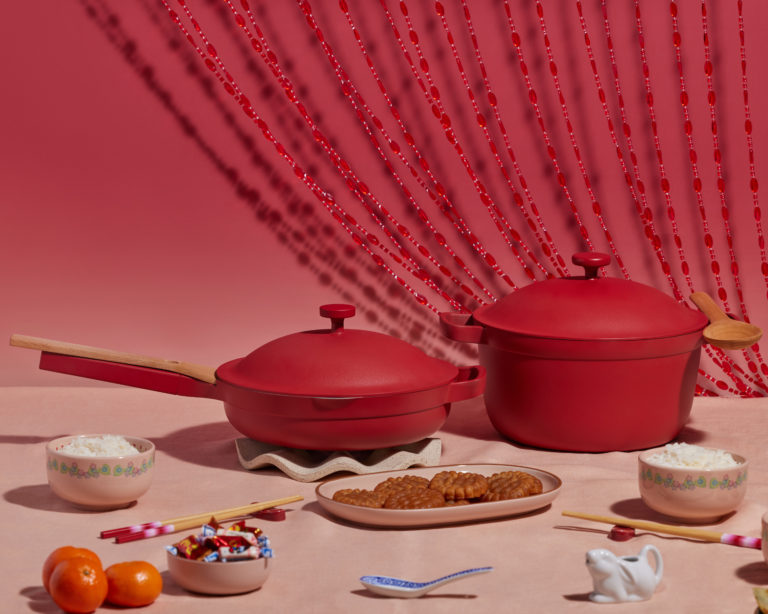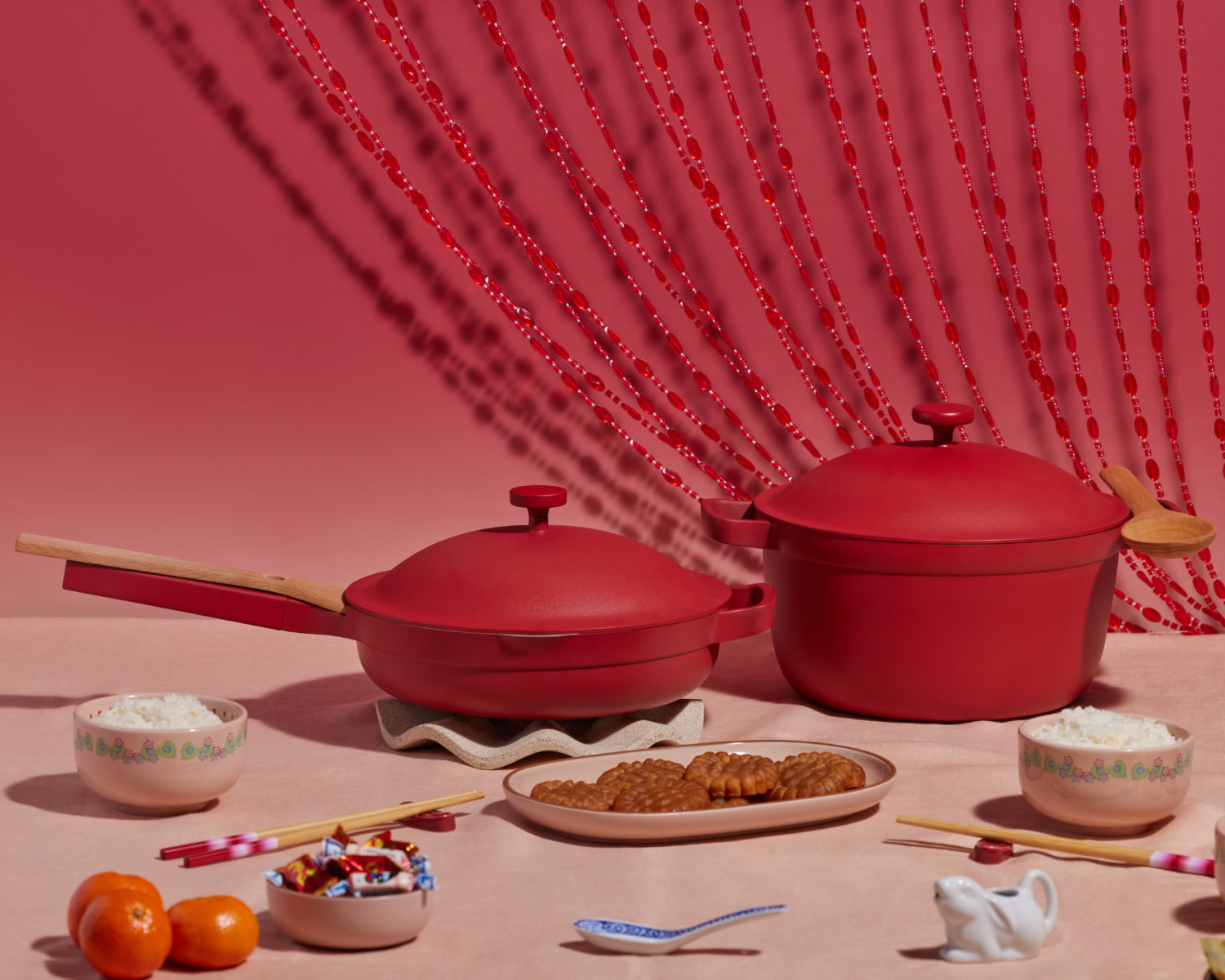 They have also made the bestselling Always Pan in this limited-edition shade — it's meant to bring joy, good fortune, and a pop of colour to your kitchen (and it's sure to sell out like our other limited-time shades!).
At the heart of the collection is the Year of the Rabbit-inspired Rice Bowls designed by artist Vanilla Chi. Made from high-quality stoneware and glazed by hand (so no two are alike!), each set includes four Rice Bowls, four matching bamboo Chopsticks, and four stoneware Chopstick Rests.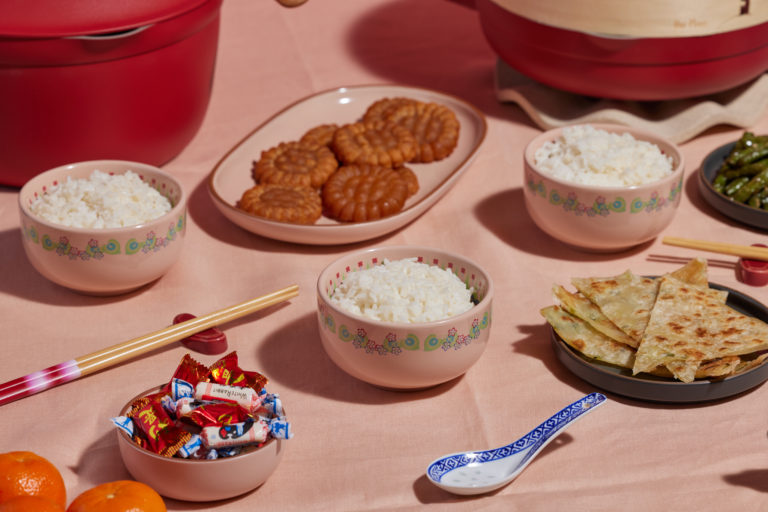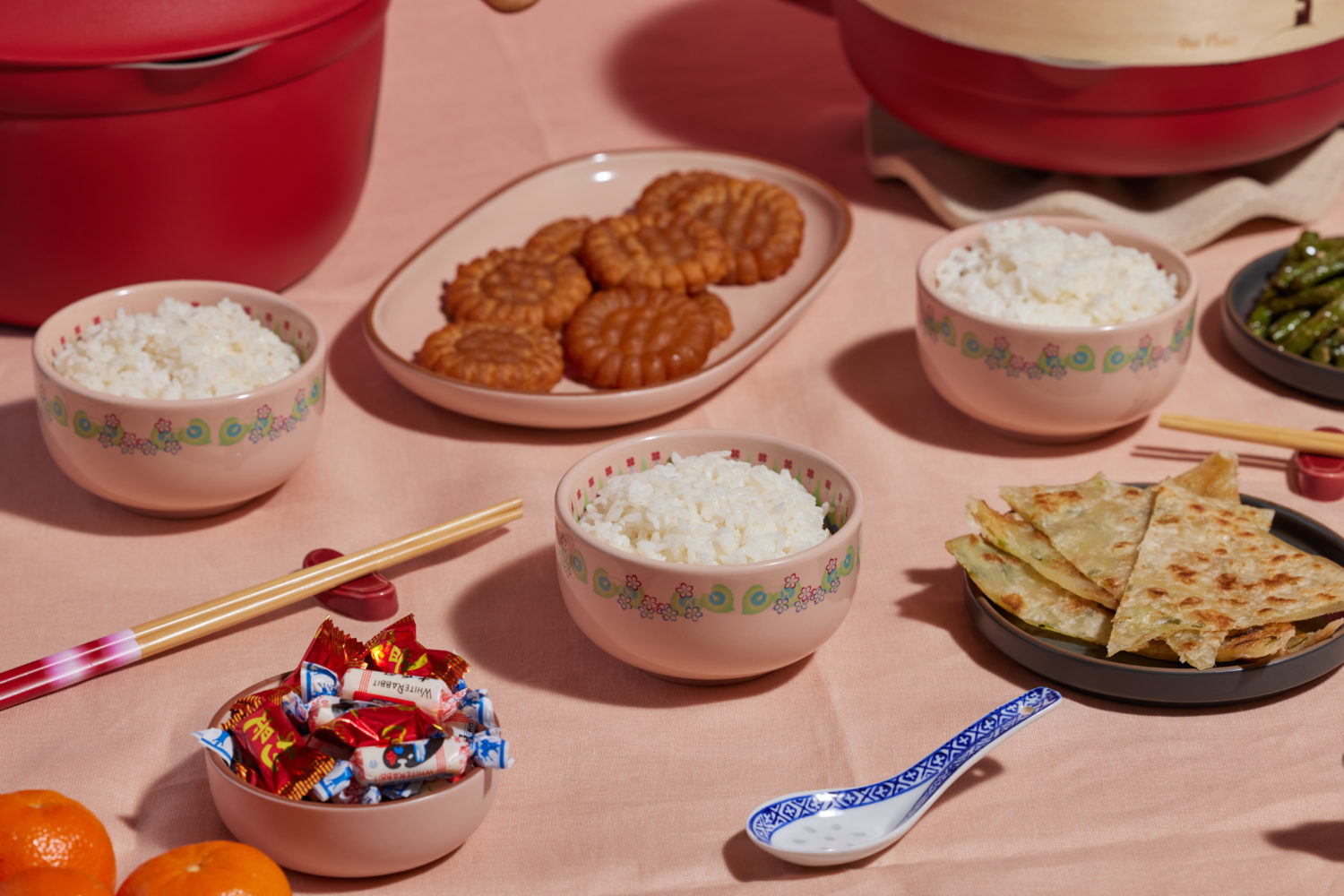 No matter what your Lunar New Year traditions look like, one thing's for sure: You're going to be cooking (and eating) lots of delicious food for good luck and fortune. So why not do it in style?
The new collection is available online now.