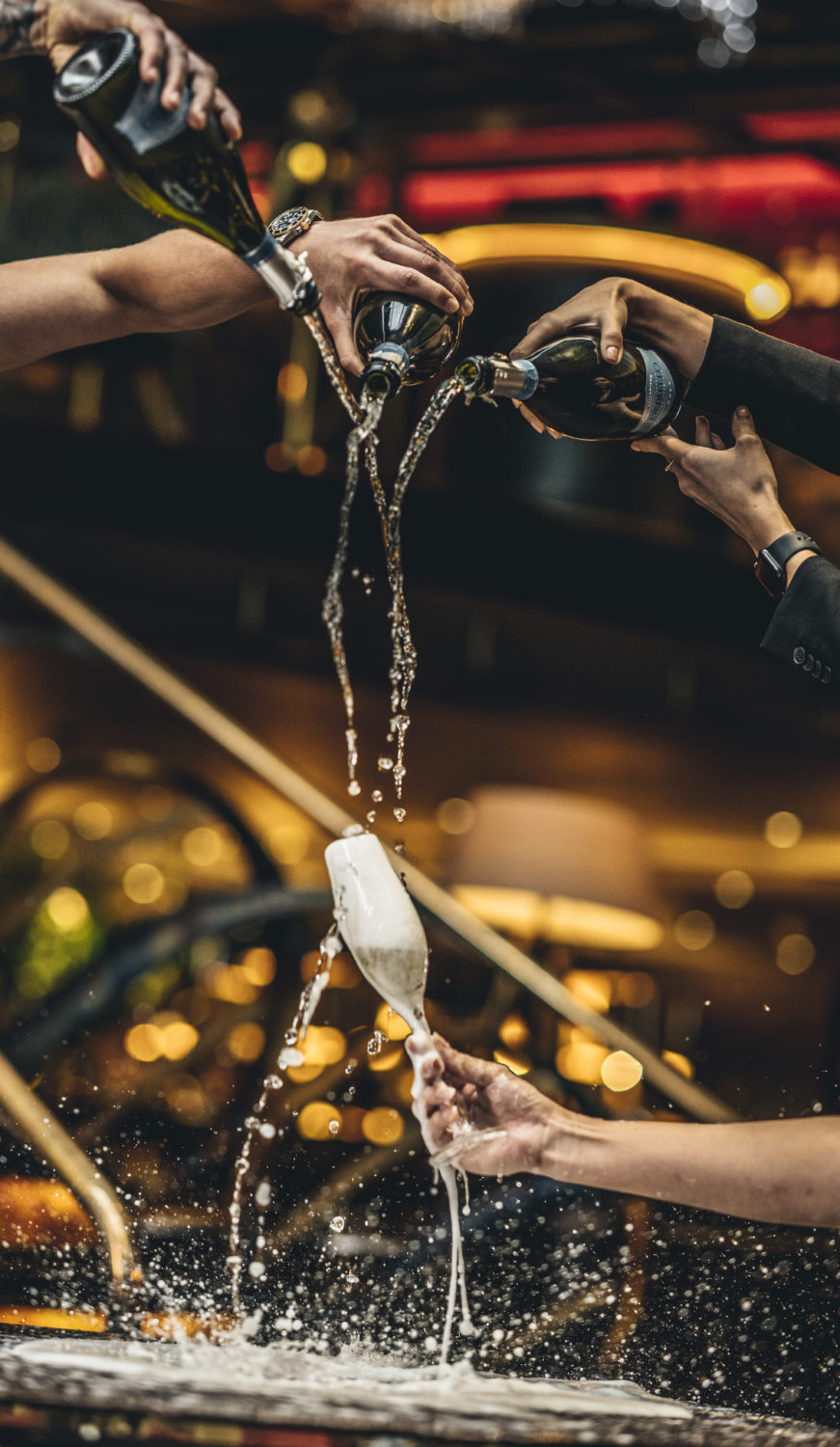 Old fashioned experiences should always be accompanied by an aromatic Old Fashioned. Sipping on the Pendant 14, which takes on herbal and green notes from the Johnny Walker Black Blended Scotch Whiskey, Pandan Leaves and Angostura Bitters, I am instantly reminded why I adore the moody glamour that surrounds an evening reservation at Quaglino's. Offering an unmatched 1930s vibe, this brasserie-style restaurant fuses European inspired food with smooth jazz and soul music.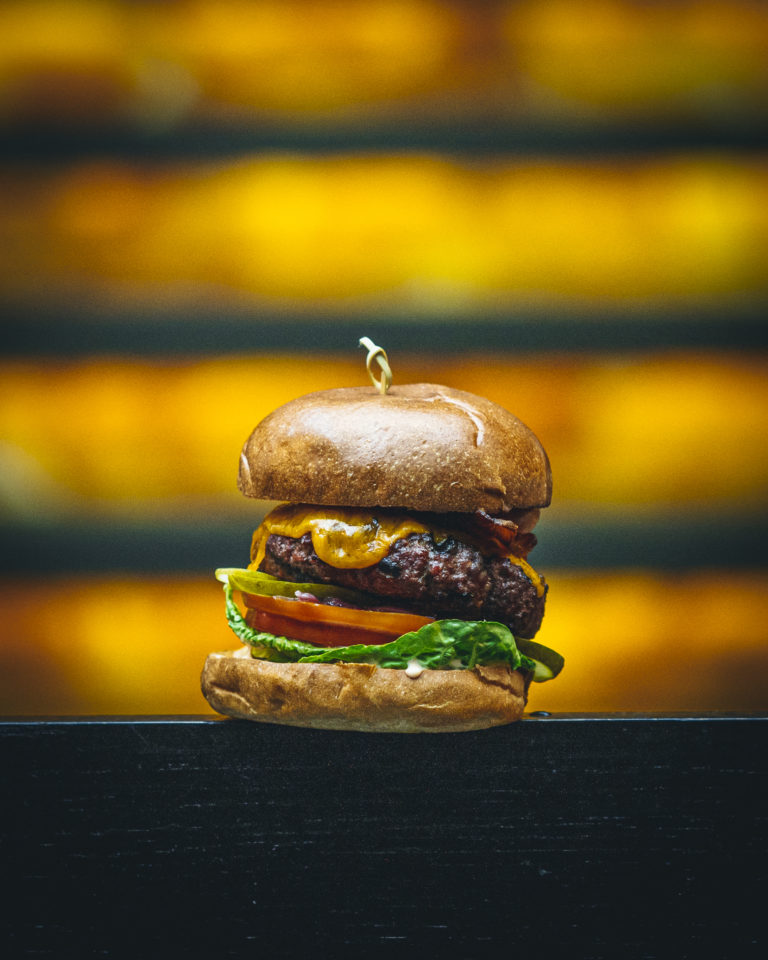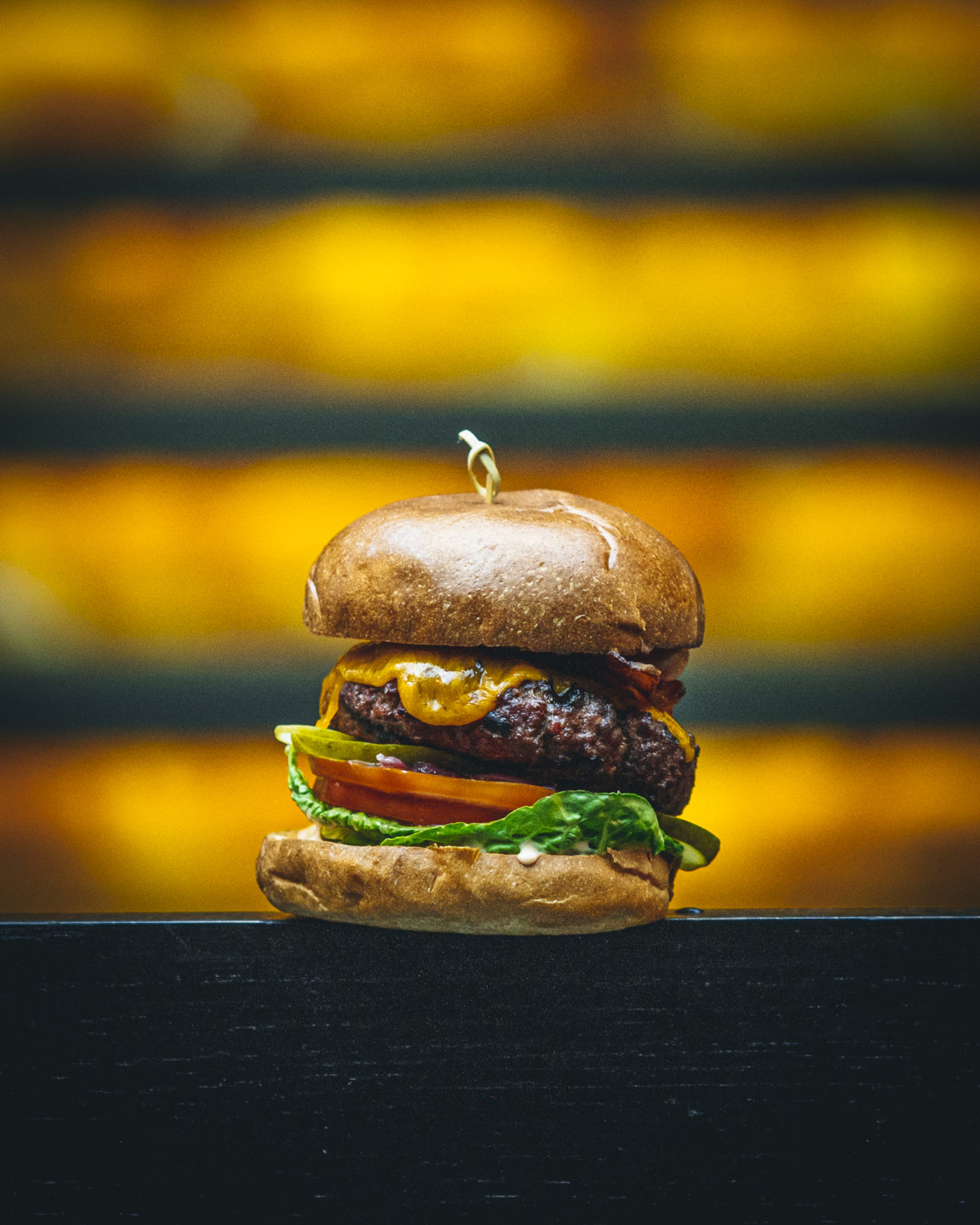 Quaglino's welcomes to the stage a brilliant array of live music seven days a week, celebrating the very best of their acts. Once you make your way down the golden bifurcated staircase, guests are seated to circle the stage and anticipate the arrival of the band. It's very clear that the live music is the backbone of the restaurant's ambience as a roaring applause is met after each song.
An instantaneous rush of excitement follows when the band began their set, all whilst our starters were served. Opting for the beetroot and Granny Smith apple salad with goat's cheese mousse, hazelnut and sorrel as my starter is an agreeable choice.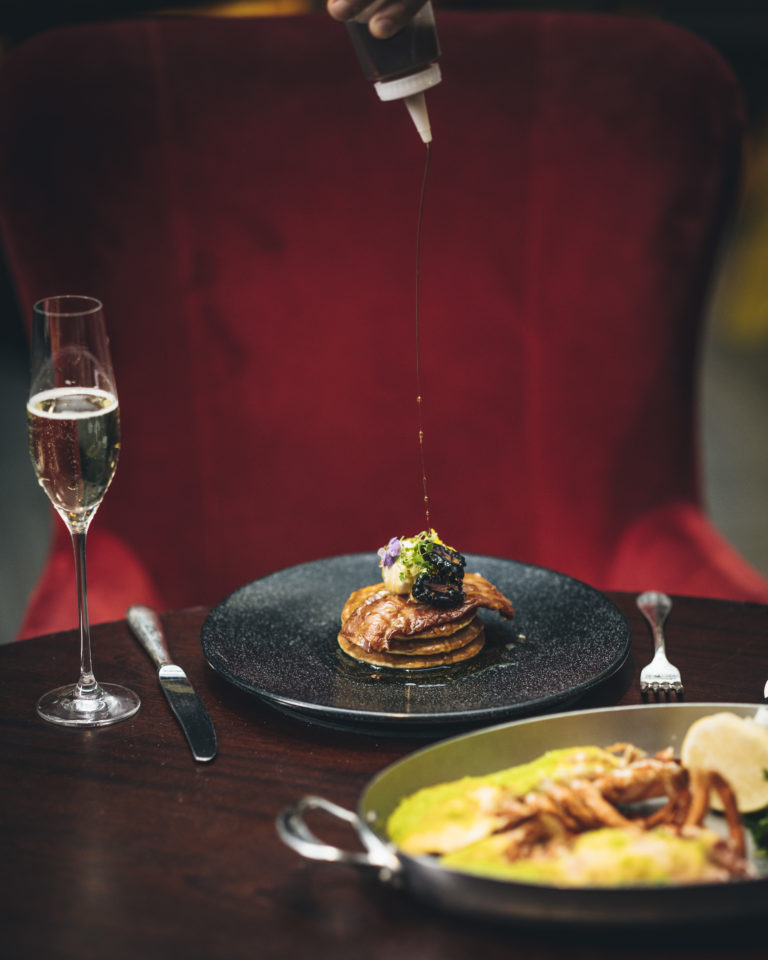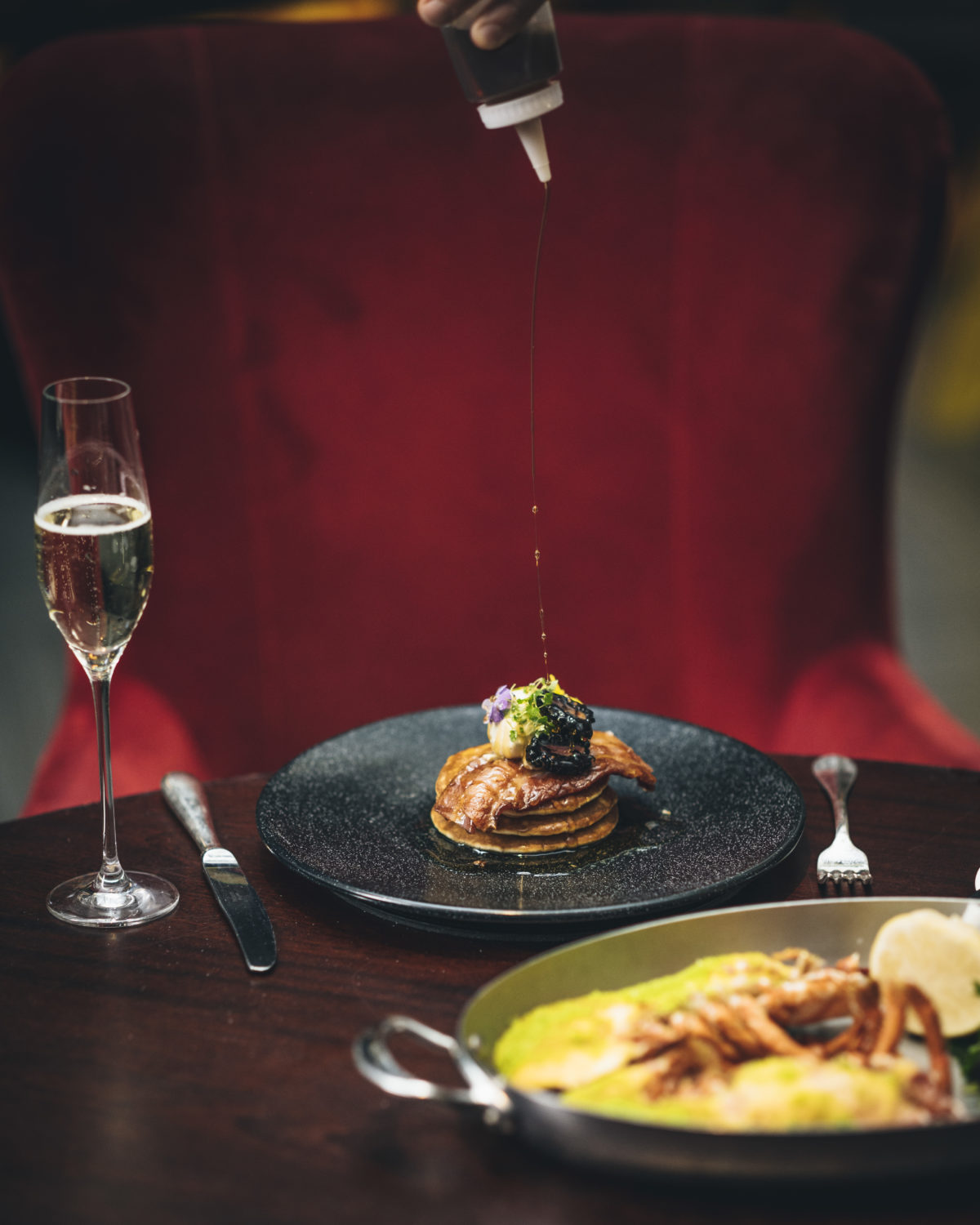 The Pan fried stone bass is melt in the mouth – The buttery flakes accompanied the Jerusalem artichoke, Palourde clams and sauce vierge perfectly. Ending the meal on a high note, the dark chocolate marquise is an indulgent end to the meal and is served with mango and passionfruit sorbet.
Enjoy your weekend with Quaglino's all-new Champagne Brunch. Available from 11:30am–4pm Saturday and Sunday, guests can put on their finery and indulge in Quaglino's winning 3-courses. Raise a glass to the house band with a tipple from the brunch's Champagne menu, or for something more boozy, opt for the free-flowing Taittinger Brut Reserve.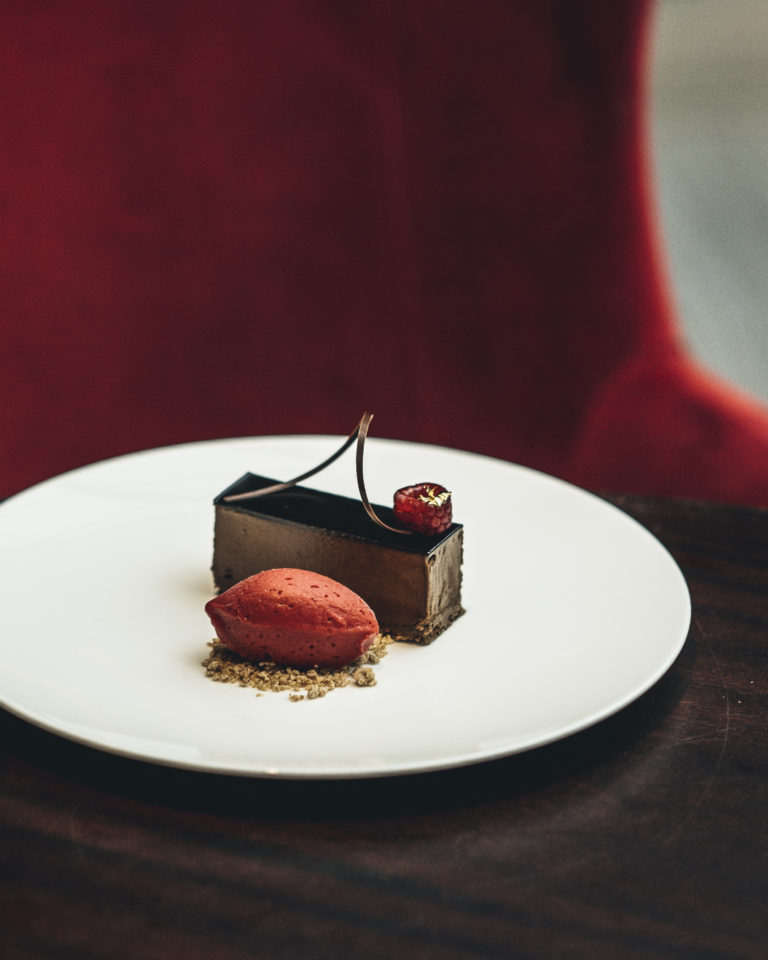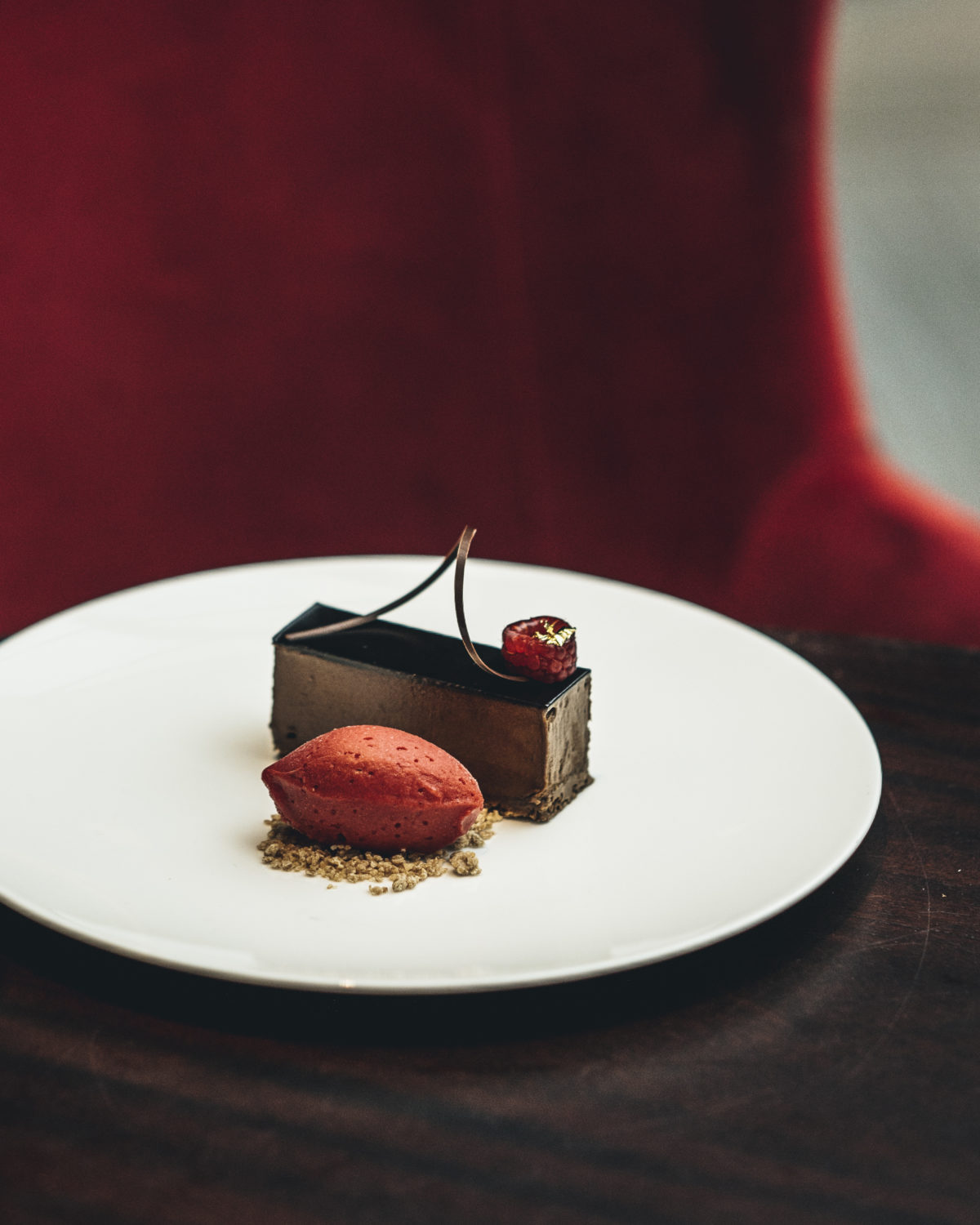 16 Bury St, St. James's, London SW1Y 6AJ