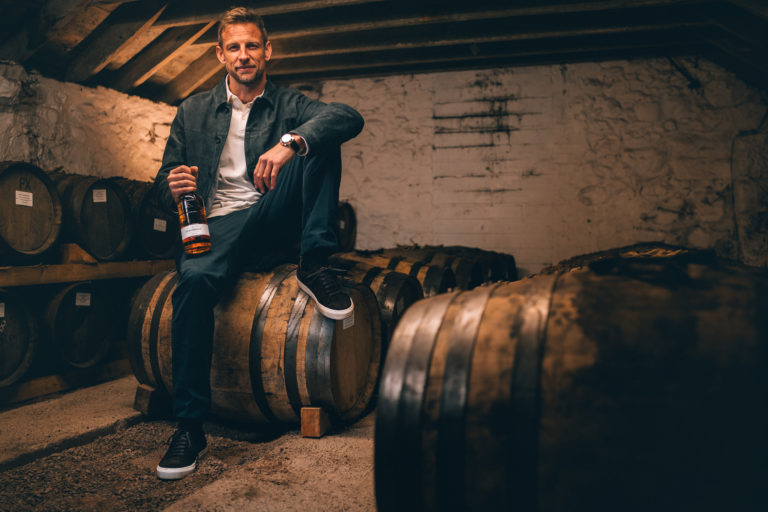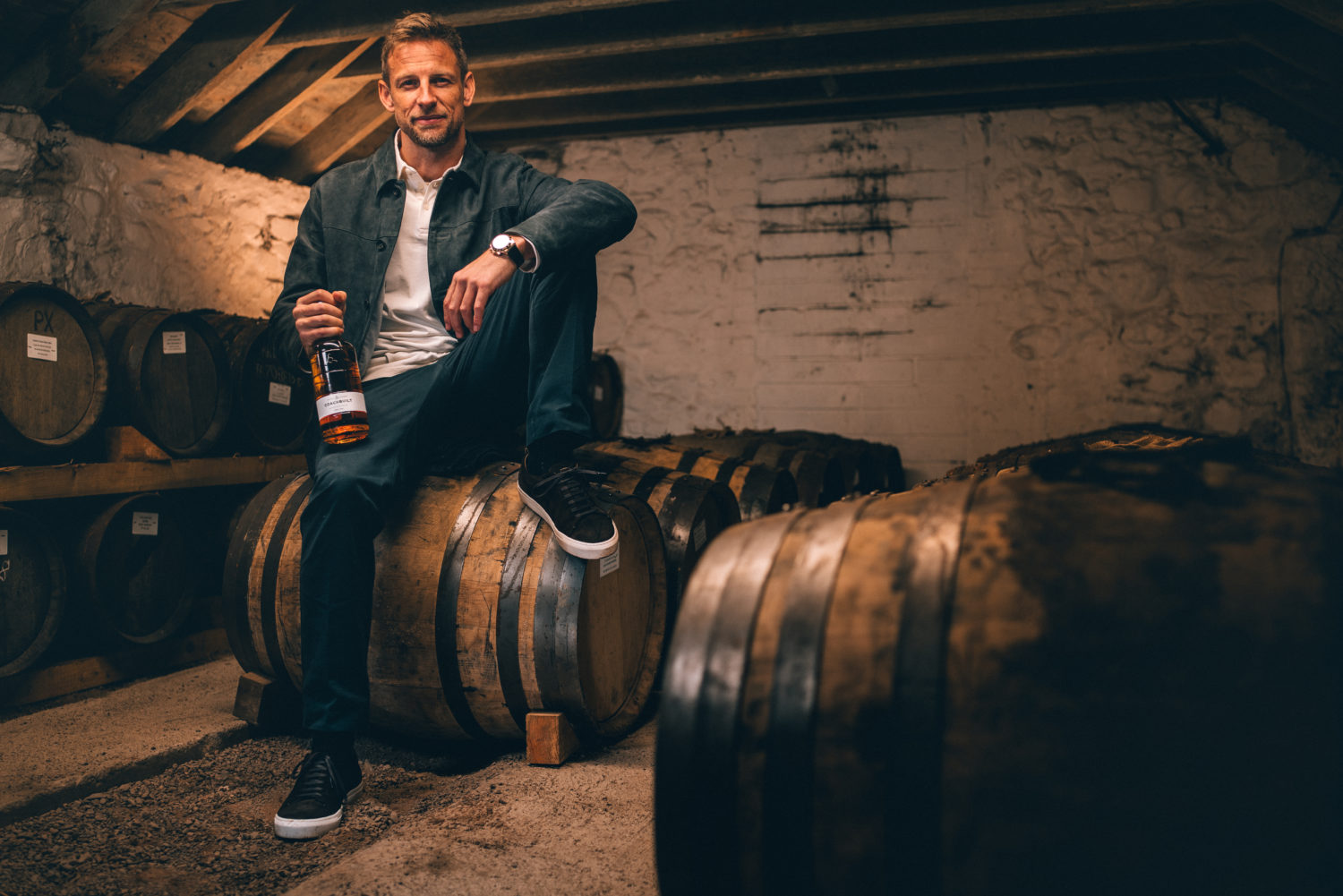 Born from a whisky expert's passion for blending and a former Formula One World Champion's love of coachbuilding, Coachbuilt is a premium blended Scotch whisky that embodies flavours from every corner of Scotland. The backstory is that the founder, George Koutsakis, was busy perfecting his recipe when a chance encounter with F1 legend, Jenson Button, lead to a conversation around the pair's interests and the many similarities between them. The result of this union is a full-bodied, intricate and well-balanced liquor that combines liquid sourced from all five of Scotland's whisky-producing regions.
Coachbuilt's launch event, held at the beautifully redesigned Booking Office 1869, was a great opportunity to learn more about the whisky itself and sample the blend. As the room filled up with industry experts and enthusiasts alike, a selection of cocktails was offered around, each one highlighting the whisky in differing ways. A personal favourite was the Coachbuilt Old Fashioned, a sweet and spicy combination thanks to the addition of grilled pineapple and long pepper. Somewhere between cocktails and canapés, we were handed a dram of neat whisky to sample, whilst George and Jenson addressed the room and expressed their excitement for their new creation.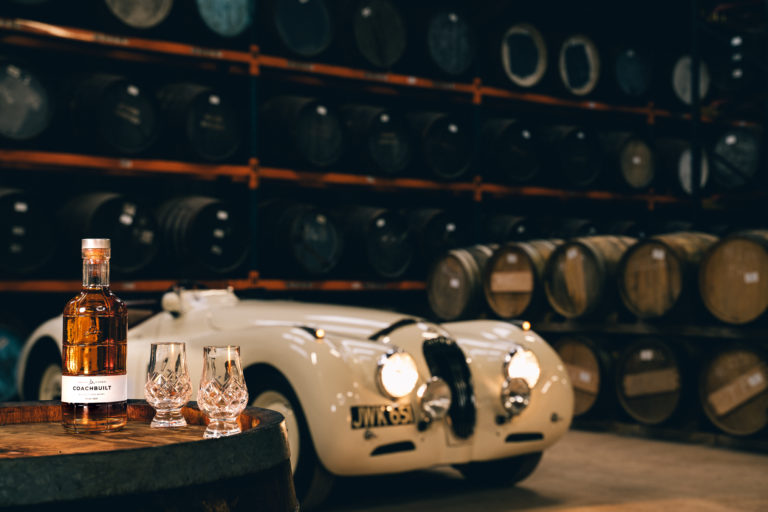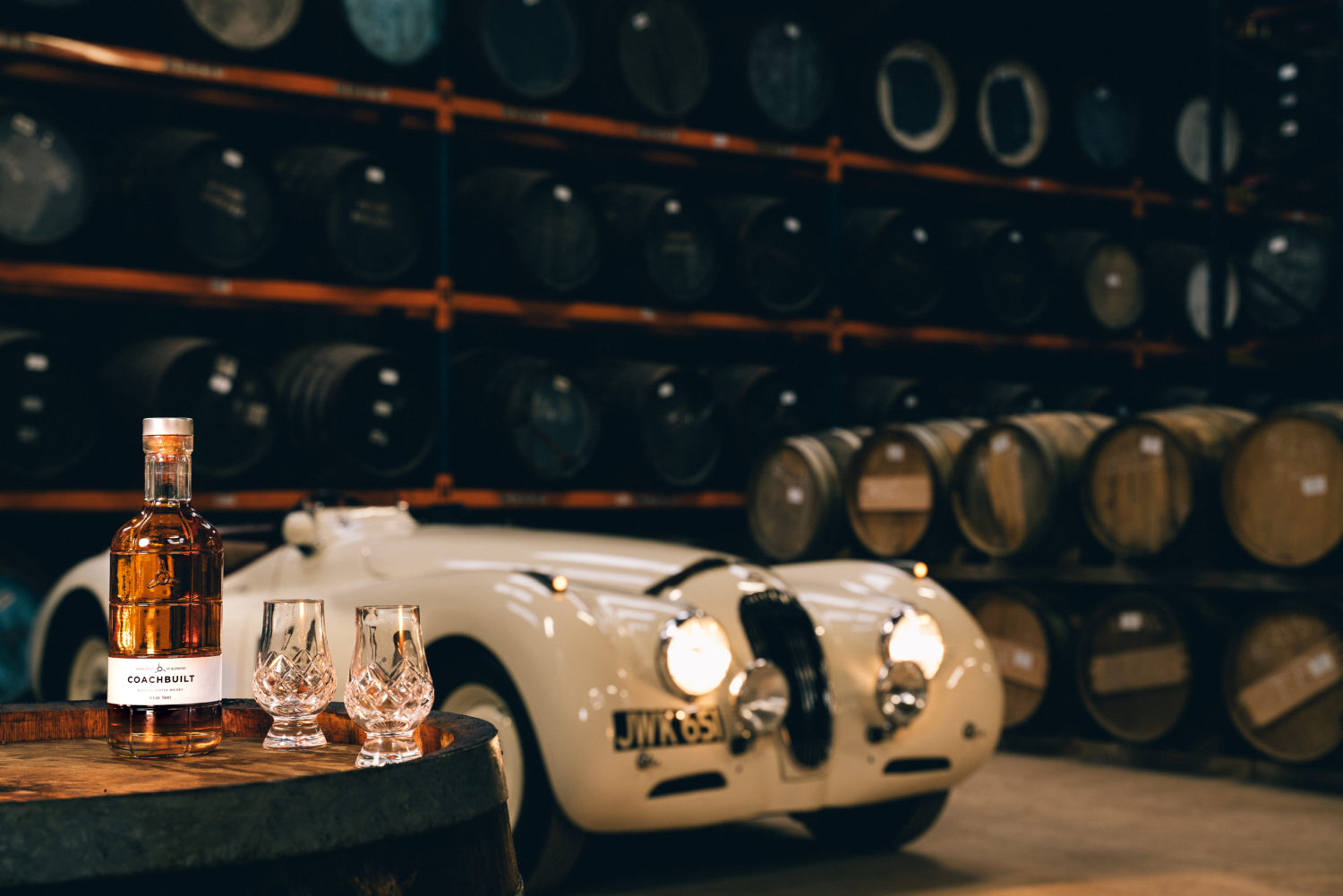 The blend is finished in premium Sherry casks to give an extra layer of complexity to the liquid. The nose combines fresh tropical fruit, (we found banana to be particularly present) and sweet toffee apple, whilst notes of subtle caramel, cinnamon, dark chocolate and a mild bonfire smoke lead the palate. The finish is long and dry, led by winter spice and black coffee. We found that a few drops of water opened up the whisky to more mellow aromas, with caramel and milk chocolate replacing the fruitiness on the nose. The palate follows a similar transformation, with the caramel coming to the fore and the spices taking a backseat.
At 46% ABV, Coachbuilt packs a punch without being overpowering. For those that prefer something a bit more "easy-drinking", the liquid stands up well to ice, with little dilution of flavour. These characteristics make Coachbuilt a "can't-go-wrong" whisky – accessible enough for casual drinkers, with enough complexity and depth to keep enthusiasts more than satisfied. Overhearing the conversation of others at the event, it seems that all were in agreement at the overwhelming success of this new endeavour.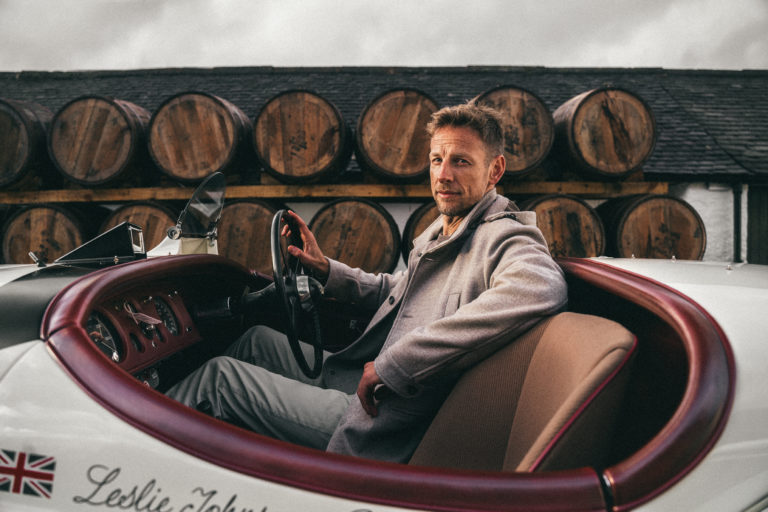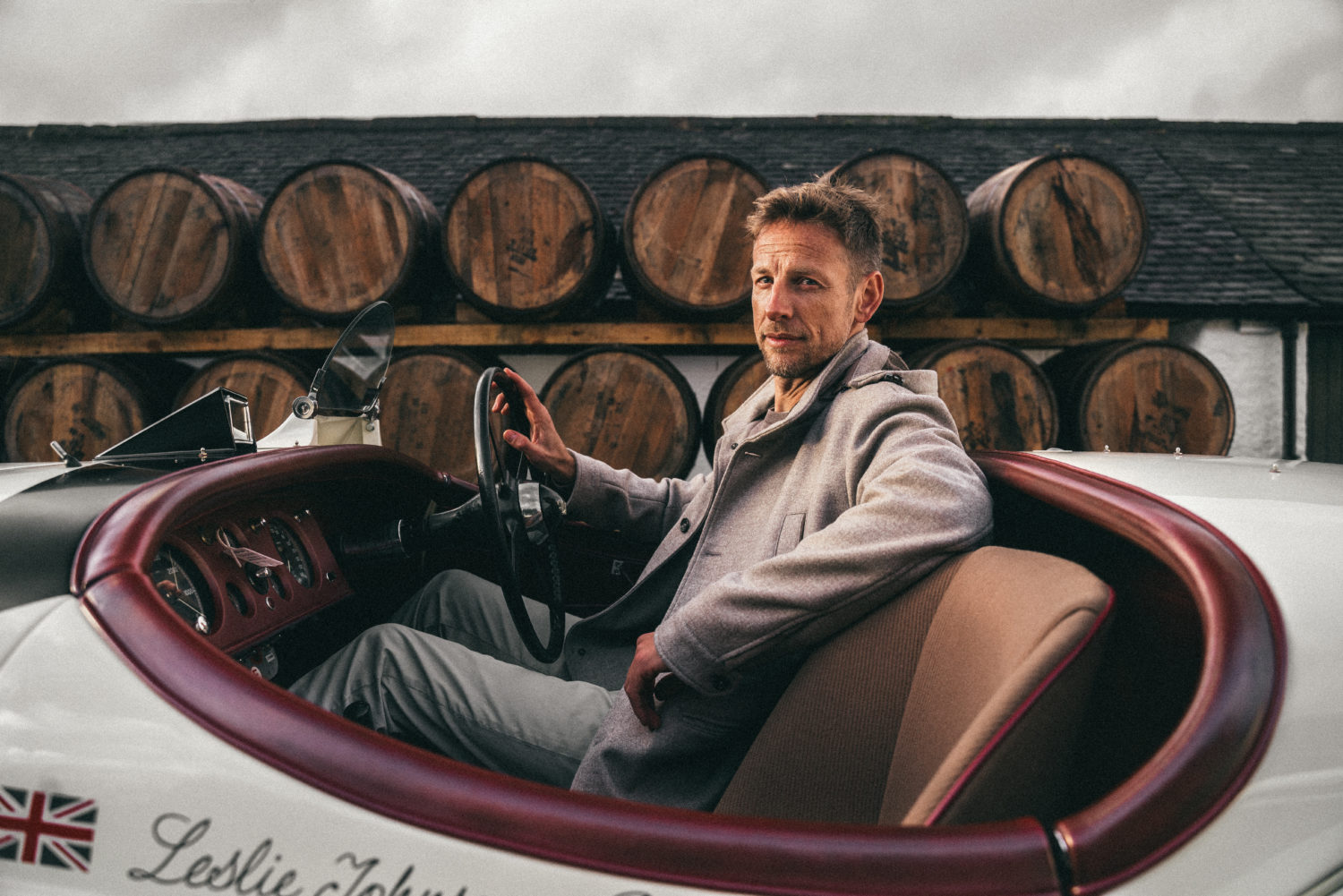 Coachbuilt is the brand's flagship expression, and will be followed by rare, aged and limited edition releases. We can't wait to see what this duo do next – it's safe to say we'll be keeping space in our cabinet for future offerings.