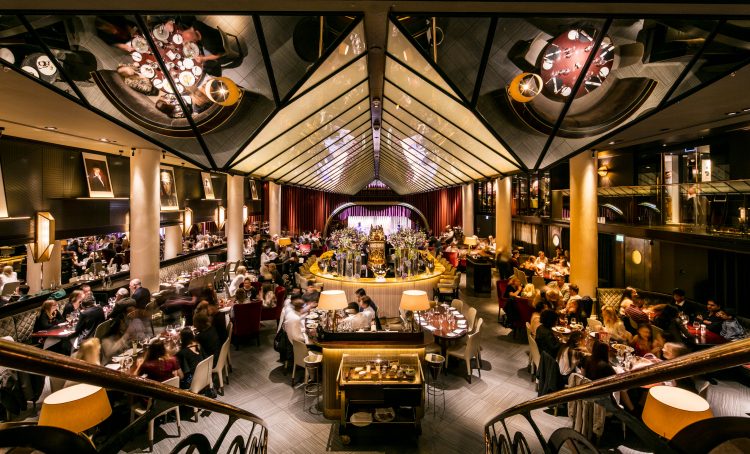 If walls could talk then those of the iconic St James restaurant and bar, Quaglino's, would certainly have a story or two to tell.
The legendary venue has a rich history – founded in 1929 by Giovanni Quaglino at the height of the American Prohibition, and relaunched in 2014, when Prince Harry was one of the first visitors. The restaurant has hosted an impressive lineup of royal visitors over the years including Queen Elizabeth II after her coronation in 1952, Princess Margaret – who it is believed, had a private table permanently reserved for her – and Princess Diana who is said to have snuck in through the kitchen on occasion to avoid paparazzi.
A-list stars such as Angelina Jolie, Judy Garland (who held one of her weddings here), Elton John and the cast of Rocketman have also celebrated at Quaglino's sought-after tables. Just last month the ever-popular destination celebrated its 90th anniversary, retaining its top reputation as a unique dining destination serving brasserie-style cuisine alongside live jazz music.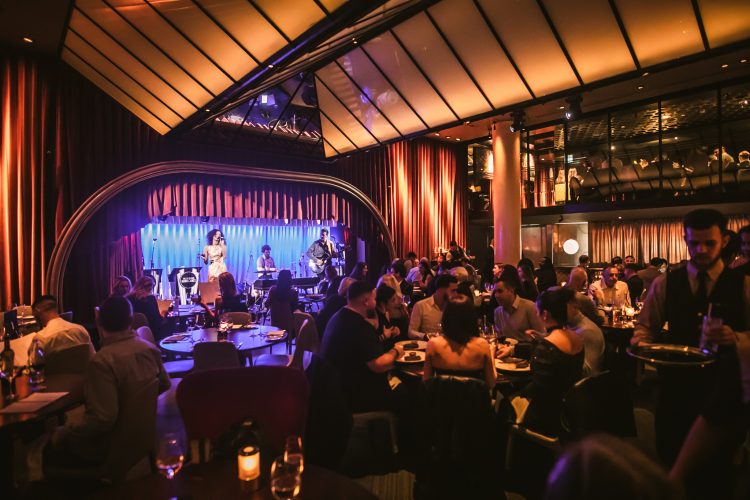 My guest and I arrived on a crisp Autumn day, entering through the inconspicuous glass doors on Bury Street, welcomed by melodic jazz notes and the hum of laughter drifting through the building. Through the glitzy bar on the upper floor, we travelled down into the spacious basement via the grand, sweeping staircase towards a red-curtained stage on which a singer and pianist were performing.
The interiors are elegant and contemporary with a 1920s twist and signature Art Deco features. A golden 360-degree bar sits in the centre. The low candle and lamp lighting is warm and inviting. As we perused the menu and soaked up the atmosphere, I enjoyed a cocktail aptly named Rich & Famous with Ketel One Vodka, Limoncello, Flat Champagne, Strawberry, Apple and Aperol, topped with a delicious white chocolate-coated strawberry.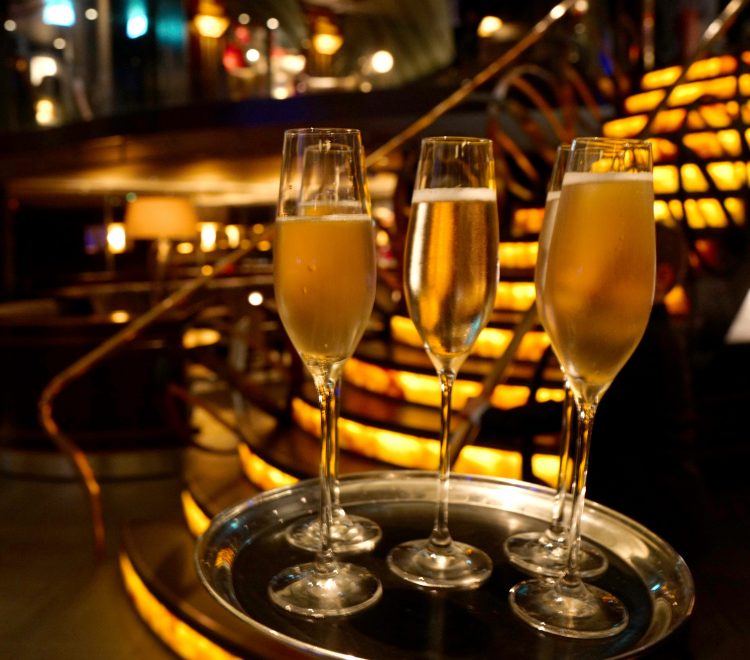 To start, we opted for the seasonal Pumpkin Soup with trompette mushrooms, amaretto cream and topped off perfectly with smoked almonds. It goes down a treat with the warm bread, crunchy on the outside and soft inside, that is served to the table.
Following this, I selected the Sirloin steak, 300g, cooked to my preference of medium and served with a moorish bérnaise sauce. The generous cut of meat was cooked to perfection, pink and tender throughout, it was succulent and flavoursome. I opted for sides of golden Pommes Frites and crunchy Tenderstem broccoli with fresh chilli and crispy shallots.
My guest enjoyed the Wild Mushroom Linguine with heavenly summer truffle, fine herbs and mouth-watering aged parmesan. A hearty portion, the dish was incredibly comforting on this cold evening.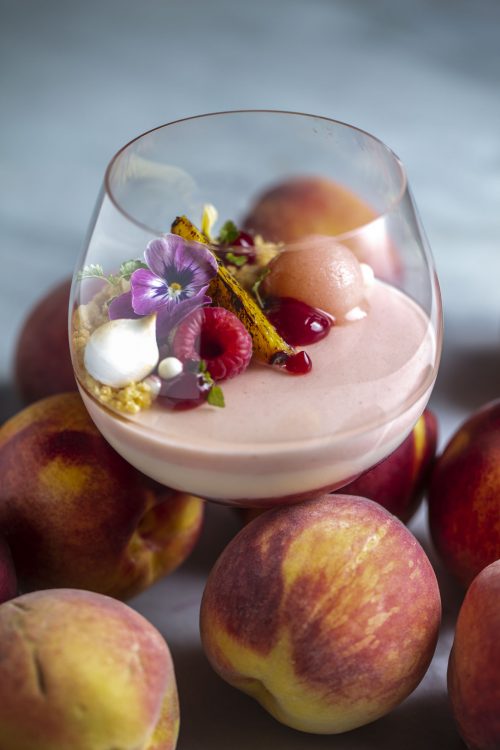 The dessert menu was too tempting to resist. Moving over to stalls at the bar to enjoy the live music, we sampled the sumptuous Valrhona 70% Chocolate Fondant. With a warm, gooey salt caramel centre that oozes out of the indulgent chocolate sponge, and accompanied with a malted milk ice cream, the dish smells as amazing as it tastes.
My guest opted for a lighter option of Lemon and White Chocolate Créme Brulée with blueberries and pine nut crémeux. With a touch of citrus, this refreshing offering set the meal off perfectly.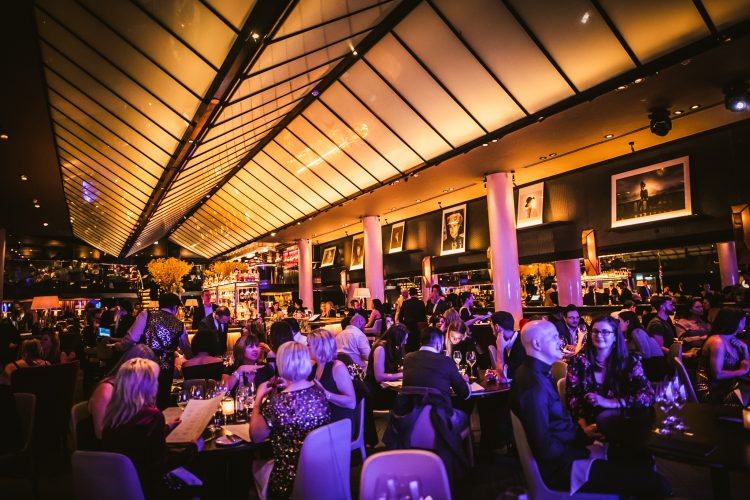 It's easy to see why Quaglino's is such an iconic part of London's nightlight. As the big band takes to the stage, there is a real party atmosphere, and late-night diners take to their feet to dance the night away.
Quaglino's
16 Bury Street, London, SW1Y 6AJ
Quaglinos-restaurant.co.uk
@quaglinos