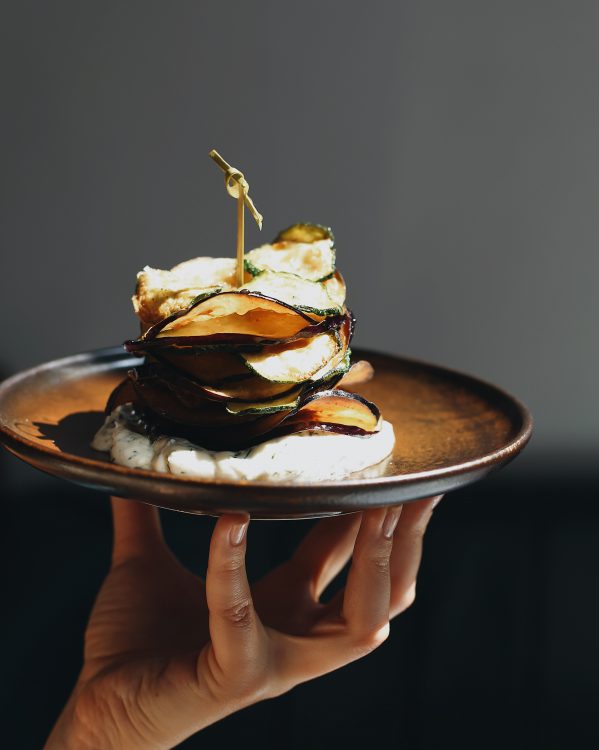 Crab has never been more chic! A clear glass shield adjacent to the entrance as soon as you walk in – a peek into the chef's sanctuary. London's new hot spot, Fancy Crab! Located in the intimate but luxurious streets of Marylebone. Gracing us with an array of freshly sourced red king crab dishes amongst other seafood delicacies. Brunch is one thing but seafood opted brunch is even better – a combination of greatness.
The thrilling new brunch menu was created by Chef Lucas Rangel da Cunha. He drew inspiration from his Brazilian/Mexican roots and culinary training in France to create a brand new brunch offering to London.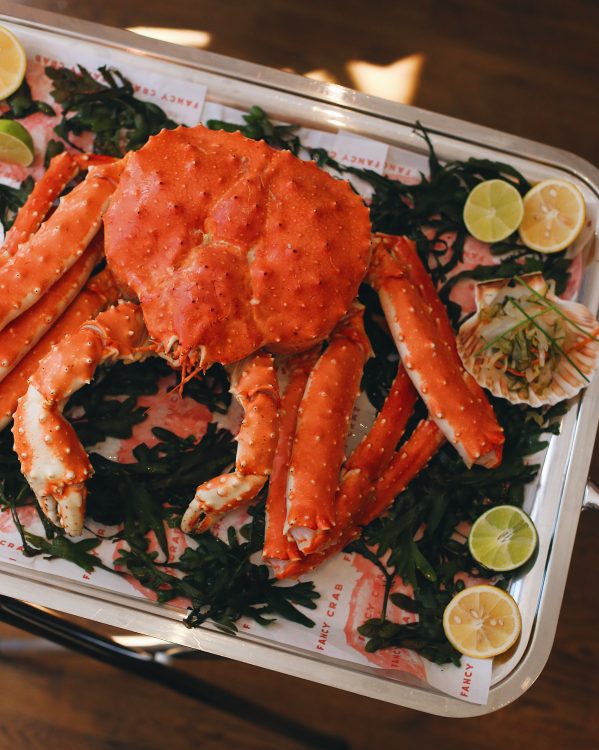 With recommendation I begin with the apple twist cocktail and a great choice it is. Sweet, smooth with the alcohol coming in gently, garnished with dried apple and a cute pink daisy. A refreshing cocktail to accompany myself whilst wandering through the menu – a contemporary crab twist on all your English brunch favourites.
From eggs to waffles or a simple and healthy granola yogurt with seasonal berries. Dinner date with friends, a romantic meal or a family get together fancy crab is the place for all.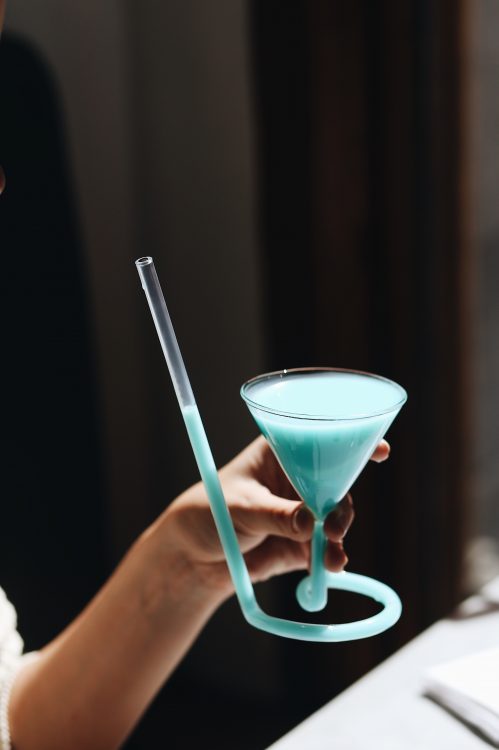 An appetiser of grilled tiger prawns presented elegantly layered one by one, shortly gone, one by one. Tamarind glaze, honey and Asian spices, sweet flavours with a kind inkling of chilli. Brunch is served – king crab benedict delicately poached egg, on top of a fresh, yet bouncy English breakfast muffin.
Carefully picked crabmeat, feathered in-between the muffin and the egg. Finishing with the creamiest of hollandaise sauces  – an exquisite meal. The touch of crabmeat gives the benedict an extra pop of richness – perfect for brunch.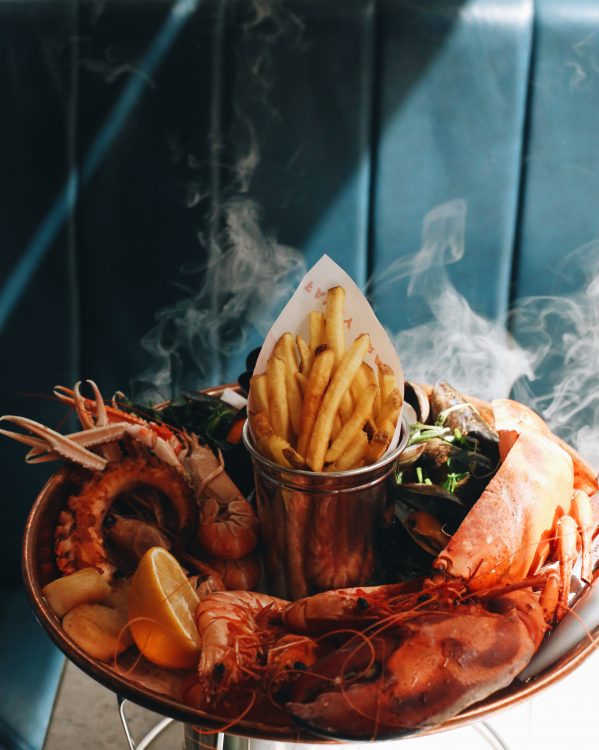 A cheeky mix of the main menu, which by the way is just as good as the brunch menu. Why not add to your dish? With various sides to choose from on the main menu, fries, truffle fries, sweet potatoes fries and many more – after all brunch is both breakfast and lunch.
Satisfied? I was, but nonetheless full or not dessert is a must have and with a glimpse of the menu I had to try and so do you! The sundae brownie a personal favourite – an unconventional twist to a sundae, dissected brownie pieces, layered between smooth and charming ice cream with added fresh sweet strawberries. Contributing to not just the taste but also the aesthetic – more than pleasing to the eye. Leaving you with no choice but to reach for another spoonful again and again until it's gone.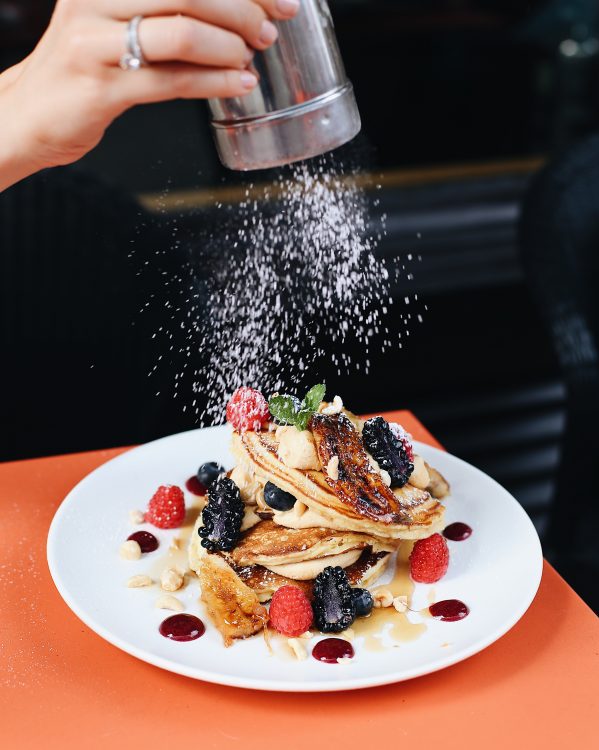 If I haven't convinced you by now then why not book a table and see for yourself. Fancy crab does not only offer an exceptional brunch but an amazing dining experience. Settings elegant, yet cool and all the fresh crab to choose from – come down and see for your self – Fancy crab does not disappoint.
92 Wigmore St, Marylebone, London W1U 3RD