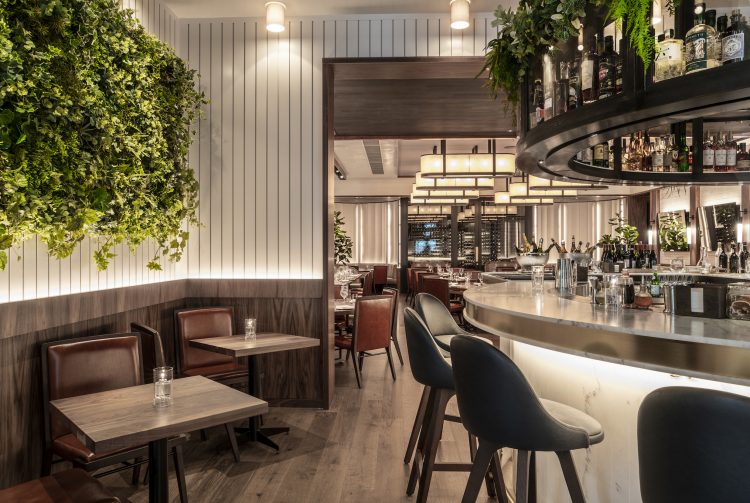 Sette is a quintessential example of a new kid on the block who just gets it all right. Here in London we are unashamedly fickle, trends come and are gone again in a puff of smoke (or perhaps smog). Nowadays, a new restaurant will pump up its opening with so much steroidal social media coverage that it ends up looking more like a celebration of The Second Coming rather a restaurant opening.
This inevitably results in a sensational initial rush followed shortly after by a terribly resounding thud when it comes crashing back down to earth and, thus, restaurant's name is ignominiously banished from the daily dialogues of the West End. I remain entirely confident that Sette will not suffer this fate, this is not a spawn of the 'hype', it is a London staple, here to stay.
Sette, found inside the illustrious walls of the Bulgari Hotel, is a stone's throw from Harrods, Harvey Nichols and Hyde Park – quite the post code. The restaurant represents the starry eyed, glamorous side of Italian cuisine – rather than the charmingly dishevelled and understated side.
The venue is seductive and brooding. It drips in charismatic opulence and the diners may as well be a line up for the TV series 'Next Top Model'. However, despite the handsome, chestnut leather dining chairs and the crisp clatter of Louboutins on acres of stained pine floorboards, Sette is effervescently welcoming.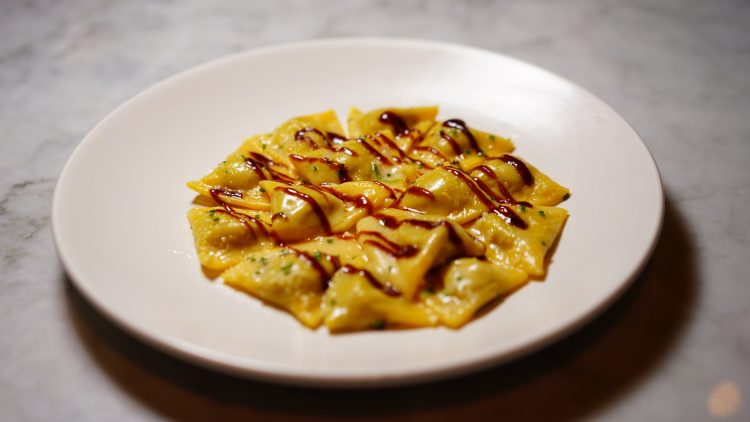 The restaurant is the brain child of the team behind New York's trendy 'Scarpetta' which opened in Manhattan more than a decade ago and Sette represents their first dalliance on this side of the pond. Yes, the aim is to achieve the same degree of fanatical enthusiasm and critical acclaim for this, their proud new offering, but more importantly Sette seeks to still be going as strong in ten years' time, just like Scarpetta, as it is on day one.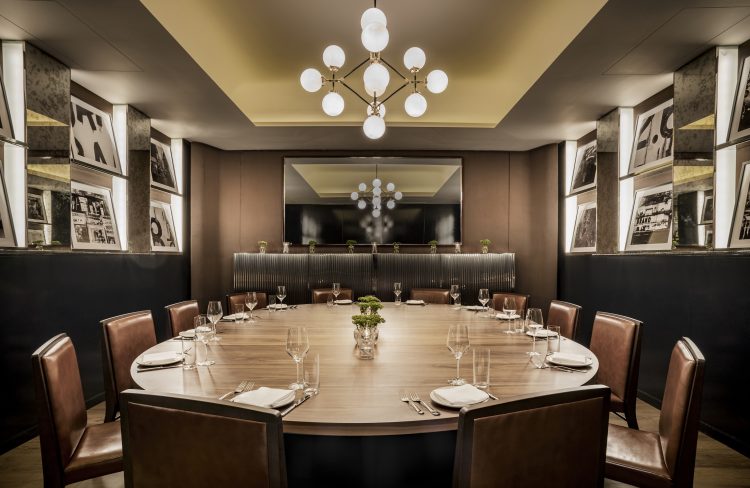 Much noise was made about Scarpetta's signature pasta dish – the spaghetti with tomato and basil which, naturally, finds its way onto the menu at Sette. Whilst this was big noise in NYC, there are some stand outs on the a la carte which more than deserve their own little fanfare. The Duck and Foie Gras Ravioli is utterly exquisite and elegantly avoids the traditional pit fall of being too lipid-heavy and rich.
Equally, the Black Cod, served with caramelised fennel and a fresh tomato confit, is not to be missed. Special mention must also go to the iconic Twice Based Lemon Cheesecake, a shamelessly hedonistic treat for anyone with a sweet tooth looking to round off their supper with aplomb.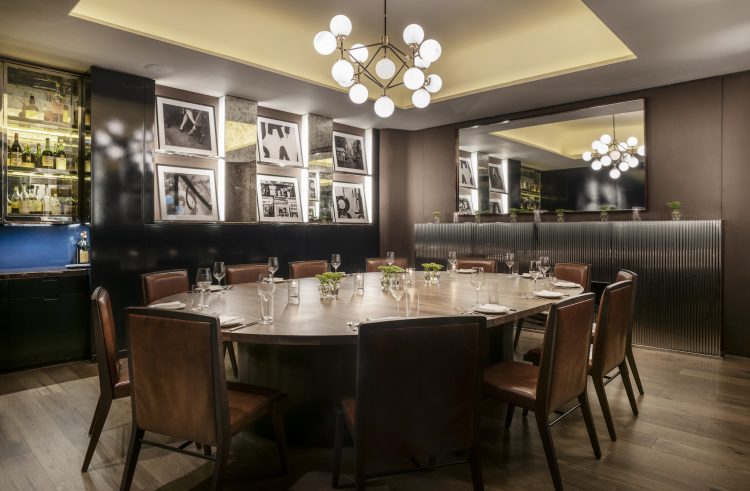 There is another string to Sette's bow; its sister bar tucked away in the lavish Bulgari basement. 'Nolita Social' offers live music, knock out cocktails, some light bites and a late opening (somewhat of a rarity in London). Nolita is every bit as lavish as the restaurant above, it's dimly lit and will be a big hit with Sette diners who aren't quite ready to call it a night and hit the road.
The siren call of 70's soul can be heard from the reception foyer, as if tempting exiting diners to re-check their coats and head down into this chic subterranean hideaway.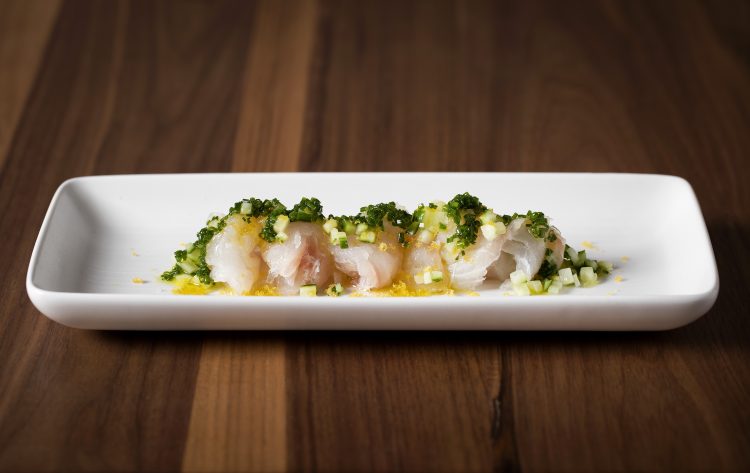 Sette's commitment to offering flawless service, a sophisticated decor and a well-considered menu is evident. There is a real sense of pride in the presentation of each and every dish from this ambitious menu. The restaurant is sure to be a hit with both the bright eyed and bushy tailed West London glitterati and with London 'foodies' looking for an evening of culinary self-indulgence.
Bookings can be made directly at settelondon.co.uk
Ground Floor, 4 Knightsbridge Green, Knightsbridge, London, SW1X 7QA