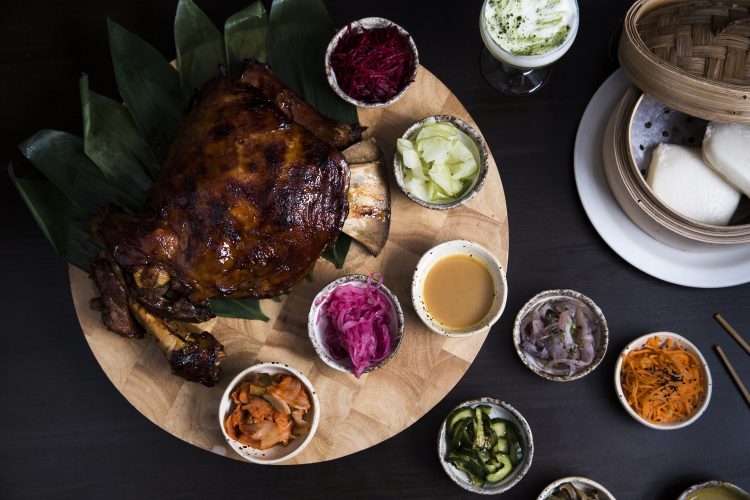 Since returning from a trip to Vietnam earlier this year, I have been on the hunt for London's best Baos. I've visited several restaurants offering these squishy buns of goodness but none came close to the ones I'd eaten in Hoi An. That was until I tried Flesh and Buns. 
This Japanese Izakaya restaurant and bar, which has a base in Covent Garden's Seven Dials and another just off Oxford Street, is the creation of chef Ross Shonhan who was driven by 'a desire to deliver memorable, standout Japanese-inspired food'. And there's no doubt that this is exactly what he's achieved.
Shonhan opened his first restaurant, Bone Daddies, in Soho in 2012 with Flesh and Buns opening the year after, which, despite its popularity, has remained small at heart.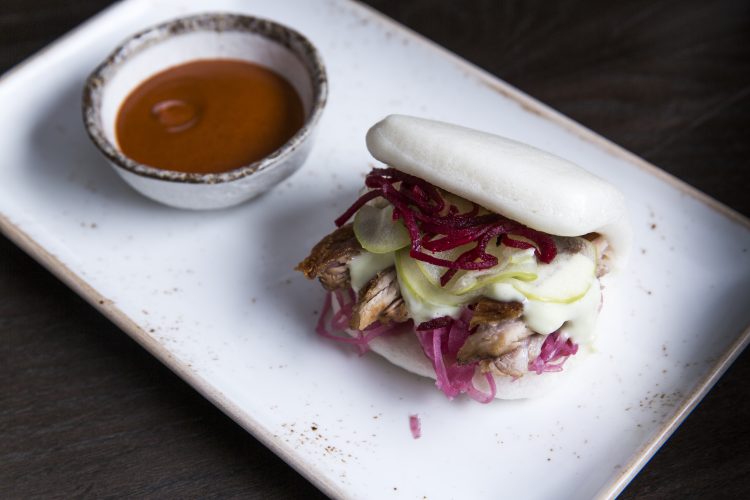 Enter down a set of stairs into the underground restaurant, cool and contemporary with dark wooden furnishings throughout and low-mood lighting. It's incredibly atmospheric with a hubbub of laughter and chatter filling the air.
Start with a cocktail or mocktail. My guest and I sampled a Painappuru and Mint Fizz with a splash of lime, and a Pear and Lychee juice which was equally delicious. There's also own label sake, cider, beer and wine on offer.
As we browsed the menu, full of contemporary dishes that reflect current food trends in Japan with a twist, we nibbled on Chips & Dips, large rice crackers, slightly spicy and incredibly moorish, with an Avocado Shiso and Tomato Salsa. 
There's Small Dishes, Raw Sashimi, Sushi Rolls, Flesh and Buns and Rice dishes to select from, making for the perfect shared dining experience.
To start we opted for Yakitori Chicken, flavoursome pieces of marinated chicken grilled on skewers with spring onion and shichimi pepper. We also sampled Avocado Miso Sushi Rolls with asparagus and pickled carrot. And finally, the mouth-watering Korean Fried Chicken Wings, which are a must for meat-eaters. Fried in a spicy sour sauce with sesame, they are crispy on the outside and succulent in.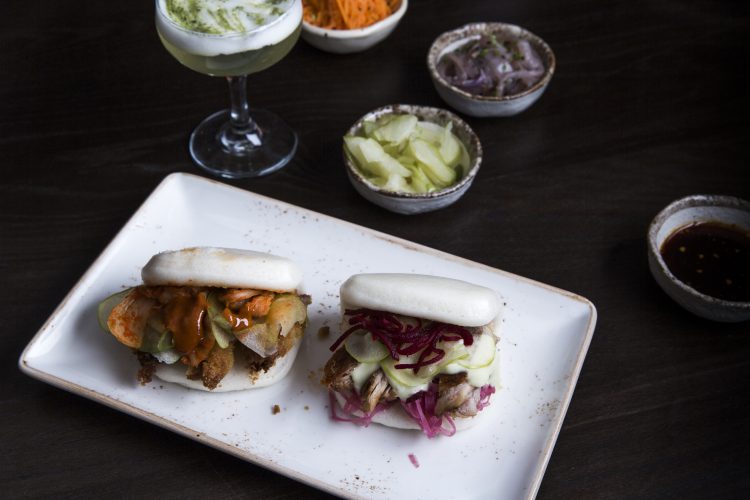 Now for the star of the show, the buns. These fluffy steamed Baos are popular in Northern China, Taiwan and Southern Japan. At Flesh and Buns you order the fillings from a selection of several meat and vegetarian options (the flesh as they call it) and you put your own buns together at the table. 
We selected the fried Japanese Fried Chicken – Buttermilk marinated, these pieces of crispy chicken, accompanied with green chillies and a BBQ mayonnaise, sit in the soft buns and make each bite so full of flavour. We also sampled the BBQ Beef Short Rib which arrives to the table on a sizzling plate. The melt-in-your-mouth pieces are tender and succulent, with a Red Onion Pickle and Spicy Korean Dipping Sauce, the medley of barbecue flavours with just the right amount of spice is simply divine. 
It's a fantastic experience sharing the fillings and building the Baos, a real culinary adventure, perfect for a date but also great fun for a group of friends.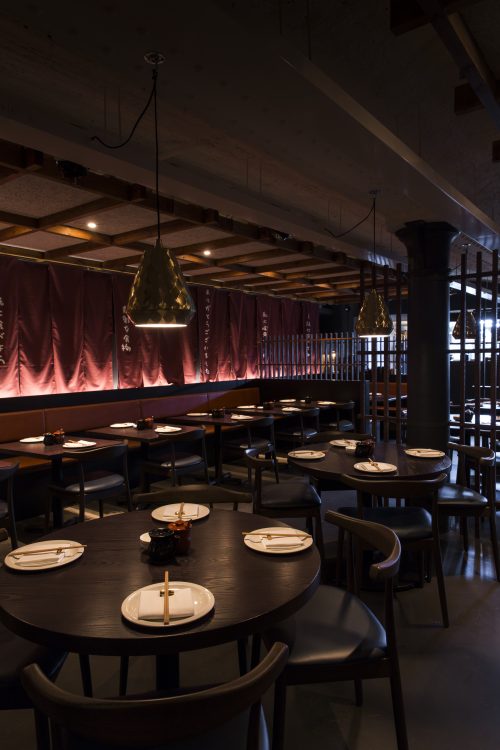 To top the night off, we ordered the show stopping dessert of S'mores. A small flaming fire pit was brought to our table with rectangles of fluffy strawberry marshmallow and buttery biscuits covered with a slab of chocolate. You barbeque the delicious sandwiches yourselves over the fire pit. It's incredibly fun and imaginative, and much like the restaurant, makes for an unforgettable experience.
Flesh and Buns
41 Earlham St, London WC2H 9LX
@fleshandbuns