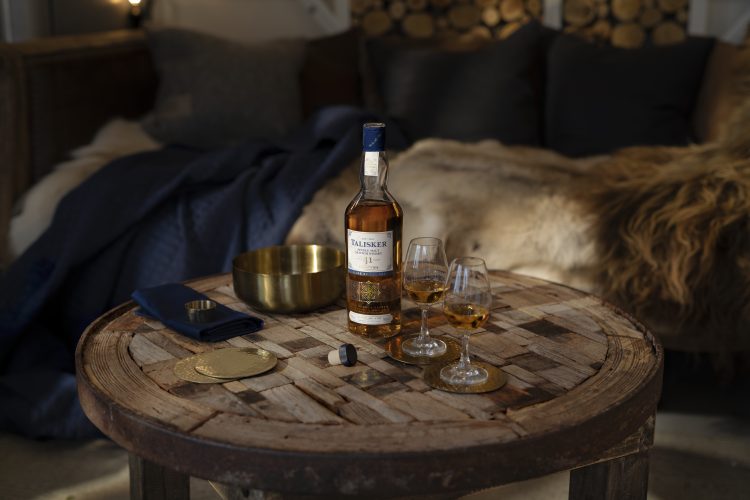 The Talisker distillery's romantic location overlooking Loch Harport creates an immediate recipe for greatness. Salt water waves lash at the shore with such ferocious vigour that it is hard to imagine something so delicate and made with so much love could be created mere meters away from the reaches of those foamy tendrils. The famous Isle of Skye is home to the Talisker whisky distillery, and what a home it is. The raw, natural beauty of the island surpasses even my most fantastical dreams with its snow dappled mountains that claw at the heavens like fingers reaching out eagerly towards the divine. It's the sort of place where a short car journey stops being a dreary logistical necessity and becomes yet another opportunity to shamelessly gawp.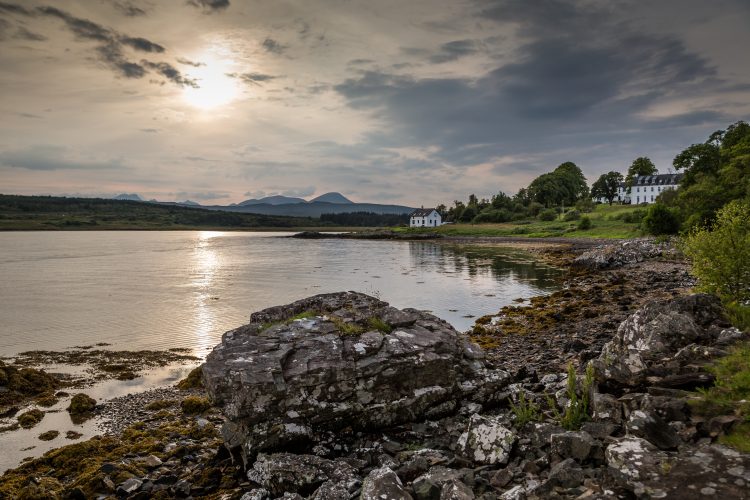 Talisker itself, a prized and much beloved possession of Diageo, produces what is universally acknowledged as spirit of the highest possible standards. In fact, some would argue, myself included, that the quality of Talisker even pushes other Scotch whisky producers to 'up their game', if you will, and continue to drive an already blossoming industry to new heights of excellence. The distillery was founded originally by personal heroes of mine, Hugh and Kenneth MacAskill in 1830, though the fates were not always kind to these two pioneers. They initially tried to establish the distillery in the eponymous Talisker Bay further round the coast on one of the protruding 'knuckles' of the island, but the Isle of Skye's elemental forces meant that the bay was deemed not to be congenial for the distilling of fine amber nectar.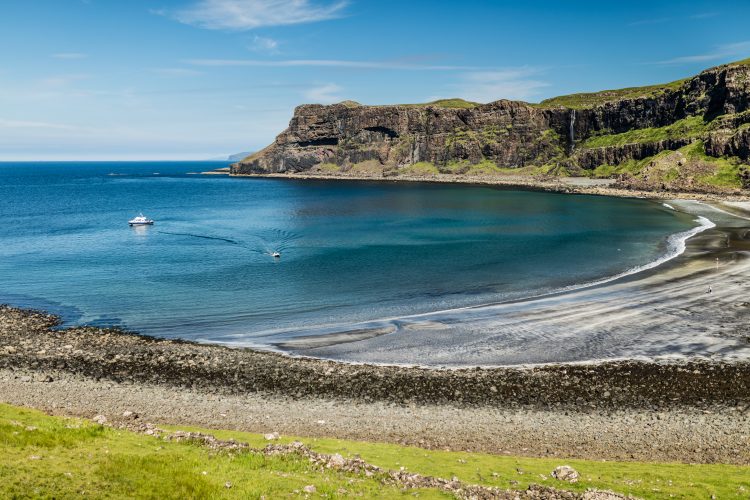 The Isle of Skye has changed somewhat since the early 1800's and is now about as congenial as it comes. It is most accessible from Inverness airport, where a 2 hour and 45 minute drive/pilgrimage Eastbound will get you to this whisky epicenter. Should you land late into Inverness, or simply wish to put your feet up en route, the Ness Walk Hotel on the banks of the River Ness (running towards the famous Loch Ness) represents the perfect stop off point to dive between flawless Egyptian cotton sheets, or perhaps to raid the dynamite whisky bar. Skye itself also boasts a hotel of particular note to suit the weary traveller looking to immerse him, or herself, in former 16th Century hunting lodge chic. This is none other than Kinloch Lodge Hotel. The hotel looks out over Loch Hourn and provides the perfect balance of log-fire induced rustic charm with a generous dose of luxury. The food at the hotel's restaurant is sublime as they take their gastronomic offering very seriously indeed – it is not to be missed.
However, whilst it's clear that the Isle of Skye is now extremely hospitable, the climactic focus must be on Talisker itself, and it's offering, or rather one particularly special 41 year old offering. Most whisky enthusiasts will apply descriptive words such as 'smoky', 'dry', 'iodine-y' and 'spicy' to Talisker releases but the latest and most exceptional expression takes Talisker into a new stratosphere whereby applying descriptive words which do this new release justice is a real challenge. The fabled and hotly anticipated expression in question is the Talisker 41 Year Old, which is in fact the second in the 'Bodega Series', the predecessor being the remarkable 40 year old. In this instance, Talisker has released a cask strength whisky (at 50.7% ABV) of almost unimaginable complexity and richness. The whisky spent the predominant portion of its life in re-fill American oak barrels and was then finished in six manzanilla sherry casks which provide further layers of sumptuous sophistication. On the nose this extraordinary whisky is full of succulent, maritime freshness with just a gentle top-note of peatiness. On the palate the sweetness of Talisker immediately leaps out and sits beautifully alongside more herbaceous savoury notes and dried fruits. The finish seems eternal and the impression left by the 41 year old is unforgettable as sweet and savoury flavours combine and crescendo. It is clear that Talisker have created something truly special. Moreover, supply is extremely limited with just 2,000 bottles available for purchase at £2,900 each.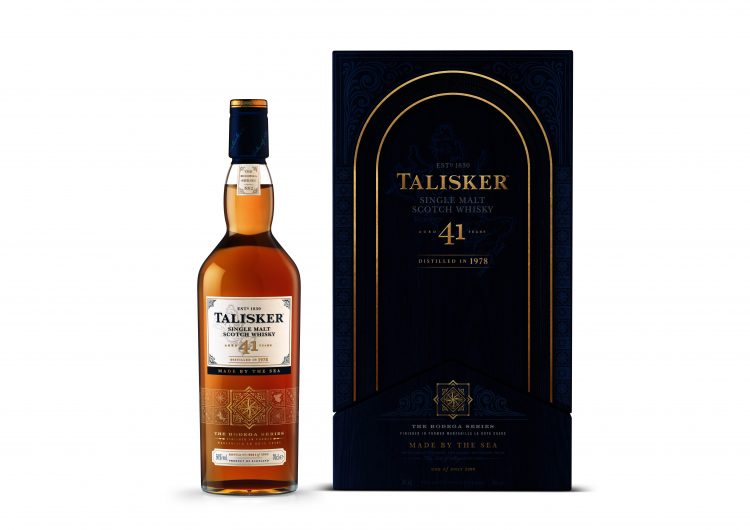 For the real die-hard whisky aficionados, when the entry-level distillery tour just won't cut the mustard, Talisker have teamed up with Quintessentially Travel to offer a huge range of impressively opulent Skye-o-centric activities and experiences. If arriving in style is of particular importance, for example, then you can sail through the bays around the edge of Skye in homage to the song 'Speed Bonnie Boat' before eventually mooring right outside the distillery, if this doesn't float your boat (pun intended, but probably not welcome) then a chopper might be more to your liking. The island also has an excellent range of restaurants for lunchtime libations, but The Three Chimneys is worthy of particular note. This fine dining destination offers exquisite dishes which principally revolve around Scottish classics and local fare.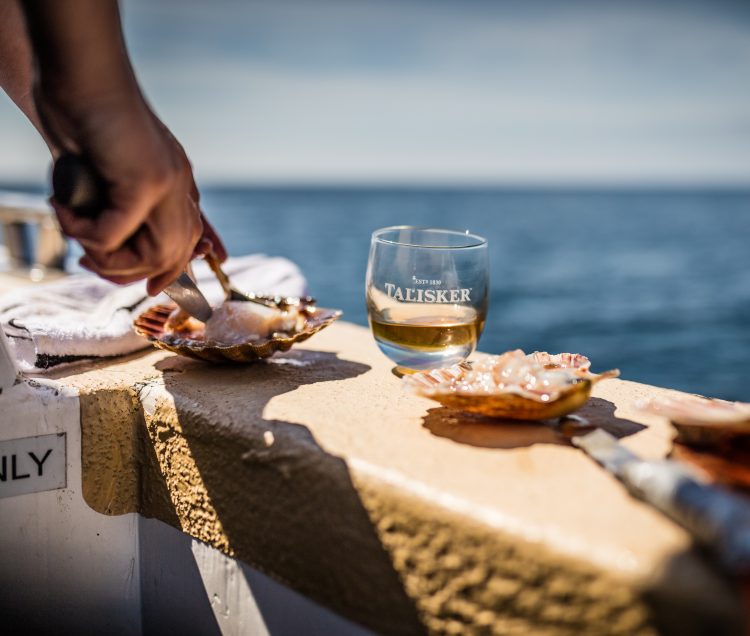 Talisker has earned a reputation as a creator of only the very finest quality whisky, which is no mean feat given the golden age of the dram which we are all currently fortunate enough to inhabit. This reputation is forged not through good luck, or through over promising and under-delivering, but rather through a consistent commitment to creating excellence in the spirit which Talisker is proud to produce. The 41 Year Old Bodega Series simply further strengthens the Talisker offering and will attract unanimous applause from within the industry and amongst enthusiasts.