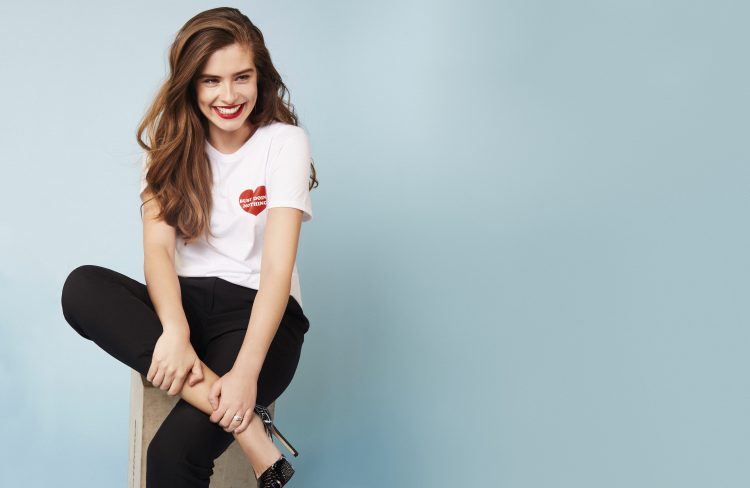 Last year, Rachel Shenton went from television star to Oscar-winner when her short film, The Silent Child, won an Academy Award. Signing her entire acceptance speech in British Sign Language, it was this compassionate gesture that captured the hearts of millions around the world, a tribute to the deaf community.
It was an unusually warm February afternoon in London as I waited for Rachel to finish shooting with the ARCADIA team. She appeared like a Hollywood star, her thick glossy brown locks framed her porcelain face, the sun highlighting her delicate features. She smiled ardently and introduced herself, "Hello I'm Rachel," she said in her subtle Staffordshire accent. Her petite physique was clad in a thick black turtle neck jumper, blue jeans and floral Dr. Marten boots. We settled into a small cafe in Fitzrovia and began our interview.
The Silent Child is an awe-inspiring ode to the deaf community and to Rachel's father who lost his hearing when she was just 12-years-old. It is unsurprising that the film received an Academy Award; it is incredibly emotive with very real and relatable characters. Since her big win, Rachel's life has been a whirlwind; meeting the queen, getting married and going on her honeymoon. I asked Rachel what life has been like post The Silent Child.
With a huge smile revealing her charming dimple, Rachel exclaimed, "It's wonderful! It was all a bit of a blur. You know, you make a short film, it's a bit of a passion project, you don't really expect it to do much. We were super proud of ourselves for just finishing the short because it was hard to make. We never ever expected that to happen… ever! We're just super lucky because we now find ourselves in really nice rooms and having meetings that are super exciting. Being able to create more is a lovely bi-product."
It is the film's impact on the deaf community that has really made Rachel happy. She recounted, beaming with pride, "We managed to screen the film in parliament at the United Nations Global Disability Summit and I spoke about access to education. It completely surpassed our expectations in terms of the awareness and I think it just shows the power of a movie. I think that film is so incredibly powerful because it's emotive and you can connect with the characters and you know it doesn't feel stat heavy or anything like that."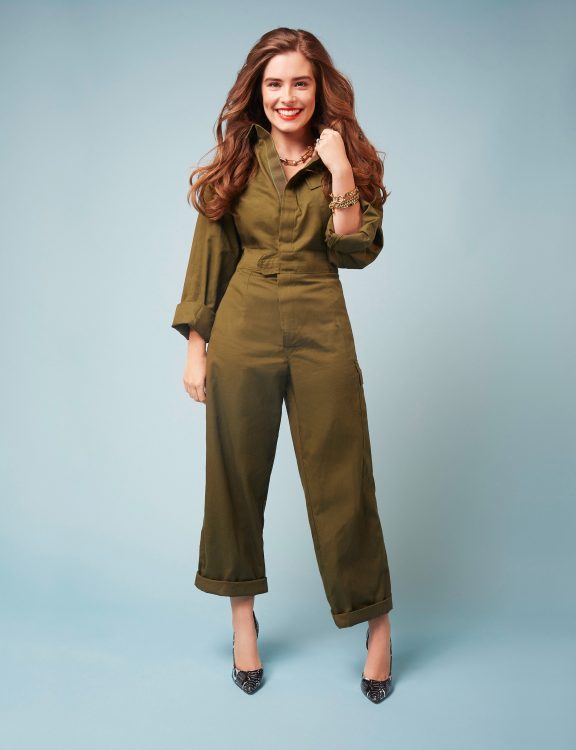 Rachel's biggest motivation is her late father. She revealed, "I've been involved in the deaf community since my dad lost his hearing when I was 12 and sadly he passed away a couple of years later and I started sign language lessons when I was 16, because that affected me so much and I saw the massive impact that deafness had on him and how vulnerable he was."
Rachel has also been an ambassador for the National Deaf Children's Society since 2011 and a patron of the charity for Deaflinks Staffordshire, completing a number of expeditions, which invoked a love of hiking as demonstrated by the honeymoon photos posted of herself standing at the tops of mountains across south-east Asia and New Zealand on her social media.
She chuckled and confirmed, "Yes, I really enjoy a good mountain! I did Kilimanjaro and then not long after I did The Great Wall of China as a way of raising some funds and just raising some awareness. As I always say, deafness is a silent disability, you can't see it and it's not life-threatening, so it's super difficult to get any kind of spotlight on it, which once again, why we're so grateful for the film."
Rachel revealed she was bitten by the acting bug at a young age and was supported by her parents by finding a local drama teacher for her. At this moment, I had a spiritual epiphany and was convinced that Rachel is most certainly on the correct path.
Bewildered, Rachel nodded and agreed, "I guess it was… I think you can join the dots looking backwards and see it really clearly. I'm certainly very very proud of all the awareness that we've managed to raise and the sort of attention that The Silent Child has received"

It was Rachel's memorable Oscar acceptance that captured the world's attention, signing her entire speech. She giggled and recalled, "I felt like a big mess and I don't know how I managed it. I think because I thought this subject is so important and what I'm going to say is really important and we're on arguably one of the biggest stages in the world so I just wanted to make sure that I said something that was clear about the message. It was a wonderful night."
Despite being in the midst of Hollywood's crème de la crème, Rachel and her husband left the Oscar party as soon as they could to celebrate with the rest of their cast and crew. She recollected, "We went to the Vanity Fair Oscar party, grabbed an In N Out burger and left."

She continued, 'Ultimately, the team worked incredibly hard on our movie and were a massive part in it. If we had unlimited tickets, we'd have had everyone going but we didn't unfortunately and so when we won, I just couldn't wait to get back and share it with everybody that had been a part of it. We did the Vanity Fair party because there's press there and it's an obligation. It's great because some of our UK press, that had supported us even before we had been nominated were there, so we wanted to go and give them an interview and be like 'Yay, we did it!'"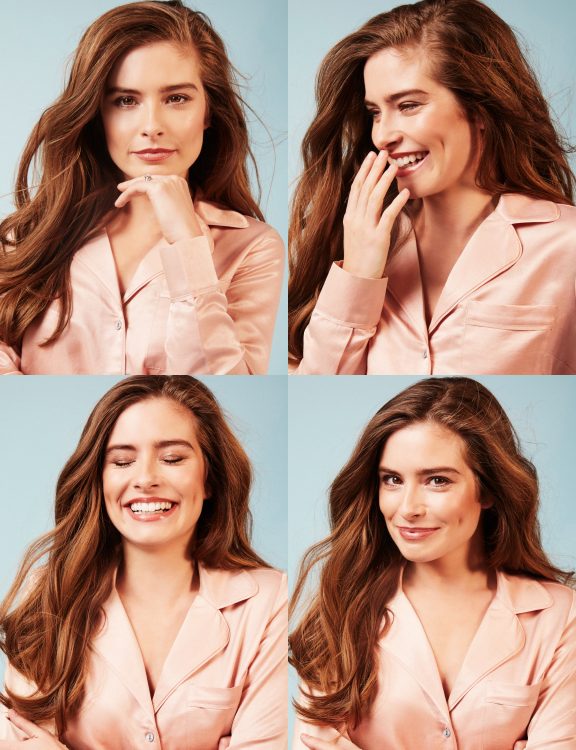 The Silent Child was directed by Rachel's husband, Chris Overton; she confirmed that they would indeed be working together again in the future. She unveiled that future projects would continue to highlight different themes within the deaf community. She stated, "At first we were exploring the idea of just doing The Silent Child in a feature film and we were like 'no, that doesn't feel right' and while we were researching, we just found so many other really compelling issues and things that I wanted to write about and to develop."
Prior to The Silent Child, Rachel was best known for her role on British soap, Hollyoaks but started her career on various British dramas before descending into Hollywood.
She laughed and told me, "It's really weird, I went over on a ten-day holiday with my friend and before I went, I'd done loads of research on this show that I loved called Switched at Birth because I liked what it did. It had central deaf characters in the show, two of the leads were profoundly deaf and I thought it was done so well. It wasn't like tokenism, they were great characters."
She continued, "The next thing I know, I had an audition for the show and then a callback. Not long after I booked myself a one-way ticket to Los Angeles."
Rachel moved to Hollywood without knowing a soul. She reminisced, "It was quite daunting actually. I landed, hired myself a car and drove an hour to move into a flat that I had found out about through a friend of a friend."
When pressed about the glamorous life she led whilst in Hollywood and as fate would have it, Rachel revealed, "No, I wasn't at all part of the Hollywood scene. My flatmate was deaf and wasn't part of the industry at all. We got on really well and I actually based a lot of The Silent Child on her," further confirming to me that her life was written in the stars.
As the interview came to an end, I felt like I was saying goodbye to an old friend. Rachel's star is only just rising and with that, the increasing awareness around the stigma of the deaf community.
White Gold is on BBC Two Wednesdays at 10pm and available on iPlayer.
Photographer
Saskia Lawson
Stylist
Donna McCulloch
Makeup Artist
Louise Hall using Too Faced
Hair Stylist
Betty Bee using Tabitha James Kraan
Location
Smashbox Studios
Fitzroy 1A One, 6 Mortimer St, London, W1T 3JJ