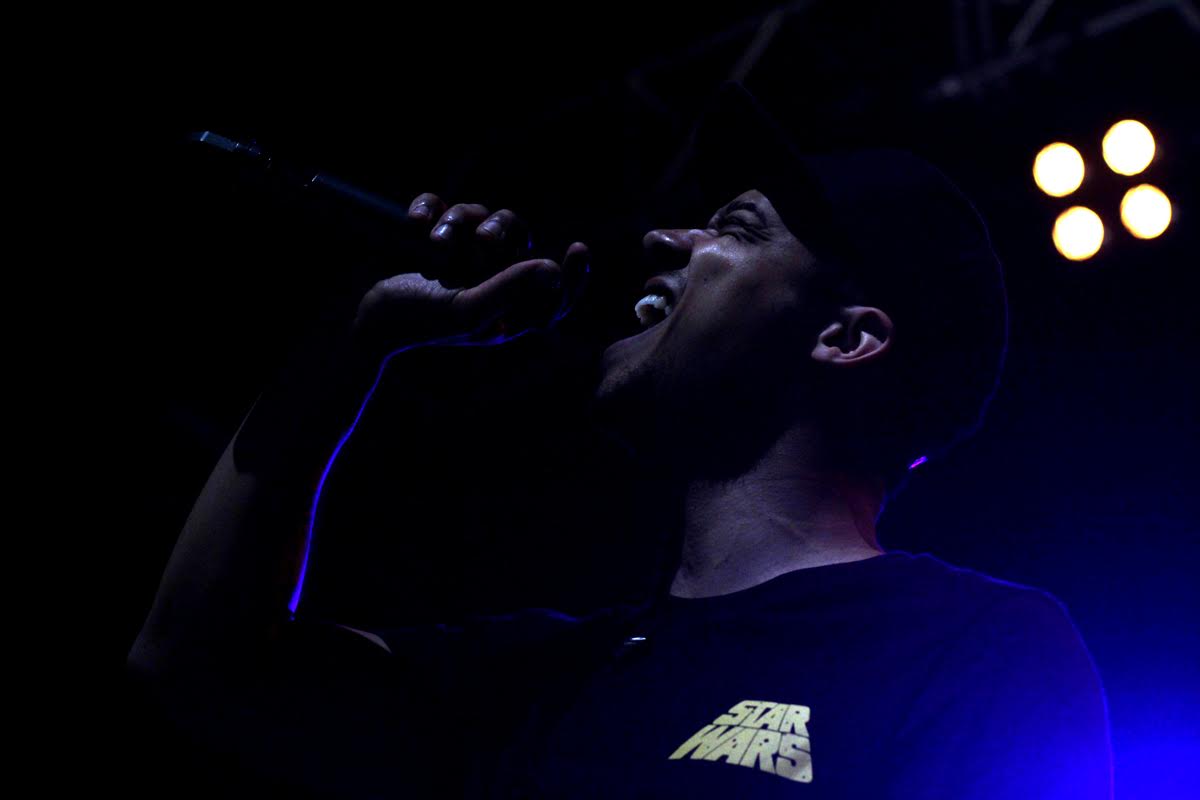 The first time I saw Raleigh Ritchie perform live was on stage with Run DMC last year. I had unfortunately missed his set, but I remember he brought an electric energy that matched the hip-hop legends. I didn't know much about Raleigh Ritchie at the time, but he was instantly recognisable as Grey Worm, leader of the Unsullied from one of the biggest shows, Game of Thrones.
We met again earlier this year when I interviewed him for the second issue of Arcadia magazine and I was introduced to Jacob Anderson, the boy behind Raleigh Ritchie.
As I walked through the bitter cold up Highgate Road, I saw the crowds gathered outside of the Kentish Town Forum. I headed inside and found myself standing at the very back of the room with a 1,600 capacity. I should have arrived earlier but my stomach came first and Dirty Burger was my first destination that evening.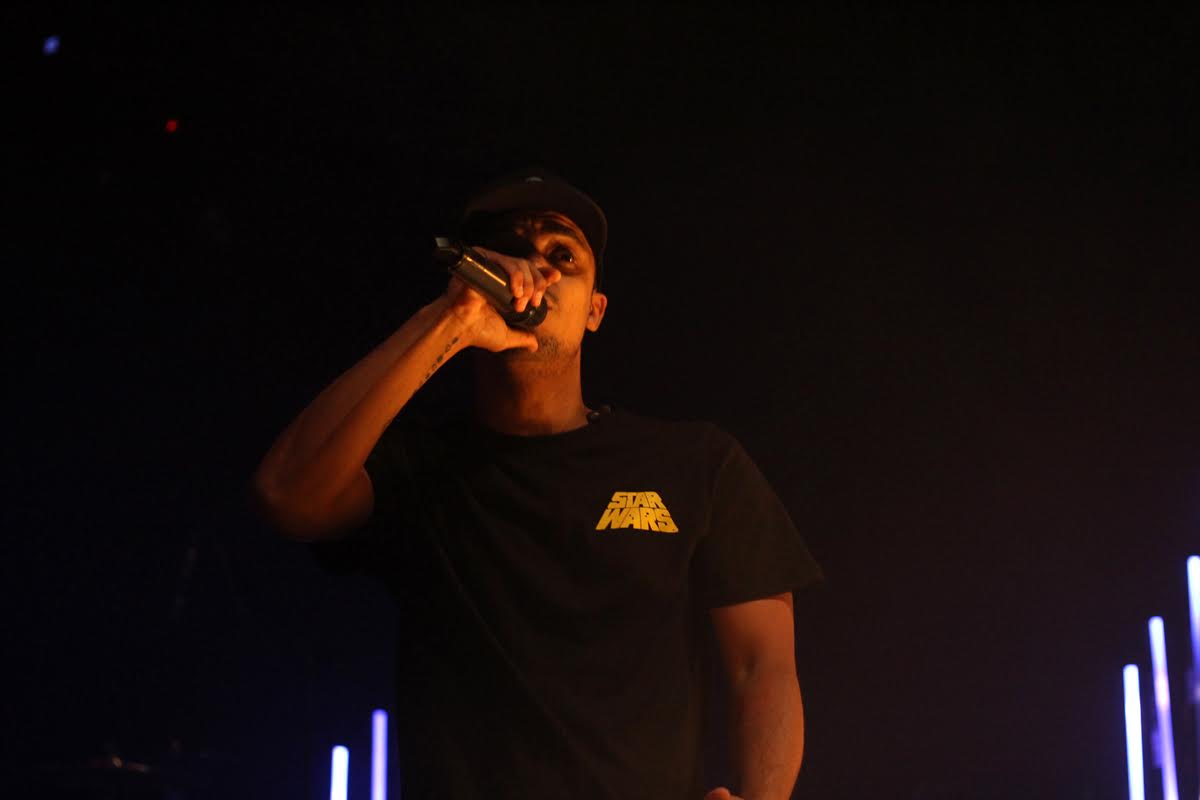 The four-piece band began to play the beginning of Werld is Mine, the first track from his highly anticipated debut album, 'You're a Man Now, Boy', as the attention turned towards the stage. The lights brightened as smoked seeped through, the silhouette of Raleigh Ritchie became visible and the crowd gave a welcoming cheer. The show had begun.
After performing his second song of the evening, he stopped and greeted the audience. "Hello London! Wow, there are a lot of you." I marvelled at the genuine awe that he brought to the stage when he was looking out onto his sold out show and thanked everyone for coming.
He continued on with Cowards, an upbeat track that reminds me of a 90's fighting video game, featuring up-and-coming singer, Etta Bond, a rare trait on the album. Raleigh gave us a little insight to his writing when talking about the next track, Never Better, he explained that he was in a "shitty place" a few years ago and someone helped him out of it.
I was amazed that everyone was able to sing along to songs from his album, an album that was only released a couple of months ago. Raleigh was also surprised as he gushed, "You have no idea how happy it makes me to hear you singing my songs back at me". There is no denying that Raleigh is an excellent storyteller that sets him aside from his peers in the charts and makes his music so relatable.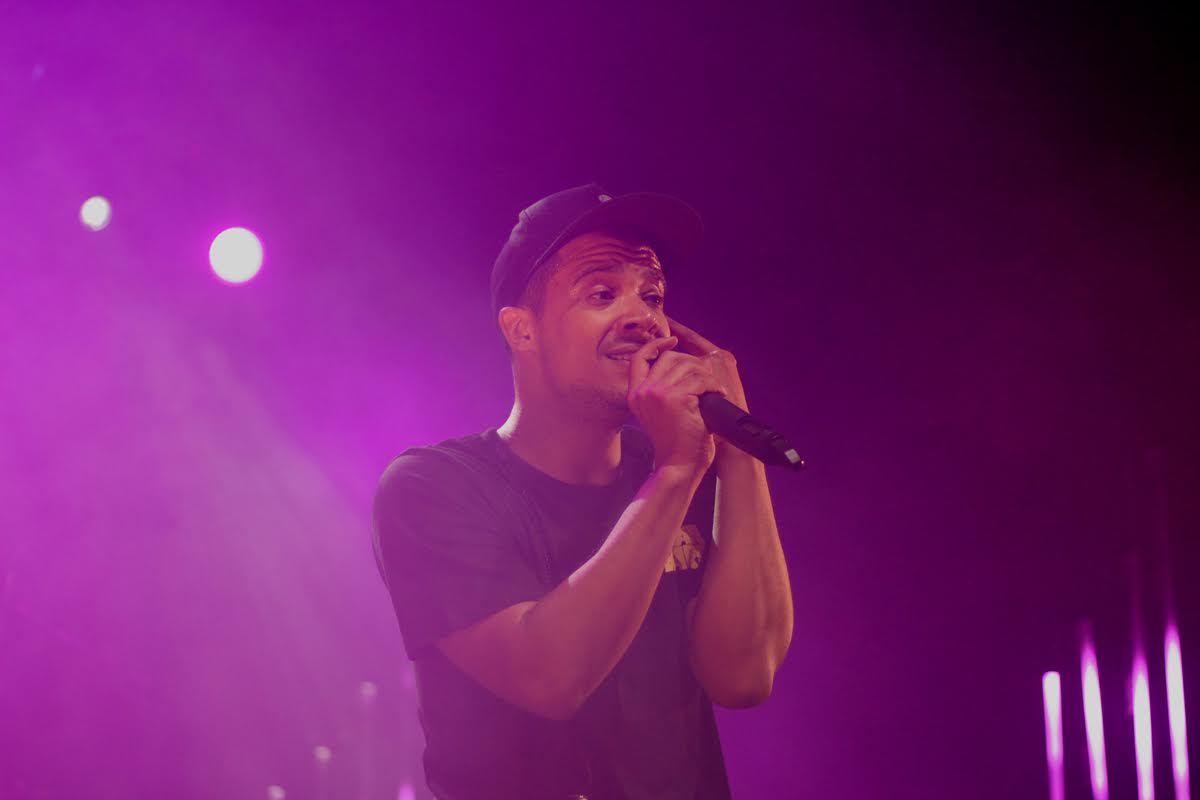 He slows it down with Life in a Box, a mocking slow jam about bringing a new girl back to his room for the first time, and continues with some "old shit", music from EP, "Black and Blue Point Two".
The start of Bloodsport '15 makes the crowd go wild and we are no longer singing along, but shouting along. It is an incredible sight to see. His stage presence grows stronger with each song, so animated and his energy, unfaltering throughout.
The show draws to a close with up-tempo, The Greatest, which has the crowd dancing and singing long after Raleigh and his band have left the stage.
Raleigh Ritchie is a Jack-of-all-trades, and a master of everything; it is so exciting to see his star rising.
Issue two is out now and available to buy here.
Follow Raleigh Ritchie on Instagram: @RaleighRitchie
Follow Raleigh Ritchie on Twitter: @RaleighRitchie