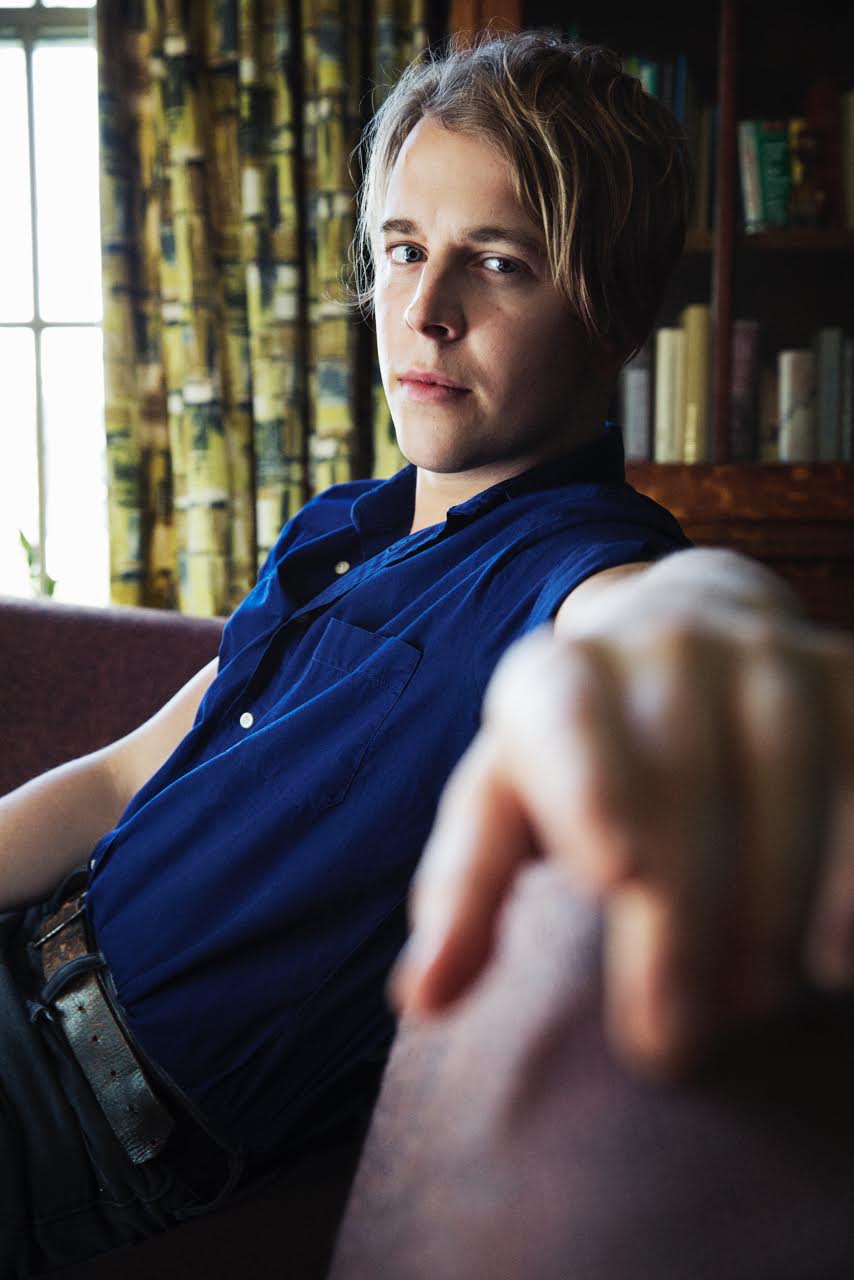 Back in 2013, I remember being one of around 25 dedicated fans that filled a dimly lit basement in East London where a relatively unknown Tom Odell was playing. Tom had 600 followers on Twitter (he now has over 250,000) but even early on it was clear that he was on the cusp of greatness.
Success was relatively quick, in the same year his critically acclaimed debut album 'Long Way Down' went to number 1 and he won the coveted BRITs Critics' Choice Award.
Tom achieved worldwide success, he has performed for Burberry at Fashion Week and even Taylor Swift, Harry Styles and Nick Grimshaw are fans.
After such a phenomenally successful debut, a second offering can be a struggle but I can proudly say that 25-year-old Tom Odell is back and sounding better than ever.
We caught up with Tom on the road whilst he travels in the country playing back-to-back sold out shows. We discussed his new single 'Magnetised', new album 'Wrong Crowd' and if things are different second time around.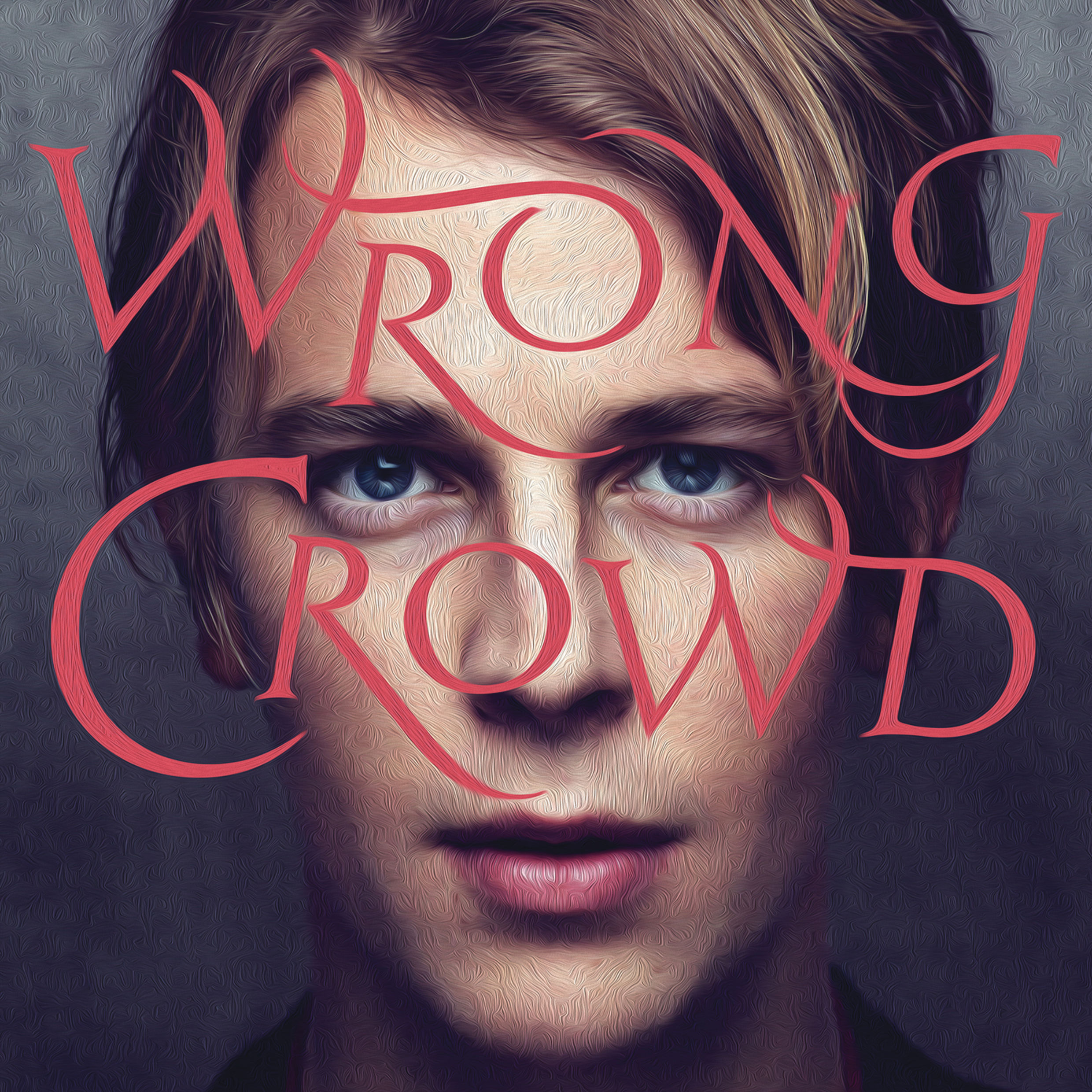 What was it like filming the video for Magnetised? 
It was very intense but extremely enjoyable. I first started planning the videos back in November of last year, and it took a whole month of preparation with the director, George, to get them going. We shot Magnetised, Wrong Crowd and Constellations in 4 days in South Africa. Everyone who was involved had a shared vision, and I think they've turned out really well.
Magnetised follows on as a second part to your first single 'Wrong Crowd'. What inspired the video?
There is a narrative that is going to run across all of the videos I make for this album, and Wrong Crowd and Magnetised is just the beginning. It starts in a hotel room where my character is watching back old phone footage of him and his lover (the female character). I won't explain the whole story, (just watch them!), but he ends up losing himself at this very self destructive party and then driving off into the night to try and save the relationship.
I love films by Wong Kar Wai, Paolo Sorrentino and Terrence Malik. I got very into Fellini around the time I was making the album and he very much inspired the Magnetised video. I guess the videos are influenced by experiences I have had, and George the director has had. But also the desire to create this hyper surreal world where you can't quite tell what is real and what is in his head.
Your second album 'Wrong Crowd' is due to be released this summer. What has the process been like second time around?
I had a lot more confidence when I sat down to write this album, far more than i did on the first. My band and I toured my debut album so much, must have played 200 plus shows, and you really learn a lot about music being on stage that much. I wrote a lot of songs for this album, Wrong Crowd, and it was important to me that first they sounded good on just the piano and my voice. Then I started production and we recorded it over the course of last summer.
Your fans are extremely excited, what can people expect from the new album?
I like to think it's very rich in musicality, and also quite diverse. It is influenced by far more genres but I guess the lyrics make it feel cohesive. I don't know, it's hard for me to explain the album in words, but I'm really proud of it and excited for people to hear it.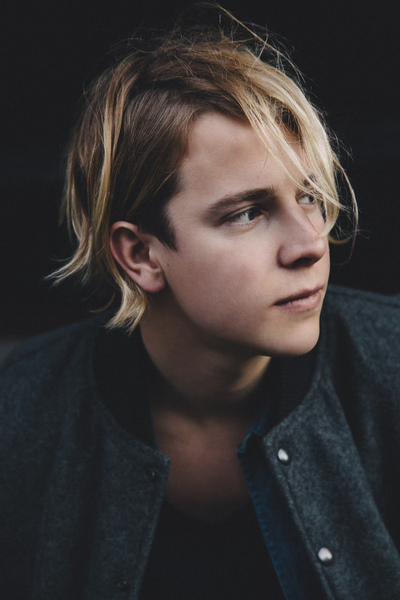 Ten questions we ask everyone:
1. What did you want to be when you were younger?
I used to desperately want to be a pilot like my dad. But I spent most of my time writing songs. So I'd always tell myself, if the flying thing didn't work out, I could always become a pop star. It turned out my back up plan, wasn't so bad.
2. If you could offer advice to your twelve-year-old self, what would it be? 
Chill the fuck out! And don't worry about the girls just yet, as you have many more years to go until they are worried about you.
3. You have 24 hours with no travel restrictions, how would you spend it?
Id stay at home with my cat, as I haven't seen the little guy for a few weeks and I miss him like hell.
4. What is the most exciting thing that has happened to you this year?
When I went to the mastering suite to press the first cut of my album. Its bizarre listening to 48 minutes of music you've spent 2 years making!
5. The film you can watch over and over yet never tire of?
Lost in translation. Don't know why, just love it .
6. The song that always makes you emotional?
Harry Nillson – Without you. Such a tragic song. And I believe it.
7. If you could spend an entire day with anyone uninterrupted, who would it be?  
My Grandmother who died last year and I miss so much.
8. It is Friday night at midnight, where are you most likely to be?
Writing music or drinking in a bar with some friends.
9. What is your biggest vice?
Smoking, but I'm cutting back. I promise.
10. How would you like to be remembered?
I'd like to be remembered as a passionate artist, I think.
Click HERE to listen to Tom Odell's 'Constellations'.
Follow Tom Odell on Instagram: @tompeterodell
Follow Tom Odell on Twitter: @tompeterodell