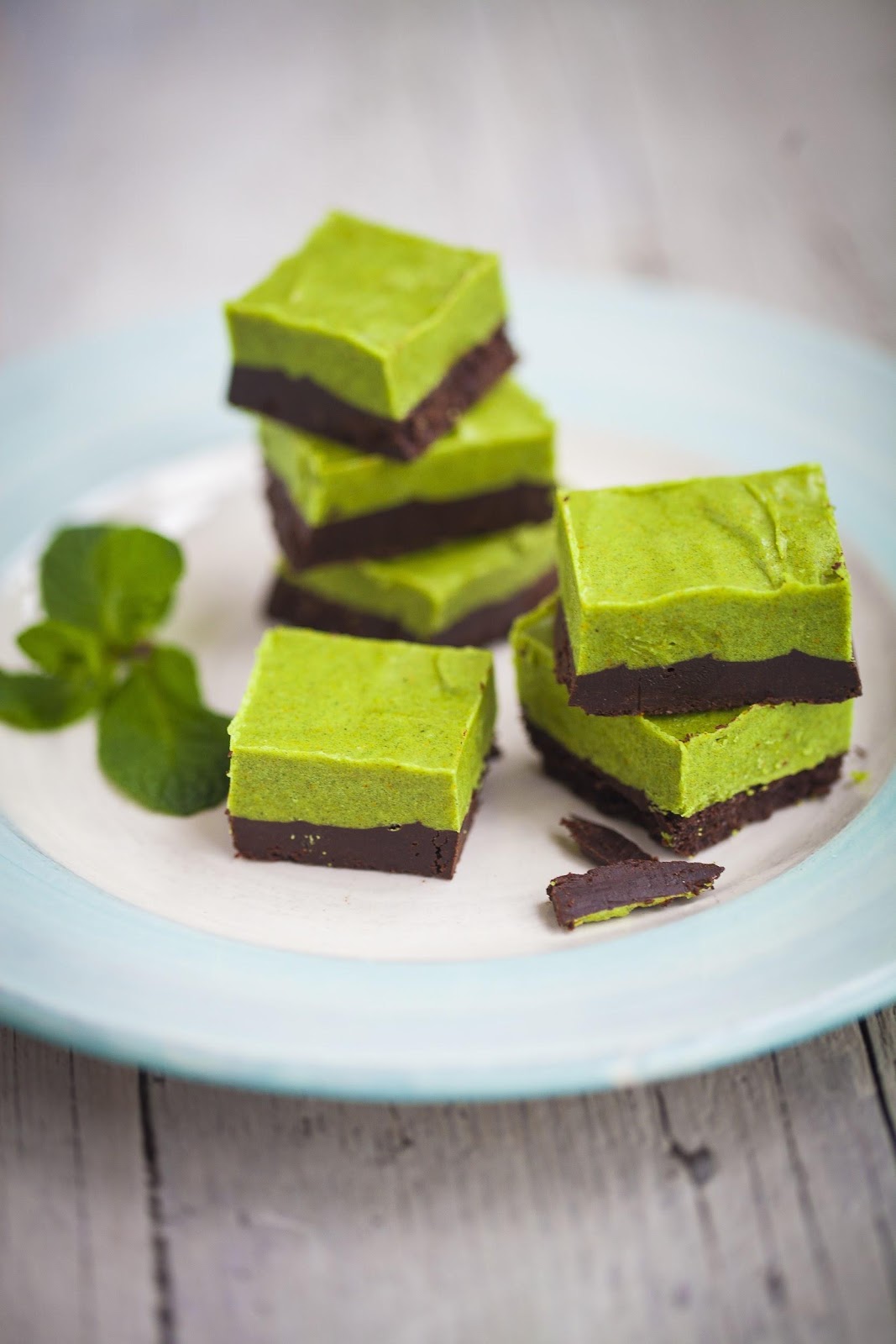 Create a vibrant, summery dessert that is as satisfying as it is stunning. Here's how to create perfectly even, little squares of layered mint and chocolate ganache…
Ingredients (Makes 20 pieces)
Chocolate layer:
100g Vita Coco Coconut Oil, melted over low heat
50g cocoa powder
3 tbs raw honey
1 tsp vanilla
½ tsp mint extract (or to taste)
pinch of salt
Mint layer:
150g Vita Coco Coconut Oil – room temp (not melted)
3 tbs raw honey
¾ tsp mint extract (or to taste)
1.5 tsp spirulina powder and 1 tsp turmeric (or use a few drops of natural green colouring)
Method:
For the chocolate layer:
Whisk the cocoa powder into the melted coconut oil a little at a time and then whisk in the other ingredients until smooth.
Use a spatula to smooth it into a small parchment paper lined tray roughly the size of your hand/bit smaller than A5 / approx. 17cm x 11cm (we used a glass lunchbox). Place in the fridge to set for 10 minutes.
For the mint layer:
Use a whisk to blend the ingredients for the mint fudge layer together until smooth.
Smooth over the chocolate layer and set in the fridge.
Slice into squares and enjoy straight from the fridge.
Follow Hemsley and Hemsley on Instagram: @hemsleyhemsley