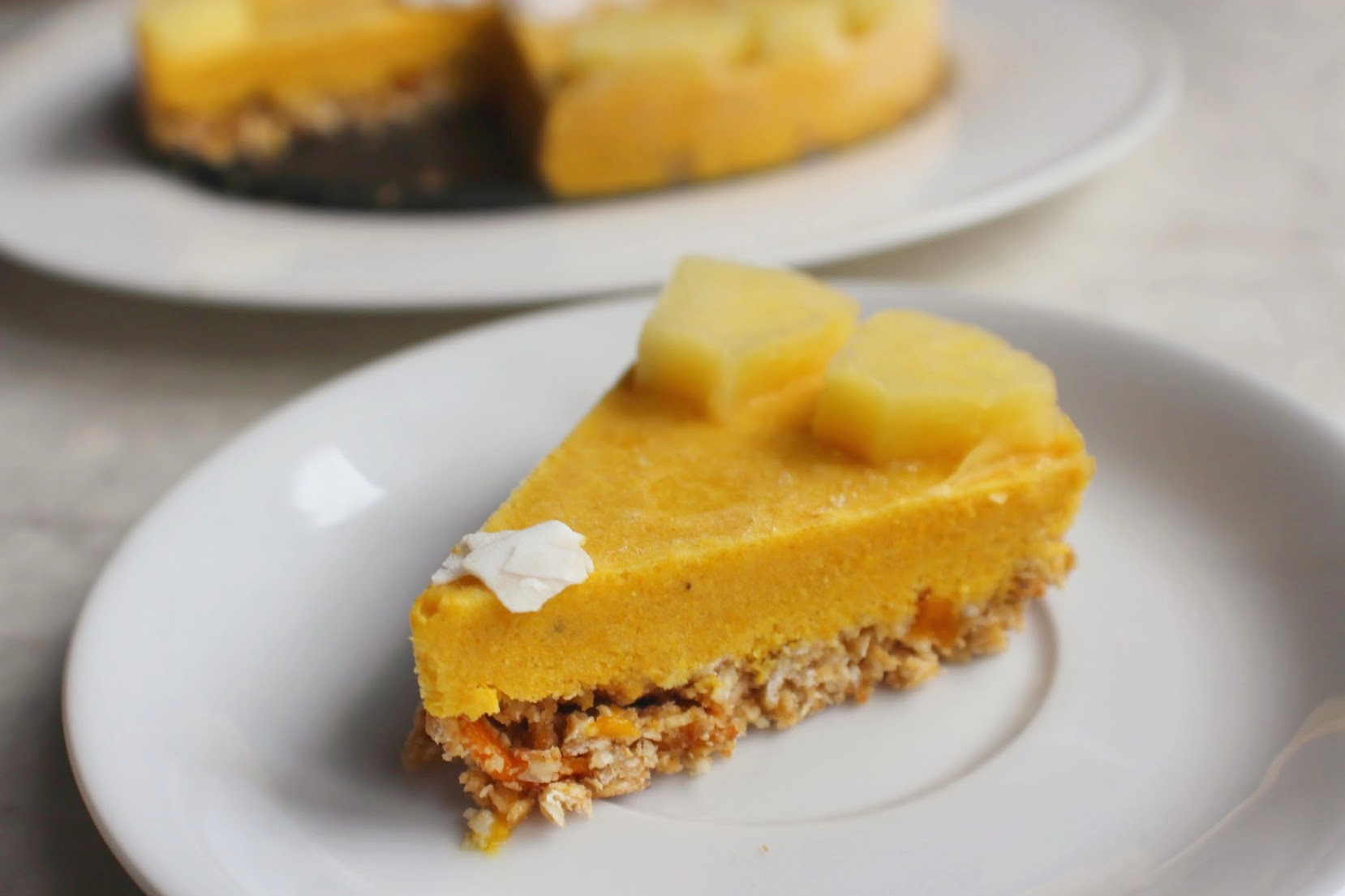 Don't crumble under pressure – this bake by food blogger, Spamella B, is fuss-free and super delicious.
Ingredients
For the base:
¾ cup rolled oats
½ cup unsweetened desiccated coconut
2 tablespoons coconut flour
2 tablespoons coconut sugar
3 tablespoons chopped dried unsweetened mango
2 tablespoons Vita Coco Coconut Oil, melted
2 tablespoons maple syrup or coconut nectar
1 teaspoon vanilla extract
For the filling:
2 frozen bananas
½ cup fresh or frozen mango chunks
½ cup pineapple chunks (fresh, frozen or canned in juice)
¼ cup coconut milk from a can
2 tablespoons melted Vita Coco Coconut Oil
Juice of 1 lime
2 teaspoons turmeric
¼ cup maple syrup
1 teaspoon ginger
Extra pineapple chunks, to decorate
Method:
Mix together the oats, coconut, coconut flour, sugar and chopped dried mango in a bowl.
Pour in the melted coconut oil, maple syrup or coconut nectar and vanilla and mix to form a slightly sticky mixture.
Tip into a 20cm loose-bottomed cake tin and spread out evenly, pushing it into the base.
Place in the freezer while you make the topping.
Place all the filling ingredients (except the extra pineapple) in a high-power blender or food processor and whizz up until quick thick and smooth.
Pour this over the base and freezer for at least two hours. Arrange the pineapple slices on top (whatever pattern you want) and return to the freezer for at least two more hours.
When you're ready to serve, remove the cheesecake from the freezer 10 minutes beforehand. Carefully push out from the tin, place on a plate and slice up, scattering over some coconut chips if you wish. Now tuck in! Plus, you can keep any extra slices of cheesecake in the freezer for up to one month.
Follow Spamella B on Instagram: @spamellab