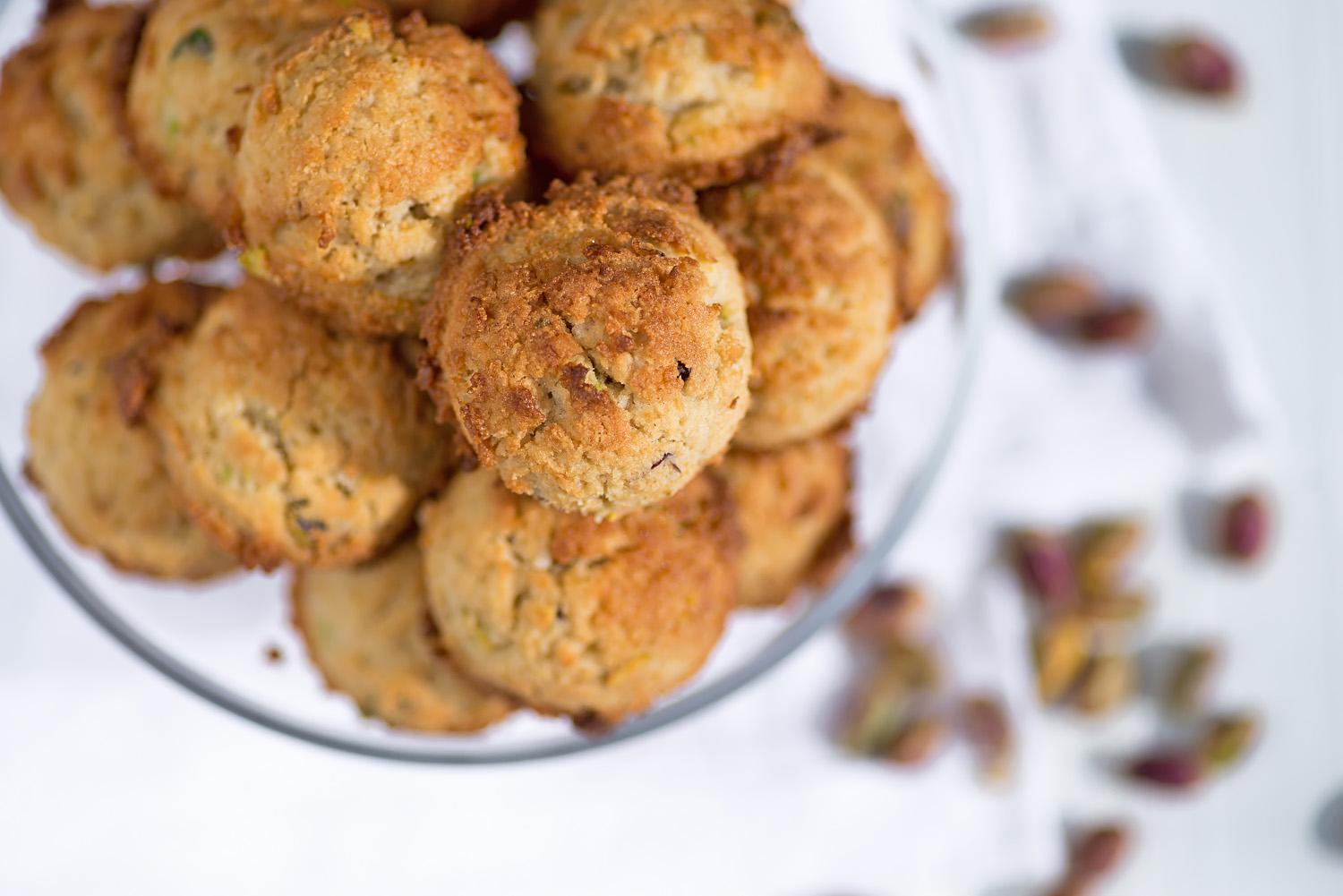 A twist on the classic, try whipping up Mondomulia's light and airy Macaroons. No soggy bottoms here!
Ingredients
2 cups ground almonds
1 1/2 cups desiccated coconut
1/2 cup pistachios, roughly chopped in half
1 tsp baking powder
1/4 tsp bicarbonate of soda
1/4 tsp salt
1/2 cup maple syrup
1/3 cup homemade apple sauce (see notes)
1/2 cup Vita Coco Coconut Oil
Preparation
Preheat the oven to 170°C fan and line two baking trays with parchment paper.
Combine the ground almonds, desiccated coconut, pistachios, baking powder, bicarbonate of soda and salt in a medium size bowl.
Combine maple syrup, apple sauce and melted coconut oil in a separate large bowl and stir together.
Add the dry ingredients to the bowl with the wet and stir until a dough has formed. If it is a bit too sticky, add a tablespoon of flour.
Using a spoon or a batter scoop, make small balls of cookie dough. Place them on the baking trays. Bake in the oven for 13-15 minutes, until edges are slightly brown.
Notes: to make the apple sauce, peel, core and dice two small apples and cook them with a little water and sugar until they are soft enough to mash.