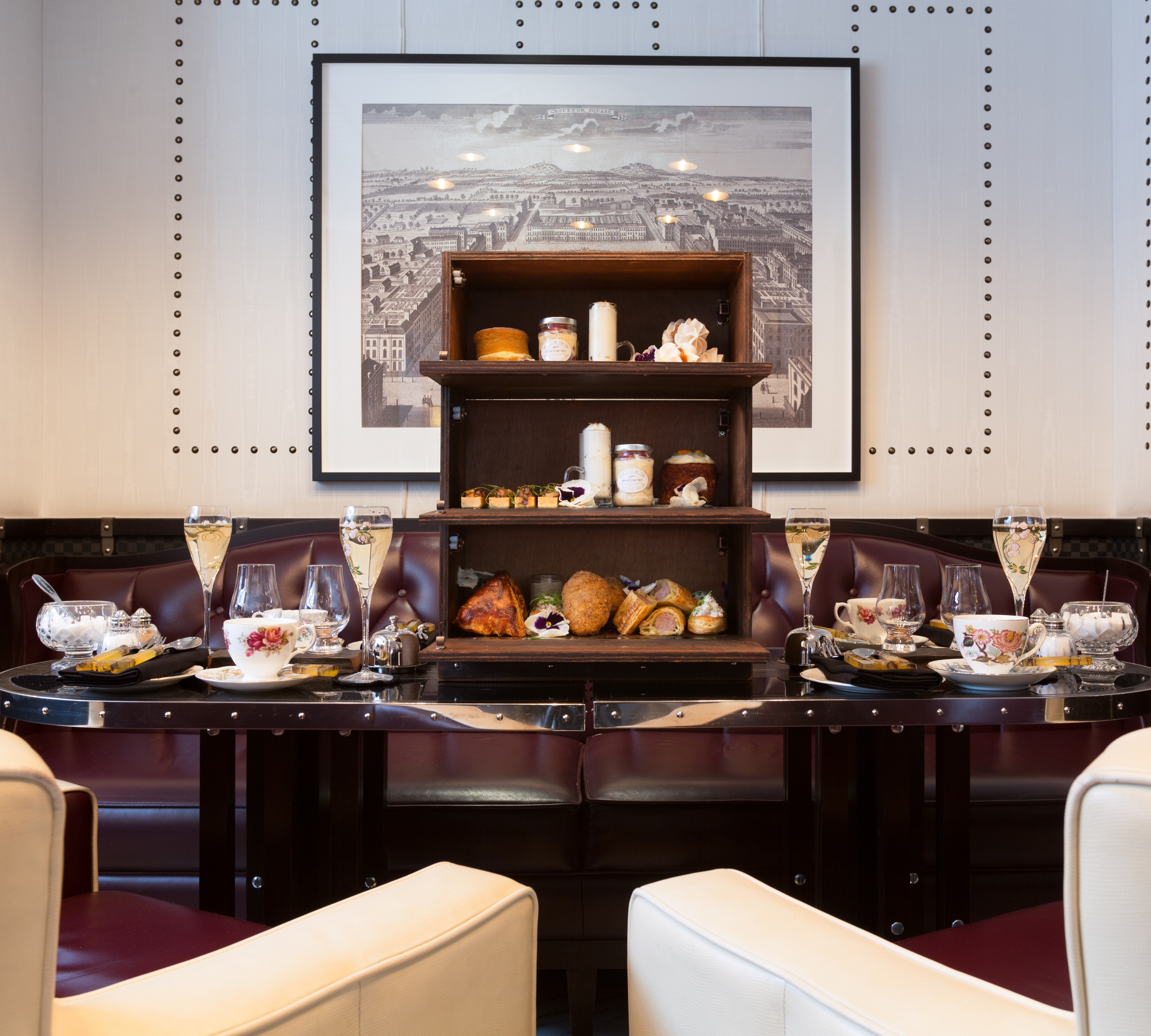 I've spent many wonderful evenings at The Luggage Room. It is one of London's best-kept secrets; the bar is reminiscent of a 1920's speakeasy, and you will be transported back in time as soon as you reach the door. So, when I heard about their new Low Tea menu, I was very excited.
I made my way to Mayfair's prestigious Grosvenor Square and arrived at a simple black door next to the London Marriott Hotel Grosvenor Square. I tapped on the most charming silver-gilt lion head knocker and waited a few moments before being welcomed in by Alexandro.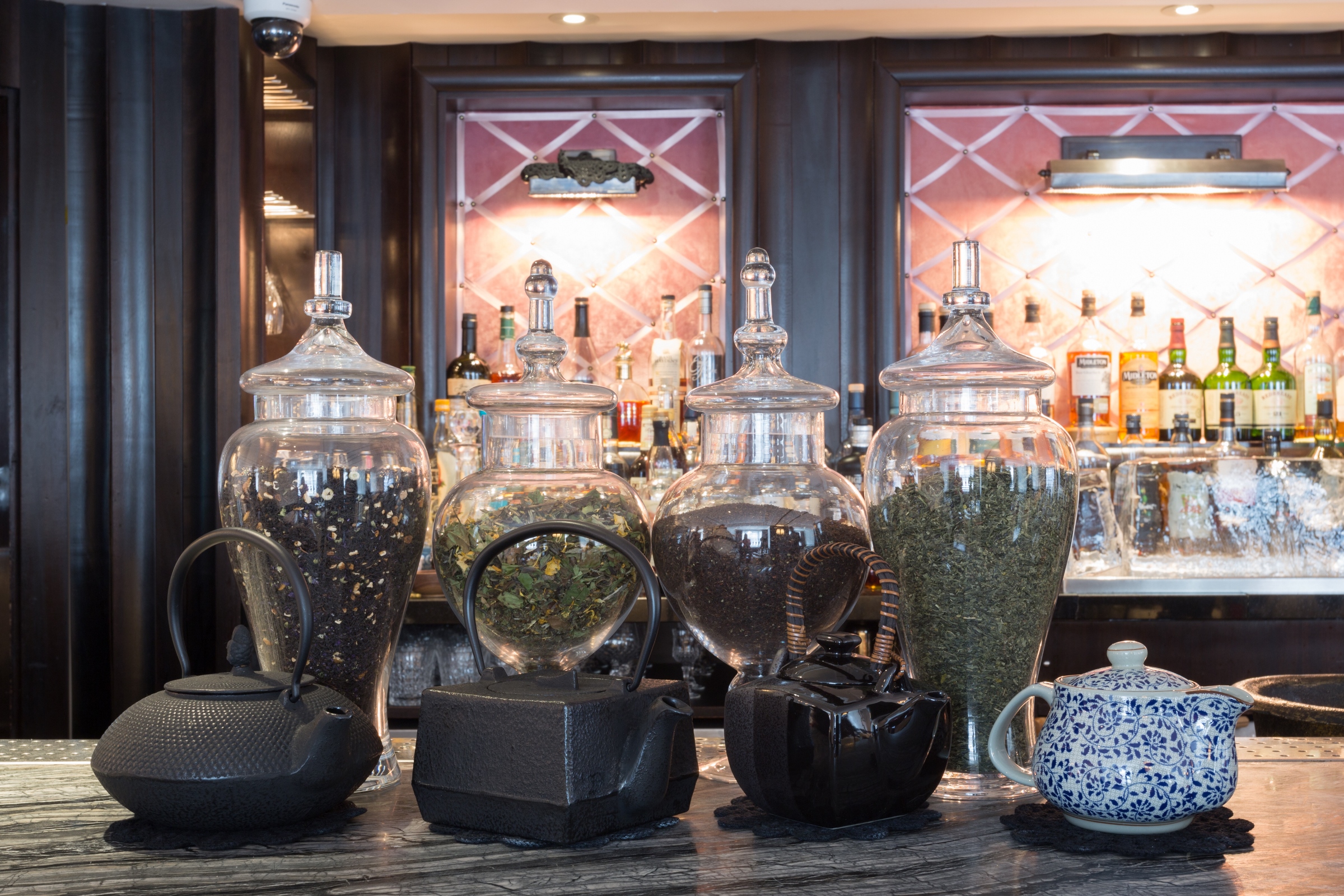 The interior is exquisite, designed to replicate the exterior of a vintage Gold Rush trunk. White walls are lined with silver rivets in rectangle formation, the bottom half, a checked black and grey pattern with studded black leather straps going across the pattern, resembling a Louis Vuitton luggage. Quilted leather sofas and armchairs are placed in each corner of the room, around tables with the same luggage affect as the walls. The cosy atmosphere is enhanced further with music from the Jazz Age playing in the background. The attention to detail was extraordinary.
Once seated, we were presented with champagne straight away. I politely declined and was offered traditional homemade lemonade from the 20's, instead. It arrived in a beautiful crystal glass with a silver straw and was the most delicious lemonade I had ever had; sweet and sharp at the same time, so refreshing!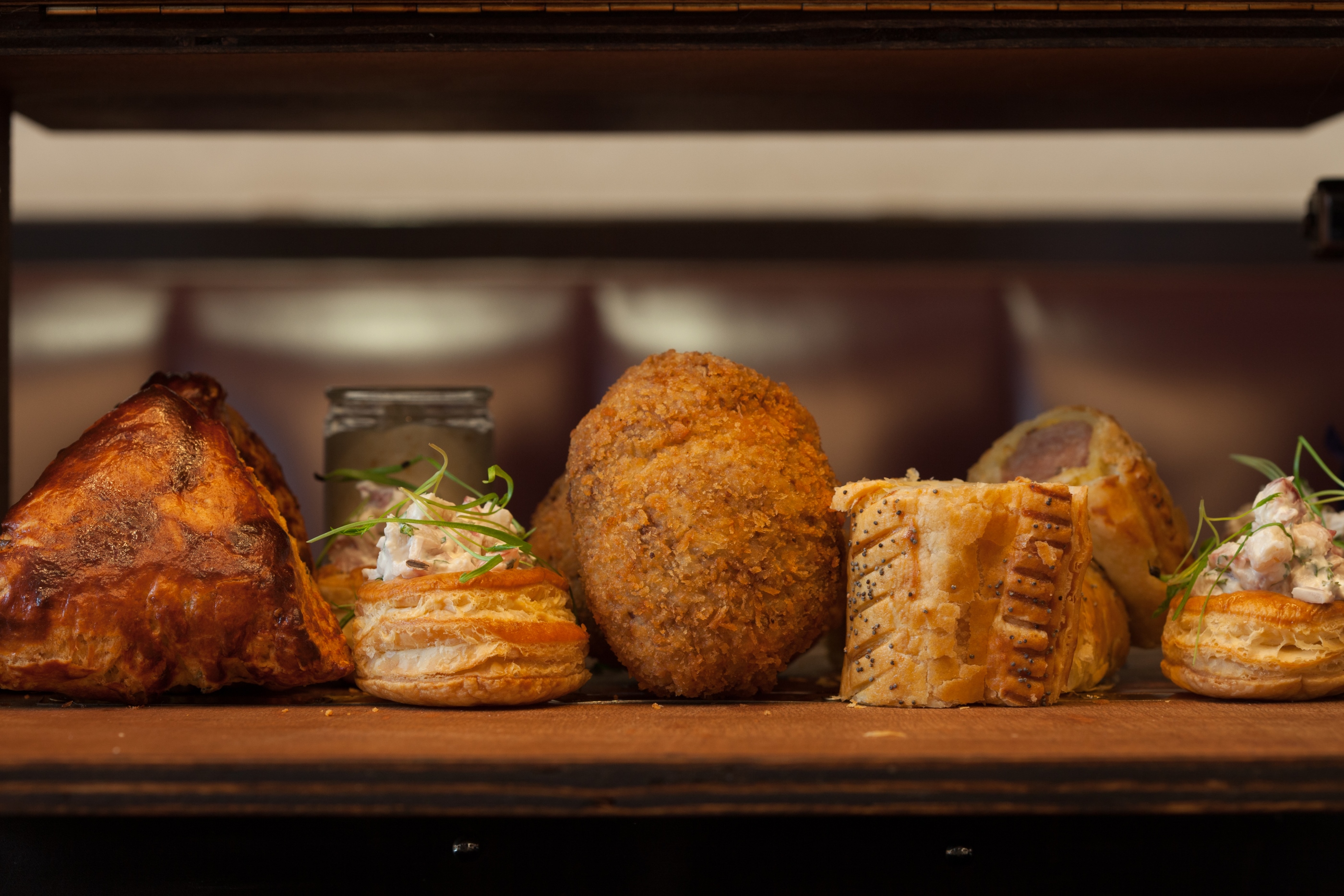 The Luggage Room has a great selection of teas, and Alexandro added to the experience by bringing out each tea displayed in beautiful bell-shaped jars. He let us inhale each of the tea leaves and gave us a detailed explanation on the origins and mixture for all infusions. I went for the Very Berry Fruit Infusion, a perfect blend of berries and dried fruits, resulting in a pleasant sweetness and lemon zing.
The Low Tea menu is curated by award-winning chef, Jamie Welch and pay homage to the English tradition of Low Tea and the bar's American speakeasy heritage. It was displayed in a beautiful wooden trunk with three compartments that you could open to reveal the exquisite feast. What sets this afternoon tea aside are the warm savoury nibbles, including the Devonshire wild boar sausage roll that I couldn't get enough of and Clarence Court Scotch egg, with the yolk oozing in perfection.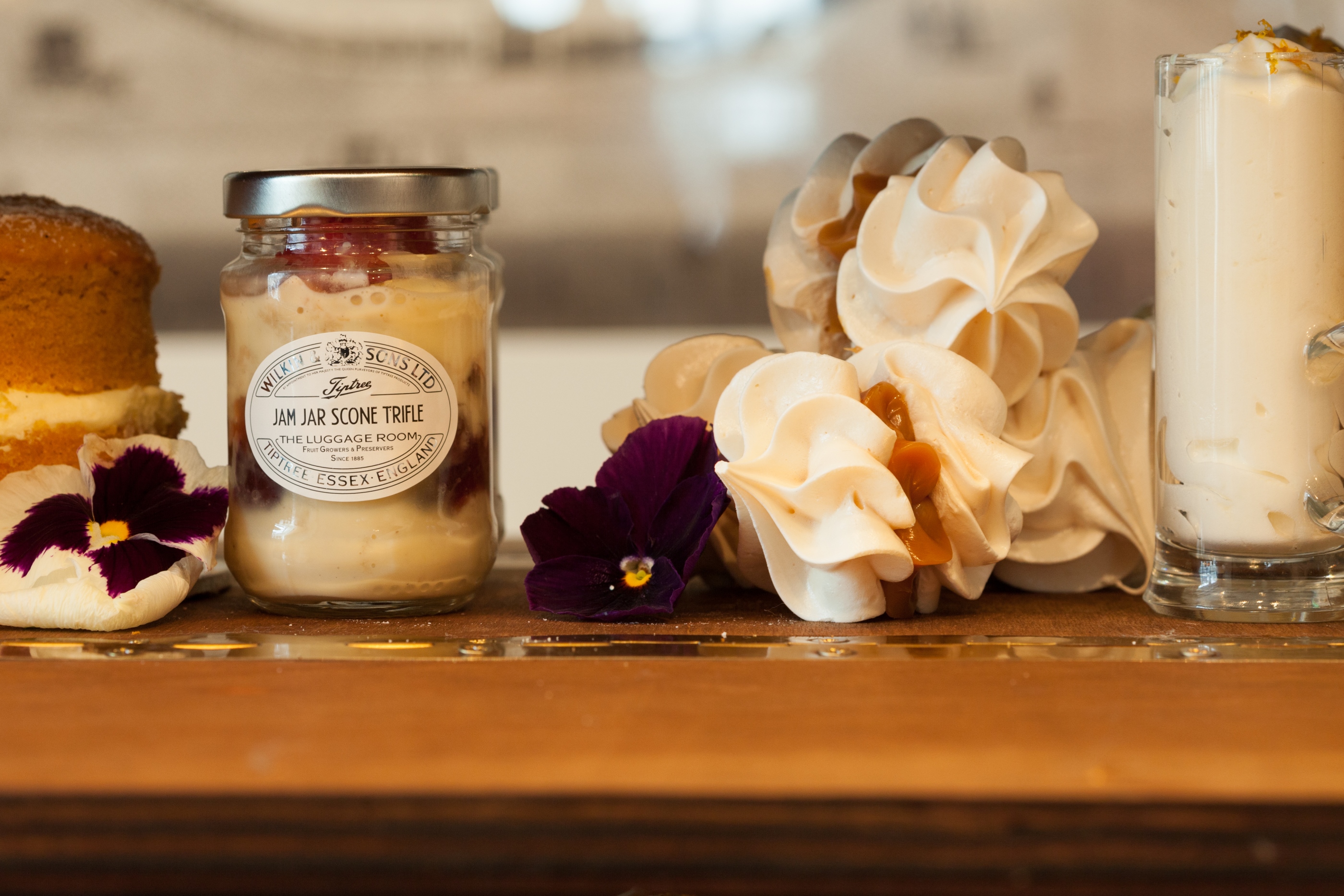 Cleanse the palate between courses with the Rum Syllabub brewed from the Luggage Room's limited edition rum, Plantation. No low tea is complete without desserts; the delectable sweet treats include the salted caramel meringue and the signature Jam Jar Scone Trifle, as well as a British classic, Victoria Sponge which is delightful.
We sat for another couple of hours after our afternoon tea finished, with another few rounds of drinks and great conversation with the bar manager, Joshua Cowen.
The Luggage Room
On the Corner, Grosvenor Square, London W1K 6JP