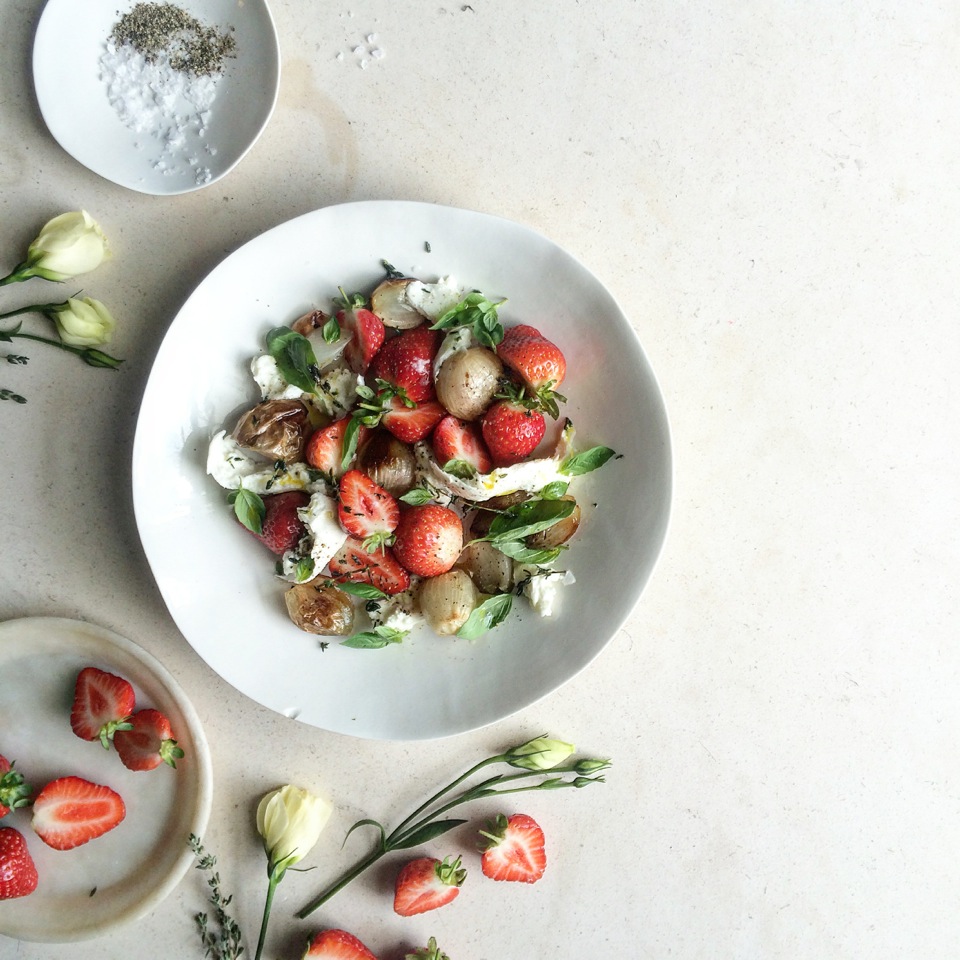 If you're lucky enough to get one of the last batches of British strawberries then take full advantage of it with my Sticky Shallot, Mozzarella, Strawberries, Thyme & Basil Salad.
Preparation Time 5 minutes
Cooking Time 15 minutes
Serves 4
Ingredients:
300g baby shallots – peeled and left whole
generous glug of olive oil
8 sprigs of thyme
generous sprinkle of sea salt flakes
300g strawberries – sliced in half or quarters if particularly large
125g buffalo Mozzarella – Roughly torn
several sprigs of fresh basil – leaves removed from stalks
generous glug of extra virgin olive oil
plenty of freshly ground black pepper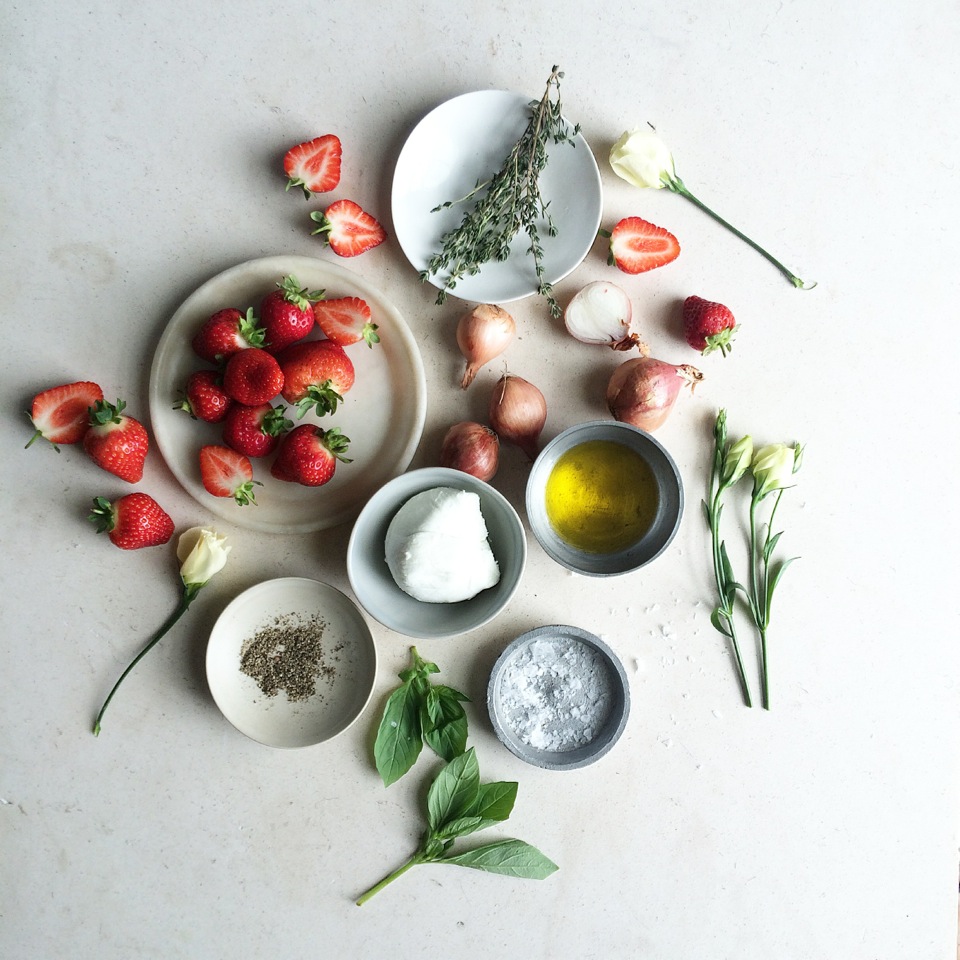 Method:
Preheat the oven to 190 degrees Celsius. Peel and place the shallots, a generous glug of olive oil and a sprinkle of salt flakes in the oven, roasting until they begin to turn golden and the outer layers darken. You want soft and sticky with a little bit of crispiness. Once the onions are almost done add in the sprigs of thyme – this way the thyme doesn't lose it's fragrance.
Prepare both the strawberries and Mozzarella then sprinkle over the sticky shallots, thyme and finally finish with the fresh basil leaves. Drizzle with a little more extra-virgin olive oil and plenty of freshly ground black pepper.
Serve immediately so that the basil leaves don't wilt.
Follow Anna Barnett on Twitter: @AnnaBarnettCook
Follow Anna Barnett on Instagram:  @AnnaBarnettCooks