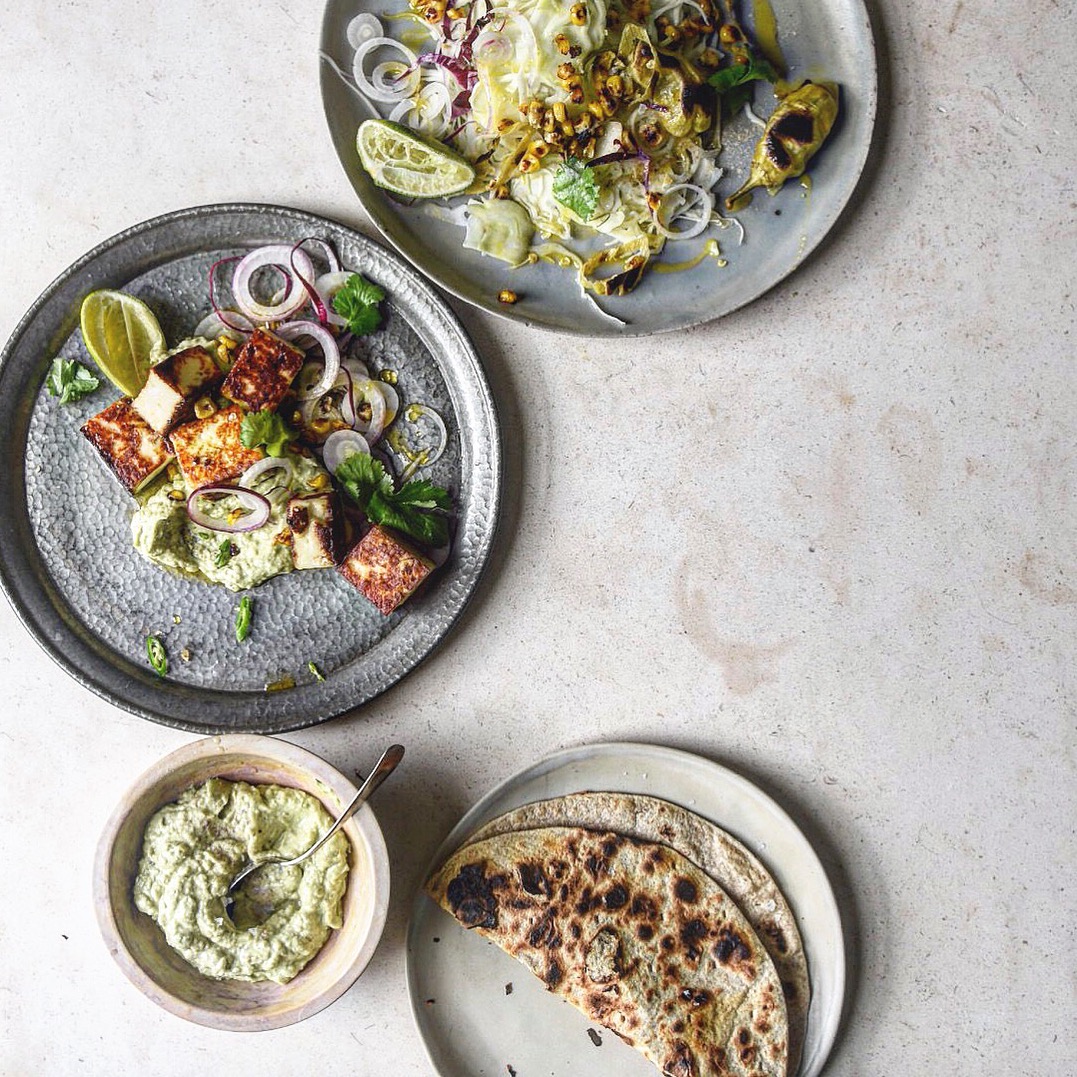 This is a really nice way to enjoy a low carbohydrate meal without compromising on flavour. If you've got time then char your corn first and if not just enjoy the sweetness it brings to the pancake. This is a really great brunch, lunch or dinner alternative, traditionally it's served with a sweet sauce and mayonnaise plus a side of sticky rice and seaweed.
Preparation Time 10 minutes
Cooking time  12-15 minutes
Serves 2-4
Ingredients:
¼ white cabbage – finely shredded on the mandolin
1 fresh corn on the cob – kernels removed
1 leaf of cavolo nero – finely sliced
small bunch of coriander – leaves picked and roughly chopped
2 spring onions – finely sliced
a generous sprinkle of sea salt flakes
½ tsp white pepper
½ green chilli – finely diced
2 medium free-range eggs – whisked
40g mature cheddar – grated (add half to the mixture and save half to go on top)
glug of oil
Horseradish and white pepper mayonnaise –
3 tbsp of good quality mayonnaise
dash of yuzu or white wine vinegar
2 tsp fresh or creamed horseradish
a sprinkle of sea salt flakes
Method: 
Prepare ingredients as noted then thoroughly combine in mixing bowl adding the egg last.
In a non-stick medium to small frying pan add your glug of oil followed by the pancake mixture. Add the remaining amount of grated cheese and allow to cook over a medium to low heat for 3-4 minutes until the base starts to golden. Remove from the hob and place under a hot grill (around 200 degrees Celsius) and cook until golden on the top.
For the horseradish mayonnaise, combine all ingredients adjusting heat to your taste.
Serve with a side of crispy fried shredded cavolo nero by frying in hot oil and soy sauce for 30 seconds.
Follow Anna Barnett on Twitter: @AnnaBarnettCook
Follow Anna Barnett on Instagram:  @AnnaBarnettCooks