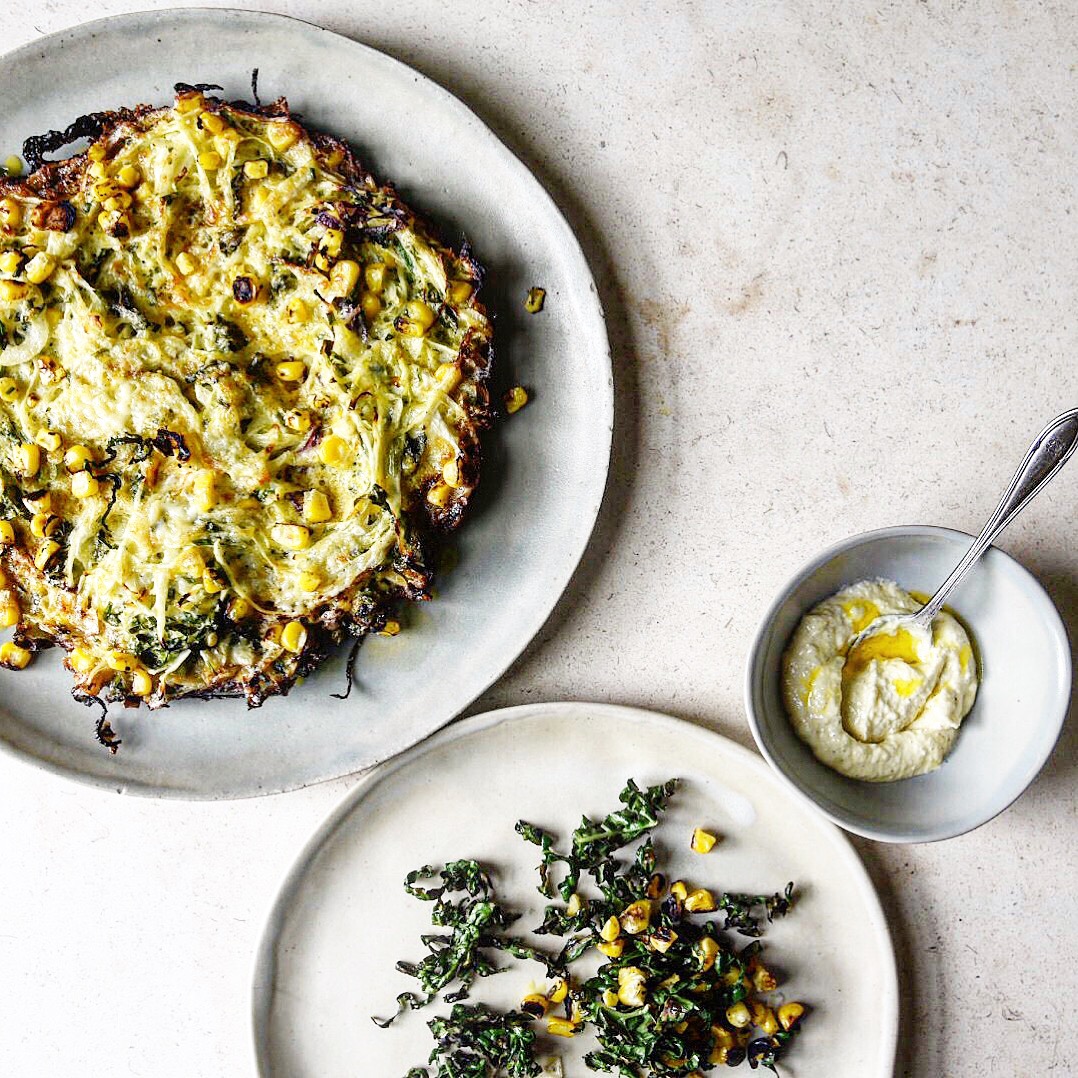 This recipe if for those who are keen to swap out halloumi and opt for a more Indian inspired dish. I love this for its simplicity but also for it's fresh, vibrant zestiness which is balanced out by the coolness of the avocado dip. This is the ideal meal when feeding a large group.
Cardamom Paneer with Pistachio, Almond and Avocado  Cream served with Lime Slaw Charred Jalapeños and Chipatis
Preparation Time 10 minutes
Cooking Time 5 minutes
Serves 4
Ingredients
:
Cardamom Paneer:
Glug of oil
2 Cardamom pods – lightly bashed
400g Paneer – Roughly cubed
Sprinkle of sea salt flakes
Pistachio, Almond and Avocado Cream –
1 ripe Hass avocado
50g shelled pistachios
50g ground almonds
½ green chilli
a generous glug of olive oil
a sprinkle of sea salt flakes and ground black peppercorns
small bunch of coriander leaves
juice of 1 lime
Lime Slaw:
½ small white cabbage – finely shredded or sliced on a mandolin
zest of 2 limes plus juice
a generous glug of oil
a generous glug of white wine vinegar
a sprinkle of sea salt flakes and white pepper
Charred pickled jalapeños –
8 small pickled chillis
4 -8 chipatis or roti
Method:
Lightly bash the cardamom pods then gently warm in a dry pan. After a minute add in your oil and increase the temperature to a medium heat. Once the oil is hot, add the paneer cooking until golden on at least three sides.Once cooked which should only take 2-3 minutes set to one side and keep warm.
For the avocado cream simply blitz all ingredients together in a blender and taste for seasoning adjusting if necessary to your taste.
For the lime slaw, prepare ingredients as noted and combine in a large bowl, storing in the fridge if you're not serving straight away.
For the charred pickled jalapeños, place directly over a naked flame until they begin to blacken or place in an extremely hot frying pan. Slice and serve with the slaw.
Warm the chipatis either in the oven or a dry frying pan.
Serve everything DIY style.
Follow Anna Barnett on Twitter: @AnnaBarnettCook
Follow Anna Barnett on Instagram:  @AnnaBarnettCooks