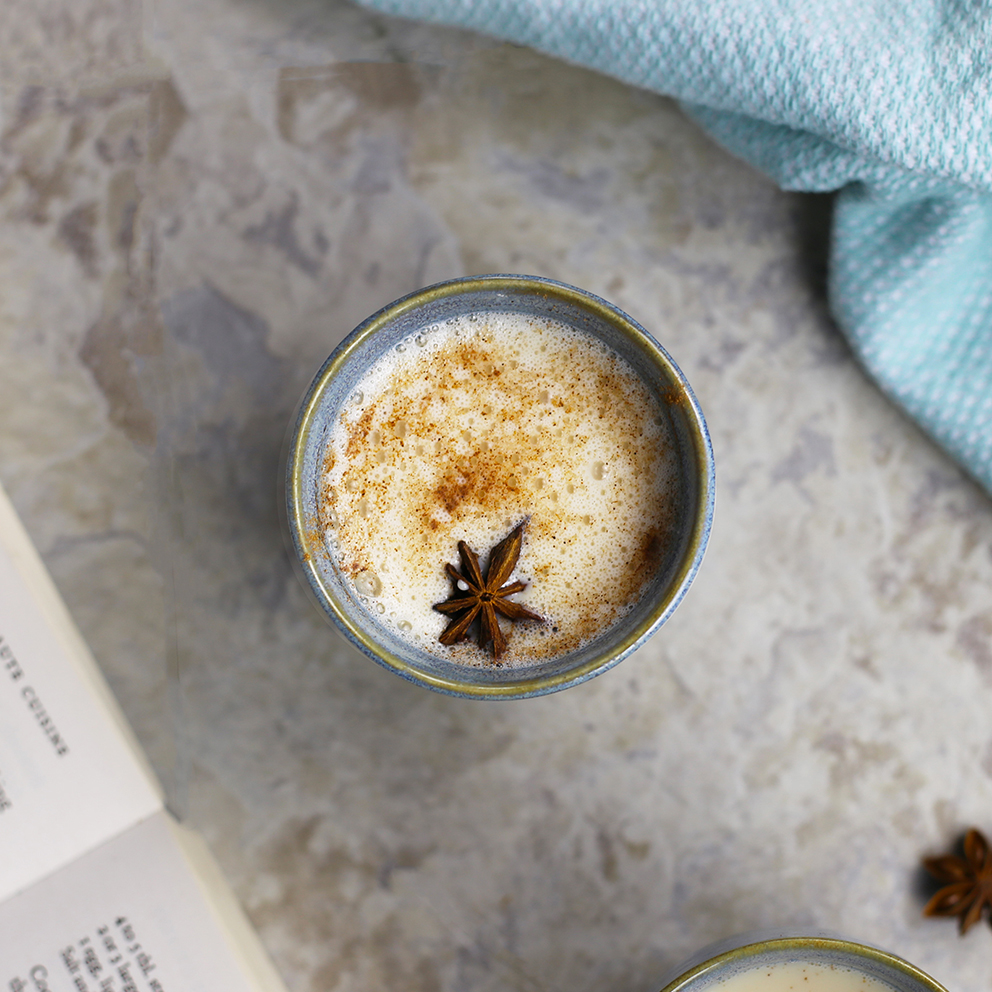 For those unfortunate enough to have a low tolerance towards caffeine, but are desperately in need of a new energy booster and 'pick-me-up'. Maca is the perfect superfood alternative.
Known to improve energy levels and stamina, just a small amount of Maca powder can be taken to provide an almost instantaneous energy boost. Rich in copper, Maca, therefore, offers immune system support. Great for general physical and mental wellbeing – it is an adaptogen, which means that it increases immunity by improving the overall ability of the entire body to take on challenging and stressful situations.
Ingredients:
50ml of almond milk
1/2 tsp Bioglan Superfoods Maca powder 
Sprinkle of cinnamon powder
Method:
1. Heat the almond milk the microwave or on the hob until piping hot.
2. Mix in Bioglan Superfoods Maca powder milk frother (alternatively, use a fork or whisk).
3. Pour into small cup and sprinkle cinnamon on top.