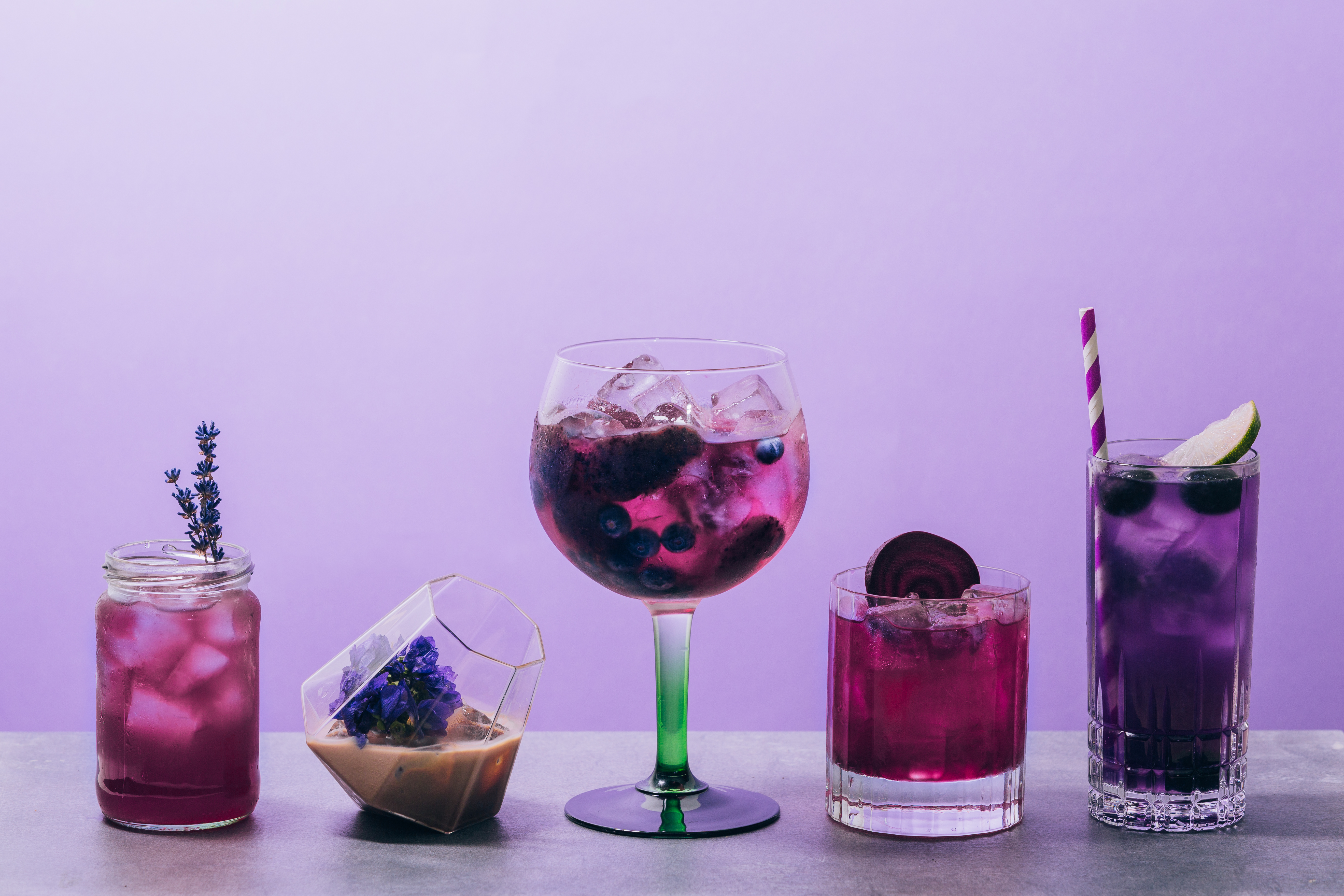 In an ode to and the spirit of 2017's penchant for all things purple, cultural pioneers from the world of food, drink, lifestyle and even fashion, have crafted purple-infused creative cocktails.
The modern preserver, Kylee Newton from Newton & Pott, has mixed a Blackberry Shrub with Gordon's, DJ and MTV host Becca Dudley has created The Bassline serve with Smirnoff. Cocktail mavericks Smith & Sinclair have concocted a Berry Nice Tanqueray & Tonic and head bartender at The Clove Club, Rob Simpson, has shaken up a Beetroot Daiquiri using Captain Morgan. Baileys has also jumped on board on the trend by adding edible sweet violets and macarons into the mix.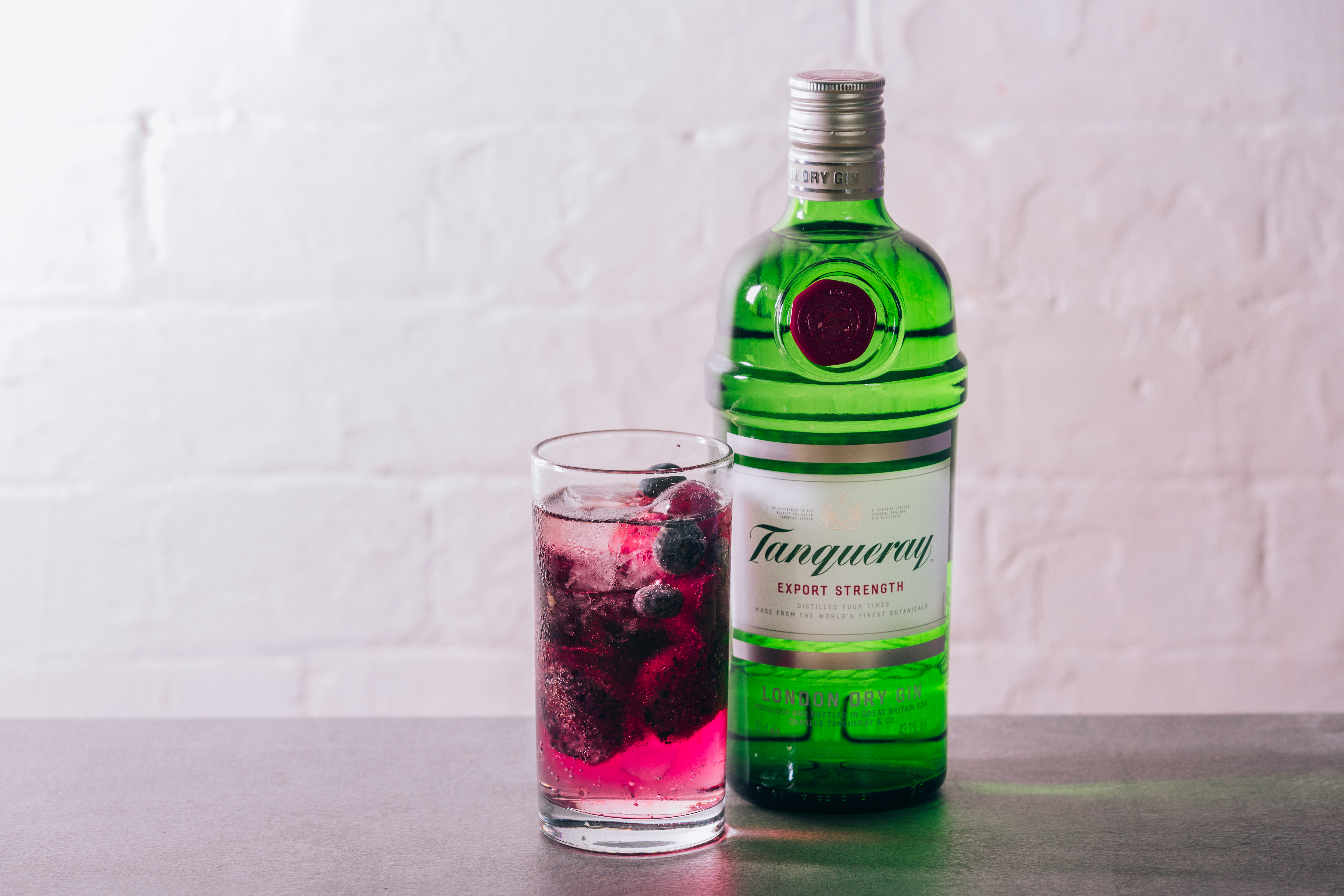 Smith & Sinclair
A Berry Nice T&T 
A classic Gin & Tonic served with berry infused, purple ice cubes.
Ingredients:
300g of any purple berry (recommended: blueberries, blackberries, grapes)
400ml water
Lemon
50 ml Tanqueray London Dry Gin per glass (2 units per serve)
Tonic
Equipment:
Ice cube tray
Serving glass
Blender
Method:
Night before/ morning of:
Into the blender: 200 grammes of purple berries, 400ml water and squeeze the juice of half a lemon. Blitz until smooth.
Only pour into 25% of the ice tray cavities, then spread out the remaining 100g of berries into the ice tray cavities and continue to pour the berry mixture over each berry until all cavities are full. Then freeze over night.
N.B, If you would like a combination of the glass of colour and intrigue to make 50% of your ice cubes purple (as above) and for the other 50% cut the berries in 1/2 and freeze the water for aesthetic.
Build the berry ice cubes into a Gin glass.
Pour 50ml of gin over berry ice cubes and top glass up with tonic water (roughly 250ml-300ml) and enjoy.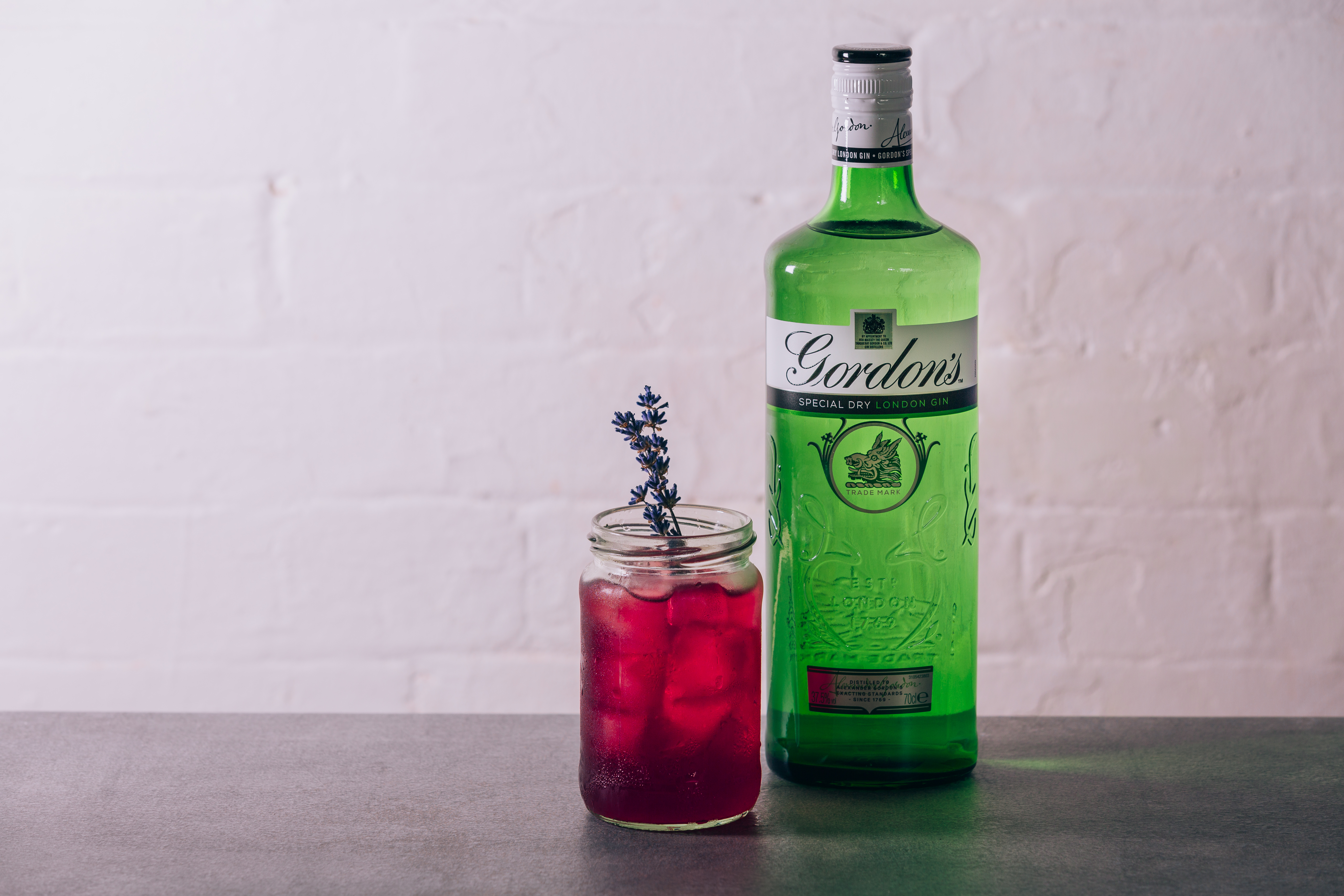 Newton & Pott
Blackberry Shrub Cocktail
Ingredients:
100ml Gordon's London Dry Gin
100ml Blackberry & lavender shrub (see recipe below)
Lots of ice
Tonic water
Fresh blackberries and lavender to garnish
Serves: 2x 250ml  (2 units per serve)
Serve in: Tumblers
Prep: 5 minutes
Method:
In a shaker add Gordon's gin, shrub, lemon juice and ice. Shake for at least 1 minute.
Strain into 2 tall tumbler glasses filled with ice and top with tonic water.
Garnish with blackberries and a sprig of lavender
Blackberry & Lavender Shrub Mocktail
Ingredients:
500g blackberries
1 tsp lavender
250g caster sugar
200ml raw apple cider vinegar
Makes: approx. 1 litre
Prep: 3 days
Time: 5 minutes
Method:
Gently wash the blackberries and place into a large, clean jar and add the caster sugar and lavender.
Secure a muslin square/cover over the opening of the jar. Place into the fridge and gently rock/shake daily for about 2-3 days until the sugar has dissolved.
Once the fruit has macerated for a few days, place in a pan with the vinegar and gently bring to a very light simmer on a med/low heat for about 5 minutes, softening the fruit.
Cool the mixture to room temperature then strain through a sieve into a jug, pushing it through with the back of a spoon.
Sieve the collected liquid again, this time using a piece of muslin over the sieve, to get a finer shrub.
Pour the shrub into a bottle, seal, label and store in the fridge.
Keeps in the fridge for up to 4 months.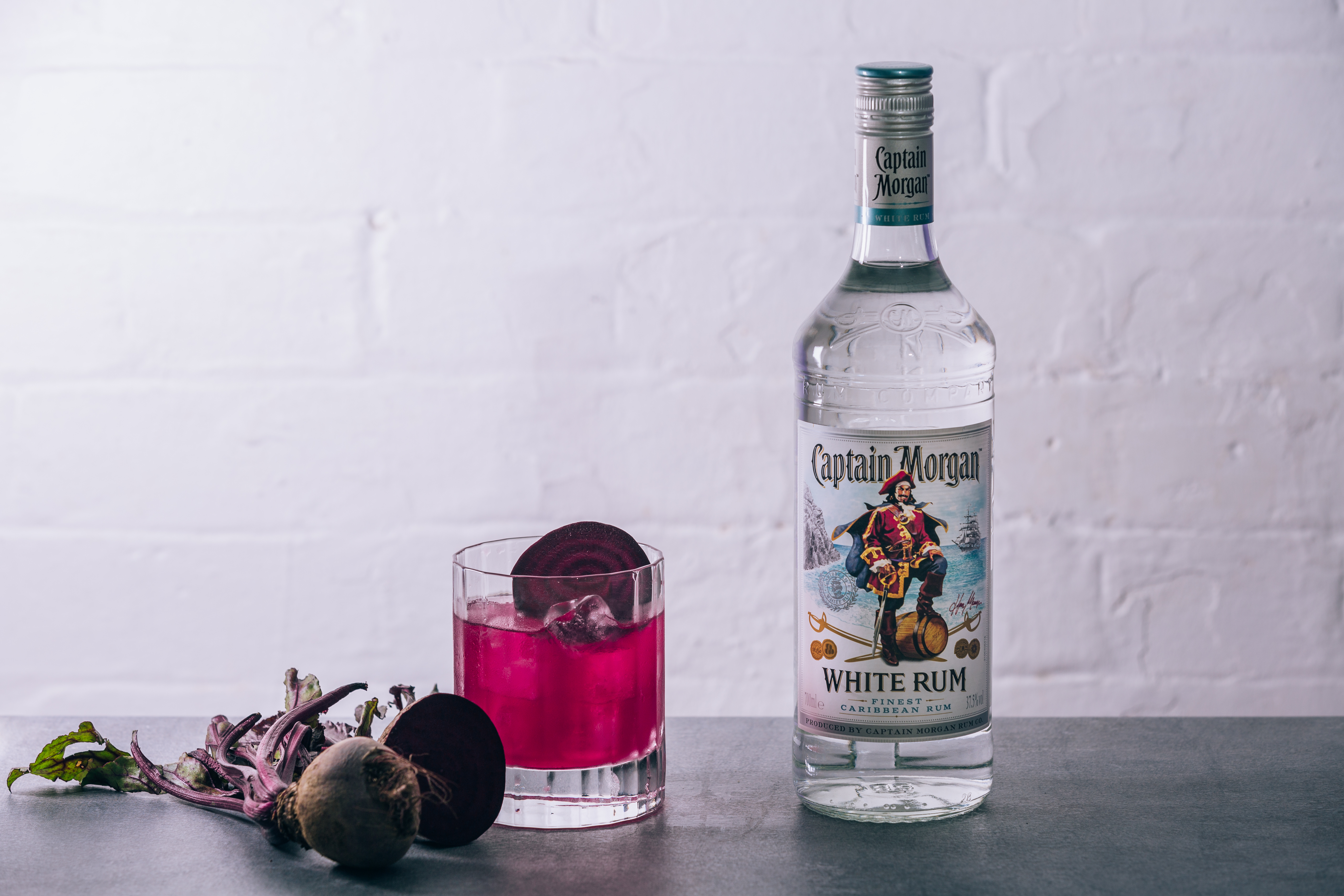 Rob Simpson – Head bartender at The Clove Club
Beetroot Daiquiri
Ingredients:
50ml Captain Morgan White
25ml Lime Juice
25ml Sweet Beetroot Juice*
Units: 2 per serve
Method:
Add all ingredients to a cocktail shaker, fill with cubed ice and shake vigorously for 10-12 seconds.
Strain into a rocks glass over ice
Garnish with a slice of beetroot or a slice of lime.
*For the sweet beetroot juice take 400ml of beetroot juice (you can either buy this already juiced or juice your own), put juice in a pan, add 400g of white caster sugar, heat gently & stir until the sugar is completely dissolved. Once the sugar is dissolved remove from the heat, allow to cool and bottle. The syrup will last for a couple of weeks if kept in the fridge.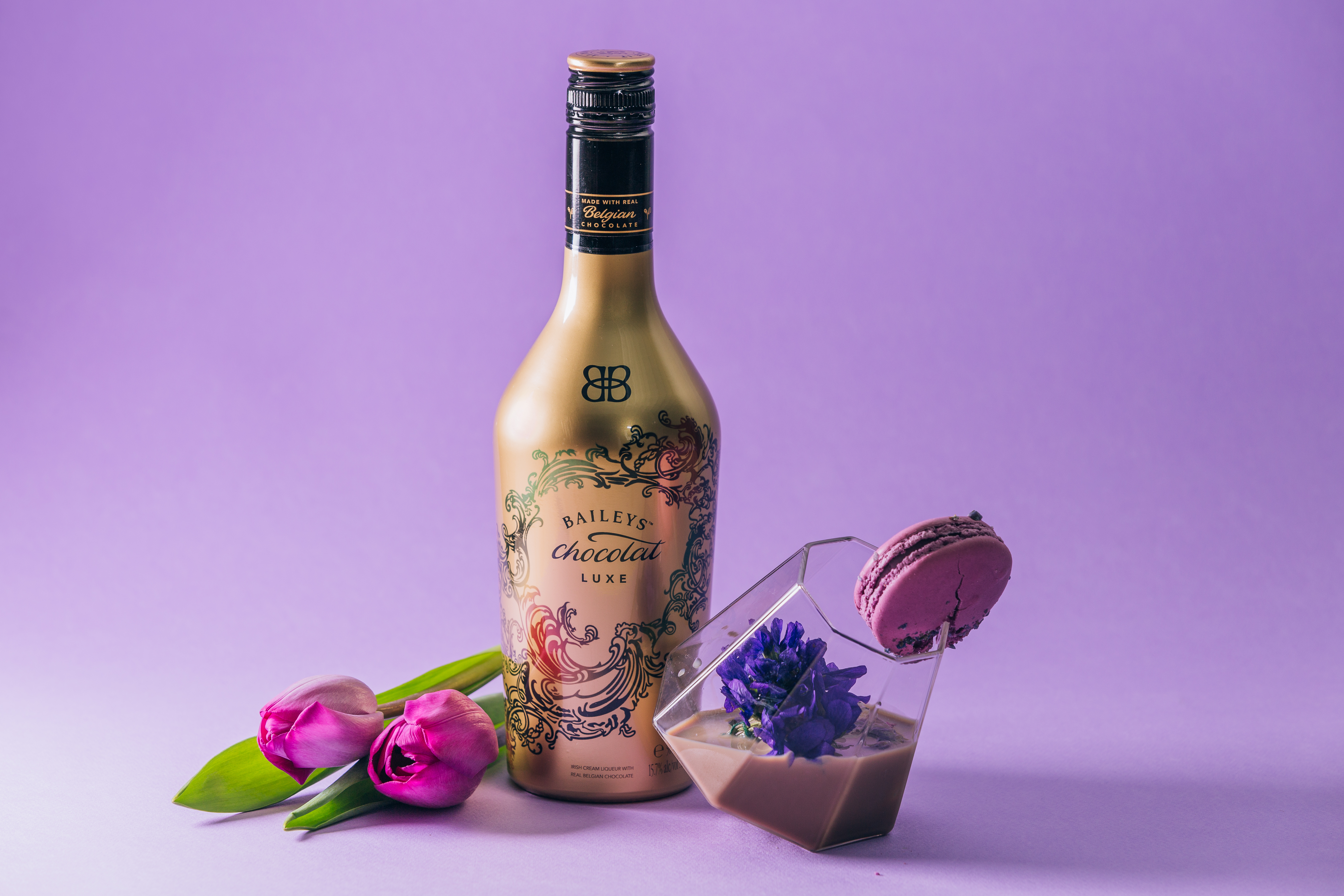 A Spring Affair
Ingredients:
50ml Baileys Chocolat Lux on ice (0.9 unit per serve)
Handful of edible flowers (sweet violets)
Macaroons to garnish
Method:
Pour 50ml of Baileys Original or Chocolat Lux over ice into a tumbler or short glass.
Place sweet violets into the serve.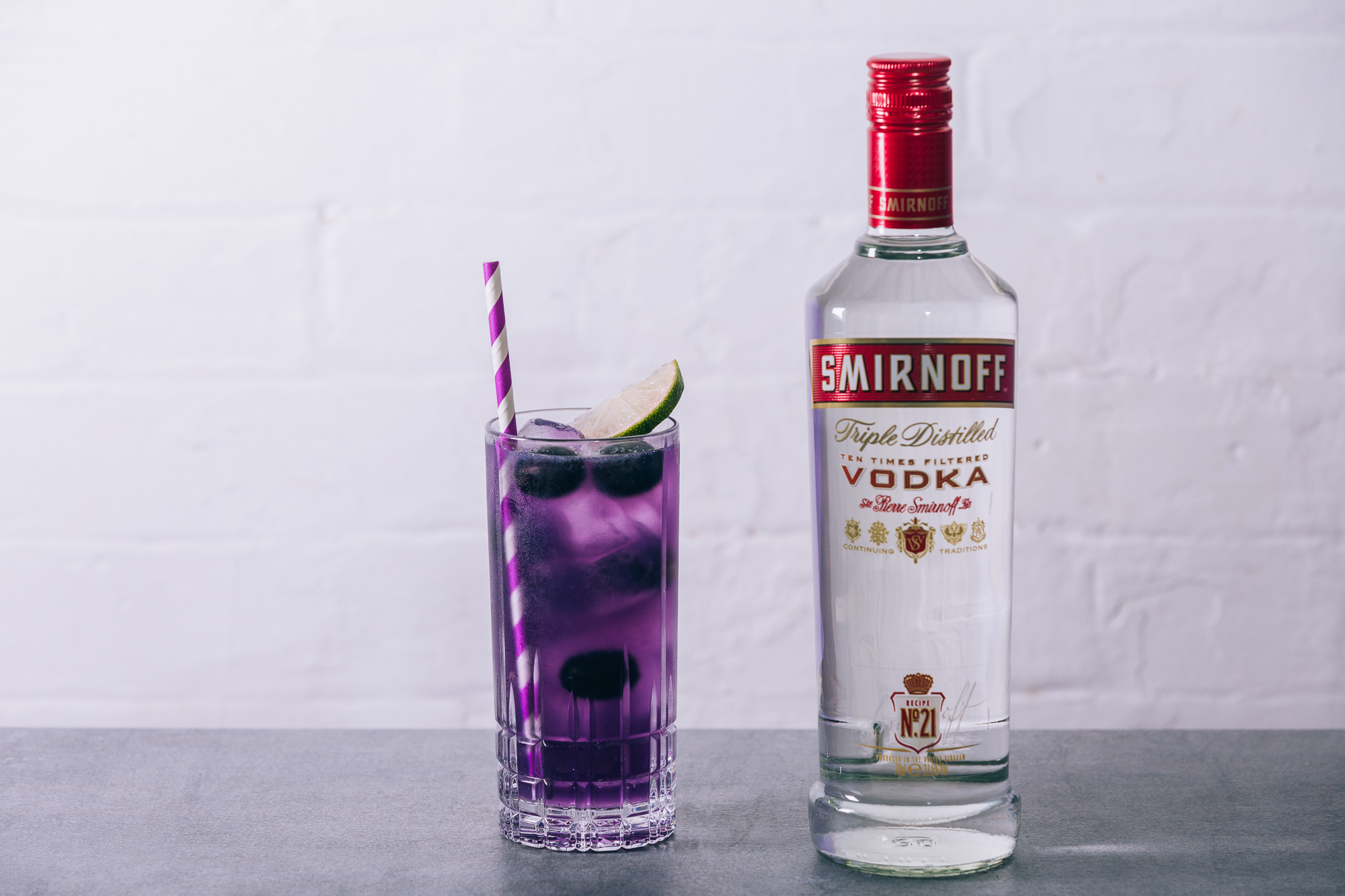 Becca Dudley, DJ and MTV presenter
The Bassline
Ingredients:
40ml Smirnoff Vodka
20ml Ginger Liqueur
25ml Lime Juice
Top with Grape Soda
Grapes
Units: 2 per serve
Method:
Fill highball glass with ice, add Smirnoff Vodka, ginger liqueur and lime juice
Add in the grape soda and stir into the mixture
Garnish with a lime slice and black grapes