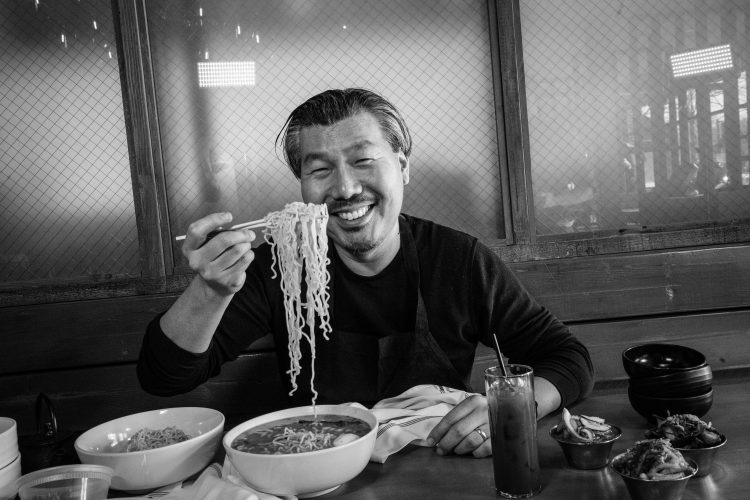 Award-winning Chef Bill Kim of Urbanbelly and The Table at Crate in Illinois has been creating 'make it at home' recipes to bring some extraordinary flavours to the kitchen. Bill Kim received his formal training at the School of Culinary Arts at Kendall College before returning to Chicago where he became an executive chef of Le Lan. This cemented both his cultural and culinary experiences with the restaurant's progressive Asia-inspired kitchens. Whilst there he won the 2008 'StarChefs Rising Stars' Award.
That same year Kim opened his fast casual fantasy, Urbanbelly, a modern noodle and dumpling house that brought his imagination to the fore. A second concept, Belly Shack, soon followed, highlighting pan-Asian cuisine with Latin notes and characteristic "Kim" creativity.
Today we share Bill Kim's delightfully simple 'Miso Soup From Scratch' recipe.
Ingredients (for dashi)
950ml of water
4 pcs of kombu (dried kelp) pcs 2" x 2"
12g of dried bonito flakes
Method
In a medium sauce pan add water than add kombu bring it to simmer. Then turn off the heat than add bonito flakes let it steep for 20 minutes. Strain the broth into bowl and discard the kombu and bonito.
Ingredients (for the miso soup)
950ml dashi
4 tbsp shiro miso
1 block of firm tofu, cut into medium size dice
52g scallion, thinly sliced
Method
In a medium sauce pan, add dashi (above) and bring it to simmer. Then whisk in shiro miso paste then add diced firm tofu and garnish with scallion.