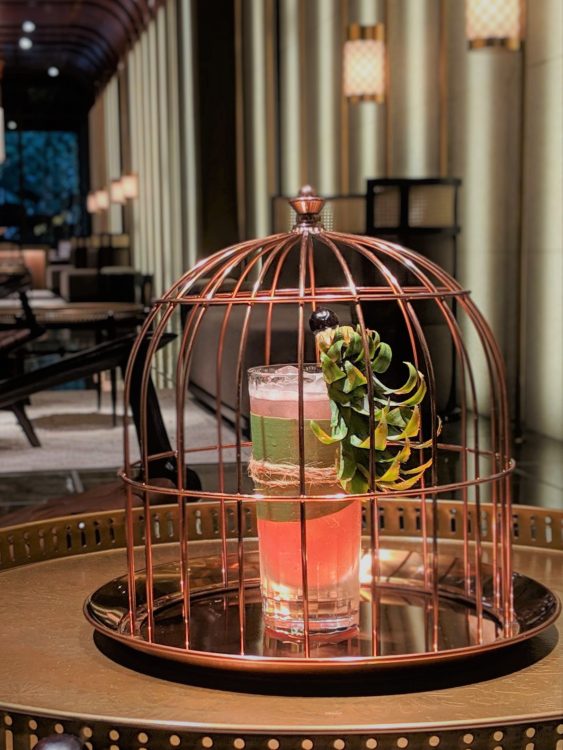 The much loved 'Jungle Bird' cocktail originated at the Aviary Bar in the 1970s in the buzzing Malaysian metropolis of Kuala Lumpur. Today, The RuMa Hotel has created its own version of this highly refreshing and eternally popular cocktail. As an ode to Kuala Lumpur's tin mining history and the canaries that were used in these mining explorations, the RuMa's 'Jungle Bird' is served from within an ornate copper bird cage cloche.
This homage to the city's origins is evident throughout the hotel's own design and interior decoration. The Jungle Bird cocktail is best enjoyed poolside at SANTAI Bar and Lounge on the sixth floor, but in these 'socially distant' times, it can also be enjoyed from the comfort of your own home – with Spring sun as an optional extra.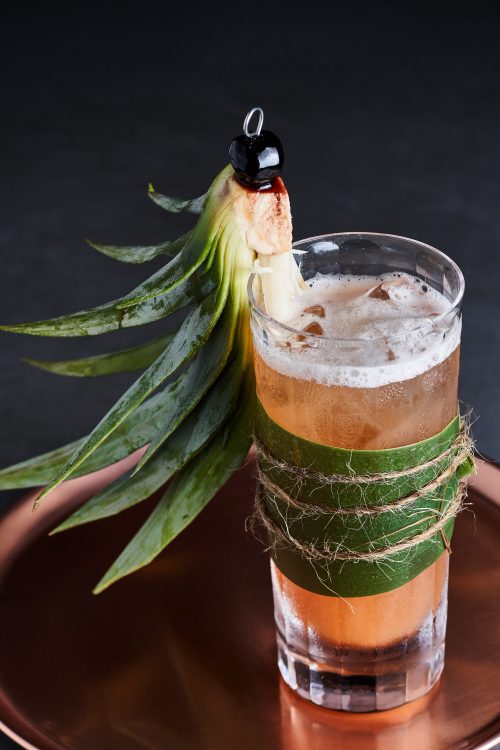 Ingredients
40ml Diplomatico Mantuano Rum
10ml Appleton Estate Signature Reserve Blend Rum
20ml Campari Bitter
50ml Freshly Squeezed Pineapple Juice
15ml Freshly Squeezed Lemon Juice
Method
Build all ingredients inside a Boston Shaker filled with ice cubes. Shake well then double strain into the glass filled with ice cubes. Garnish with a pineapple crown and a maraschino cherry before serving.