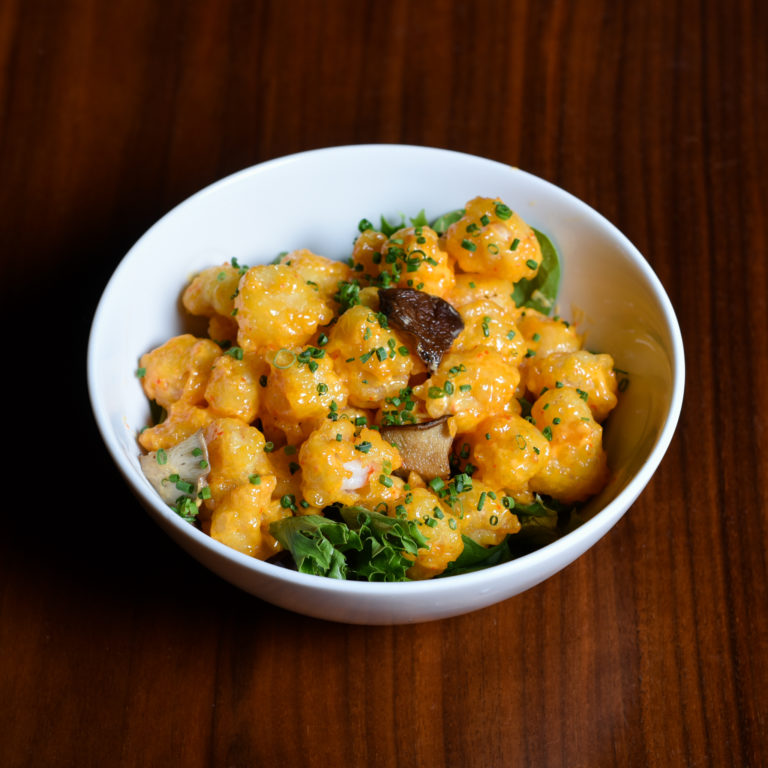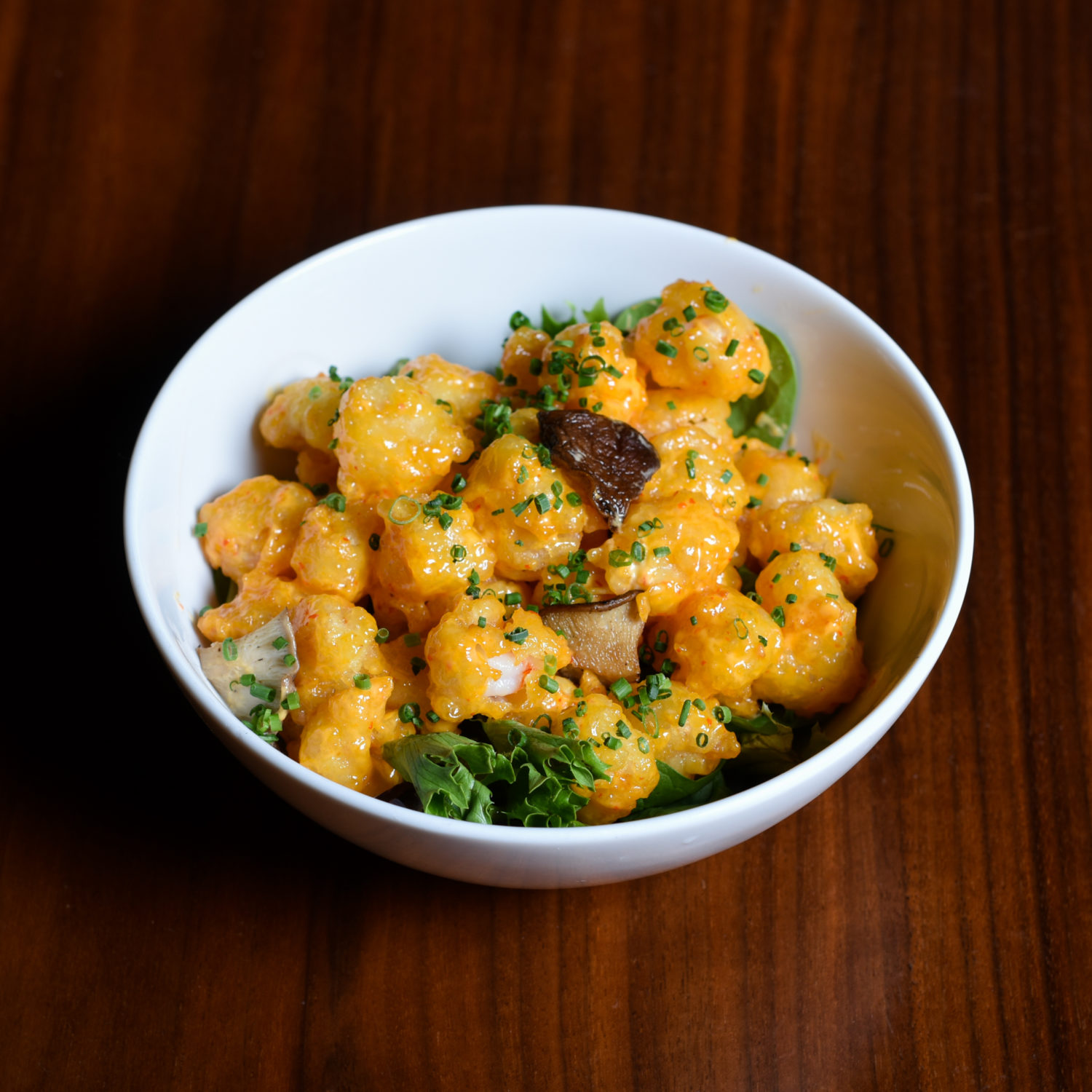 For Nobu London's 25th anniversary this February, we're sharing a Nobu fan favourite. This Nobu favourite is a universally loved dish and guests are always asking for the recipe for the sauce, which is definitely worth mastering. Serves 4-6, depending on portion size.
Ingredients
Creamy Spicy Sauce
1 egg yolk
½ teaspoon sea salt
½ teaspoon white pepper
1 teaspoon rice vinegar
100ml grapeseed oil, or other mildly flavoured oil
2 teaspoons chilli garlic sauce (Toban Djan)
Tempura Batter
1 egg yolk
200ml iced water
100g all-purpose flour

1.5lbs / 650g rock shrimp (peeled, deveined large shrimp cut into bite-sized pieces)
Yuzu juice or lemon juice
Vegetable oil for deep frying
Method
Start by making the sauce. Whisk together the egg yolk, salt, pepper and vinegar, then very gradually whisk in the grapeseed oil. Start with just a few drops to create an emulsion, then increase the amount of oil, whisking all the while.
Once all the oil has been added and your sauce is nice and thick, stir through the chilli garlic sauce. Whisk all the batter ingredients together and combine well.
Heat around 5 inches of vegetable oil in a pan suitable for deep frying until it reaches 180°C or 355°F. Working in batches of 2-3 small handfuls, coat the shrimp in the tempura batter and gently drop into the hot oil, frying for a few minutes until golden.
Remove the shrimp from the oil and place onto a paper towel-covered tray to drain. Repeat the process until all the shrimp is cooked.
Transfer the fried shrimp to a large bowl, pour over the sauce and toss to coat. Finish with a splash of yuzu or lemon juice and garnish with chopped chives.
Tips from Nobu Chefs
The Creamy Spicy Sauce is the real star of this dish, and a Nobu favourite the world over. If shrimp is unavailable, you can try this sauce with any white fish tempura, or even vegetable tempura.
If you don't have the right equipment for frying, this sauce is also delicious drizzled over any grilled fish or meat.